Statistically Speaking: Midseason NHL Awards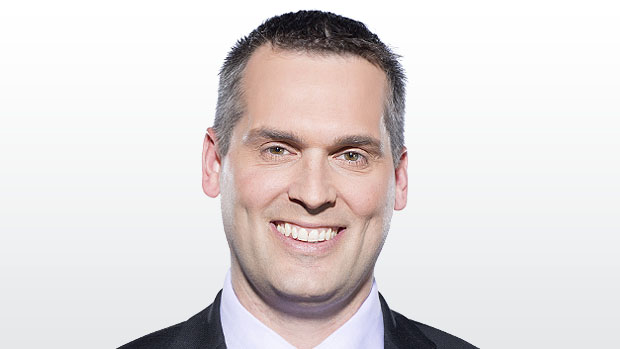 Halfway through the NHL season, the awards races still seem wide open, which is probably a good thing in terms of generating interest.
It's a little more challenging if you're trying to definitively state who has been the best through the first half of the season.
Hart Trophy
Winner: Nikita Kucherov, RW, Tampa Bay
Runners-Up: Connor McDavid, C, Edmonton; John Tavares, C, N.Y. Islanders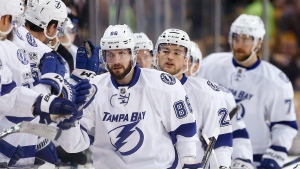 Kucherov remains the leader, as he was after a quarter of the season, and as the league leader in goals and points, on a team having great success, he fits the profile of a traditional Hart winner.
The waters get murky after that, however, because there are several qualified candidates and the two that I prefer at the moment aren't enjoying great team success.
As much as the Edmonton Oilers have struggled, it really doesn't reflect on McDavid, who is scoring at an elite level without the benefit of lofty percentages.
Tavares does have inflated percentages in his favour, and the Islanders were solidly in playoff position until a recent slide, but he's been terrific overall.
Others worthy of consideration include Philadelphia's Sean Couturier, Vegas' William Karlsson, and Colorado's Nathan MacKinnon, while games missed hinder the candidacy of St. Louis' Jaden Schwartz and Boston's Brad Marchand.
Norris Trophy
Winner: Drew Doughty, Los Angeles
Runners-Up: Seth Jones, Columbus; Roman Josi, Nashville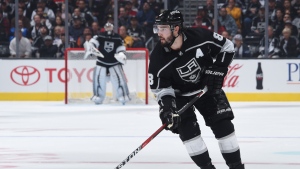 Doughty has increased his offensive output and remains an excellent two-way defender, but he's one of at least a handful of viable contenders.
Some of the difficulty with other candidates is separating their contributions from that of their partner. Runner-up pick Seth Jones is part of the top defence tandem in the league, with partner Zach Werenski, with only a slight edge over Werenski because Jones hasn't missed any games. Both should be in the discussion.
Other top pairings with Norris candidates include Nashville's Roman Josi and Mattias Ekholm, Calgary's Mark Giordano and Dougie Hamilton, as well as Anaheim's Hampus Lindholm and Josh Manson.
Minnesota's Ryan Suter and Dallas' John Klingberg are contenders too.
Essentially, though, this race is still up for grabs.
Vezina Trophy
Winner: Andrei Vasilevskiy, Tampa Bay
Runners-Up: Jonathan Quick, Los Angeles; Corey Crawford, Chicago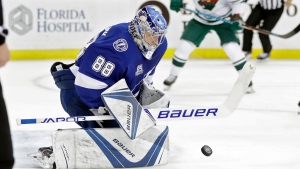 It's not as though the Lightning need great goaltending, but that's what they're getting from Vasilevskiy, who has stopped 95% of the shots he's faced over the past six weeks to surge into the lead.
On the other hand, both the Kings and Blackhawks have leaned heavily on their veteran netminders and both have been up to the task.
Others in contention include Anaheim's John Gibson, the Rangers' Henrik Lundqvist, and Winnipeg's Connor Hellebuyck.
Selke Trophy
Winner: Patrice Bergeron, C, Boston
Runners-Up: Sean Couturier, C, Philadelphia; Mikael Backlund, C, Calgary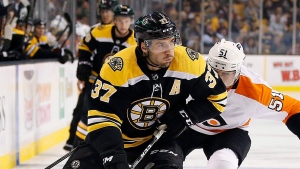 This remains Bergeron's award, and even though he's starting more shifts in the offensive zone, his dominant two-way results still warrant max respect.
Couturier has been a high-end checking centre for much of his career, but his increased offensive production this year might actually earn him more votes for this defensive award.
Backlund is a widely underrated player, mostly because his scoring numbers are only okay, but possession and context show just how much of an impact he has on the game.
Florida's Aleksander Barkov and Los Angeles' Anze Kopitar are worthy contenders, too.
Calder Trophy
Winner: Brock Boeser, RW, Vancouver
Runners-Up: Mathew Barzal, C, N.Y. Islanders; Charlie McAvoy, D, Boston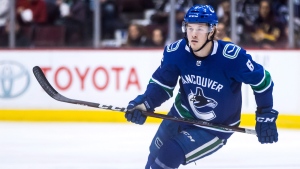 For a rookie class that didn't have much hype coming into the season, it's turned out to be rather impressive.
The headliners are Boeser, whose outstanding shot makes him a rare finisher, and Barzal, who is more of a playmaker, but also a creative offensive force.
Moving into the discussion is McAvoy, Boston's freshman defenceman who is excelling while logging more than 23 minutes per game.
Tampa Bay's Mikhail Sergachev, New Jersey's Nico Hischier and, a bit of a surprise, Boston's Danton Heinen are off to strong starts as well.
Jack Adams Award
Winner: Gerard Gallant, Vegas
Runners-Up: Jon Hynes, New Jersey; Barry Trotz, Washington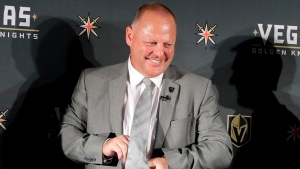 While my tendency is to avoid awarding the Jack Adams to a team whose results are driven by exceptional goaltending, there is no denying that Gallant's Golden Knight have vastly exceeded expectations, and while goaltending is part of that, Vegas has been on the right side of shot differentials for a while, they're scoring a bunch too, and this is all with a roster of cast-offs.
Hynes' Devils have also surpassed expectations, and this is a team that has three rookies and a career AHLer among its top five scorers.
Trotz is a perennial candidate, but achieving success with this Capitals team - with a thinned-out roster, especially on defence - is noteworthy.
Now, to the Fantasy All-Stars: players who would have been available in mid-to-later rounds (if not undrafted altogether) that are producing at a high level.
C – Sean Couturier, Philadelphia
LW – Vladislav Namestnikov, Tampa Bay
RW – Josh Bailey, N.Y. Islanders
D – Mikhail Sergachev, Tampa Bay
D – Mattias Ekholm, Nashville
G – Connor Hellebuyck, Winnipeg
Honourable mentions: Carter Hutton, G, St. Louis; Erik Johnson, D, Colorado; Josh Manson, D, Anaheim; Jonathan Marchessault, LW, Vegas; Brayden Point, C, Tampa Bay; Mikko Rantanen, RW, Colorado