Statistically Speaking: MLB final awards, rankings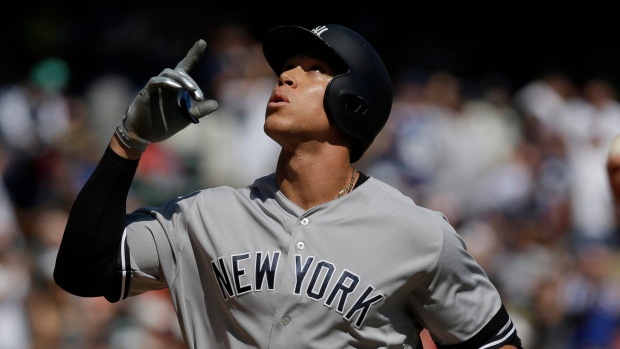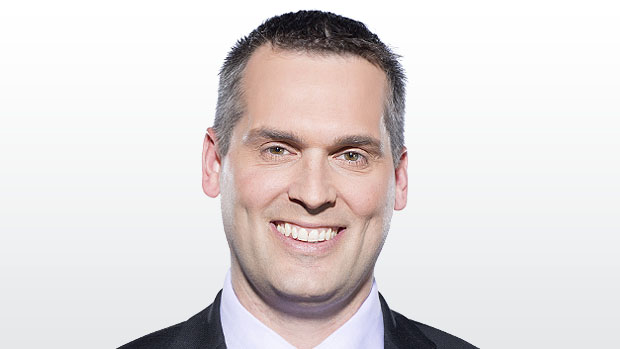 It was quite a season for Major League Baseball, with some mammoth-sized home run hitters taking centre stage, a Canadian continuing at his level of excellence. Scott Cullen has his award picks, top fielders, fantasy all-Stars and final Power Rankings, Statistically Speaking.
AL MVP: Aaron Judge, RF, N.Y. Yankees (52 HR, 9 SB, .284 AVG, 1.049 OPS)
Runners-Up: Jose Altuve, 2B, Houston (24 HR, 32 SB, .346 AVG, .957 OPS); Mike Trout, CF, L.A. Angels (33 HR, 22 SB, .306 AVG, 1.071 OPS)
Comment: There is probably not a wrong answer among the three finalists. Trout is the best player, because he's always the best player, but missed enough time to open the door for Judge, who was the story of the summer, a rookie taking the Yankees back the playoffs and breaking records along the way. Altuve added power to his game in recent years and has back-to-back seasons with 24 home runs and at least 30 stolen bases.
NL MVP: Joey Votto, 1B, Cincinnati (36 HR, .320 AVG, 1.032 OPS)
Runners-Up: Giancarlo Stanton, RF, Miami (59 HR, .281 AVG, 1.007 OPS); Kris Bryant, 3B, Chicago Cubs (29 HR, .295 AVG, .946 OPS)
Comment: This is a two-horse race, and neither of the favourites played for a contender. Votto is utterly ridiculous in his ability to get on base, leading the league for the sixth time in his career with a .454 OBP, but his 36 home runs were pretty nice too. Stanton played in a career-high 159 games and launched 59 home runs, and his moonshots are pretty impressive if you like that kind of thing.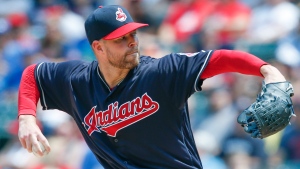 AL Cy Young: Corey Kluber, Cleveland (18-4, 2.25 ERA, 0.87 WHIP, 265 K, 203 2/3 IP)
Runners-Up: Chris Sale, Boston (17-8, 2.90 ERA, 0.97 WHIP, 308 K, 214 1/3 IP); Luis Severino (14-6, 2.98 ERA, 1.04 WHIP, 230 K, 193 1/3 IP)
Comment: At the midpoint of the season, Sale was mowing down opposing hitters, but he couldn't keep that pace and Kluber was relentless. After a so-so start to the year, Kluber had a 1.53 ERA and 0.74 WHIP in his last 20 starts.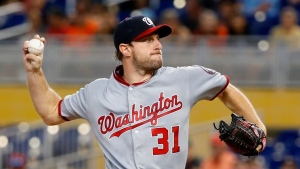 NL Cy Young: Max Scherzer, Washington (16-6, 2.51 ERA, 0.90 WHIP, 268 K, 200 2/3 IP)
Runners-Up: Clayton Kershaw, Los Angeles (18-4, 2.31 ERA, 0.95 WHIP, 202 K, 175 IP); Stephen Strasburg, Washington (15-4, 2.52 ERA, 1.02 WHIP, 204 K, 175 1/3 IP)
Comment: For the fourth straight year, Scherzer struck out more than 250 and for the third straight season had a WHIP under 1.00. That he stayed healthy enough to make 31 starts was enough to give him an edge over Kershaw and Strasburg, who started 27 and 28 games, respectively.
AL Rookie of the Year: Aaron Judge, RF, N.Y. Yankees (52 HR, 9 SB, .284 AVG, 1.049 OPS)
Runners-Up: Trey Mancini, LF, Baltimore (24 HR, .293 AVG, .826 OPS); Andrew Benintendi, LF, Boston (20 HR, 20 SB, .27 AVG, .776 OPS)
Comment: While Mancini and Benintendi were solid contributors, they weren't in the same league as Judge, my pick for AL MVP, who set a major-league record with 52 home runs as a rookie.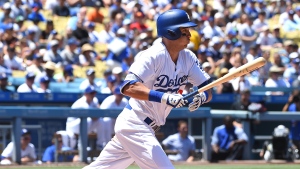 NL Rookie of the Year: Cody Bellinger, 1B, Los Angeles (39 HR, 10 SB, .267 AVG, .933 OPS)
Runners-Up: Josh Bell, 1B, Pittsburgh (26 HR, .255 AVG, .800 OPS); Paul DeJong, SS, St. Louis (25 HR, .285 AVG, .857 OPS)
Comment: Bellinger, who started the year in Triple-A, was a difference-maker for the Dodgers, well ahead of Bell and DeJong, who were both very good but not on Bellinger's level.
Best Defenders
C – Tucker Barnhart, Cincinnati
Runners-Up: Willson Contreras, Chicago Cubs; J.T. Realmuto, Miami
Comment: Barnhart was a standout, with 21 defensive runs saved (DRS) and he threw out nearly 44% of base stealers.
1B – Brandon Belt, San Francisco
Runners-Up: Paul Goldschmidt, Arizona; Joey Votto, Cincinnati
Comment: Belt is the clear leader at the position, but Goldschmidt, Votto and Anthony Rizzo are worthy challengers.
2B – Ian Kinsler, Detroit
Runners-Up: Dee Gordon, Miami; Dustin Pedroia, Boston
Comment: Kinsler provides consistently strong glove work, while Gordon, Pedroia and D.J. LeMahieu are all very good in the field too.
3B – Nolan Arenado, Colorado
Runners-Up: David Freese, Pittsburgh; Anthony Rendon, Washington
Comment: Arenado is a superstar in the field too, but how about David Freese, the 34-year-old who was really reliable for Pittsburgh.
SS – Andrelton Simmons, L.A. Angels
Runners-Up: Addison Russell, Chicago Cubs; Francisco Lindor, Cleveland
Comment: Simmons was far and away the class of the field at this position, his 32 defensive runs saved more than double the runner-up, Russell, who had 15. Lindor and Brandon Crawford are next in line, but there are a lot of good gloves at this position.
LF – Alex Gordon, Kansas City
Runners-Up: Brett Gardner, N.Y. Yankees; Marcell Ozuna, Miami
Comment: Despite an awful year at the plate, Gordon continued to be the best defensive left fielder in the game.
CF – Byron Buxton, Minnesota
Runners-Up: Kevin Kiermaier, Tampa Bay; Michael Taylor Washington
Comment: Once Buxton started hitting, it became easier to see why he was projected to be a star, because he was a defensive stud in centre field from the jump.
RF – Mookie Betts, Boston
Runners-Up: Yasiel Puig, Los Angeles; Jason Heyward, Chicago Cubs
Comment: Betts is a defensive star, but it may be more interesting to see Puig with such strong defensive metrics (18 DRS, 15.5 UZR/150).
The Fantasy All-Stars, players who were available late or on the waiver wire and made a difference:
C – Yadier Molina, St. Louis (18 HR, 82 RBI, .273 AVG)
1B - Ryan Zimmerman, Washington (36 HR, 108 RBI, .303 AVG)
2B – Whit Merrifield, Kansas City (19 HR, 34 SB, 78 RBI, .288 AVG)
3B – Mike Moustakas, Kansas City (38 HR, 85 RBI, .272 AVG)
SS – Andrelton Simmons, L.A. Angels (14 HR, 69 RBI, 19 SB, .278 AVG)
OF - Aaron Judge, N.Y. Yankees (52 HR, 9 SB, 114 RBI, .284 AVG)
OF - Trey Mancini, Baltimore (24 HR, 78 RBI, .293 AVG)
OF – Chris Taylor, Los Angeles (21 HR, 17 SB, 72 RBI, .288 AVG)
P - Alex Wood, Los Angeles (16-3, 2.72 ERA, 1.06 WHIP, 151 K, 152 1/3 IP)
P - Ervin Santana, Minnesota (16-8, 3.28 ERA, 1.13 WHIP, 167 K, 211 1/3 IP)
P – Luis Severino, N.Y. Yankees (14-6, 2.98 ERA, 1.04 WHIP, 230 K, 193 1/3 IP)
P - Robbie Ray, Arizona (15-5, 2.89 ERA, 1.15 WHIP, 218 K, 162 IP)
P – Chase Anderson, Milwaukee (12-4, 2.74 ERA, 1.09 WHIP, 133 K, 141 1/3 IP)
CL – Corey Knebel, Milwaukee (1-4, 39 SV, 1.78 ERA, 1.16 WHIP, 126 K, 76 IP)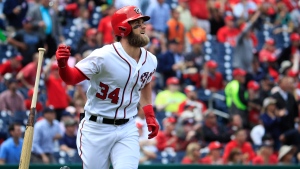 Final Power Rankings
1. Washington Nationals
2. Houston Astros
3. Cleveland Indians
4. Los Angeles Dodgers
5. Arizona Diamondbacks
6. New York Yankees
7. Boston Red Sox
8. Chicago Cubs
9. Colorado Rockies
10. St. Louis Cardinals
11. Milwaukee Brewers
12. Minnesota Twins
13. Tampa Bay Rays
14. L.A. Angels of Anaheim
15. Miami Marlins
16. Texas Rangers
17. Seattle Mariners
18. Toronto Blue Jays
19. Kansas City Royals
20. Oakland Athletics
21. Baltimore Orioles
22. Pittsburgh Pirates
23. Cincinnati Reds
24. New York Mets
25. Philadelphia Phillies
26. Atlanta Braves
27. San Diego Padres
28. San Francisco Giants
29. Chicago White Sox
30. Detroit Tigers
Scott Cullen can be reached at scott.cullen@bellmedia.ca