Statistically Speaking: Mrazek, Cousins among surprising stars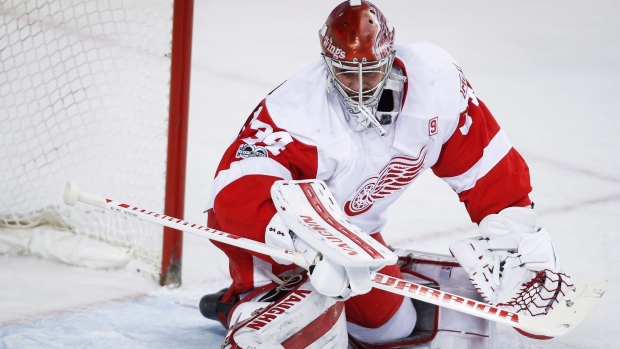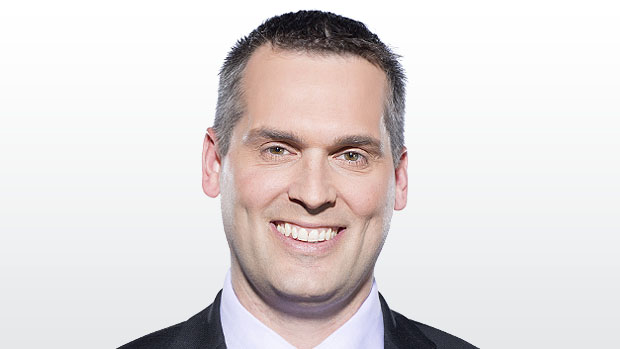 A night for surprising stars including Petr Mrazek and Nick Cousins; Mikael Granlund, Andrei Vasilevskiy and more in Scott Cullen's Statistically Speaking.
HEROES
Petr Mrazek – Detroit's backup goaltender posted a 37-save shutout in a 3-0 win at New Jersey, his second straight shutout after a seven-game span during which he had a .848 save percentage.
Nick Cousins – The Coyotes forward tallied two goals and an assist in a 3-2 overtime win against the Islanders. He's a bit of an unlikely candidate for such a game, as it matched his cumulative production from the previous 25 games.
Mikael Granlund – Minnesota's creative winger scored a goal and added an assist in a 3-1 win over Ottawa, giving him 16 points (7 G, 9 A) in the past 12 games.
Andrei Vasilevskiy – The Lightning netminder recorded a 40-save shutout in a 2-0 win at Chicago, rebounding from a five-game slump that saw him post a .850 save percentage.
ZEROES
Matt Martin, Frederik Gauthier and Mitch Marner – Toronto's fourth line got beat up (5 for, 12 against, 29.4 CF%, 4-8 scoring chances) and were on the ice for two goals against in a 4-2 loss against Colorado.
John Moore and Damon Severson – The Devils defence tandem was on the wrong side of the pubk (9 for, 15 against, 37.5 CF%, 3-9 scoring chances) and on the ice for two goals against in a 3-0 loss to Detroit.
VITAL SIGNS
Taylor Hall – New Jersey's leading scorer is out of the lineup with a hand injury. With the Devils already missing Brian Gibbons, they only have three players – all rookies (Jesper Bratt, Nico Hischier and Will Butcher) – with more than 25 points in the lineup right now.
Mark Stone – A knee injury has sidelined the Senators winger, who has 13 points more than any other Ottawa player.
Nathan Beaulieu – The Sabres blueliner appeared to suffer a concussion (and possibly a lower-body injury before) in a fight with Flames winger Curtis Lazar.
SHORT SHIFTS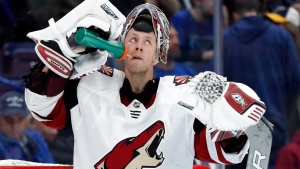 Red Wings C Dylan Larkin recorded a goal and an assist in a 3-0 win at New Jersey, and has 14 points (3 G, 11 A) in the past 14 games…Red Wings LW Andreas Athanasiou added a couple of helpers at New Jersey, giving him 11 points (5 G, 6 A) in the past 10 games…The Maple Leafs line of James van Riemsdyk, Tyler Bozak and Connor Brown had a strong possession game (14-3, 82.4 CF, 8-3 scoring chances) in a 4-2 loss to Colorado…Wild G Alex Stalock turned aside 37 of 38 shots in a 3-1 win against Ottawa, and has a .930 save percentage in his past six appearances…Sabres G Chad Johnson had 32 saves on 33 shots in a 2-1 overtime win at Calgary; he had a .859 save percentage in his previous eight games…Coyotes G Antti Raanta recorded 32 saves on 34 shots in a 3-2 overtime win against the Islanders, giving him a .934 save percentage in his past seven starts…Avalanche G Jonathan Bernier continued his brilliant run, stopping 29 of 31 shots in a 4-2 win at Toronto. He has a .955 save percentage in his past nine games.
FIRSTS
Joe Hicketts – The 21-year-old defenceman made his NHL debut in a 3-0 win at New Jersey. Undrafted out of the WHL, the 5-foot-8 blueliner had eight points (2 G, 6 A) in 43 AHL games this season before getting promoted.
Many of the advanced stats used here come from Natural Stat Trick, Corsica and Hockey Reference.
Scott Cullen can be reached at scott.cullen@bellmedia.ca