Statistically Speaking: Mrazek fills immediate need for Flyers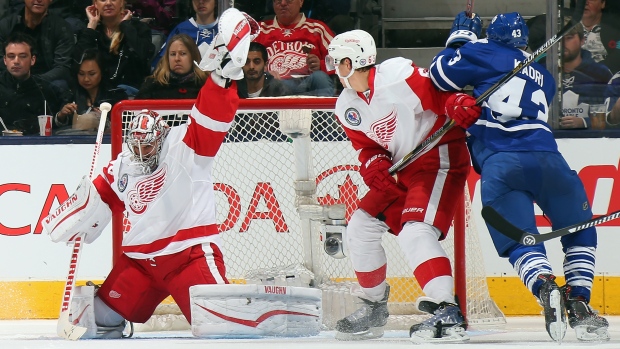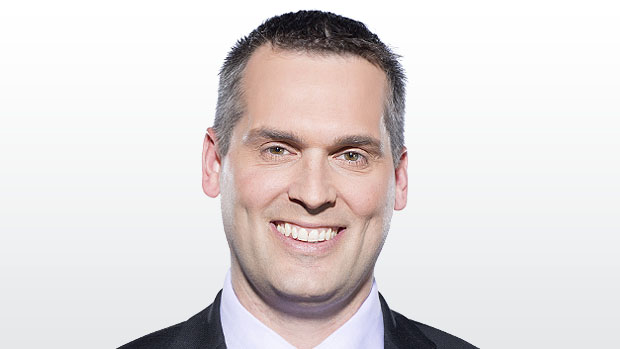 Injuries to Brian Elliott and Michal Neuvirth left the Philadelphia Flyers in a desperate position, a playoff team searching for goaltending, and they found a solution in a trade with the Detroit Red Wings.
Statistically Speaking examines the deal sending Petr Mrazek from the Motor City to the City of Brotherly Love.
2017-218 STATS
| PLAYER | TEAM | POS | GP | SV% | EV SV% |
| --- | --- | --- | --- | --- | --- |
| Petr Mrazek | Detroit | G | 22 | .910 | .924 |
The Flyers Get: G Petr Mrazek
Mrazek, 26, appeared to be a goaltender on the rise, posting a .920 save percentage in his first 94 games, prior to last season, but his progress went off the rails in 2016-2017, as his numbers dropped dramatically to a .901 save percentage in 50 games.
Suddenly, Mrazek went from being the Red Wings' goaltender of the present and future to backing up Jimmy Howard and that has largely been his role this season as well but, to his credit, Mrazek's performance this season is better than it was a year ago.
While his .910 save percentage is not earth-shattering, Detroit's subpar defensive play has forced Mrazek to make difficult stops. As a result, his 5-on-5 save percentage (.926) is better than his expected save percentage (.918) based on the quality of shots that he's faced. That's not inconsistent with his performance over the past four seasons.
In Philadelphia, the Flyers will need Mrazek to handle a starter's workload. Brian Elliott and Michal Neuvirth are both injured, leaving rookie pro Alex Lyon between the pipes, not an ideal situation for a team currently in a playoff spot. If Mrazek can provide about league-average goaltending, that will keep the Flyers in the playoff hunt. That's the purpose for the deal and explains Philadelphia's sense of urgency.
When the Red Wings were expecting Mrazek to become their goaltender of the future, he was signed to a contract that came with a $4-million cap hit, which expires at the end of this season. The Red Wings are retaining half of that cap hit to make the trade work, but Mrazek could very well find himself as an unrestricted free agent in the offseason if the Flyers aren't inclined to give him a qualifying offer of $4.15-million.
The Red Wings Get: A conditional fourth-round pick in 2018 and a conditional third-round pick in 2019
Considering that the Red Wings are retaining half of Mrazek's salary, these picks aren't terribly significant in return. A fourth-round pick offers less than a one-in-five chance of becoming an NHL player. It's closer to 28% for a third-round pick and a little better than 33% for a second-round selection.
The conditional third-round pick in 2019 seems unlikely to be a part of the deal unless Mrazek is so impressive that the Flyers are prepared to move Elliott or Neuvirth to make room, because those two are still under contract for next season.
Mrazek's absence will likely mean more action for Jimmy Howard in Detroit, and 26-year-old Jared Coreau figures to get called up from the AHL to fill the back-up role.
Verdict: Considering that Philadelphia was very clearly dealing from a position of weakness, they paid a very reasonable price to fill a suddenly gaping hole in their lineup.
From Detroit's perspective, maybe the goalie trade market isn't offering much, but this would sure seem to indicate that the team just wasn't sold on Mrazek as having any kind of future value. It's not like they have great options in the organization and 33-year-old Howard has a contract that expires after next season.
For those reasons, the trade does seem like a win for the Flyers, who paid a reasonable price to address a position of need.
Many of the advanced stats used here come from Corsica, Hockey Viz, and Hockey Reference.
Scott Cullen can be reached at scott.cullen@bellmedia.ca