Statistically Speaking: My Golden Knights roster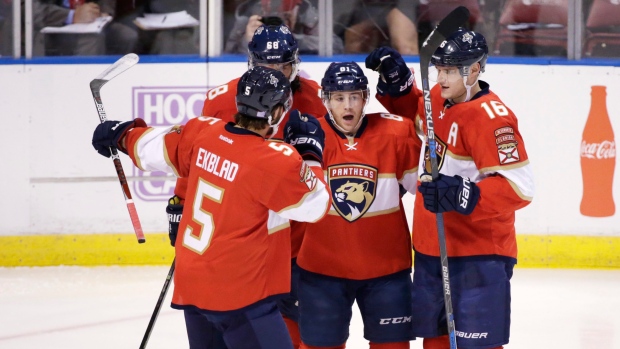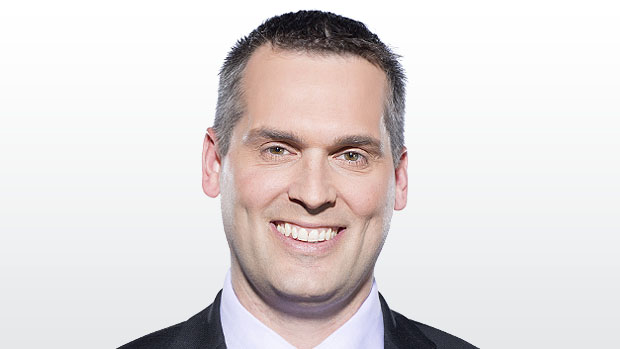 Scott Cullen has taken a couple of looks at the Vegas expansion possibilities, first in an Off-Season Game Plan, then an analysis of what was made available in the official protected lists. He takes a last look at a potential roster for the NHL's newest team.
The challenge facing Vegas (and anyone trying to forecast their team) is that there are a number of side deals lineup already. I was told Monday morning that at least seven teams have something arranged with the Golden Knights, and there could easily be more since then, so it's quite likely that the team Vegas ends up with is not as good as merely selecting from the available players.
At the same time, the end game isn't for Vegas to be good next season. It's fine if they are, but this is a long-term team-building exercise, so if Vegas works out trades to accumulate a ton of picks over the next few drafts – owner Bill Foley says that some deals already stretch to the 2020 Draft – and it comes at the expense of the 2017-2018 roster, then so be it. The long game is what matters here.
So, here's my last run at a Vegas expansion roster (you can try your own here):
Jaycob Megna, D, Anaheim – The 24-year-old defenceman has played three years in the AHL and made his NHL debut last season, but he's really just a body to give Vegas organizational depth. The presumption is that Anaheim has already arranged a deal to prevent the Golden Knights from selecting defencemen Sami Vatanen or Josh Manson.
Peter Holland, C, Arizona – Goaltender Louis Domingue could very easily go here, but 26-year-old Holland is a decent depth option. He didn't do much last season, but contributed 52 points in 127 games in the previous two years with Toronto.
Adam McQuaid, D, Boston – If the pick is to remain on the Vegas roster, Colin Miller makes sense, but McQuaid might be a more marketable commodity to flip since there are still many that see the appeal of a 6-foot-4 right shot defenceman who will fight.
William Carrier, LW, Buffalo – A 22-year-old winger who was solid in a checking role for the Sabres, Carrier can challenge for a fourth-line job in Vegas.
Brett Kulak, D, Calgary – The 23-year-old blueliner has been decent, but certainly not flashy, in 30 career games for the Flames.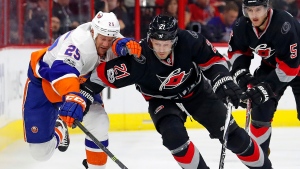 Lee Stempniak, RW, Carolina – A solid complementary scorer, the 34-year-old winger has ranged between 12 and 19 goals in his past six full seasons. He can move up and down the lineup based on needs and has an expiring deal that can be moved before the trade deadline.
Trevor van Riemsdyk, D, Chicago; Marcus Kruger, C, Chicago – This was reported as a possibility relatively early in the process. It's not as though van Riemsdyk is a star, but he's a decent third-pair right shot defenceman who is inexpensive for at least one more season. Kruger is attached to van Riemsdyk, which isn't ideal, because he doesn't produce much relative to his salary, and he's under contract for two more seasons, but Kruger in a third-line role and van Riemsdyk on the second or third pair isn't a bad starting point. The frustrating part is that it probably helps Chicago at least as much as it would help Vegas.
Calvin Pickard, G, Colorado – There are lots of goaltenders available, so it's possible that there will be a better backup option than Pickard, but a 25-year-old who has a .914 save percentage in 86 career games is certainly worth a look.
William Karlsson, C, Columbus – It sure sounds like there is an agreement in place that will keep Vegas from going after Josh Anderson (and possibly Jack Johnson), but if that's the case, then Karlsson is a serviceable option as a fourth-line forward, especially if he comes in addition to draft picks.
Jamie Oleksiak, D, Dallas – If there was a deal to flip Dan Hamhuis that might make sense, and the Golden Knights could take a shot at centre Cody Eakin, but Oleksiak has been on the fringe of the Stars lineup and could use a fresh start.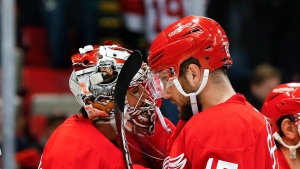 Riley Sheahan, C, Detroit – He scored two goals in 80 games last season, and they both came in the last game of the season, so this is counting on a bounce-back, but Sheahan offers more financial flexibility than, say, Eakin, who is also coming off a tough season.
Griffin Reinhart, D, Edmonton – The prognosis isn't looking great for the fourth pick in the 2012 Draft, who has played just 37 NHL games. But, the Oilers aren't offering much, especially with Anton Lander in the KHL and Jujhar Khaira signed to a new two-year, one-way deal.
Jonathan Marchessault, LW, Florida – The Panthers are apparently offering up a gift to their former coach. Marchessault scored 30 goals on a $750,000 cap hit last season and has another year under that same contract. He may not shoot 15.5% again, but take the skilled forward and give him ample opportunity to score.
Brayden McNabb, D, Los Angeles – His role was reduced during an injury-marred season, but the 6-foot-4, 26-year-old plays a physical game and would likely have some appeal in trade if Vegas would rather flip him.
Matt Dumba, D, Minnesota – While my man Travis Yost is sure that Vegas should take Eric Staal, I prefer the upside of the 22-year-old right-shot defenceman, who saw his ice time jump over 20 minutes per game for the Wild last season.
Charles Hudon, LW, Montreal – It's entirely possible that Vegas would prefer Brandon Davidson for defensive depth, but Hudon does offer scoring potential after tallying 27 goals in 56 AHL games last season.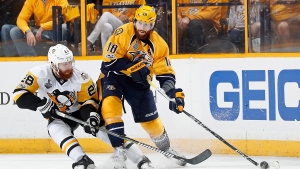 James Neal, RW, Nashville – Maybe there will be a side deal with the Predators, who could still offer a bunch of legitimate NHL wingers, but if that doesn't happen, Neal can play a big role as a goal-scorer, at least until the trade deadline, at which point he should get moved for picks and prospects.
Jon Merrill, D, New Jersey – He's been in and out of the Devils lineup, playing 216 games over four seasons, but Merrill wasn't bad when he played last season. The 25-year-old is inexpensive and is at least as worthy of consideration as injury-prone winger Beau Bennett.
Mikhail Grabovski, C, New York Islanders – There is reportedly a deal in place with the Islanders, allowing them to protect a boatload of players, with Vegas taking on Grabovski's contract, which runs one more season. He missed all of last season with a concussion, so no one's expecting him to come back, so to add a player from the Isles, I selected minor-league vet Ben Holmstrom.
Antti Raanta, G, New York Rangers – The 28-year-old Finn has a .917 save percentage in 94 NHL games, and could be ready for a shot at a starting job, just like Scott Darling, who jumped ahead of Raanta in Chicago, and Cam Talbot, who preceded Raanta with the Rangers. If Vegas is selecting Marc-Andre Fleury, then Raanta is either an ace backup or a pretty decent trade chip for a team in need of an inexpensive puck-stopper.
Marc Methot, D, Ottawa – A physical, stay-at-home defenceman, the about-to-be 32-year-old is a bit of a throwback in his style of play, but that could work in Vegas and make Methot a decent trade chip (to bring in more assets) at any point over the next two seasons.
Michael Raffl, LW, Philadelphia – The 28-year-old winger has played well in a complementary role for the Flyers, and his ability to move around the lineup should help a building team.
Marc-Andre Fleury, G, Pittsburgh – It's presumed that, because Fleury waived his no-move clause, that Vegas will take the veteran netminder, even if last season's .909 save percentage was his worst since 2009-2010. Fleury did play well in the postsason and has a .917 save percentage over the past five seasons, so he could be a big part of the early years for the Golden Knights.
Barclay Goodrow, RW, San Jose – The Sharks have more proven (and expensive) options, but 24-year-old Goodrow has been a solid AHL winger and has 16 points in 77 career NHL games. Consider him organizational depth, available to fill in when injuries hit.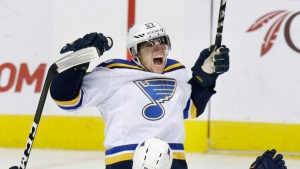 David Perron, LW, St. Louis – A skilled winger who has contributed at least 40 points in four of his past five non-lockout seasons, Perron is entering the last year of his deal and could immediately step into a top-six role with the Golden Knights…and then could get moved before the trade deadline.
Andrej Sustr, D, Tampa Bay – Jake Dotchin or Slater Koekkoek would be natural fits for Vegas, but the Lightning reportedly have a deal to protect their young defencemen. If that includes 26-year-old Sustr, then maybe the pick would be a checking winger like J.T. Brown, but it could send ripples throughout.
Martin Marincin, D, Toronto – After waffling over prospects like Kerby Rychel and Brendan Leipsic, I settled on Marincin, the gangly 25-year-old who makes some eye-popping mistakes yet consistently generates favourable results. His ability to defend at the blueline is an underrated skill.
Brendan Gaunce, LW, Vancouver – The 2012 first-rounder has one goal in 77 career games, but has had solid possession numbers in that time too, pushing play the right way despite more defensive zone starts. That could be worth a look on Vegas' fourth line.
Nate Schmidt, D, Washington – It's a toss-up between Schmidt and goaltender Philipp Grubauer, and with goaltending picks already in the bank, the Golden Knights can take the 25-year-old defenceman and give him a prominent role. He was quite effective in a depth role for the Capitals.
Marko Dano, RW, Winnipeg – He's already played for three NHL teams, but the 22-year-old winger has skills. His 1.94 points/60 over the past four seasons is tied with Nikolaj Ehlers and Joe Pavelski. He's not those guys, but Dano has upside that should interest Vegas.
Vegas also has signed Russian centre Vadim Shipachyov and there are rumblings that Evgeny Dadonov could follow. Presuming that he won't receive a qualifying offer from St. Louis, would it be worth taking a flier on Nail Yakupov as a free agent?
In any case, Vegas' real roster probably won't even be this good, because they are lining up for future picks, but this is a team that tries to address the deals in place and should at least not be terrible out of the gate.
MY PROJECTED 2017-2018 VEGAS GOLDEN KNIGHTS DEPTH CHART
| LEFT WING | CENTRE | RIGHT WING |
| --- | --- | --- |
| Jonathan Marchessault | Vadim Shipachyov | Evgeny Dadonov |
| David Perron | Riley Sheahan | James Neal |
| Michael Raffl | Marcus Kruger | Lee Stempniak |
| Brendan Gaunce | William Karlsson | Marko Dano |
| Charles Hudon | Peter Holland | Barclay Goodrow |
| William Carrier | Ben Holmstrom | Tomas Hyka |
| LEFT DEFENCE | RIGHT DEFENCE | GOALTENDER |
| --- | --- | --- |
| Marc Methot | Matt Dumba | Marc-Andre Fleury |
| Nate Schmidt | Trevor van Riemsdyk | Calvin Pickard |
| Martin Marincin | Andrej Sustr | |
| Jon Merrill | Jamie Oleksiak | |
| Griffin Reinhart | Jaycob Megna | |
| Brett Kulak | | |
Drafted, then traded (theoretically): Brayden McNabb, Adam McQuaid and Antti Raanta
Scott Cullen can be reached at scott.cullen@bellmedia.ca