Statistically Speaking: NHL Draft Pick Value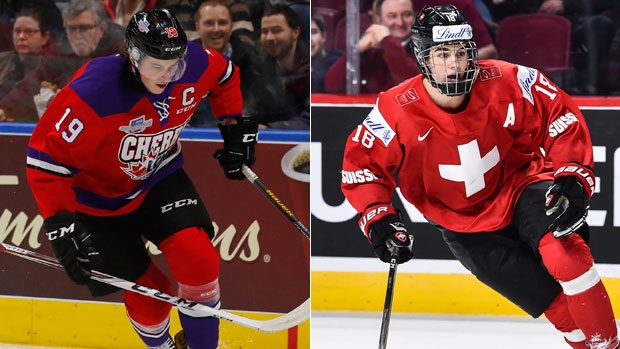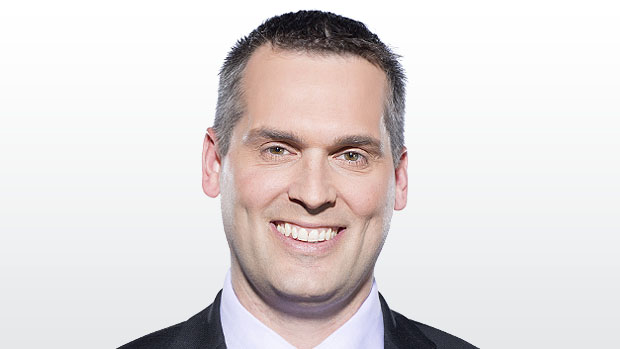 For quite some time I have tried to estimate NHL draft pick value, examining the percentages as they pertain to the caliber of player selected in each slot. Here is the latest update, covering the drafts from 1990 through 2013.
My methodology involves assigning a number to each player based upon their career achievements.
Generally, the ratings are as follows:
10 - Generational
9 - Elite Player
8 - First Line, Top Pair D
7 - Top Six Forward, Top Four D
6 - Top Nine Forward, Top Six D
5 - NHL Regular, 350+ NHL games
4 - Fringe NHLer, 200+ NHL games
3 - Very Good Minor Leaguer, 50-200 NHL games
2 - Minor Leaguer, under 50 NHL games
1 - 10 or fewer NHL games
There is not necessarily an equal gap from one rating point to the next, so this could clearly be more refined, but the simplicity is part of why this works for me.
When trying to assess a legitimate NHLers career value, the focus was on their best four years, but also to factor in the surrounding years (if any).
Below is my value for draft picks, broken down pick-by-pick for the first round, by 5-pick groups in the second round, 10-pick groups in the third and fourth round and 15-pick groups in rounds five, six and seven.
The table includes an average rating for picks in those slots, the percentage of players that played (or are highly likely to play) at least 100 NHL games, the percentage of players that qualify as top-six forwards, top-four defencemen or starting goaltenders, and then the percentage of players that would qualify as fourth-line or fringe players.
Drafts don't have wild surprises in terms of pick value – teams are relatively efficient in how they spend their picks – but there are some interesting things to note: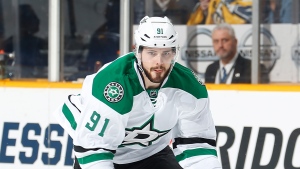 There's a pretty decent argument to be made between the second pick and the first pick, which is interesting given the competition between Nico Hischier and Nolan Patrick for the 2017 Draft. The No. 1 pick takes a hit now that Nail Yakupov is included, but look at the top two picks head-to-head since 2000:
PICK NO. 1 vs. PICK NO. 2
| YEAR | FIRST PICK | SECOND PICK |
| --- | --- | --- |
| 2000 | Rick DiPietro | Dany Heatley |
| 2001 | Ilya Kovalchuk | Jason Spezza |
| 2002 | Rick Nash | Kari Lehtonen |
| 2003 | Marc-Andre Fleury | Eric Staal |
| 2004 | Alex Ovechkin | Evgeni Malkin |
| 2005 | Sidney Crosby | Bobby Ryan |
| 2006 | Erik Johnson | Jordan Staal |
| 2007 | Patrick Kane | James van Riemsdyk |
| 2008 | Steven Stamkos | Drew Doughty |
| 2009 | John Tavares | Victor Hedman |
| 2010 | Taylor Hall | Tyler Seguin |
| 2011 | Ryan Nugent-Hopkins | Gabriel Landeskog |
| 2012 | Nail Yakupov | Ryan Murray |
| 2013 | Nathan MacKinnon | Aleksander Barkov |
Obviously, there are great players taken in both slots, but the difference in overall value between the two is negligible, and the second slot hasn't had busts. Small samples and all, but it's a close call.
The 10th pick in the draft has yielded very few stars. Over the 23 drafts covered here (exempting deceased 2005 pick Luc Bourdon), the best players taken 10th have been Nikolai Antropov, Radek Dvorak, Martin Lapointe and, more recently, Jonas Bordin – solid NHL players, but a lower rate of star performers than picks in the twenties. Manage your expectations this year accordingly, Florida.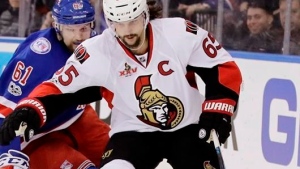 One of the strangest historical measures is that pick 15 has typically been a wasteland. Aside from Erik Karlsson in 2008, and Alex Kovalev in 1991, there haven't been many stars and there was a six-year stretch between 1997 (Matt Zultek) and 2002 (Jesse Niinimaki) when all of the 15th picks combined played a total of one NHL game. Crazy.
As early as No. 6, there's at least a one-in-three chance of a drafted player being no more than a fourth-liner or fringe NHLer. By the last picks of the first round (28-30), it's at least a three-in-four chance that the pick will be a fourth-liner or fringe player.
However, as late as the 26th pick there is historically a 75.0% chance of the player participating in 100 NHL games; better than the previous 11 slots in that safety measure.
Here is the grid, with the percentages for each pick:
DRAFT PICK VALUE CHART, 1990-2013
| PICK | AVG. RATING | % PLAY 100 GP | TOP 6 F, TOP 4 D, 1 G | 4TH LINE OR WORSE |
| --- | --- | --- | --- | --- |
| 1 | 7.75 | 100.0% | 79.2% | 8.3% |
| 2 | 7.79 | 100.0% | 87.5% | 0.0% |
| 3 | 7.06 | 100.0% | 79.2% | 8.3% |
| 4 | 6.21 | 83.3% | 54.2% | 25.0% |
| 5 | 6.75 | 100.0% | 62.5% | 8.3% |
| 6 | 5.63 | 83.3% | 58.3% | 41.7% |
| 7 | 5.77 | 91.7% | 41.7% | 33.3% |
| 8 | 4.88 | 70.8% | 29.2% | 45.8% |
| 9 | 5.40 | 87.5% | 33.3% | 50.0% |
| 10 | 4.52 | 78.3% | 13.0% | 65.2% |
| 11 | 4.79 | 66.7% | 33.3% | 50.0% |
| 12 | 5.19 | 79.2% | 41.7% | 50.0% |
| 13 | 5.17 | 66.7% | 37.5% | 41.7% |
| 14 | 5.25 | 87.5% | 37.5% | 41.7% |
| 15 | 3.42 | 41.7% | 16.7% | 75.0% |
| 16 | 4.19 | 66.7% | 20.8% | 70.8% |
| 17 | 4.37 | 69.6% | 21.7% | 56.5% |
| 18 | 4.21 | 70.8% | 20.8% | 62.5% |
| 19 | 4.44 | 62.5% | 29.2% | 58.3% |
| 20 | 4.83 | 75.0% | 29.2% | 54.2% |
| 21 | 4.35 | 62.5% | 16.7% | 58.3% |
| 22 | 3.79 | 54.2% | 20.8% | 70.8% |
| 23 | 4.81 | 70.8% | 33.3% | 50.0% |
| 24 | 4.31 | 62.5% | 29.2% | 62.5% |
| 25 | 3.60 | 54.2% | 8.3% | 75.0% |
| 26 | 4.46 | 75.0% | 25.0% | 50.0% |
| 27 | 3.96 | 62.5% | 16.7% | 62.5% |
| 28 | 3.71 | 50.0% | 20.8% | 75.0% |
| 29 | 3.38 | 37.5% | 8.3% | 79.2% |
| 30 | 3.48 | 45.8% | 16.7% | 75.0% |
| 31-35 | 2.71 | 29.2% | 10.8% | 85.0% |
| 36-40 | 2.93 | 35.0% | 11.7% | 81.7% |
| 41-45 | 3.08 | 40.8% | 12.5% | 73.3% |
| 46-50 | 2.76 | 34.2% | 10.8% | 81.7% |
| 51-55 | 2.71 | 32.5% | 10.0% | 81.7% |
| 56-60 | 2.48 | 30.8% | 6.7% | 88.3% |
| 61-70 | 2.56 | 32.2% | 7.5% | 86.6% |
| 71-80 | 2.40 | 27.1% | 8.3% | 85.4% |
| 81-90 | 2.15 | 24.6% | 6.7% | 89.2% |
| 91-100 | 2.11 | 23.8% | 4.6% | 89.6% |
| 101-110 | 1.89 | 18.8% | 4.2% | 92.5% |
| 111-120 | 1.72 | 14.6% | 4.2% | 94.1% |
| 121-135 | 1.84 | 15.6% | 4.2% | 91.9% |
| 136-150 | 1.68 | 13.6% | 3.1% | 93.9% |
| 151-165 | 1.79 | 15.6% | 4.4% | 91.4% |
| 166-180 | 1.70 | 14.7% | 2.2% | 93.6% |
| 181-195 | 1.52 | 9.4% | 1.9% | 96.7% |
| 196-210 | 1.45 | 8.3% | 2.2% | 96.1% |
| 211+ | 1.61 | 12.0% | 3.2% | 94.4% |
Scott Cullen can be reached at scott.cullen@bellmedia.ca