Statistically Speaking: NHL rookies to watch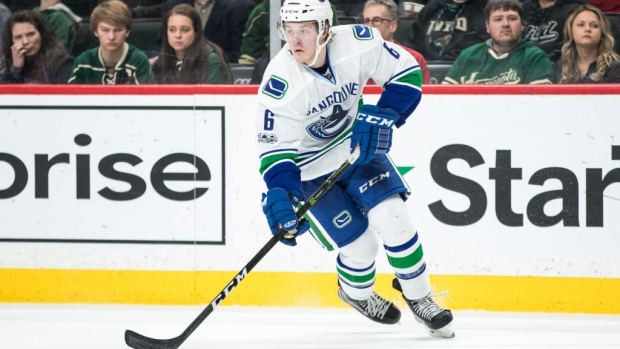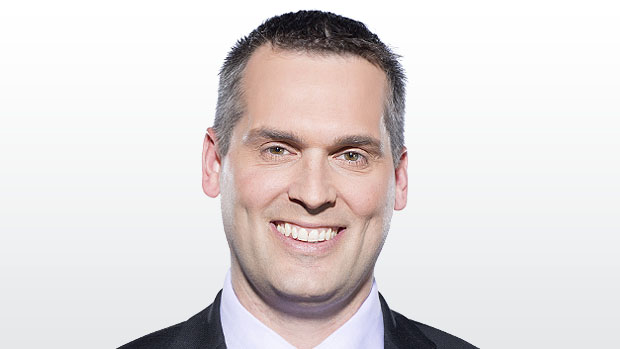 When it comes to forecasting rookie scoring, I tend to be conservative. In recent seasons, that's been tested as the league has been fortunate enough to have Connor McDavid, Jack Eichel, Auston Matthews and Patrik Laine burst onto the scene, but it needs to be remembered that those players are rare talents, even relative to other talented rookies.
Here is a breakdown of the past 10 full NHL seasons, showing the distribution of players by point production.
ROOKIE SCORING BREAKDOWN
| SEASON | 30-39 PTS | 40-49 PTS | 50-59 PTS | 60+ PTS |
| --- | --- | --- | --- | --- |
| 2016-2017 | 10 | 4 | 0 | 4 |
| 2015-2016 | 5 | 5 | 2 | 1 |
| 2014-2015 | 5 | 4 | 0 | 3 |
| 2013-2014 | 7 | 1 | 1 | 3 |
| 2011-2012 | 4 | 2 | 3 | 0 |
| 2010-2011 | 5 | 7 | 2 | 1 |
| 2009-2010 | 3 | 3 | 2 | 0 |
| 2008-2009 | 6 | 5 | 2 | 0 |
| 2007-2008 | 4 | 3 | 2 | 2 |
| 2006-2007 | 2 | 4 | 1 | 3 |
| AVERAGE | 5.1 | 3.8 | 1.5 | 1.7 |
Note that last season there were 18 rookies to score at least 30 points, the most of any of the years in the char, but this season is not expected to have the same kind of rookie class, with immediate impact players scattered around the league.
There are some good ones, players that have potential to make a difference, but it's not likely that they burst into the league like the top rookies of the past couple of seasons.
There will be other rookies that step in and play regular roles, and I'll have a more complete breakdown of the freshmen as rosters are finalized, but these are some of the more compelling rookies.
Here are some top rookies to watch going into the 2017-2018 season:
Clayton Keller, LW, Arizona – The smallish playmaker was the seventh overall pick in the 2016 Draft, and tallied 45 points in 31 games as a freshman at Boston University last season then added two points in three late-season games with the Coyotes and seven points in eight games for Team USA at the World Championships. All indications are that Keller has the necessary high-end skill to put up points, but he may not have the most accomplished supporting cast in Arizona, so maybe it could take some time for point production to take off.
Charlie McAvoy, D, Boston – Taken with the 14th pick in the 2016 Draft, McAvoy produced 51 points in 75 games in two seasons at Boston University, then joined the Providence Bruins for four games at the end of the season. As injuries hit the NHL lineup, McAvoy joined the Bruins for the playoffs, averaging more than 26 minutes of ice time per game while contributing three points in six playoff games. He will be one of the Calder frontrunners this season.
Brock Boeser, RW, Vancouver – Expectations are high for the 23rd pick in the 2015 Draft, who joined the Canucks at the end of last season and sniped four goals, while generating 25 shots on goal, in nine games. He produced 94 points in 74 games in two years at the University of North Dakota, so he has a scoring pedigree, and if he ends up with the right offensive role in Vancouver (maybe alongside twin brothers?), he could easily be one of the top rookie scorers.
Jakub Vrana, RW, Washington – The 13th pick in the 2014 Draft may be in position to produce from the first drop of the puck. Really, as long as he's on one of Washington's top two lines, which isn't guaranteed, that would mean playing with Nicklas Backstrom or Evgeny Kuznetsov, and that's a good spot for anyone. Vrana had six points in 21 games for the Capitals last season, and has put up 75 points in 88 AHL games over the past two-plus seasons.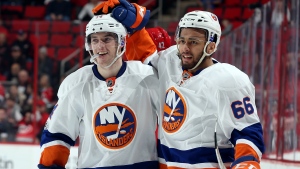 Joshua Ho-Sang, RW, N.Y. Islanders – A first-round pick in 2014, Ho-Sang has drawn criticism, not least of all because he overslept in training camp a couple of years ago, earning a quick ticket back to junior. He's more outspoken than most hockey players too, but there's no denying his talent and, after he contributed 36 points in 50 AHL games last season, he was called up to the Islanders and flashed his skills, putting up 10 points in 21 games.
Nico Hischier, C, New Jersey – The first overall pick in the 2017 Draft, Hischier scored 86 points in 57 games for Halifax in the QMJHL last season, and joins a Devils team that needs all the skill it can find up front. Just how productive Hischier is as a rookie could depend on where he ends up slotting into the New Jersey lineup, but if he gets a chance to play with Taylor Hall, maybe Hischier will be a scorer right from the jump.
Nolan Patrick, C, Philadelphia – Selected second in the 2017 Draft, Patrick had an injury-plagued season in 2016-2017, tallying 46 points in 33 games for Brandon in the WHL, but he's healthy now and, with Claude Giroux shifting to the wing, it looks like Patrick is going to get a shot at a regular spot down the middle with the Flyers.
Julius Honka, D, Dallas – There has been some concern that Honka has spent three seasons in the AHL since he was drafted 14th overall in 2014, but the Finn is still just 21 and while he's not physically imposing, his skating and puck skills make him an intriguing prospect if the Stars are prepared to turn him loose. Honka has produced 106 points in 191 AHL games, and had five points with stellar possession stats (55.2 CF%, +6.0 CFRel%) in 16 games with Dallas last season.
Mathew Barzal, C, N.Y. Islanders – The 16th pick in the 2015 Draft, Barzal is a smooth skater who got a brief look with the Islanders last year, before going back to junior and racking up 79 points in 41 games for Seattle in the WHL. Barzal's a playmaker who, along with Ho-Sang, should add some youthful talent to the Isles lineup.
Joel Eriksson Ek, C, Minnesota – The 2015 first-rounder had seven points in 15 games for the Wild last season before returning to Sweden, where he had 22 points in 33 (regular season plus playoff games) for Farjestad; a centre with good size who can play both ends of the rink.
Mikhail Sergachev, D, Tampa Bay – Acquired from Montreal in this summer's trade for Jonathan Drouin, Sergachev was the ninth pick in the 2016 Draft and he's put up 108 points in 129 (regular season plus playoff) games in the OHL. The Lightning need more skill on the blueline and, long-term, that will certainly include Sergachev. The question is if he's ready to be an impact player now.
Pierre-Luc Dubois, C, Columbus – The third pick in the 2016 Draft, Dubois is a 6-foot-3 forward who can can play wing or centre and has offensive upside, though he was much more effective in 2015-2016 than he was early last season before getting traded and finishing the year with 59 points in 47 (regular season plus playoff) games for Blainville-Boisbriand in the QMJHL.
Tyson Jost, C, Colorado – The 10th pick in the 2016 Draft, Jost produced 35 points in 33 games as a freshman at North Dakota then added a goal in six late-season games with the Avalanche. He's been battling injuries in camp, but should open the season as Colorado's No. 3 centre.
Kailer Yamamoto, RW, Edmonton – With five preseason goals, the 22nd pick in the 2017 Draft is threatening to force his way into the Oilers lineup. With question marks on the right side, there may just be enough room for Yamamoto, who had 99 points in 65 games for Spokane last season, to hang around at the start of the season. Beyond that, if he can keep putting the puck in the net, who knows?
The Too-Old-For-The-Calder Rookie
Vadim Shipachyov, C, Vegas – The 30-year-old centre crushed the KHL last season, putting up 76 points in 50 games and added 13 points in 10 games for Russia at the World Championships. There is no guarantee that his playmaking acumen will translate to the NHL, but he's going to be the number one centre in Vegas, with first-unit power play time.
Scott Cullen can be reached at scott.cullen@bellmedia.ca