Statistically Speaking: NHL three-quarter awards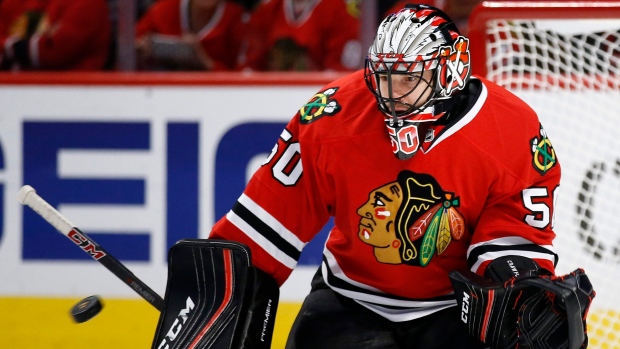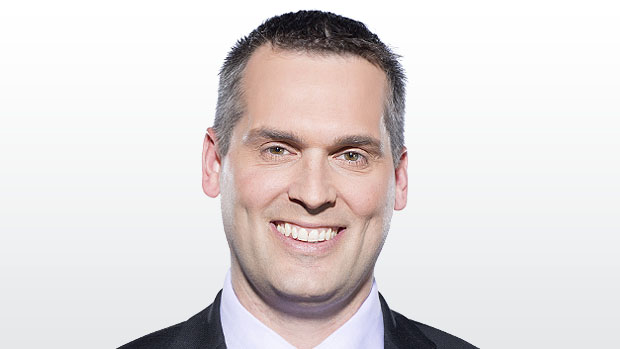 Scott Cullen hands out awards through the first three quarters of the 2015-2016 NHL season.
There's been some shake-up since the first quarter and midseason awards. A lot of the same winners, but a new nod for the Vezina.
HART
Winner: Patrick Kane, Chicago
Runners-Up: Jamie Benn, LW, Dallas; Alex Ovechkin, LW, Washington
Enjoying a career year and running away with the scoring race, 17 points ahead of Jamie Benn, Kane is the odds-on favourite to be named MVP. If he slumps, there is room for others to close the gap, but there may not be enough time with less than a quarter of the season remaining. Benn is scoring at a higher rate than he did when he led the league in scoring last season, but his biggest challenge may be that his centre, Tyler Seguin, could draw some votes.
A big finish from Alex Ovechkin could force him into the discussion. He has 27 goals in the past 32 games, and leads the league with 41 goals in 61 games. He's not going to catch up in the point race, but if he pulls away in the Rocket Richard race while playing for the league's runaway Presidents' Trophy winner, maybe the vote gets interesting.
NORRIS
Winner: Erik Karlsson, Ottawa
Runners-Up: Drew Doughty, Los Angeles; Oliver Ekman-Larsson, Arizona
Karlsson is tied for third in the league in scoring, and doesn't exactly have a premier supporting cast. He drives play yet, strangely enough for a player who gets criticized for a lack of defensive commitment, he's blocking more shots than ever, averaging 2.06 per game this season. While I have Karlsson leading the way, there does seem to be an increasing sense that mainstream voters are tilting towards Doughty, because "How could such a great defenceman not have a Norris Trophy by the age of 26?" Doughty controls play and logs big minutes, but the gap in point production between him and Karlsson is massive. Among 64 big-minute defencemen (at least 1000 5-on-5 minutes), Karlsson leads with 1.54 points/60, while Doughty ranks 52nd, falling between John-Michael Liles and Adam Larsson. Point production is far from the only measure, but when Karlsson's relative possession numbers are better too, it gets more difficult to objectively assign the edge to Doughty. But, the race isn't over either, so maybe 20 games from now, the balance will shift.
Ekman-Larsson gets lost in Arizona, sometimes, but he's been outstanding this season, putting up excellent relative possession stats for the second straight season, in addition to ranking second among defencemen in goals (19) and tied for fourth in points (48).
Others worth considering as finalists, though unlikely to seriously challenge Karlsson and Doughty, include San Jose shooting machine Brent Burns, Tampa Bay's Victor Hedman, Calgary's Mark Giordano and Montreal's P.K. Subban.
VEZINA
Winner: Corey Crawford, Chicago
Runners-Up: Henrik Lundqvist, N.Y. Rangers; Petr Mrazek, Detroit
At the midpoint of the season, it looked like a runaway for Washington's Braden Holtby, and he may still win because he wins virtually all the time but, since that point, he has a .905 save percentage in the past 18 games. Sitting at a .923 save percentage for the season is still very good, but it's not best-in-the-league good, so I'm looking elsewhere.
Corey Crawford has a .928 save percentage, which leads all goaltenders that have played at least 35 games, and Crawford's adjusted save percentage (.927) is similarly among the leaders. For now – and I say that only because the goaltending leaders have bounced around throughout the season – that gives him the edge.
Henrik Lundqvist, the leader in 5-on-5 save percentage has recovered from a midseason slide, so he's back in the picture. Mrazek, Tampa Bay's Ben Bishop and New Jersey's Cory Schneider are viable contenders but, even if I'm not on board, Holtby is still the odds-on favourite to win.
SELKE
Winner: Patrice Bergeron, C, Boston
Runners-Up: Anze Kopitar, C, Los Angeles; Jordan Staal, C, Carolina
It's going to take something special to overtake Bergeron as the best defensive forward, because he dominates play like few others despite facing the toughest assignments and starting more of his shifts in the defensive zone. He's a superstar.
So is Kopitar, and he could win, but seems to be more part of a dominant Kings team, as opposed to Bergeron, who has to carry a Bruins team that isn't nearly so strong. Staal has excelled while playing in a role similar to Bergeron, with lots of defensive zone starts and high-quality opposition.
Who else warrants consideration? Pavel Datsyuk allows the lowest shot rate at even strength, the puck always goes in the right direction with Joe Thornton on the ice, and Sean Couturier was among my midseason nominees, but injuries and a dip in production knocks him out of my finalists.
CALDER
Winner: Artemi Panarin, LW, Chicago
Runners-Up: Shayne Gostisbehere, D, Philadelphia; Connor McDavid, C, Edmonton
Okay, let's get this out of the way: Connor McDavid is the best rookie, a game-changing force of nature when he takes the puck and accelerates like no one else in the league. But he's played just 28 games (after missing three months with a broken collarbone).
Even so, McDavid might have a shot at the award if not for Panarin, who is running away with the rookie scoring race, yet whose eligibility presents a bit of a conundrum. He's 24-years-old, which makes him eligible, but he played 263 games over seven seasons, in the KHL, which really doesn't seem the same as a player coming to the NHL with an amateur's pedigree.
Philadelphia's Shayne Gostisbehere had a 15-game point streak – as a defenceman! – and ranks third among rookies in points per game behind McDavid and Panarin, and that's a solid trio of freshmen.
Some other rookies worthy of consideration include: Red Wings LW Dylan Larkin, Sabres C Jack Eichel and Blues D Colton Parayko.
JACK ADAMS
Winner: Barry Trotz, Washington
Runners-Up: Bruce Boudreau, Anaheim; Joel Quenneville, Chicago
Trotz is a good bet, since the Capitals rarely lose, and I'm happy to keep Boudreau in the mix considering how dramatically the Ducks have turned around from their horrendous start. Coach Q seems to have done a quality job setting up the Blackhawks for a title defence.
Others to consider include Darryl Sutter, who has the Kings back on track, Nashville's Peter Laviolette and Blues coach Ken Hitchcock.
FANTASY FOCUS
Three quarter fantasy all-stars, the players who were mid-to-late-round selections (or waiver pickups) that have provided the most value:
G – Petr Mrazek, Detroit
D – Ryan Suter, Minnesota; John Klingberg, Dallas
LW – Artemi Panarin, Chicago
C – Evgeny Kuznetsov, Washington
RW – Shane Doan, Arizona
Scott Cullen can be reached at scott.cullen@bellmedia.ca