Statistically Speaking: No easy fix for Kings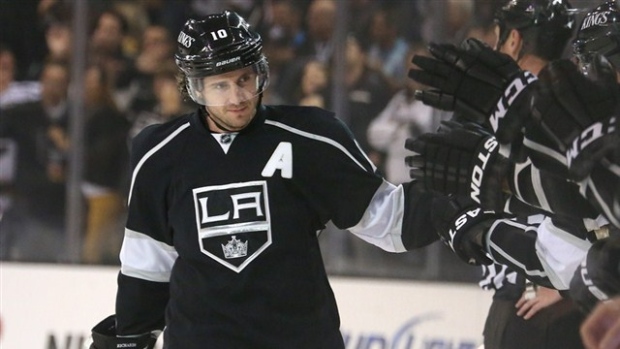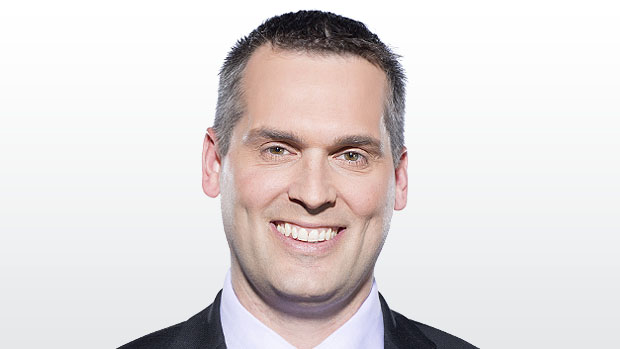 The Los Angeles Kings put veteran centre Mike Richards on waivers Monday, apparently not satisfied with the proposed return in any potential efforts to trade the declining centre.
Richards, 29, was a point-per-game player at his peak, tallying 80 points in 79 games in 2008-2009 and has been a contributor on two Stanley Cup winning teams in Los Angeles (2012, 2014), as well as playing a primary role on the Philadelphia Flyers' run to the 2010 Stanley Cup Final. Since 2007-2008, Richards ranks eighth with 86 playoff points.
Richards' production has been in steady decline, however.
RICHARDS' DECLINING PRODUCTION
| YEAR | TEAM | GPG | PPG | SOG/GP | CORSI% | RELATIVE CORSI% |
| --- | --- | --- | --- | --- | --- | --- |
| 2007-08 | Philadelphia | 0.38 | 1.03 | 2.90 | 47.6% | +1.2% |
| 2008-09 | Philadelphia | 0.38 | 1.01 | 3.01 | 48.6% | +0.6% |
| 2009-10 | Philadelphia | 0.38 | 0.76 | 2.89 | 52.2% | +1.4% |
| 2010-11 | Philadelphia | 0.28 | 0.81 | 2.27 | 49.2% | -0.3% |
| 2011-12 | Los Angeles | 0.24 | 0.59 | 2.31 | 49.0% | -6.6% |
| 2012-13 | Los Angeles | 0.25 | 0.42 | 1.71 | 54.3% | -2.9% |
| 2013-14 | Los Angeles | 0.13 | 0.50 | 1.91 | 54.4% | -3.2% |
| 2014-15 | Los Angeles | 0.11 | 0.32 | 1.23 | 51.9% | -3.2% |
He still has positive possession numbers but, given how well the Kings fare without him on the ice, Richards is practically being dragged to respectable shot differentials. While in previous seasons he at least faced a reasonable level of competition, Richards has continued his descent this year while facing relatively-soft competition.
There may be an argument to make that a motivated Richards could still be a useful contributor, but his contract is going to make it challenging to find a new opportunity.
After this season, Richards still has five years remaining on his deal, at a cap hit of $5.75-million per season, a big ticket for an underperforming player. The easiest way for the Kings to rid themselves of that contract would have been to use a compliance buyout on Richards last summer, but it's hard to ante up $20-million for a player not to play on your team.
Difficult as it may have been, the decision not to buy out Richards then leaves the Kings in a tight spot now. They don't get much cap relief ($925,000) by putting him in the AHL, and while that has value to a team jammed against the salary cap, it doesn't clear the decks in the way that it would have under the previous collective bargaining agreement, when Wade Redden, among others, got buried in the AHL with a big NHL salary.
The hope for the Kings has to be to find a trade for Richards, but that's going to require some creativity. It may require eating up to half of Richards' salary, taking on a bad contract from another team, or both.
With a quick look around the league, seeking some undesirable contracts for underperforming players to go in the other direction, here are some possible options to consider in a deal for Richards.
To Calgary: For LW Mason Raymond and C Matt Stajan, with the Kings retaining part of Richards' salary.
Raymond has been a frequent healthy scratch and Stajan has been playing fourth-line minutes, so their on-ice contributions aren't very significant, but they would be cheaper for the Kings, either to keep and play in depth roles this season or to buy out in the offseason. Maybe throw Flames winger David Jones into the mix too.
To Carolina: For LW/RW Alexander Semin
The Hurricanes are paying Semin $7-million per season, on a contract that runs for three more seasons, and he's barely able to get into the lineup. Between injuries and healthy scratches, he's played five games in the past six weeks and has one goal in 26 games this season. Considering the Kings don't have much cap space, taking on Semin's higher cap hit this season probably doesn't fit.
To Edmonton: For a late-round draft pick, with the Kings retaining half of Richards' salary.
While the Oilers have room down the middle to give Richards an opportunity, the Oilers don't have any disastrous contracts on the books to send the other way. It's also fair to wonder whether Richards is the right influence on Edmonton's young players. Sure, Richards is an accomplished pro with a strong playoff track record, but he's also a veteran whose game has been in decline due to questionable conditioning.
To Philadelphia: For C Vincent Lecavalier or D Andrew MacDonald
The Flyers are no strangers to regrettable contracts, and they could try to pawn off Lecavalier or MacDonald, two players with big money contracts that have been healthy scratches this season, in the hopes that a return to Philadelphia would energize Richards.
To Toronto: For RW David Clarkson.
There was talk that the Kings and Maple Leafs discussed a deal involving defenceman Dion Phaneuf, but there would have had to be more involved in the negotiation for the Kings, in need of help on defence, to turn that down.
From the Maple Leafs' perspective, they would love to get out from under Clarkson's deal, but the complications involved in buying out Clarkson's deal actually make Richards' contract more palatable.
To Winnipeg: For G Ondrej Pavelec and D Grant Clitsome
The Jets could use depth up front, but if they are going to take Richards, they would have to send some undesirable contracts to Los Angeles. The Kings don't have a real need for Pavelec, but the others on long-term deals in Winnipeg are productive.
Given that Pavelec only has a couple of years left on his deal, the Jets would need to acquire something else - draft picks, a prospect - to make the investment worthwhile.
None of these destinations represent an easy fix to the Kings' situation, and teams can afford to be patient - there's no rush to acquire that contract - but if the Kings are prepared to offer incentives and retain salary, there could be some feasible options.
Otherwise, presuming that Richards will get throgh waivers, he will head to Manchester of the AHL, hoping to recover his game.
Scott Cullen can be reached at scott.cullen@bellmedia.ca