Statistically Speaking: Nylander, Drouin among breakthrough candidates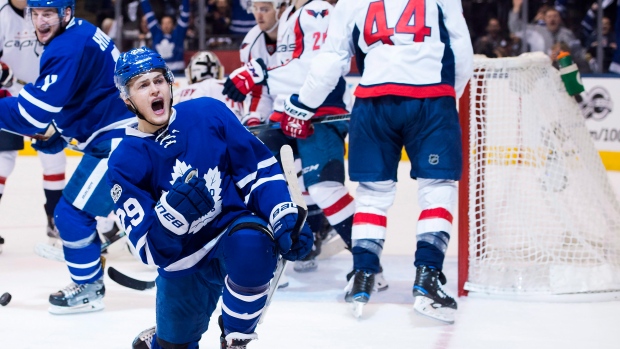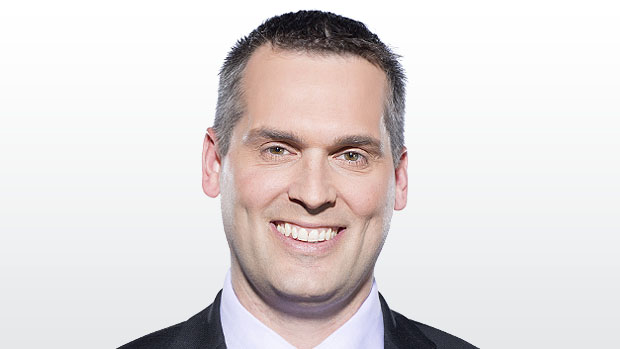 Hitting on a breakout star or two can make all the difference in fantasy pools and, a lot of times, the focus is on young players who could play a bigger role in the upcoming season. That's a big part of the equation, for sure, but if a player is really worth considering as a breakthrough candidate, it would help if there are some other avenues of statistical support.
Maybe it's their own shooting percentage, maybe it's on-ice shooting percentage (which includes all teammates), maybe it's ice time, or maybe it's a combination of all three, but something aside from a young player getting a year older should be in place to qualify as a breakthrough contender.
Here are a dozen players to consider for this upcoming season:
William Nylander, RW, Toronto – Even after putting up 61 points as a rookie last season, it's not unreasonable to think that the 2014 first-rounder could deliver even more this season. For one thing, he could play more than the 16:01 per game he saw last season, but the bigger reason to hope for more out of Nylander is that in 103 career games, he has an on-ice shooting percentage of 6.7%, which is really on the low end for a skilled first-line winger. Maybe if Zach Hyman isn't the exclusive left winger on Toronto's No. 1 line that percentage could get better.
Jonathan Drouin, C, Montreal – The third pick in the 2013 Draft has shown glimpses of his elite skill level, but he's looking at a huge opportunity in Montreal, getting a chance to play centre on the top line with captain Max Pacioretty. It's also conceivable that, at some point, Drouin could play alongside Alex Galchenyuk and that would be an interesting combination of skilled young forwards too but, in either case, there should be plenty of ice time available to Drouin.
Note that last season, in Tampa Bay, Drouin's most common linemates were Alex Killorn, Valtteri Filppula, Brian Boyle, Brayden Point and Vladislav Namestnikov – he wasn't getting prime offensive linemates for 5-on-5 play and that should change in his favour in Montreal. One area of concern is that Drouin scored 26 of his 53 points on the power play last season and it could be difficult to duplicate that production.
Andre Burakovsky, LW, Washington – Even though he's been playing a third-line role, the 22-year-old winger has been one of the Capitals' most productive scorers, and scoring chance generators, on a per minute basis over the past two seasons. This year, after some offseason veteran departures, Burakovsky is expected to move into a regular top-six role for the Capitals and that means regular playing time with either Nicklas Backstrom or Evgeny Kuznetsov, a significant skill upgrade for a winger who skated primarily on Lars Eller's wing last season.
Oliver Bjorkstrand, RW, Columbus – The 22-year-old winger produced 12 points in 21 games after getting called up in February and he's a shot generator, putting up more than nine shots per 60 minutes of 5-on-5 play last season, and Cam Atkinson was the only Blue Jackets player to generate individual scoring chances at a higher rate than Bjorkstrand.
Travis Konecny, LW, Philadelphia – His ice time was down in the second half last season, but the 2015 first-rounder could see a bigger role in Philadelphia this season. Mabye it's a year too soon to expect a big jump in scoring, but there are a few factors in his favour, including more ice time, the likelihood that the ice time could come on one of the top two lines, and that Konecny was already one of the Flyers' better per-60 point producers as a rookie.
Pavel Buchnevich, RW, N.Y. Rangers – The 22-year-old winger put up 14 points in his first 14 games last year before slowing down dramatically and seeing his ice time reduced. Even so, he finished as the Blueshirts' top per-60 point scorer. Buchnevich may still be stuck outside the top six to start the year, with Chris Kreider, Mats Zuccarello, J.T. Miller and Rick Nash holding down the wing spots on the top two lines, but Buchnevich's talent could force him into a bigger role in his second season.
Timo Meier, LW, San Jose – The ninth pick in the 2015 Draft had a meagre six points in 34 games as a rooie last season, but he was an elite shot generator, leading the league in shot attempts per 60 during 5-on-5 play. He could finish in the QMJHL and tallied 14 goals in 33 AHL games last year, so it's fair to expect significant improvement on Meier's shooting percentage (3.5% last season), especially if he gets to move up the depth chart and has a chance to play with Joe Thornton or Logan Couture on one of the Sharks' scoring units.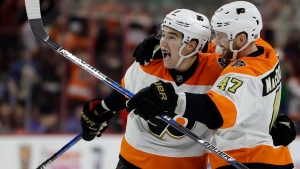 Ivan Provorov, D, Philadelphia – The seventh pick in the 2015 Draft stepped in and logged nearly 22 minutes per game for the Flyers last season, and his 30 points was solid production for a rookie defenceman, and yet, the Flyers didn't fare that well during 5-on-5 play last season, so the on-ice shooting percentage with Provorov on the ice was 6.3%. With a bit more ice time and some breaks at even strength, Provorov's numbers should rise. They could really jump if he landed a bigger power play role, but it may be too soon to have those expectations.
Shea Theodore, D, Vegas – The 2013 first-rounder has shown good puck-moving ability in stints with Anaheim, contributing 25 points in 73 (regular season plus playoff) games over the past couple of seasons, and he should be looking at a bigger role – more ice time, presumably more power play time – for the expansion Golden Knights.
Scott Darling, G, Carolina – After three strong seasons as the backup for his hometown team in Chicago, posting a .923 save percentage in 75 games, the 28-year-old is finally getting a chance to start for the Hurricanes, a team that has been desperate for competent goaltending to back their solid possession game. There is some risk whenever a goalie goes into his first starting job, but Darling's numbers suggest that he should be a success in that role, and that should bring significantly more playing time.
Andrei Vasilevskiy, G, Tampa Bay – Once the Lightning moved out Ben Bishop last season, the starter's job belonged to Vasilevskiy, who had been the goaltender-of-the-future since he was a first-round pick in 2012. With the Lightning healthy, and expected to be contenders, this year, there is a chance for Vasilevskiy's numbers to take off.
Antti Raanta, G, Arizona – Over the past three seasons, Raanta had a .924 save percentage in 69 games, and that attracted attention from the Coyotes, a young team looking for a new starter in net. Raanta is 28-years-old, and hasn't had the responsibility of being an NHL starter before, and it's for a team that isn't expected to be very good, but Raanta has a chance to prove that he can play at that level with a heavier workload.
Scott Cullen can be reached at scott.cullen@bellmedia.ca