Statistically Speaking: Oilers, Kings swap veteran wingers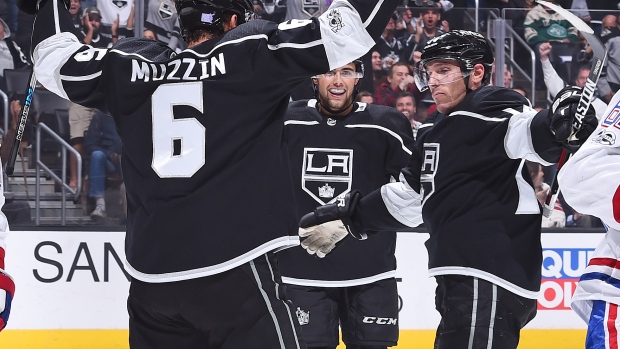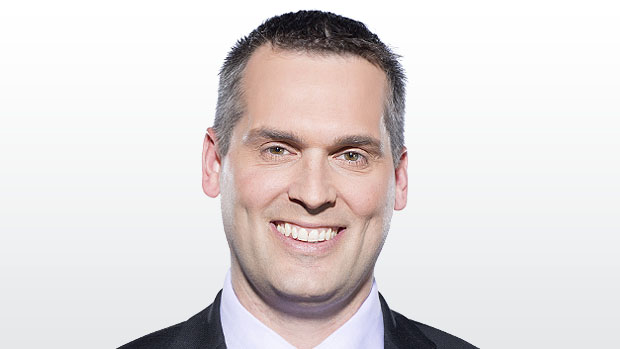 The Edmonton Oilers are off to a slow start, and needed help in the forward ranks, so they made a one-for-one trade to acquire a veteran forward whose skills are a little different than the forward they shipped out.
Statistically Speaking examines the trade sending Mike Cammalleri from Los Angeles to Edmonton in exchange for Jussi Jokinen.
2017-2018 STATS
| PLAYER | TEAM | POS | GP | G | A | PTS | CF% | CF%Rel | PDO | OZS% | ATOI |
| --- | --- | --- | --- | --- | --- | --- | --- | --- | --- | --- | --- |
| Mike Cammalleri | Los Angeles | LW | 15 | 3 | 4 | 7 | 43.6 | -8.3 | 102.4 | 45.1 | 12:38 |
| Jussi Jokinen | Edmonton | LW | 14 | 0 | 1 | 1 | 58.3 | 4.2 | 93.2 | 54.1 | 12:19 |
The Oilers Get: LW Mike Cammalleri
Cammalleri, 35, has not fit in his return to the Kings, playing a career-low 12:38 per game, and while he has managed seven points in 15 games, those points have been accrued in just three games. He's been a productive goal-scorer in his career, topping 20 goals seven times.
In addition to his track record as a scorer, though, Cammalleri has consistently run into injury problems. In seven of the past eight seasons, he has missed at least 14 games – the only exception was the lockout-shortened 2012-2013 campaign.
While his possession numbers have typically been okay throughout his career, he was off to a rough start this year in Los Angeles, in that respect, with the lowest Corsi among Kings forwards that have played at least 100 5-on-5 minutes.
In Edmonton, Cammalleri figures to slide into a third-line left wing role, with perhaps some second unit power-play time, in the hopes of improving the club's secondary scoring.
Cammalleri is on a one-year deal for a million dollars, and the deal includes potential bonuses of another $200,000.
The Kings Get: LW Jussi Jokinen
Jokinen is a versatile 34-year-old forward who wasn't fitting in with the Oilers at all, and had just one assist in 14 games.
Even so, Jokinen has delivered very good possession stats this season. Some of that may be a function of the Oilers trailing more than they expected, but even score-adjusted numbers reflect positively on Jokinen's shot differentials, and expected goal differentials, this year.
The very real concern with Jokinen is that he's not fast enough to keep pace, and that could be an issue with a Kings team that is trying to play with more speed, and yet Jokinen's ability to play multiple positions should allow him to move around and contribute in various spots in the lineup.
From the Kings' perspective, it's easy to buy low on Jokinen and assume that he's not going to finish the year with an on-ice shooting percentage of 2.2%. His previous career low was set last season, but it was still 6.4%, nearly triple Jokinen's early results in Edmonton. He's one of 11 forwards in the league to have registered at least 20 shots on goal without finding the net this season, so if nothing else, he's due.
Jokinen can play centre, and is a pretty decent face-off man, winning 53.7% over the course of his career. As a depth player, that's a useful skill to provide.
Also on a one-year deal, Jokinen is making $1.1-million this year.
Verdict: That the Kings and Oilers have elected to move on from these veteran free agent signings is not especially surprising; both were included in my piece on notable early-season scratches. It's entirely possible that both players, in their mid-thirties, aren't capable of contributing not just in the way that they once did, but in a way that keeps them in the lineup on a regular basis. The Oilers will hope that Cammalleri can pull the trigger and score a few goals, the Kings will hope that even if Jokinen's offensive contributions are declining, that he can continue to push play in the right direction. Over the past three-plus seasons, Jokinen has generated better shot differentials an expected goal rates, but Cammalleri has better actual goal differentials – his ability to finish is the key for Edmonton because, even this season, Jokinen has better underlying numbers.
Many of the advanced stats used here come from Natural Stat Trick, Corsica and Hockey Reference.
Scott Cullen can be reached at scott.cullen@bellmedia.ca