Statistically Speaking: Packers' Rodgers struggling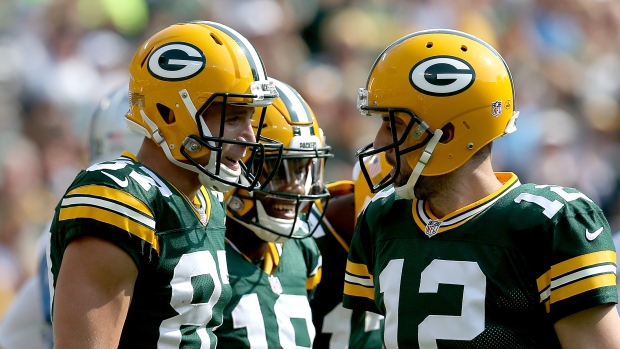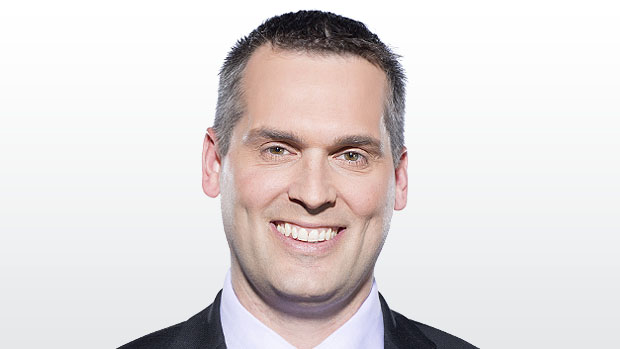 What do you do with the Packers? Aaron Rodgers hasn't thrown for 300 yards since Week 9 last season and they are missing running backs Eddie Lacy and James Starks. That's good news for WR Ty Montgomery who, it turns out, could be the next-best option at running back for the Pack and could be a PPR monster.
They also made a deal to acquire Knile Davis from Kansas City and while Davis doesn't have a long and storied track record, he's gained more than 100 yards from scrimmage three times in his career.
If Rodgers is on his game, then the Packers should be fine, but it's fair to wonder whether he's not performing to his customary level. His 234.0 passing yards per game and 88.4 QB rating are his lowest since he became the starter in 2008. That has spin-off effects, most notably hurting the value of Packers wide receivers Jordy Nelson and Randall Cobb.
The Bears, then, might prove to be a lively underdog because QB Brian Hoyer is moving the chains a bit – throwing for 300-plus in each of his four starts – and has a new favourite target, WR Cameron Meredith, who has 20 catches for 243 yards on 27 targets over the past two games. The Bears are a flawed team, to be sure, but could be catching Green Bay at a decent time.
More Week 7 matchups to watch:
CLE at CIN
The winless Browns have had moments of being a competitive underdog and they could be at Cincinnati, but it could tilt the wrong way in a hurry if WR Terrelle Pryor's hamstring problem lingers and prevents him from playing. RB Isaiah Crowell has accumulated a modest total of 76 yards from scrimmage in the past two games, but he may be the Browns' best chance to stay in the game.
The fight could be even more challenging for the Browns if the Bengals get TE Tyler Eifert back. To be fair, though, most Bengals are good picks at home against a Browns team giving up 403.3 yards per game.
NO at KC
This is a little interesting because the Chiefs don't appear to be built to take advantage of the Saints' shoddy pass defence. Certainly, WR Jeremy Maclin and TE Trevis Kelce are worthwhile, but beyond that? Good news though: the Saints can't stop the run either, so expect and increased workload for Jamaal Charles, and don't expect Spencer Ware to get shuffled aside altogether.
Maybe the Saints aren't going to grind it out on the ground, though Mark Ingram has a couple 100-yard games this season, but if they want to throw it, Brandin Cooks and rookie Michael Thomas could put pressure on the Chiefs secondary. Mix in WR Willie Snead and TE Coby Fleener and that's probably the best bet for the Saints and QB Drew Brees.
SD at ATL
This has the feeling of the Chargers being overmatched, yet they could still put up points – they rank third in points per game behind Atlanta and New Orleans. There's some appeal to Philip Rivers' supporting cast. RB Melvin Gordon gets touches, and touchdowns, despite 3.4 yards per carry and receivers Travis Benjamin and Tyrell Williams are solid options. Looking for upside? Take rookie TE Hunter Henry, who has pulled ahead of Antonio Gates on the depth chart.
The problem for San Diego is that they are going up against the league's best offence through six weeks and the Chargers don't have the defence to throw a wrench into Atlanta's plans. That means runners Devonta Freeman and Tevin Coleman should be good to go, and star WR Julio Jones will be a major threat.
NE at PIT
This could have been an epic regular-season matchup, but with Ben Roethlisberger out, the question is whether the Steelers are going to be able to contain the Tom Brady-led Patriots. Brady has spread the ball around, making two running backs (LeGarrette Blount and James White) and two tight ends (Gronk and Martellus Bennett) viable fantasy contributors, though WR Julian Edelman has been relatively quiet (9 REC, 65 YDS, 17 targets in two games with Brady at QB).
It's hard to imagine Pittsburgh's new QB, Landry Jones, matching Brady score for score, unless the Steelers' defence is great. Will Jones at least be able to move the ball enough so that WR Antonio Brown and RB Le'Veon Bell continue to get theirs? With Big Ben, it was fair to look to the supporting cast for production. Now, it's a question whether the big dogs will get enough to eat.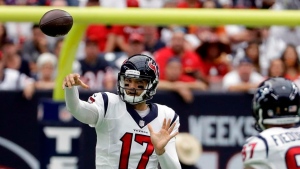 HOU at DEN
If Texans QB Brock Osweiler was going well, he'd still have his hands full dealing with the Broncos defence, a unit allowing a league-low 182.3 passing yards per game. But when Osweiler has been struggling, and can't seem to get on the same page as No. 1 receiver DeAndre Hopkins, it could get ugly. Houston's hope may rest with Lamar Miller in the running game and, potentially, deep threat rookie WR Will Fuller, who expects to be ready for Monday night.
On the other side, Houston brings a solid pass defence, too, allowing 189.3 passing yards per game, second to Denver, and that could pose problems for QB Trevor Siemian, and limit the appeal of wideouts Demaryius Thomas and Emmanuel Sanders. They have to be started, but it's not an ideal matchup. Maybe RB C.J. Anderson has a better shot at a big day, going up against a Texans defence that has allowed 126.3 rushing yards per game, ranking 29th in the league.
Who I like more this week: Sam Bradford, David Johnson, Isaiah Crowell, Mike Gillislee, Stefon Diggs, Kenny Britt, Anquan Boldin, Cameron Brate
Who I like less this week: Aaron Rodgers, LeSean McCoy (injury?), Theo Riddick, Mike Wallace, Willie Snead, Quincy Enunwa, Jack Doyle
My Week Seven Player Rankings:
DEFENCE/SPECIAL TEAMS
| RANK | Team | Opp |
| --- | --- | --- |
| 1 | Denver Broncos | vs HOU |
| 2 | New England Patriots | @ PIT |
| 3 | Minnesota Vikings | @ PHI |
| 4 | Cincinnati Bengals | vs CLE |
| 5 | Buffalo Bills | @ MIA |
| 6 | Seattle Seahawks | @ ARI |
| 7 | Arizona Cardinals | vs SEA |
| 8 | Baltimore Ravens | @ NYJ |
| 9 | Green Bay Packers | vs CHI |
| 10 | Los Angeles Rams | vs NYG |
| 11 | Philadelphia Eagles | vs MIN |
| 12 | Tennessee Titans | vs IND |
| 13 | Houston Texans | @ DEN |
| 14 | New York Giants | @ LA |
| 15 | New York Jets | vs BAL |
| 16 | Tampa Bay Buccaneers | @ SF |
| 17 | Miami Dolphins | vs BUF |
| 18 | Oakland Raiders | @ JAC |
| 19 | Kansas City Chiefs | vs NO |
| 20 | Detroit Lions | vs WAS |
| 21 | Pittsburgh Steelers | vs NE |
Scott Cullen can be reached at scott.cullen@bellmedia.ca