Statistically Speaking: Penguins bounced by Rangers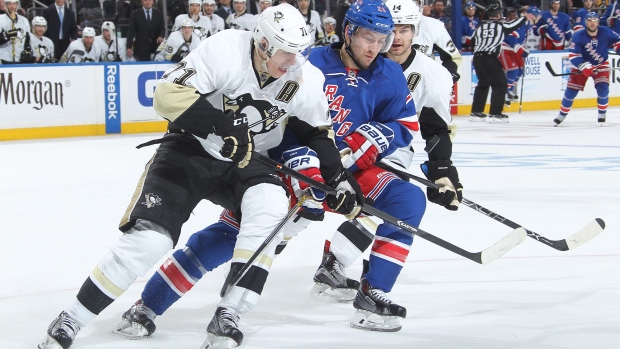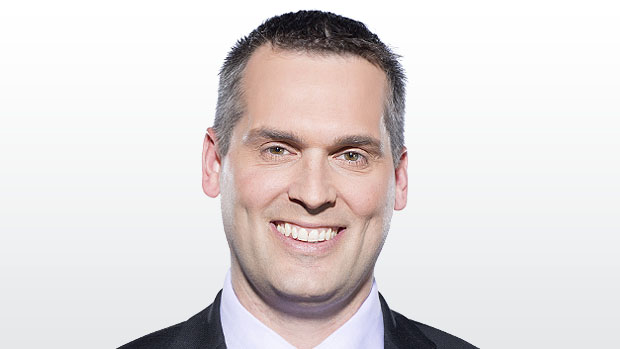 The Rangers push the Penguins out of the postseason, a night for goaltenders, lineup news and more in Scott Cullen's Statistically Speaking.
Eliminated in five games by the New York Rangers, the Pittsburgh Penguins face a tumultuous time. They finished the regular season with their lowest winning percentage (.598) since 2005-2006 and after squeezing into the playoffs, their stay was short.
The spotlight shines on Sidney Crosby and Evgeni Malkin, because they're the superstars, and while they could have done more (Malkin in particular) they weren't the only problems for Pittsburgh.
Injuries on defence were a known problem for the Penguins coming into the postseason. Missing Kris Letang, Christian Ehrhoff and Olli Maatta left Pittsburgh to play Ian Cole, Ben Lovejoy and Rob Scuderi in top-four roles against the Rangers, rounding out the unit with Taylor Chorney and Brian Dumoulin, who combined to play 15 regular season games for the Penguins this season.
Furthermore, the supporting cast up front did not come close to pulling their weight. Trade deadline acquisition Daniel Winnik had team-worst possession stats (24 shot attempts for, 42 against, 36.4%) in the series; David Perron and Blake Comeau each had one point in the playoffs, following late-season slumps - Comeau had three points in the last 18 games of the regular season, while Perron had one point in the last 12.
What has so often been an issue for the Penguins in the postseason, goaltending, wasn't a problem at all. Marc-Andre Fleury had a .927 save percentage against the Rangers, the second-best playoff save percentage of his career. It wasn't quite as good as Henrik Lundqvist's performance for the Rangers, but Fleury gave his team - his slumping, injury-ravaged team - a chance.
HEROES
Craig Anderson - Ottawa's goaltender turned back 45 of 46 shots against Montreal in a 5-1 win, forcing a sixth game in the series. Anderson has stopped 130 of 133 shots (.977 SV%) in the series, and if the Sens are going to come all the way back from being down 3-0, having Anderson stop nearly everything sent his way will give them a chance.
Devan Dubnyk - Minnesota's puck-stopper, a Vezina Trophy finalist, rebounded from a horrendous Game Four, blocking 36 of 37 shots in a 4-1 win at St. Louis. Since joining the Wild in mid-January, Dubnyk had stopped more than 36 shots just three times in 43 games.
Henrik Lundqvist - Stopped 37 of 38 shots in the Rangers' 2-1 overtime win, ending the series in five games. Lundqvist stopped 124 of 132 shots (.939 SV%) in the series.
ZEROES
Evgeni Malkin - Pittsburgh's slumping centre had eight shot attempts, and six shots on goal (after a total of five shots on goal in the first four games) while playing more than 23 minutes against the Rangers, but he was held without a point for the 10th consecutive game, going back to the regular season.
Is it merely coincidence that Malkin missed two weeks with an injury in March, only to return as an unproductive shell down the stretch and through the first round of the playoffs? Probably not, but he's in the crosshairs for the Penguins' latest playoff shortcoming.
Carey Price - The Vezina frontrunner surrendered five goals on 25 shots against Ottawa, the first time this season that he had allowed as many goals with so few saves.
Jake Allen - Gave up four goals on 19 shots in the Blues' 4-1 loss to Minnesota. It's the first time in his last 10 starts that he allowed more than two goals against.
STANLEY CUP HALF FULL/HALF EMPTY
Marc-Andre Fleury - Losing in five games to the New York Rangers would hardly seem to do anything positive for members of the Pittsburgh Penguins, a team that enters every season with Stanley Cup aspirations, but Fleury's strong performance helped in some small way to rehab a reputation that was damaged by playoff performance from 2010 to 2013.
VITAL SIGNS
Clarke MacArthur, Jean-Gabriel Pageau - The pair of Senators forwards suffered lower-body injuries in Game Five against Montreal and are considered day-to-day.
Mats Zuccarello - The Rangers winger was knocked out of Game Five after taking a Ryan McDonagh slapshot to the face.
STATLINE
Senators RW Bobby Ryan scored a pair of goals in Ottawa's 5-1 win at Montreal; he has been in a terrible slump, with one goal in the previous 24 games…Blues RW Vladimir Tarasenko scored his playoff-leading sixth goal in a 4-1 Game Five loss to Minnesota…Canadiens C Lars Eller had Montreal's best possession numbers (20 shot attempts for, 4 against, 83.3%), despite 44% offensive zone starts in the loss to Ottawa.
Much of the data included comes from www.war-on-ice.com, and www.naturalstattrick.com
Scott Cullen can be reached at scott.cullen@bellmedia.ca