Statistically Speaking: Penguins lean on Fleury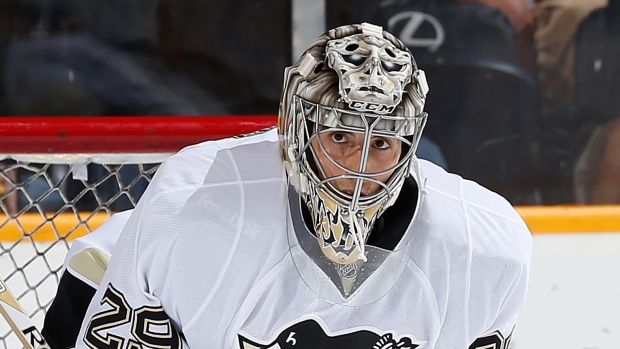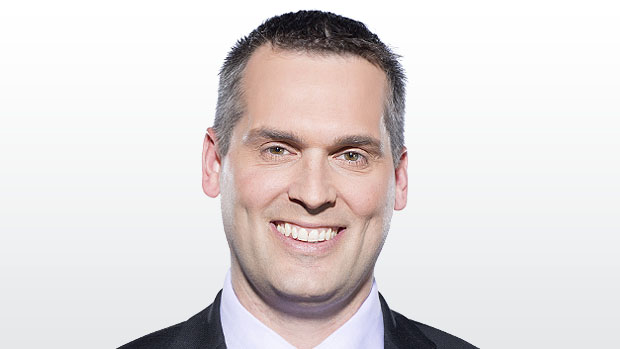 The Penguins enjoy some Flower Power; Rinne, Turris, Fantasy tips and more in Scott Cullen's Statistically Speaking.
One of the most disappointing teams early in the season, the Pittsburgh Penguins, has failed to score like the high-powered juggernaut that they were supposed to be following the off-season acquisition of Phil Kessel.
Kessel did score the winning goal in Wednesday's 3-1 win at Washington, but the star of the night was Marc-Andre Fleury, who stopped 33 of 34.
Fleury gets a bad rap in some circles, largely because of a bad run of playoff performances from 2010 through 2013, but it's important to recognize that he's been a valuable player for Pittsburgh.
Since the start of the 2010-2011 season, he ranks fifth in goaltender point shares, a reflection of a goaltender with an above-average save percentage (.917) while being one of three goaltenders to play more than 300 games in that time.
Fleury has been really good for the Penguins early this season, posting a .937 save percentage in nine starts, and that performance has kept Pittsburgh afloat while they try to sort out their offensive struggles.
HEROES
Pekka Rinne – Turned aside 20 of 21 shots in a 2-1 win at San Jose and has been on top of his game early for the Predators, posting a .934 save percentage in eight starts.
Kyle Turris - Ottawa's No. 1 centre had a goal and an assist in 5-4 shootout win over Calgary, giving him 10 points (5 G, 5 A) in nine games. Since the start of the 2013-2014 season, Turris has 132 points (55 G, 77 A) in 173 games, which ranks 26th in the league.
ZEROES
Patrick Wiercioch – The Senators defenceman, who seemed to break through last season, has struggled early, and was overrun, possession-wise (6 for, 18 against, 25.0 SAT%), against Calgary. When matched head-to-head against Flames winger David Jones, Wiercioch was locked in the defensive zone (1 for, 12 against, 7.7 SAT%).
VITAL SIGNS
T.J. Brodie – Played 25:10 in his first game of the season for the Flames at Ottawa.
Jonas Hiller - Knocked out of the Flames net after a collision with Senators winger Bobby Ryan. Hiller has struggled this year, with an .861 save percentage, so he was losing time anyway, but if he's out for any extended period, it should give Joni Ortio a chance to make some starts.
Joonas Donskoi – The rookie winger returned to the Sharks lineup for the first time in a couple of weeks, and skated alongside Joe Thornton and Joe Pavelski on San Jose's top line.
FIRSTS
Sam Bennett – The Flames rookie scored his first regular-season NHL goal (he had three in last year's playoffs) and added an assist in a 5-4 shootout loss at Ottawa.
SHORT SHIFTS
Flames RW Jiri Hudler chipped in a couple of assists at Ottawa, and has five points (1 G, 4 A) in the past four games…Flames D Dougie Hamilton scored a goal and had strong possession stats (25 for, 8 against, 75.8 SAT%) in Calgary's loss at Ottawa…Flames D Deryk Engelland had an impressive possession game too (27 for, 7 against, 79.4 SAT%)
FANTASY FOCUS
Some players getting scooped off the waiver wire in TSN leagues, yet still available in at least half of leagues:
Joel Ward – The Sharks winger has six points (5 G, 1 A) in the past six games, and is playing 16:59 per game, his highest since 2010-2011.
Michael Stone – There is lots of ice time available on the Coyotes blueline, and Stone has contributed four points (1 G, 3 A) in the past seven games, playing more than 25 minutes in the past two games.
Travis Zajac – The Devils centre has picked up the pace offensively, with five points (2 G, 3 A) in the past four games.
Much of the data included comes from www.war-on-ice.com, www.hockey-reference and www.naturalstattrick.com
Scott Cullen can be reached at scott.cullen@bellmedia.ca