Statistically Speaking: Penguins, Preds moving on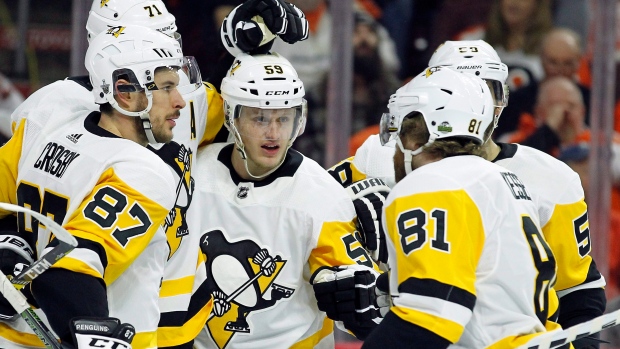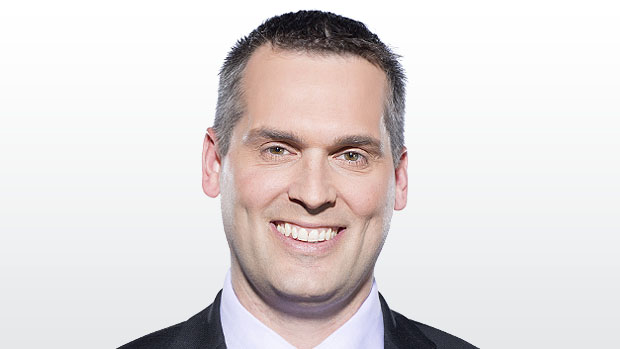 Guentzel and Couturier have memorable performances in a series-deciding game, Nashville finishes off the Avalanche and more in Scott Cullen's Statistically Speaking.
HEROES
Jake Guentzel – The sophomore Penguins winger tallied four goals and added an assist in an 8-5 Game 6 win at Philadelphia. He vaulted into the playoff scoring lead with 13 points (6 G, 7 A) in six games.
Sean Couturier – Playing with a torn MCL, the Flyers centre recorded a hat trick and added two assists in an 8-5 Game 6 loss to Pittsburgh. He finished with nine points (5 G, 4 A) in five games against the Penguins.
Nick Bonino – Nashville's third-line centre scored a goal and added two helpers in a 5-0 Game 6 win at Colorado. He had five points (2 G, 3 A) in the series.
ZEROES
Claude Giroux and Valtteri Filppula – Both veteran Flyers forwards were on the ice for four goals against in an 8-5 Game 6 loss to Pittsburgh.
Gabriel Landeskog – Colorado's captain was on the ice for four goals against in a series-deciding 5-0 Game 6 loss vs. Nashville.
Jamie Oleksiak – The Penguins defenceman had a tough game (4 for, 11 against, 26.7 CF%, 1-5 scoring chances) and was on the ice for three goals against in an 8-5 Game 6 win at Philadelphia.
Michal Neuvirth – With the Flyers' season on the line, Neuvirth allowed seven goals on 27 shots in an 8-5 Game 6 loss to Pittsburgh, leaving him with a .847 save percentage in three appearances in the first round against the Penguins.
STANLEY CUP HALF FULL/HALF EMPTY
Matt Murray – Pittsburgh's netminder allowed five goals on 26 shots in Game 6 at Philadelphia, yet somehow that was good enough to win and clinch the series for the Penguins. He finished the first round with a .911 save percentage.
VITAL SIGNS
Evgeni Malkin – Pittsburgh was fighting uphill to start Game 6 at Philadelphia because they were missing Malkin, who appeared to suffer a lower-body injury in Game 5.
Carl Hagelin – The Penguins winger was levelled by Philadelphia's Claude Giroux and forced to leave Game 6 at Philadelphia.
SHORT SHIFTS
Penguins C Sidney Crosby and Penguins RW Patric Hornqvist both put up a goal and two assists in an 8-5 Game 6 win at Philadelphia. Crosby is up to 13 points (6 G, 7 A), tied with Guentzel for the playoff scoring lead and Hornqvist has six points (2 G, 4 A) in four games…Penguins D Kris Letang contributed three assists, giving him seven points (1 G, 6 A) in the series…Penguins RW Phil Kessel added a couple of helpers, giving him five points (1 G, 4 A) in the past four games…Predators C Colton Sissons had a pair of assists in a 5-0 Game 6 win at Colorado. He finished with seven points (3 G, 4 A) in the series.
FLYING AWAY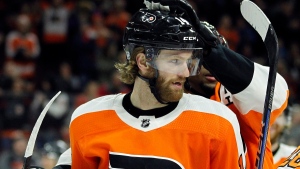 It seems one of the oldest running stories in hockey is that the Philadelphia Flyers don't have a goaltender that they can trust, and the series against Pittsburgh added yet another chapter as the trio of Brian Elliott, Michal Neuvirth, and Petr Mrazek combined for a .852 save percentage, which is quite obviously not remotely adequate.
Aside from Ivan Provorov, the Flyers defence was mostly overmatched. They might have fared better by playing rookie Travis Sanheim more on the blueline, but that wouldn't have suddenly made Philadelphia's defence capable of keeping up with Pittsburgh's vaunted forwards.
Sean Couturier was sensational for the Flyers, leading the team with nine points, but he was the only Flyer with more than three points in the series. If they were going to have a chance in the series, particularly given the state of their goaltending, the Flyers needed more from the likes of Claude Giroux, Jakub Voracek, Wayne Simmonds and Travis Konecny. Giroux was outscored 14-4 at evens in the series, and defenceman Shayne Gostisbehere was outscored 11-3 at evens.
All in all, it comes as no surprise that the Flyers are out in the first round, and they have some young talent on hand that should help the team improve moving forward, but the summer ought to bring some serious decisions on the blueline and in goal.
AVS BURIED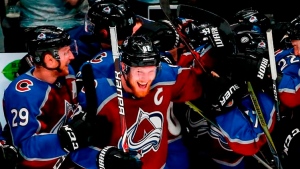 After recording just 48 points in 2016-2017, the Colorado Avalanche made a quantum leap forward this season to make the playoffs, but they were also massive underdogs against the Nashville Predators, so losing the series in six games was an entirely respectable showing.
They were already missing starting goaltender Semyon Varlamov going into the postseason, so Jonathan Bernier started the first four games against Nashville, but then he got hurt too, so Andrew Hammond was summoned from the minors to start the last couple of games.
Defensively, the Avalanche could be better. They were missing Erik Johnson and rookie puck-mover Samuel Girard missed half of the series with an injury. At the same time, they dressed Duncan Siemens for five games and he was stomped (23.4 CF%, 25.0 SCF%) while getting outscored 4-0.
As they had all season, Colorado's top line of Gabriel Landeskog, Nathan MacKinnon, and Mikko Rantanen led the attack, but they received contributions throughout the lineup. It was a team effort to push this series to six.
The Avalanche can reasonably expect that some of their young players will improve next season, but they have to be better if they are going to be a playoff team again, and that might require a savvy addition or two in the offseason.
Many of the advanced stats used here come from Natural Stat Trick, Corsica, Hockey Viz, and Hockey Reference.
Scott Cullen can be reached at scott.cullen@bellmedia.ca