Statistically Speaking: Players that need more ice time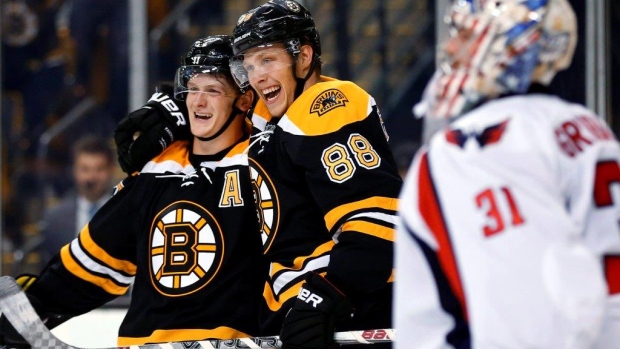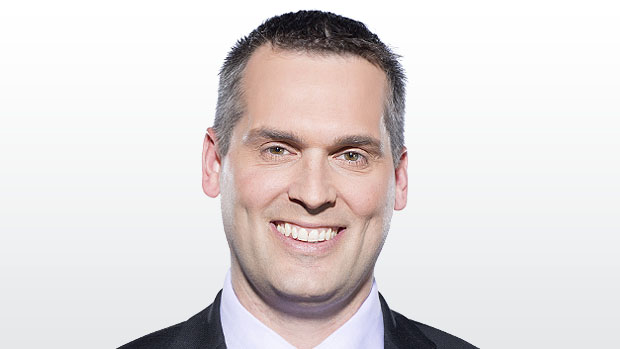 For the most part, NHL coaches do a good job allocating ice time. They generally put players in the right role to be most effective.
Scott Cullen examines some players that could be worthy of bigger roles, Statistically Speaking.
However, sometimes there are circumstances or decisions that lead to players not being utilized in the best possible manner. With the NHL trade deadline approaching, some of these players might be able to squeeze out bigger roles in the future, particularly if trades shake up the roster.
Consider these some respectful suggestions; that these players have been productive enough to warrant more ice time, either with their current club or on a new team.
David Pastrnak – The 19-year-old second-year Bruins winger missed a bunch of time with a broken foot, then went to the World Junior Hockey Championship, but since returning to the Boston lineup, he has five points (3 G, 2 A) in eight games. In 64 games since the start of last season, Pastrnak is hovering in elite company in points per minute, so maybe consider giving him more than 13 minutes a night?
Brad Boyes – The 33-year-old winger was in Maple Leafs camp on a player tryout – which seemed odd given his production (109 points in 204 games) over the previous three seasons – and he's been mostly a spare part on a bad Maple Leafs team this season, despite being the team's most efficient scorer and best possession forward. He's on a cheap one-year deal, so he could be a useful addition for a contender, and is capable of handling a bigger role than he's received with Toronto.
Shane Prince – Though the 23-year-old rookie winger has mustered just two goals in 35 games for the Senators, he's been the team's best possession forward and is behind only Mike Hoffman and Bobby Ryan in points-per-60, yet there are 12 Senators forwards averaging more than the 10:25 per game that Prince sees at even strength.
Kerby Rychel – The 21-year-old rookie, a first-round pick in 2013, has played sporadically and while he's reaped the rewards of an inflated on-ice shooting percentage, the end result has been the best points-per-60 rate in the league. Considering the Blue Jackets' season has been stuck in lottery territory from the start, they might as well see what Rychel can do in a legitimate top-nine role.
Joseph Blandisi – An undrafted free agent who was signed with New Jersey during his overage OHL season with the Barrie Colts. Getting signed in those circumstances is unusual enough, let alone being NHL ready the next season and Blandisi has been taking advantage of the opportunities presented by the Devils' shallow forward lineup. He had no points in three games during his first call-up, but has six points (1 G, 5 A) in eight games since his most recent promotion and, skating with Travis Zajac and Kyle Palmieri, has played more than 15 minutes in three of the past four games.
Jake Virtanen – The sixth pick in the 2014 Draft, Virtanen has a modest five points (2 G, 3 A) in 26 games for the Canucks and struggled for Team Canada at the World Junior Hockey Championship. However, he's put up solid possession stats and can generate shots. While the Canucks remain the playoff hunt, it's understandable that they wouldn't necessarily increase Virtanen's ice time, but if they fall off the pace, then maybe the 19-year-old could see more action later in the season.
Viktor Arvidsson – The 22-year-old winger has managed five points (3 G, 2 A) in 30 career games with the Predators, and has spent time in the AHL, where he had 18 points (8 G, 10 A) in 17 games this season. The undersized winger may not be in Nashville's plans as they push for a playoff spot, but maybe he could be a trade chip. While the point production has been slow to come, Arvidsson has been able to generate shot attempts, which could be worth a longer look in a scoring role.
Eric Gelinas – It's been difficult for the 24-year-old defenceman to earn a regular spot on the New Jersey blueline, despite posting favourable possession numbers. He also has a bomb from the point on the power play, so if Gelinas isn't a fit in New Jersey, then maybe he can be used to bring in scoring help for the Devils.
Mark Pysyk – The 24-year-old Sabres blueliner doesn't provide any offence – one point in 24 games this season – but the puck is moving the right way when he's on the ice, and that shouldn't be taken for granted on a Buffalo team that ranks 28th in score-adjusted possession.
Colin Miller – Acquired as part of the Milan Lucic trade last summer, the 23-year-old rookie can really fire the puck and skates well, so he's been productive, recording 15 points (3 G, 12 A) and solid possession stats, in 36 games, but he's struggled to secure consistent playing time with the Bruins.
Mark Barberio – The 25-year-old Montreal native started the year with St. John's, in the AHL, and put up 20 points (2 G, 18 A) in 26 games before getting called up to the Canadiens. He's been very effective in 13 games, with positive goal differentials in the midst of the Habs' recent collapse. If Montreal considers shaking up their blueline, they could do so with an eye towards a more regular role for Barberio.
Derek Forbort – The 15th pick in the 2010 Draft, Forbort finally reached the NHL this season, but was used sparingly in Los Angeles, playing just over 11 minutes per game in the 14 games that he did dress. The 23-year-old might not amount to much offensively – he may not even be an NHL regular – but it's worth finding out if the guy who has been on the ice for 62% of shot attempts could sustain some of that success with more regular playing time.
Dylan McIlrath – A first-round pick in 2010, McIlrath hasn't been able to earn a regular spot on the Rangers' blueline, but he's held his own in the 20 games that he's dressed to play in a third-pair role. He's not going to wow offensively, but he's been able to generate shots and keep play moving in the right direction.
Oscar Lindberg – The Rangers rookie has scored one goal in his past 19 games, but Rick Nash is the only forward on the team scoring more efficiently at even strength.
Zach Redmond – A 27-year-old journeyman who hasn't been able to hold a regular spot on the Avalanche blueline, Redmond can move the puck and has the best relative possession numbers among defencemen on the league's worst possession team.
Scott Cullen can be reached at scott.cullen@bellmedia.ca