Statistically Speaking: Position-by-position fantasy hockey rankings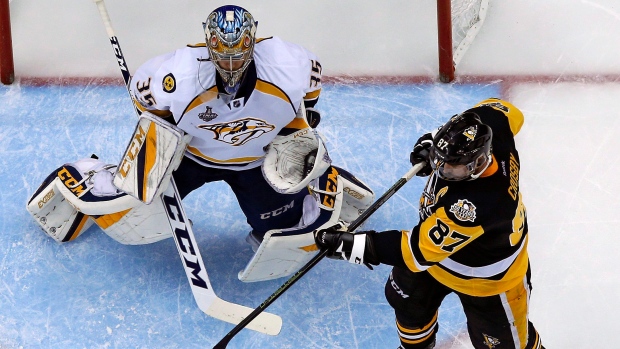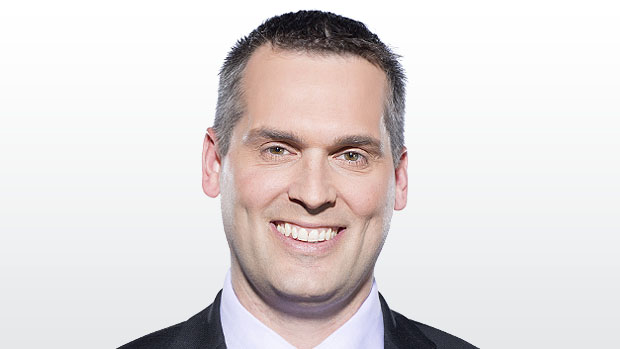 There is one player above all the rest when it comes to fantasy hockey rankings. That's right, Pekka Rinne.
Okay, a little joke to get things going. Rinne is my top-ranked goaltender. He's in his mid-30s and has had some ups and downs in his career, but he's coming off his first Vezina trophy and, more importantly for fantasy owners, he's a durable starter on a very strong team. That means lots of games played – he's started 250 games over the past four years – and, potentially, lots of wins to go along with a better-than-average goals against average and save percentage.
But, as much as it can make or break the outcome of your fantasy season, goaltending is a fickle business, so there is no need to invest early picks – the cornerstone picks for your season – on a goaltender. Even top ones like Rinne, Andrei Vasilevskiy or Connor Hellebuyck aren't sure things in the same way that top skaters tend to be, so risk starts appearing very early at goaltender, but it's possible that's just my perception.
The safer play is to take the best player. Using this novel approach, you quickly land on Connor McDavid, who is both the best player and the one with the highest ceiling. Other top centres behind McDavid include Sidney Crosby, Auston Matthews, Tyler Seguin, and Nathan MacKinnon. The position is deep, too.
In general, if players are of similar value, I'll drift towards selecting wingers first, because the depth at those positions is typically not as strong.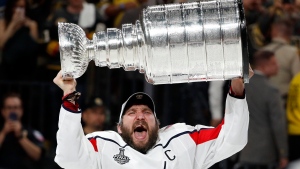 On left wing, Alex Ovechkin remains an elite performer. Even if he's not automatic for 50 goals – he finished with just 49 last season! – Ovechkin is the game's top goal-scoring threat and sets himself apart for fantasy owners with outstanding hit and shots totals. Being ultra-durable doesn't hurt his value either. After Ovechkin, Jamie Benn, Taylor Hall, Brad Marchand, Claude Giroux, and Artemi Panarin offer more high-end skill.
The top right winger on the list is Tampa Bay's Nikita Kucherov, a premier scorer on one of the league's top teams. Sam goes for Blake Wheeler and Patrick Laine in Winnipeg. There's Patrick Kane, too, but he's there based on his rare scoring track record more than the likelihood of the Blackhawks elevating his performance.
On the blueline, shot launcher Brent Burns is still the most productive option, but Victor Hedman, Drew Doughty, Erik Karlsson and Roman Josi are close by on the top tier. If Karlsson finds himself playing somewhere other than Ottawa, that could quickly push him into Burns' territory. In terms of urgency at the position, it's nice to get one of the top dozen or so as a building block but, over the course of a full season, there isn't necessarily a major difference between a high-end offensive defenceman who might score 55 points and a decent puck-mover who can get 40-45. As always, be aware of what's left on the board when it's your turn to pick.
Here are my 2018-2019 position-by-position Fantasy Rankings.
CENTRE
| RANK | PLAYER | TEAM | POS | GP | G | A | PTS | PLUSMINUS | PPP | PIM | HITS | BLOCKS | SOG |
| --- | --- | --- | --- | --- | --- | --- | --- | --- | --- | --- | --- | --- | --- |
| 1 | Connor McDavid | Edmonton | C | 80 | 39 | 69 | 108 | 22 | 24 | 28 | 31 | 38 | 263 |
| 2 | Sidney Crosby | Pittsburgh | C | 80 | 35 | 59 | 94 | 9 | 29 | 40 | 80 | 33 | 250 |
| 3 | Auston Matthews | Toronto | C | 76 | 43 | 34 | 77 | 14 | 23 | 16 | 23 | 72 | 283 |
| 4 | Tyler Seguin | Dallas | C | 79 | 36 | 42 | 78 | 3 | 26 | 32 | 72 | 35 | 313 |
| 5 | Nathan MacKinnon | Colorado | C | 76 | 35 | 53 | 88 | 2 | 28 | 36 | 44 | 32 | 266 |
| 6 | Evgeni Malkin | Pittsburgh | C | 69 | 34 | 49 | 83 | 12 | 30 | 79 | 41 | 27 | 208 |
| 7 | Evgeny Kuznetsov | Washington | C | 81 | 26 | 58 | 84 | 13 | 26 | 46 | 61 | 39 | 195 |
| 8 | Anze Kopitar | Los Angeles | C | 80 | 27 | 48 | 75 | 16 | 22 | 20 | 64 | 63 | 182 |
| 9 | John Tavares | Toronto | C | 80 | 33 | 42 | 75 | 3 | 24 | 32 | 38 | 29 | 256 |
| 10 | Patrice Bergeron | Boston | C | 72 | 28 | 34 | 62 | 16 | 21 | 32 | 57 | 47 | 258 |
| 11 | Steven Stamkos | Tampa Bay | C | 73 | 28 | 45 | 73 | 10 | 26 | 54 | 69 | 30 | 193 |
| 12 | Mark Scheifele | Winnipeg | C | 74 | 32 | 41 | 73 | 14 | 19 | 33 | 59 | 36 | 176 |
| 13 | Aleksander Barkov | Florida | C | 72 | 27 | 43 | 70 | 12 | 17 | 12 | 38 | 53 | 211 |
| 14 | Vincent Trocheck | Florida | C | 81 | 28 | 39 | 67 | -3 | 21 | 50 | 152 | 53 | 251 |
| 15 | Nicklas Backstrom | Washington | C | 79 | 21 | 54 | 75 | 11 | 29 | 42 | 43 | 47 | 155 |
| 16 | Ryan Getzlaf | Anaheim | C | 69 | 15 | 53 | 68 | 16 | 18 | 47 | 100 | 66 | 144 |
| 17 | Jack Eichel | Buffalo | C | 75 | 28 | 42 | 70 | -9 | 24 | 30 | 48 | 37 | 275 |
| 18 | Brayden Schenn | St. Louis | C | 81 | 27 | 37 | 64 | 1 | 22 | 46 | 171 | 36 | 194 |
| 19 | Pierre-Luc Dubois | Columbus | C | 80 | 24 | 36 | 60 | 6 | 17 | 59 | 131 | 42 | 192 |
| 20 | Eric Staal | Minnesota | C | 81 | 28 | 33 | 61 | 7 | 17 | 38 | 50 | 43 | 223 |
| 21 | Mathew Barzal | N.Y. Islanders | C | 80 | 21 | 57 | 78 | -2 | 26 | 34 | 21 | 30 | 162 |
| 22 | Brayden Point | Tampa Bay | C | 78 | 27 | 33 | 60 | 11 | 14 | 20 | 36 | 48 | 205 |
| 23 | Sean Couturier | Philadelphia | C | 73 | 23 | 35 | 58 | 17 | 11 | 32 | 58 | 40 | 183 |
| 24 | William Karlsson | Vegas | C | 81 | 27 | 29 | 56 | 15 | 10 | 10 | 48 | 46 | 184 |
| 25 | Sean Monahan | Calgary | C | 77 | 29 | 33 | 62 | 1 | 19 | 22 | 35 | 22 | 200 |
| 26 | Jeff Carter | Los Angeles | C | 72 | 27 | 27 | 54 | 9 | 12 | 16 | 75 | 31 | 251 |
| 27 | Leon Draisaitl | Edmonton | C | 78 | 26 | 43 | 69 | -2 | 16 | 26 | 40 | 26 | 175 |
| 28 | Elias Pettersson | Vancouver | C | 78 | 25 | 34 | 59 | 5 | 13 | 22 | 30 | 30 | 220 |
| 29 | Nazem Kadri | Toronto | C | 80 | 26 | 28 | 54 | -5 | 17 | 63 | 115 | 32 | 229 |
| 30 | Ryan O'Reilly | St. Louis | C | 76 | 22 | 42 | 64 | -5 | 23 | 6 | 30 | 46 | 202 |
| 31 | Jonathan Toews | Chicago | C | 75 | 23 | 36 | 59 | 6 | 13 | 48 | 47 | 29 | 200 |
| 32 | Logan Couture | San Jose | C | 72 | 27 | 28 | 55 | 2 | 18 | 16 | 39 | 64 | 185 |
| 33 | Nico Hischier | New Jersey | C | 80 | 23 | 32 | 55 | 6 | 11 | 28 | 62 | 43 | 198 |
| 34 | Ryan Johansen | Nashville | C | 80 | 15 | 43 | 58 | 8 | 19 | 69 | 92 | 32 | 149 |
| 35 | Dylan Larkin | Detroit | C | 81 | 22 | 38 | 60 | -8 | 13 | 53 | 79 | 37 | 240 |
| 36 | Mika Zibanejad | N.Y. Rangers | C | 77 | 25 | 27 | 52 | -9 | 17 | 20 | 92 | 57 | 212 |
| 37 | Derek Stepan | Arizona | C | 79 | 17 | 37 | 54 | 2 | 17 | 22 | 42 | 48 | 205 |
| 38 | Kyle Turris | Nashville | C | 77 | 21 | 33 | 54 | 8 | 18 | 34 | 20 | 45 | 158 |
| 39 | Matt Duchene | Ottawa | C | 79 | 27 | 31 | 58 | -15 | 15 | 20 | 54 | 46 | 196 |
| 40 | Jordan Staal | Carolina | C | 79 | 19 | 28 | 47 | -1 | 11 | 30 | 167 | 31 | 158 |
| 41 | Mikko Koivu | Minnesota | C | 81 | 16 | 34 | 50 | 8 | 17 | 40 | 42 | 55 | 151 |
| 42 | Adam Henrique | Anaheim | C | 81 | 25 | 23 | 48 | 3 | 12 | 26 | 69 | 62 | 148 |
| 43 | Tomas Hertl | San Jose | C | 75 | 21 | 23 | 44 | 2 | 8 | 34 | 91 | 67 | 182 |
| 44 | Derick Brassard | Pittsburgh | C | 76 | 19 | 25 | 44 | 6 | 9 | 28 | 91 | 23 | 180 |
| 45 | Alex Galchenyuk | Arizona | C | 77 | 23 | 31 | 54 | -13 | 20 | 22 | 43 | 38 | 195 |
| 46 | Mikael Backlund | Calgary | C | 82 | 18 | 31 | 49 | -5 | 12 | 56 | 58 | 43 | 195 |
| 47 | Paul Stastny | Vegas | C | 74 | 15 | 34 | 49 | 2 | 20 | 26 | 43 | 38 | 134 |
| 48 | Joe Thornton | San Jose | C | 70 | 14 | 41 | 55 | 4 | 21 | 44 | 41 | 24 | 88 |
| 49 | Jonathan Drouin | Montreal | C | 78 | 16 | 37 | 53 | -11 | 21 | 32 | 67 | 23 | 164 |
| 50 | David Krejci | Boston | C | 71 | 18 | 30 | 48 | 3 | 14 | 22 | 34 | 43 | 129 |
| 51 | Jean-Gabriel Pageau | Ottawa | C | 80 | 15 | 20 | 35 | 1 | 2 | 32 | 156 | 75 | 159 |
| 52 | Kevin Hayes | N.Y. Rangers | C | 77 | 20 | 23 | 43 | 4 | 7 | 22 | 48 | 33 | 164 |
| 53 | Bo Horvat | Vancouver | C | 75 | 21 | 26 | 47 | -9 | 12 | 18 | 55 | 41 | 171 |
| 54 | Henrik Borgstrom | Florida | C | 75 | 20 | 26 | 46 | 3 | 8 | 26 | 30 | 30 | 115 |
| 55 | Ryan Kesler | Anaheim | C | 63 | 14 | 19 | 33 | 1 | 10 | 63 | 126 | 61 | 127 |
| 56 | Radek Faksa | Dallas | C | 80 | 15 | 18 | 33 | 8 | 2 | 52 | 101 | 59 | 125 |
| 57 | Alexander Wennberg | Columbus | C | 70 | 10 | 31 | 41 | 10 | 10 | 12 | 37 | 48 | 89 |
| 58 | Adrian Kempe | Los Angeles | C | 78 | 15 | 21 | 36 | 6 | 5 | 36 | 94 | 20 | 123 |
| 59 | Bryan Little | Winnipeg | C | 70 | 18 | 26 | 44 | -4 | 12 | 22 | 46 | 28 | 126 |
| 60 | Jack Roslovic | Winnipeg | C | 77 | 15 | 25 | 40 | 4 | 6 | 6 | 58 | 29 | 124 |
| 61 | Nolan Patrick | Philadelphia | C | 75 | 16 | 21 | 37 | 2 | 9 | 34 | 50 | 23 | 155 |
| 62 | Casey Mittelstadt | Buffalo | C | 77 | 11 | 31 | 42 | 3 | 8 | 24 | 28 | 28 | 125 |
| 63 | Brock Nelson | N.Y. Islanders | C | 81 | 20 | 16 | 36 | -4 | 7 | 38 | 54 | 53 | 159 |
| 64 | Victor Rask | Carolina | C | 76 | 16 | 23 | 39 | -4 | 12 | 16 | 50 | 31 | 150 |
| 65 | Martin Necas | Carolina | C | 78 | 17 | 23 | 40 | -5 | 8 | 20 | 30 | 20 | 152 |
| 66 | Tyler Bozak | St. Louis | C | 74 | 14 | 28 | 42 | -1 | 10 | 26 | 41 | 26 | 133 |
| 67 | Artem Anisimov | Chicago | C | 71 | 21 | 19 | 40 | -4 | 10 | 22 | 25 | 37 | 132 |
| 68 | Phillip Danault | Montreal | C | 77 | 12 | 25 | 37 | 2 | 2 | 38 | 74 | 50 | 126 |
| 69 | Christian Dvorak | Arizona | C | 78 | 16 | 21 | 37 | -6 | 6 | 24 | 85 | 54 | 124 |
| 70 | Frans Nielsen | Detroit | C | 79 | 16 | 22 | 38 | -9 | 9 | 16 | 57 | 58 | 148 |
| 72 | Gabe Vilardi | Los Angeles | C | 70 | 13 | 25 | 38 | 5 | 4 | 20 | 40 | 25 | 125 |
| 73 | Andreas Athanasiou | Detroit | C | 74 | 21 | 17 | 38 | -8 | 4 | 26 | 33 | 31 | 175 |
| 74 | Adam Lowry | Winnipeg | C | 67 | 10 | 14 | 24 | 3 | 4 | 33 | 179 | 44 | 93 |
| 75 | Robert Thomas | St. Louis | C | 75 | 11 | 24 | 35 | 4 | 4 | 28 | 40 | 30 | 120 |
| 76 | Dylan Strome | Arizona | C | 77 | 14 | 22 | 36 | -2 | 8 | 32 | 30 | 42 | 119 |
| 77 | Joel Eriksson Ek | Minnesota | C | 76 | 9 | 15 | 24 | 3 | 0 | 26 | 152 | 52 | 135 |
| 78 | Lars Eller | Washington | C | 80 | 15 | 17 | 32 | -3 | 3 | 36 | 81 | 51 | 147 |
| 79 | Anthony Cirelli | Tampa Bay | C | 77 | 15 | 20 | 35 | 3 | 2 | 26 | 74 | 26 | 113 |
| 80 | Patrik Berglund | Buffalo | C | 66 | 16 | 14 | 30 | -4 | 6 | 30 | 118 | 36 | 115 |
LEFT WING
| RANK | PLAYER | TEAM | POS | GP | G | A | PTS | PLUSMINUS | PPP | PIM | HITS | BLOCKS | SOG |
| --- | --- | --- | --- | --- | --- | --- | --- | --- | --- | --- | --- | --- | --- |
| 1 | Alexander Ovechkin | Washington | LW | 81 | 46 | 34 | 80 | 8 | 28 | 42 | 179 | 27 | 356 |
| 2 | Jamie Benn | Dallas | LW | 80 | 36 | 46 | 82 | 7 | 25 | 61 | 132 | 57 | 233 |
| 3 | Taylor Hall | New Jersey | LW | 77 | 33 | 45 | 78 | 4 | 26 | 38 | 71 | 42 | 270 |
| 4 | Brad Marchand | Boston | LW | 73 | 34 | 41 | 75 | 17 | 23 | 75 | 48 | 30 | 210 |
| 5 | Claude Giroux | Philadelphia | LW | 81 | 26 | 56 | 82 | 8 | 32 | 34 | 53 | 28 | 207 |
| 6 | Artemi Panarin | Columbus | LW | 81 | 30 | 50 | 80 | 13 | 22 | 26 | 25 | 17 | 214 |
| 7 | Rickard Rakell | Anaheim | LW | 74 | 35 | 31 | 66 | 8 | 17 | 18 | 124 | 34 | 227 |
| 8 | Filip Forsberg | Nashville | LW | 75 | 29 | 35 | 64 | 12 | 18 | 38 | 96 | 35 | 210 |
| 9 | Johnny Gaudreau | Calgary | LW | 78 | 25 | 56 | 81 | 1 | 21 | 18 | 17 | 15 | 213 |
| 10 | Jonathan Marchessault | Vegas | LW | 76 | 27 | 35 | 62 | 4 | 18 | 38 | 105 | 22 | 237 |
| 11 | Nikolaj Ehlers | Winnipeg | LW | 82 | 28 | 37 | 65 | 7 | 12 | 32 | 42 | 28 | 224 |
| 12 | Sebastian Aho | Carolina | LW | 80 | 28 | 37 | 65 | 2 | 19 | 26 | 58 | 16 | 207 |
| 13 | Clayton Keller | Arizona | LW | 80 | 25 | 49 | 74 | -6 | 21 | 26 | 9 | 31 | 230 |
| 14 | James van Riemsdyk | Philadelphia | LW | 80 | 32 | 25 | 57 | 2 | 19 | 28 | 62 | 22 | 248 |
| 15 | Jonathan Huberdeau | Florida | LW | 77 | 24 | 41 | 65 | 7 | 16 | 34 | 41 | 36 | 188 |
| 16 | Max Pacioretty | Vegas | LW | 73 | 27 | 29 | 56 | -5 | 16 | 34 | 101 | 32 | 249 |
| 17 | Jason Zucker | Minnesota | LW | 78 | 27 | 26 | 53 | 13 | 11 | 36 | 84 | 45 | 209 |
| 18 | Evander Kane | San Jose | LW | 73 | 27 | 26 | 53 | -6 | 9 | 92 | 150 | 30 | 287 |
| 19 | Ryan Nugent-Hopkins | Edmonton | LW | 72 | 26 | 30 | 56 | 11 | 11 | 24 | 48 | 41 | 197 |
| 20 | Gabriel Landeskog | Colorado | LW | 76 | 23 | 32 | 55 | 1 | 15 | 53 | 146 | 52 | 176 |
| 21 | Jake Guentzel | Pittsburgh | LW | 80 | 25 | 31 | 56 | 2 | 10 | 36 | 142 | 43 | 168 |
| 22 | Anders Lee | N.Y. Islanders | LW | 81 | 34 | 21 | 55 | -9 | 19 | 51 | 144 | 38 | 209 |
| 23 | Jaden Schwartz | St. Louis | LW | 67 | 22 | 33 | 55 | 15 | 11 | 22 | 57 | 37 | 155 |
| 24 | Matthew Tkachuk | Calgary | LW | 74 | 21 | 34 | 55 | 8 | 17 | 93 | 81 | 21 | 189 |
| 25 | J.T. Miller | Tampa Bay | LW | 82 | 21 | 34 | 55 | 5 | 12 | 38 | 131 | 39 | 138 |
| 26 | Jeff Skinner | Buffalo | LW | 81 | 29 | 27 | 56 | -9 | 12 | 36 | 33 | 24 | 290 |
| 27 | Ilya Kovalchuk | Los Angeles | LW | 75 | 26 | 35 | 61 | -8 | 23 | 30 | 23 | 15 | 219 |
| 28 | Mike Hoffman | Florida | LW | 79 | 24 | 31 | 55 | -6 | 20 | 34 | 32 | 29 | 245 |
| 29 | Chris Kreider | N.Y. Rangers | LW | 75 | 22 | 24 | 46 | 3 | 12 | 56 | 142 | 31 | 170 |
| 30 | Jake DeBrusk | Boston | LW | 75 | 19 | 28 | 47 | 11 | 11 | 22 | 82 | 31 | 169 |
| 31 | Boone Jenner | Columbus | LW | 78 | 18 | 18 | 36 | 0 | 5 | 52 | 209 | 79 | 203 |
| 32 | Kyle Connor | Winnipeg | LW | 77 | 26 | 27 | 53 | 2 | 10 | 18 | 18 | 29 | 184 |
| 33 | Kevin Fiala | Nashville | LW | 77 | 20 | 25 | 45 | 11 | 8 | 26 | 47 | 25 | 187 |
| 34 | Milan Lucic | Edmonton | LW | 81 | 16 | 27 | 43 | -1 | 12 | 73 | 238 | 23 | 148 |
| 35 | Ondrej Palat | Tampa Bay | LW | 68 | 14 | 28 | 42 | 12 | 11 | 20 | 113 | 55 | 136 |
| 36 | Patrick Marleau | Toronto | LW | 82 | 26 | 20 | 46 | -4 | 14 | 18 | 79 | 30 | 203 |
| 37 | Tanner Pearson | Los Angeles | LW | 81 | 17 | 23 | 40 | 9 | 5 | 22 | 115 | 35 | 171 |
| 38 | Nick Foligno | Columbus | LW | 74 | 17 | 23 | 40 | -4 | 10 | 52 | 168 | 54 | 152 |
| 39 | Brandon Saad | Chicago | LW | 81 | 23 | 22 | 45 | 2 | 4 | 12 | 32 | 29 | 229 |
| 40 | Zach Parise | Minnesota | LW | 67 | 22 | 20 | 42 | -1 | 10 | 26 | 48 | 55 | 197 |
| 41 | Alex Killorn | Tampa Bay | LW | 81 | 16 | 25 | 41 | 10 | 8 | 50 | 85 | 24 | 161 |
| 42 | Ryan Donato | Boston | LW | 77 | 26 | 20 | 46 | 7 | 10 | 14 | 39 | 20 | 156 |
| 43 | Eeli Tolvanen | Nashville | LW | 77 | 23 | 21 | 44 | 7 | 6 | 22 | 60 | 25 | 150 |
| 44 | Nick Ritchie | Anaheim | LW | 77 | 12 | 18 | 30 | 3 | 3 | 71 | 243 | 27 | 140 |
| 45 | Conor Sheary | Buffalo | LW | 74 | 22 | 21 | 43 | 5 | 7 | 18 | 34 | 28 | 161 |
| 46 | Vladislav Namestnikov | N.Y. Rangers | LW | 79 | 17 | 23 | 40 | 6 | 10 | 42 | 71 | 38 | 133 |
| 47 | Zach Hyman | Toronto | LW | 82 | 13 | 22 | 35 | 9 | 0 | 34 | 113 | 49 | 152 |
| 48 | Alexander Steen | St. Louis | LW | 74 | 15 | 31 | 46 | -5 | 15 | 34 | 46 | 52 | 149 |
| 49 | Charles Hudon | Montreal | LW | 74 | 14 | 24 | 38 | -6 | 7 | 38 | 139 | 37 | 178 |
| 50 | Thomas Vanek | Detroit | LW | 76 | 20 | 29 | 49 | -5 | 14 | 28 | 30 | 14 | 154 |
| 51 | Micheal Ferland | Carolina | LW | 75 | 17 | 17 | 34 | -2 | 4 | 37 | 185 | 28 | 136 |
| 52 | Erik Haula | Vegas | LW | 75 | 19 | 20 | 39 | -2 | 9 | 34 | 71 | 47 | 155 |
| 53 | Mathieu Perreault | Winnipeg | LW | 69 | 14 | 27 | 41 | -4 | 14 | 36 | 105 | 27 | 136 |
| 54 | Anthony Beauvillier | N.Y. Islanders | LW | 75 | 18 | 18 | 36 | 2 | 5 | 14 | 94 | 33 | 139 |
| 55 | Valentin Zykov | Carolina | LW | 75 | 21 | 18 | 39 | 6 | 7 | 16 | 24 | 11 | 142 |
| 56 | Patrick Maroon | St. Louis | LW | 75 | 15 | 16 | 31 | 3 | 6 | 83 | 160 | 16 | 141 |
| 57 | Andrew Cogliano | Anaheim | LW | 82 | 12 | 23 | 35 | 9 | 0 | 34 | 90 | 29 | 165 |
| 58 | Tomas Tatar | Montreal | LW | 82 | 20 | 17 | 37 | -6 | 12 | 30 | 71 | 24 | 161 |
| 59 | Max Domi | Montreal | LW | 76 | 13 | 32 | 45 | -6 | 11 | 65 | 40 | 25 | 141 |
| 60 | Andre Burakovsky | Washington | LW | 70 | 15 | 21 | 36 | 6 | 4 | 24 | 45 | 31 | 123 |
| 61 | Ryan Spooner | N.Y. Rangers | LW | 69 | 13 | 30 | 43 | -2 | 12 | 14 | 52 | 17 | 131 |
| 62 | Carl Hagelin | Pittsburgh | LW | 76 | 10 | 21 | 31 | 8 | 0 | 26 | 94 | 32 | 161 |
| 63 | Brendan Perlini | Arizona | LW | 78 | 19 | 13 | 32 | -4 | 10 | 32 | 80 | 32 | 141 |
| 64 | Chris Kunitz | Chicago | LW | 79 | 12 | 18 | 30 | 6 | 3 | 35 | 172 | 28 | 104 |
| 65 | Leo Komarov | N.Y. Islanders | LW | 74 | 12 | 15 | 27 | -3 | 5 | 34 | 238 | 43 | 118 |
| 66 | Marcus Johansson | New Jersey | LW | 68 | 16 | 25 | 41 | -2 | 12 | 20 | 25 | 21 | 108 |
| 67 | Andrew Ladd | N.Y. Islanders | LW | 76 | 17 | 15 | 32 | -2 | 5 | 32 | 99 | 42 | 137 |
| 68 | Justin Abdelkader | Detroit | LW | 74 | 13 | 20 | 33 | -12 | 9 | 82 | 175 | 38 | 119 |
| 69 | Ryan Dzingel | Ottawa | LW | 80 | 19 | 19 | 38 | -5 | 6 | 32 | 66 | 20 | 130 |
| 70 | Artturi Lehkonen | Montreal | LW | 75 | 17 | 15 | 32 | -6 | 5 | 14 | 77 | 26 | 171 |
| 71 | Andreas Johnsson | Toronto | LW | 75 | 18 | 16 | 34 | -4 | 5 | 38 | 40 | 35 | 152 |
| 72 | Jakub Vrana | Washington | LW | 75 | 15 | 17 | 32 | 3 | 7 | 12 | 32 | 19 | 143 |
| 73 | Marcus Foligno | Minnesota | LW | 77 | 10 | 13 | 23 | 2 | 1 | 74 | 211 | 47 | 84 |
| 74 | Blake Coleman | New Jersey | LW | 72 | 10 | 10 | 20 | 0 | 0 | 54 | 200 | 50 | 123 |
| 75 | Brock McGinn | Carolina | LW | 79 | 15 | 17 | 32 | -11 | 2 | 22 | 147 | 26 | 145 |
| 76 | Tyler Bertuzzi | Detroit | LW | 77 | 10 | 23 | 33 | -3 | 2 | 57 | 95 | 55 | 125 |
| 77 | Jordan Greenway | Minnesota | LW | 75 | 8 | 18 | 26 | 14 | 0 | 52 | 98 | 28 | 49 |
| 78 | Sven Baertschi | Vancouver | LW | 67 | 16 | 16 | 32 | -4 | 7 | 18 | 33 | 34 | 107 |
| 79 | Frank Vatrano | Florida | LW | 68 | 14 | 11 | 25 | -2 | 3 | 36 | 96 | 32 | 171 |
| 80 | Paul Byron | Montreal | LW | 69 | 15 | 12 | 27 | 4 | 3 | 18 | 106 | 37 | 83 |
RIGHT WING
| RANK | PLAYER | TEAM | POS | GP | G | A | PTS | PLUSMINUS | PPP | PIM | HITS | BLOCKS | SOG |
| --- | --- | --- | --- | --- | --- | --- | --- | --- | --- | --- | --- | --- | --- |
| 1 | Nikita Kucherov | Tampa Bay | RW | 78 | 39 | 53 | 92 | 10 | 33 | 38 | 38 | 20 | 254 |
| 2 | Patrick Kane | Chicago | RW | 82 | 35 | 55 | 90 | -3 | 27 | 30 | 25 | 16 | 287 |
| 3 | Blake Wheeler | Winnipeg | RW | 81 | 24 | 55 | 79 | 7 | 29 | 50 | 95 | 60 | 252 |
| 4 | Patrik Laine | Winnipeg | RW | 78 | 43 | 28 | 71 | 7 | 24 | 24 | 81 | 40 | 236 |
| 5 | Vladimir Tarasenko | St. Louis | RW | 80 | 36 | 35 | 71 | 9 | 20 | 20 | 65 | 34 | 288 |
| 6 | David Pastrnak | Boston | RW | 78 | 34 | 40 | 74 | 9 | 25 | 36 | 64 | 32 | 254 |
| 7 | Joe Pavelski | San Jose | RW | 82 | 27 | 42 | 69 | 9 | 24 | 36 | 116 | 70 | 226 |
| 8 | Phil Kessel | Pittsburgh | RW | 82 | 28 | 48 | 76 | 1 | 30 | 28 | 10 | 16 | 256 |
| 9 | Patric Hornqvist | Pittsburgh | RW | 73 | 25 | 25 | 50 | 8 | 19 | 44 | 166 | 61 | 244 |
| 10 | Mikael Granlund | Minnesota | RW | 79 | 23 | 45 | 68 | 9 | 21 | 18 | 58 | 49 | 181 |
| 11 | Viktor Arvidsson | Nashville | RW | 79 | 30 | 31 | 61 | 13 | 8 | 32 | 27 | 48 | 247 |
| 12 | Jakub Voracek | Philadelphia | RW | 80 | 18 | 54 | 72 | -2 | 29 | 48 | 32 | 30 | 231 |
| 13 | Mitch Marner | Toronto | RW | 80 | 21 | 49 | 70 | 1 | 25 | 32 | 38 | 34 | 196 |
| 14 | Brock Boeser | Vancouver | RW | 75 | 34 | 30 | 64 | -6 | 27 | 18 | 37 | 26 | 225 |
| 15 | William Nylander | Toronto | RW | 81 | 22 | 44 | 66 | 8 | 21 | 20 | 24 | 18 | 207 |
| 16 | Dustin Brown | Los Angeles | RW | 81 | 21 | 28 | 49 | 10 | 10 | 44 | 211 | 30 | 222 |
| 17 | Alexander Radulov | Dallas | RW | 79 | 22 | 41 | 63 | 7 | 19 | 67 | 76 | 52 | 182 |
| 18 | Kyle Palmieri | New Jersey | RW | 74 | 26 | 25 | 51 | 1 | 22 | 36 | 110 | 47 | 194 |
| 19 | Mark Stone | Ottawa | RW | 73 | 23 | 40 | 63 | 6 | 14 | 24 | 56 | 51 | 152 |
| 20 | Nino Niederreiter | Minnesota | RW | 79 | 23 | 27 | 50 | 15 | 12 | 44 | 107 | 22 | 179 |
| 21 | Cam Atkinson | Columbus | RW | 76 | 28 | 25 | 53 | 7 | 14 | 20 | 36 | 33 | 232 |
| 22 | T.J. Oshie | Washington | RW | 74 | 22 | 27 | 49 | 9 | 17 | 33 | 119 | 55 | 146 |
| 23 | Alex DeBrincat | Chicago | RW | 80 | 29 | 25 | 54 | 7 | 13 | 10 | 44 | 28 | 199 |
| 24 | Teuvo Teravainen | Carolina | RW | 81 | 23 | 40 | 63 | 2 | 19 | 16 | 27 | 28 | 184 |
| 25 | Mikko Rantanen | Colorado | RW | 78 | 25 | 41 | 66 | -7 | 24 | 28 | 31 | 37 | 166 |
| 26 | Evgeni Dadonov | Florida | RW | 77 | 26 | 32 | 58 | 3 | 9 | 16 | 59 | 32 | 185 |
| 27 | Wayne Simmonds | Philadelphia | RW | 78 | 25 | 23 | 48 | -9 | 16 | 97 | 153 | 53 | 202 |
| 28 | Mats Zuccarello | N.Y. Rangers | RW | 80 | 18 | 38 | 56 | -1 | 16 | 32 | 75 | 64 | 177 |
| 29 | Tyler Toffoli | Los Angeles | RW | 77 | 24 | 23 | 47 | 11 | 11 | 18 | 68 | 15 | 197 |
| 30 | Corey Perry | Anaheim | RW | 77 | 22 | 31 | 53 | -2 | 16 | 71 | 78 | 35 | 192 |
| 31 | Ondrej Kase | Anaheim | RW | 78 | 22 | 26 | 48 | 9 | 5 | 31 | 66 | 38 | 210 |
| 32 | James Neal | Calgary | RW | 73 | 26 | 21 | 47 | 3 | 11 | 37 | 69 | 27 | 219 |
| 33 | Reilly Smith | Vegas | RW | 74 | 21 | 27 | 48 | 11 | 11 | 24 | 60 | 31 | 165 |
| 34 | Sam Reinhart | Buffalo | RW | 81 | 23 | 32 | 55 | -6 | 20 | 18 | 38 | 40 | 191 |
| 35 | Travis Konecny | Philadelphia | RW | 76 | 21 | 24 | 45 | 8 | 3 | 53 | 108 | 46 | 177 |
| 36 | Yanni Gourde | Tampa Bay | RW | 78 | 21 | 27 | 48 | 12 | 9 | 46 | 52 | 35 | 135 |
| 37 | Jakob Silfverberg | Anaheim | RW | 79 | 20 | 25 | 45 | 7 | 7 | 22 | 60 | 57 | 204 |
| 38 | Craig Smith | Nashville | RW | 80 | 21 | 22 | 43 | 7 | 9 | 30 | 74 | 26 | 203 |
| 39 | Justin Williams | Carolina | RW | 81 | 19 | 30 | 49 | 3 | 11 | 50 | 54 | 42 | 191 |
| 40 | David Backes | Boston | RW | 74 | 18 | 22 | 40 | 3 | 8 | 63 | 174 | 38 | 157 |
| 41 | Josh Anderson | Columbus | RW | 79 | 21 | 15 | 36 | 5 | 2 | 79 | 160 | 41 | 198 |
| 42 | David Perron | St. Louis | RW | 73 | 15 | 38 | 53 | -1 | 15 | 54 | 116 | 24 | 137 |
| 43 | Brendan Gallagher | Montreal | RW | 70 | 23 | 24 | 47 | -2 | 12 | 34 | 73 | 31 | 200 |
| 44 | Anthony Mantha | Detroit | RW | 75 | 23 | 23 | 46 | 1 | 9 | 57 | 74 | 38 | 181 |
| 45 | Jordan Eberle | N.Y. Islanders | RW | 79 | 24 | 30 | 54 | -5 | 11 | 18 | 37 | 30 | 187 |
| 46 | Andrei Svechnikov | Carolina | RW | 75 | 22 | 19 | 41 | 5 | 8 | 53 | 60 | 25 | 190 |
| 47 | Kyle Okposo | Buffalo | RW | 74 | 18 | 32 | 50 | -9 | 22 | 38 | 71 | 33 | 170 |
| 48 | Tyler Johnson | Tampa Bay | RW | 75 | 19 | 27 | 46 | 2 | 14 | 24 | 47 | 37 | 167 |
| 49 | Timo Meier | San Jose | RW | 80 | 18 | 17 | 35 | 2 | 4 | 44 | 121 | 39 | 211 |
| 50 | Pavel Buchnevich | N.Y. Rangers | RW | 77 | 16 | 31 | 47 | 2 | 15 | 24 | 50 | 32 | 153 |
| 51 | Nick Schmaltz | Chicago | RW | 77 | 16 | 35 | 51 | 7 | 9 | 16 | 20 | 39 | 113 |
| 52 | Alex Tuch | Vegas | RW | 77 | 16 | 23 | 39 | -2 | 9 | 24 | 95 | 44 | 161 |
| 53 | Nick Bjugstad | Florida | RW | 71 | 16 | 24 | 40 | -4 | 8 | 39 | 93 | 20 | 194 |
| 54 | Charlie Coyle | Minnesota | RW | 76 | 15 | 28 | 43 | 7 | 5 | 22 | 96 | 62 | 136 |
| 55 | Richard Panik | Arizona | RW | 77 | 17 | 21 | 38 | 5 | 7 | 48 | 142 | 41 | 146 |
| 56 | Tom Wilson | Washington | RW | 80 | 12 | 20 | 32 | 4 | 1 | 167 | 248 | 47 | 119 |
| 57 | Elias Lindholm | Calgary | RW | 79 | 15 | 33 | 48 | -6 | 11 | 18 | 102 | 42 | 158 |
| 58 | Gustav Nyquist | Detroit | RW | 81 | 18 | 26 | 44 | -2 | 10 | 24 | 62 | 29 | 193 |
| 59 | Josh Bailey | N.Y. Islanders | RW | 78 | 15 | 36 | 51 | -8 | 18 | 16 | 27 | 36 | 145 |
| 60 | Danton Heinen | Boston | RW | 77 | 15 | 27 | 42 | 5 | 10 | 16 | 46 | 31 | 128 |
| 61 | Robby Fabbri | St. Louis | RW | 72 | 17 | 24 | 41 | -6 | 10 | 32 | 69 | 15 | 136 |
| 62 | Filip Zadina | Detroit | RW | 76 | 16 | 15 | 31 | 2 | 7 | 24 | 45 | 25 | 172 |
| 63 | Daniel Sprong | Pittsburgh | RW | 75 | 17 | 13 | 30 | 3 | 0 | 0 | 83 | 25 | 162 |
| 64 | Bryan Rust | Pittsburgh | RW | 72 | 14 | 19 | 33 | 5 | 2 | 20 | 120 | 40 | 143 |
| 65 | Ryan Hartman | Nashville | RW | 77 | 15 | 16 | 31 | 7 | 1 | 71 | 117 | 34 | 150 |
| 66 | Oliver Bjorkstrand | Columbus | RW | 74 | 13 | 24 | 37 | 5 | 6 | 10 | 52 | 34 | 146 |
| 67 | Michael Grabner | Arizona | RW | 79 | 21 | 10 | 31 | 7 | 1 | 14 | 54 | 41 | 153 |
| 68 | Kyler Yamamoto | Edmonton | RW | 75 | 11 | 24 | 35 | 2 | 6 | 18 | 52 | 25 | 187 |
| 69 | Christian Fischer | Arizona | RW | 78 | 17 | 19 | 36 | -10 | 8 | 14 | 114 | 22 | 159 |
| 70 | Kevin Labanc | San Jose | RW | 78 | 13 | 26 | 39 | 2 | 9 | 32 | 30 | 22 | 136 |
| 71 | Valeri Nichushkin | Dallas | RW | 79 | 13 | 20 | 33 | 4 | 3 | 12 | 80 | 30 | 137 |
| 72 | Brett Ritchie | Dallas | RW | 75 | 13 | 9 | 22 | 6 | 2 | 44 | 176 | 18 | 155 |
| 73 | Loui Eriksson | Vancouver | RW | 74 | 17 | 21 | 38 | 2 | 7 | 10 | 15 | 45 | 154 |
| 74 | Jason Pominville | Buffalo | RW | 79 | 14 | 24 | 38 | -5 | 7 | 8 | 38 | 35 | 175 |
| 75 | Patrick Eaves | Anaheim | RW | 60 | 15 | 12 | 27 | 3 | 8 | 20 | 71 | 30 | 149 |
| 76 | Mikkel Boedker | Ottawa | RW | 77 | 15 | 25 | 40 | -8 | 10 | 12 | 54 | 30 | 140 |
| 77 | Bobby Ryan | Ottawa | RW | 67 | 14 | 22 | 36 | -9 | 7 | 20 | 102 | 41 | 130 |
| 78 | Stefan Noesen | New Jersey | RW | 71 | 14 | 11 | 25 | 6 | 0 | 38 | 107 | 33 | 122 |
| 79 | Andrew Shaw | Montreal | RW | 68 | 13 | 16 | 29 | -2 | 7 | 71 | 114 | 28 | 117 |
| 80 | Tobias Rieder | Edmonton | RW | 79 | 15 | 18 | 33 | -8 | 5 | 8 | 72 | 43 | 152 |
DEFENCE
| RANK | PLAYER | TEAM | POS | GP | G | A | PTS | PLUSMINUS | PPP | PIM | HITS | BLOCKS | SOG |
| --- | --- | --- | --- | --- | --- | --- | --- | --- | --- | --- | --- | --- | --- |
| 1 | Brent Burns | San Jose | D | 82 | 20 | 51 | 71 | -4 | 27 | 48 | 82 | 140 | 334 |
| 2 | Victor Hedman | Tampa Bay | D | 78 | 15 | 47 | 62 | 17 | 26 | 50 | 109 | 121 | 195 |
| 3 | Drew Doughty | Los Angeles | D | 82 | 12 | 42 | 54 | 16 | 21 | 52 | 127 | 121 | 197 |
| 4 | Erik Karlsson | Ottawa | D | 75 | 13 | 57 | 70 | -7 | 22 | 38 | 67 | 154 | 215 |
| 5 | Roman Josi | Nashville | D | 76 | 14 | 41 | 55 | 11 | 20 | 26 | 68 | 136 | 231 |
| 6 | Seth Jones | Columbus | D | 77 | 14 | 41 | 55 | 6 | 18 | 28 | 88 | 129 | 214 |
| 7 | John Klingberg | Dallas | D | 80 | 10 | 51 | 61 | 11 | 21 | 30 | 43 | 101 | 186 |
| 8 | Dustin Byfuglien | Winnipeg | D | 75 | 12 | 36 | 48 | 8 | 18 | 110 | 169 | 103 | 210 |
| 9 | P.K. Subban | Nashville | D | 75 | 13 | 41 | 54 | 8 | 23 | 71 | 101 | 91 | 183 |
| 10 | John Carlson | Washington | D | 74 | 12 | 42 | 54 | 6 | 24 | 22 | 50 | 133 | 195 |
| 11 | Shayne Gostisbehere | Philadelphia | D | 77 | 13 | 43 | 56 | 2 | 28 | 28 | 46 | 101 | 207 |
| 12 | Mark Giordano | Calgary | D | 81 | 14 | 30 | 44 | 8 | 13 | 60 | 82 | 175 | 198 |
| 13 | Kris Letang | Pittsburgh | D | 68 | 10 | 43 | 53 | -2 | 21 | 53 | 106 | 102 | 196 |
| 14 | Ryan Suter | Minnesota | D | 80 | 7 | 41 | 48 | 10 | 20 | 34 | 74 | 129 | 160 |
| 15 | Alex Pietrangelo | St. Louis | D | 78 | 13 | 36 | 49 | 6 | 13 | 22 | 46 | 155 | 199 |
| 16 | Dougie Hamilton | Carolina | D | 81 | 15 | 34 | 49 | 1 | 14 | 62 | 82 | 94 | 244 |
| 17 | Zach Werenski | Columbus | D | 78 | 14 | 30 | 44 | 13 | 16 | 16 | 52 | 95 | 207 |
| 18 | Torey Krug | Boston | D | 78 | 10 | 43 | 53 | -1 | 23 | 36 | 70 | 81 | 212 |
| 19 | Ivan Provorov | Philadelphia | D | 82 | 12 | 26 | 38 | 5 | 5 | 28 | 135 | 176 | 191 |
| 20 | Mikhail Sergachev | Tampa Bay | D | 80 | 10 | 35 | 45 | 9 | 19 | 46 | 110 | 77 | 171 |
| 21 | Jake Muzzin | Los Angeles | D | 78 | 8 | 32 | 40 | 2 | 13 | 48 | 175 | 126 | 174 |
| 22 | Matt Dumba | Minnesota | D | 80 | 13 | 27 | 40 | 8 | 13 | 49 | 124 | 97 | 175 |
| 23 | Rasmus Ristolainen | Buffalo | D | 77 | 7 | 34 | 41 | -12 | 22 | 44 | 180 | 125 | 181 |
| 24 | Colton Parayko | St. Louis | D | 81 | 7 | 30 | 37 | 5 | 9 | 22 | 111 | 136 | 204 |
| 25 | Ryan Ellis | Nashville | D | 71 | 13 | 27 | 40 | 16 | 8 | 20 | 52 | 123 | 155 |
| 26 | Keith Yandle | Florida | D | 82 | 7 | 46 | 53 | 1 | 20 | 40 | 32 | 91 | 181 |
| 27 | Charlie McAvoy | Boston | D | 75 | 6 | 31 | 37 | 15 | 9 | 65 | 167 | 100 | 95 |
| 28 | Oliver Ekman-Larsson | Arizona | D | 79 | 15 | 30 | 45 | -12 | 19 | 58 | 147 | 78 | 194 |
| 29 | Dmitry Orlov | Washington | D | 82 | 9 | 26 | 35 | 11 | 4 | 34 | 144 | 111 | 133 |
| 30 | Zdeno Chara | Boston | D | 75 | 8 | 20 | 28 | 14 | 5 | 63 | 137 | 125 | 146 |
| 31 | Matt Niskanen | Washington | D | 74 | 6 | 24 | 30 | 14 | 6 | 36 | 135 | 109 | 136 |
| 32 | Alec Martinez | Los Angeles | D | 79 | 9 | 21 | 30 | 1 | 12 | 34 | 125 | 190 | 123 |
| 33 | Jake Gardiner | Toronto | D | 81 | 7 | 38 | 45 | 6 | 14 | 34 | 65 | 89 | 129 |
| 34 | Morgan Rielly | Toronto | D | 78 | 7 | 37 | 44 | -4 | 17 | 20 | 50 | 103 | 176 |
| 35 | Josh Manson | Anaheim | D | 78 | 6 | 22 | 28 | 16 | 0 | 75 | 197 | 91 | 110 |
| 36 | Brent Seabrook | Chicago | D | 81 | 7 | 27 | 34 | 2 | 10 | 34 | 101 | 159 | 143 |
| 37 | Jeff Petry | Montreal | D | 75 | 9 | 27 | 36 | -11 | 15 | 24 | 154 | 129 | 163 |
| 38 | Tyson Barrie | Colorado | D | 72 | 12 | 38 | 50 | -10 | 23 | 24 | 37 | 79 | 169 |
| 39 | Shea Weber | Montreal | D | 50 | 12 | 22 | 34 | 3 | 14 | 24 | 111 | 109 | 130 |
| 40 | Aaron Ekblad | Florida | D | 78 | 14 | 20 | 34 | -1 | 10 | 62 | 81 | 105 | 205 |
| 41 | Justin Faulk | Carolina | D | 73 | 12 | 27 | 39 | -13 | 17 | 38 | 121 | 83 | 207 |
| 42 | Ryan Pulock | N.Y. Islanders | D | 76 | 11 | 23 | 34 | -2 | 10 | 18 | 120 | 93 | 190 |
| 43 | Jared Spurgeon | Minnesota | D | 70 | 10 | 26 | 36 | 7 | 11 | 12 | 57 | 138 | 122 |
| 44 | Duncan Keith | Chicago | D | 78 | 5 | 38 | 43 | -3 | 13 | 24 | 30 | 138 | 172 |
| 45 | Brandon Montour | Anaheim | D | 79 | 8 | 23 | 31 | 10 | 9 | 44 | 92 | 84 | 164 |
| 46 | Shea Theodore | Vegas | D | 78 | 9 | 28 | 37 | 4 | 11 | 34 | 37 | 94 | 178 |
| 47 | Ryan McDonagh | Tampa Bay | D | 70 | 6 | 23 | 29 | 11 | 8 | 26 | 80 | 156 | 116 |
| 48 | Darnell Nurse | Edmonton | D | 78 | 6 | 16 | 22 | 2 | 1 | 71 | 190 | 136 | 177 |
| 49 | Josh Morrissey | Winnipeg | D | 81 | 7 | 18 | 25 | 9 | 2 | 45 | 149 | 160 | 105 |
| 50 | Mattias Ekholm | Nashville | D | 81 | 8 | 24 | 32 | 12 | 7 | 42 | 69 | 112 | 126 |
| 51 | Justin Schultz | Pittsburgh | D | 69 | 6 | 27 | 33 | 15 | 12 | 20 | 44 | 87 | 122 |
| 52 | Brady Skjei | N.Y. Rangers | D | 81 | 5 | 31 | 36 | -8 | 8 | 46 | 157 | 110 | 156 |
| 53 | Marc-Edouard Vlasic | San Jose | D | 76 | 9 | 22 | 31 | 9 | 6 | 38 | 30 | 156 | 146 |
| 54 | Hampus Lindholm | Anaheim | D | 73 | 11 | 18 | 29 | 10 | 9 | 36 | 88 | 101 | 127 |
| 55 | Oskar Klefbom | Edmonton | D | 74 | 9 | 22 | 31 | -3 | 11 | 12 | 46 | 141 | 202 |
| 56 | Adam Larsson | Edmonton | D | 72 | 4 | 12 | 16 | 9 | 0 | 50 | 246 | 147 | 84 |
| 57 | Jaccob Slavin | Carolina | D | 82 | 7 | 26 | 33 | 9 | 3 | 12 | 41 | 158 | 127 |
| 58 | Alex Goligoski | Arizona | D | 80 | 9 | 27 | 36 | -7 | 9 | 28 | 116 | 152 | 120 |
| 59 | Johnny Boychuk | N.Y. Islanders | D | 68 | 7 | 15 | 22 | 3 | 3 | 28 | 147 | 136 | 164 |
| 60 | Alexander Edler | Vancouver | D | 65 | 6 | 24 | 30 | -9 | 11 | 54 | 126 | 163 | 148 |
| 61 | Kevin Shattenkirk | N.Y. Rangers | D | 67 | 10 | 32 | 42 | -12 | 20 | 50 | 72 | 93 | 145 |
| 62 | Will Butcher | New Jersey | D | 80 | 6 | 39 | 45 | -1 | 24 | 14 | 23 | 70 | 98 |
| 63 | Jacob Trouba | Winnipeg | D | 65 | 7 | 19 | 26 | 6 | 4 | 48 | 105 | 129 | 137 |
| 64 | Sami Vatanen | New Jersey | D | 72 | 5 | 27 | 32 | -2 | 16 | 32 | 86 | 111 | 137 |
| 65 | Radko Gudas | Philadelphia | D | 71 | 4 | 14 | 18 | 2 | 0 | 93 | 231 | 132 | 137 |
| 66 | Nick Leddy | N.Y. Islanders | D | 81 | 9 | 34 | 43 | -14 | 16 | 20 | 88 | 101 | 141 |
| 67 | Anton Stralman | Tampa Bay | D | 77 | 6 | 18 | 24 | 14 | 3 | 20 | 104 | 93 | 129 |
| 68 | Colin Miller | Vegas | D | 75 | 9 | 23 | 32 | -2 | 11 | 66 | 133 | 61 | 144 |
| 69 | Justin Braun | San Jose | D | 80 | 4 | 21 | 25 | 6 | 0 | 30 | 130 | 151 | 110 |
| 70 | Cam Fowler | Anaheim | D | 72 | 8 | 26 | 34 | 1 | 13 | 26 | 28 | 116 | 136 |
| 71 | Esa Lindell | Dallas | D | 78 | 7 | 16 | 23 | 9 | 5 | 24 | 95 | 126 | 119 |
| 72 | Erik Johnson | Colorado | D | 67 | 8 | 17 | 25 | -7 | 4 | 44 | 122 | 156 | 167 |
| 73 | Tyler Myers | Winnipeg | D | 70 | 7 | 23 | 30 | 6 | 8 | 55 | 56 | 98 | 131 |
| 74 | Dion Phaneuf | Los Angeles | D | 77 | 6 | 21 | 27 | -10 | 10 | 69 | 149 | 132 | 135 |
| 75 | Calvin De Haan | Carolina | D | 71 | 3 | 16 | 19 | 10 | 1 | 22 | 117 | 162 | 99 |
| 76 | Olli Maatta | Pittsburgh | D | 72 | 5 | 16 | 21 | 10 | 4 | 22 | 104 | 105 | 122 |
| 77 | David Savard | Columbus | D | 75 | 4 | 16 | 20 | 4 | 0 | 38 | 135 | 130 | 136 |
| 78 | Noah Hanifin | Calgary | D | 80 | 7 | 28 | 35 | -8 | 11 | 24 | 72 | 73 | 150 |
| 79 | Vince Dunn | St. Louis | D | 77 | 6 | 22 | 28 | 3 | 10 | 22 | 34 | 69 | 159 |
| 80 | Thomas Chabot | Ottawa | D | 78 | 11 | 23 | 34 | -9 | 11 | 20 | 63 | 90 | 132 |
GOALTENDER
| RANK | PLAYER | TEAM | | GP | W | AVG | SV% | SO |
| --- | --- | --- | --- | --- | --- | --- | --- | --- |
| 1 | Pekka Rinne | Nashville | G | 61 | 38 | 2.38 | .920 | 6 |
| 2 | Andrei Vasilevskiy | Tampa Bay | G | 62 | 39 | 2.55 | .919 | 5 |
| 3 | Connor Hellebuyck | Winnipeg | G | 64 | 37 | 2.49 | .919 | 5 |
| 4 | Braden Holtby | Washington | G | 59 | 39 | 2.56 | .916 | 3 |
| 5 | Jonathan Quick | Los Angeles | G | 65 | 34 | 2.32 | .919 | 5 |
| 6 | Devan Dubnyk | Minnesota | G | 63 | 35 | 2.40 | .919 | 5 |
| 7 | Tuukka Rask | Boston | G | 59 | 34 | 2.37 | .916 | 5 |
| 8 | Sergei Bobrovsky | Columbus | G | 60 | 34 | 2.41 | .920 | 4 |
| 9 | John Gibson | Anaheim | G | 60 | 31 | 2.28 | .924 | 5 |
| 10 | Matt Murray | Pittsburgh | G | 55 | 34 | 2.56 | .917 | 3 |
| 11 | Frederik Andersen | Toronto | G | 62 | 36 | 2.74 | .918 | 4 |
| 12 | Martin Jones | San Jose | G | 63 | 33 | 2.44 | .915 | 4 |
| 13 | Carey Price | Montreal | G | 56 | 27 | 2.63 | .919 | 2 |
| 14 | Henrik Lundqvist | N.Y. Rangers | G | 62 | 29 | 2.79 | .915 | 2 |
| 15 | Antti Raanta | Arizona | G | 52 | 27 | 2.25 | .923 | 5 |
| 16 | Ben Bishop | Dallas | G | 54 | 27 | 2.41 | .917 | 4 |
| 17 | Marc-Andre Fleury | Vegas | G | 47 | 28 | 2.45 | .921 | 3 |
| 18 | Jake Allen | St. Louis | G | 57 | 28 | 2.56 | .912 | 3 |
| 19 | Mike Smith | Calgary | G | 55 | 25 | 2.69 | .915 | 3 |
| 20 | Roberto Luongo | Florida | G | 43 | 22 | 2.49 | .923 | 3 |
| 21 | Corey Crawford | Chicago | G | 35 | 20 | 2.37 | .925 | 2 |
| 22 | Brian Elliott | Philadelphia | G | 44 | 24 | 2.48 | .914 | 2 |
| 23 | Cam Talbot | Edmonton | G | 48 | 25 | 2.75 | .913 | 3 |
| 24 | Philipp Grubauer | Colorado | G | 44 | 20 | 2.46 | .922 | 2 |
| 25 | Craig Anderson | Ottawa | G | 54 | 25 | 2.87 | .911 | 3 |
| 26 | Cam Ward | Chicago | G | 49 | 23 | 2.64 | .907 | 2 |
| 27 | Cory Schneider | New Jersey | G | 50 | 23 | 2.70 | .913 | 2 |
| 28 | Mikko Koskinen | Edmonton | G | 36 | 18 | 2.51 | .916 | 3 |
| 29 | James Reimer | Florida | G | 43 | 20 | 2.76 | .917 | 3 |
| 30 | Carter Hutton | Buffalo | G | 37 | 17 | 2.55 | .918 | 3 |
| 31 | Semyon Varlamov | Colorado | G | 41 | 19 | 2.63 | .916 | 2 |
| 32 | Linus Ullmark | Buffalo | G | 45 | 19 | 2.61 | .916 | 1 |
| 33 | Scott Darling | Carolina | G | 43 | 20 | 2.83 | .904 | 2 |
| 34 | Jonathan Bernier | Detroit | G | 42 | 19 | 2.72 | .913 | 2 |
| 35 | Robin Lehner | N.Y. Islanders | G | 47 | 19 | 2.79 | .915 | 2 |
| 36 | Malcolm Subban | Vegas | G | 35 | 19 | 2.73 | .909 | 1 |
| 37 | Jacob Markstrom | Vancouver | G | 45 | 18 | 2.69 | .912 | 1 |
| 38 | Petr Mrazek | Carolina | G | 41 | 18 | 2.86 | .906 | 3 |
| 39 | Jimmy Howard | Detroit | G | 44 | 17 | 2.65 | .914 | 1 |
| 40 | Juuse Saros | Nashville | G | 24 | 11 | 2.40 | .924 | 2 |
| 41 | Garret Sparks | Toronto | G | 22 | 12 | 2.48 | .919 | 2 |
| 42 | Keith Kinkaid | New Jersey | G | 33 | 16 | 2.74 | .912 | 1 |
| 43 | Aaron Dell | San Jose | G | 21 | 10 | 2.32 | .922 | 1 |
| 44 | Ryan Miller | Anaheim | G | 27 | 11 | 2.55 | .918 | 2 |
| 45 | Casey DeSmith | Pittsburgh | G | 28 | 12 | 2.51 | .916 | 1 |
| 46 | Anton Khudobin | Dallas | G | 29 | 13 | 2.62 | .910 | 1 |
| 47 | Darcy Kuemper | Arizona | G | 30 | 12 | 2.65 | .912 | 2 |
| 48 | Michal Neuvirth | Philadelphia | G | 26 | 12 | 2.57 | .912 | 1 |
| 49 | Thomas Greiss | N.Y. Islanders | G | 37 | 16 | 2.93 | .906 | 1 |
| 50 | Jaroslav Halak | Boston | G | 26 | 11 | 2.87 | .913 | 2 |
| | Ville Husso | St. Louis | G | | | | | |
| | Carter Hart | Philadelphia | G | | | | | |
| | Thatcher Demko | Vancouver | G | | | | | |
| | Eric Comrie | Winnipeg | G | | | | | |
| | Charlie Lindgren | Montreal | G | | | | | |
| | Ilya Samsonov | Washington | G | | | | | |
| | Jon Gillies | Calgary | G | | | | | |
Scott Cullen can be reached at scott.cullen@bellmedia.ca