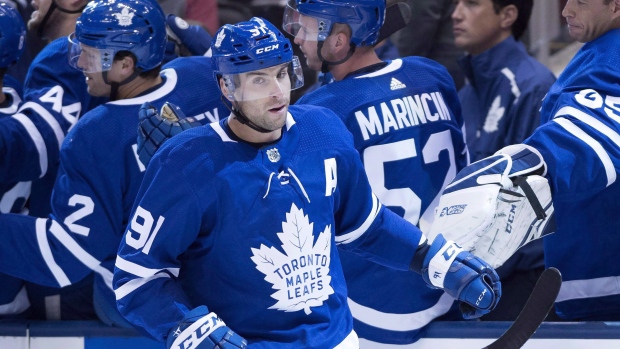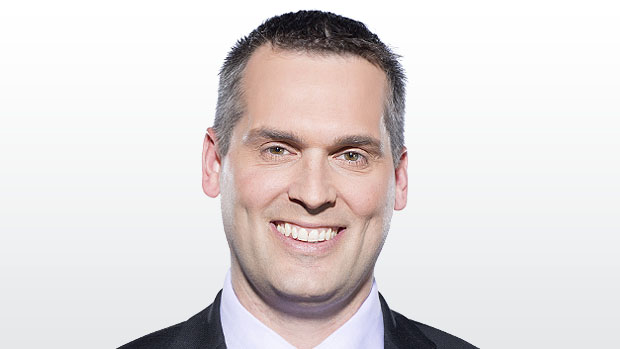 There is one player above all the rest when it comes to projecting the top scorers for the 2018-2019 NHL season.
When it comes to the player at the top of the heap, there's no question, it's Connor McDavid. He led the league in scoring during a miserable season in Edmonton last year and while there's no guarantee that it will be better next year, he's the prohibitive favourite to win his third straight scoring title.
There were 5.94 goals per game scored in the National Hockey League last season, the highest per-game rate of red lights since the power-play-fueled 2005-2006 season.
Generally, more goals makes for a more entertaining product, so that should be a positive, but for those of us forecasting point totals, the question is: will it last?
It appeared that a slashing crackdown had a positive effect early last season, though that standard seemed to slip (as seems to be the case with virtually every rule crackdown in the history of the league).
But, it's important because we know it's possible that calling the games by the rules is enough to keep sufficient offence in the game.
Last season there were three 100-point scorers, nine 90-point scorers and 21 80-point scorers. By contrast, in 2013-2014, there were seven 80-point scorers, and two of those players landed exactly on 80 (though there were four more at 79).
In any case, if last season's numbers are any indication then the guys at the top end may have a little bit of a higher ceiling than they had in previous seasons.
After McDavid, the rest of the challengers may be great players, but it's difficult to project them over 100 points, which isn't so tough with No. 97 as long as he stays healthy.
Sidney Crosby finished 10th in the league in scoring last season, but had a career-low on-ice shooting percentage (6.1%). If his percentages bounce back, and the Penguins power play stays lethal, Crosby is still a safe bet.
While Crosby is tried-and-true, Nikita Kucherov is on the way up. He put up 100 points last season, but his on-ice shooting percentage (10.2%) was rather lofty and that could make it tough to duplicate his production.
Like Crosby, Patrick Kane is a proven scorer coming off a season with a relatively low on-ice shooting percentage, so a recovery is a reasonable expectation.
Nathan MacKinnon had a bust-out season in 2017-2018, his point total jumping from 53 to 97, but is it safe to assume that he just carries on from that season? Is that MacKinnon's new normal?
These are the kinds of questions necessary not just for the top players, but for players throughout the league. Was last year for real? Can this player be trusted to stay healthy? How safe is a player's spot in the lineup? Is that lineup written in pen or pencil? Remember, the best-laid plans in the offseason can get changed very quickly once the games start for real. Last year, for example, Jordan Eberle was going to play with John Tavares and Kyle Conner started the year in the AHL. Stuff happens.
But, this is a fun time of year. Hockey is on its way back and we get to start debating the merits of players and teams.
Today, you get my Top 300 projected scorers for the 2018-2019 NHL season. Tomorrow, full fantasy rankings will be online, with Google sheets available for the die-hards who want to make their own calculations.
Keep your stick on the ice, and good luck!
TOP 300 PROJECTED SCORERS
| RANK | PLAYER | TEAM | POS | GP | G | A | PTS |
| --- | --- | --- | --- | --- | --- | --- | --- |
| 1 | Connor McDavid | Edmonton | C | 80 | 39 | 69 | 108 |
| 2 | Sidney Crosby | Pittsburgh | C | 80 | 35 | 59 | 94 |
| 3 | Nikita Kucherov | Tampa Bay | RW | 78 | 39 | 53 | 92 |
| 4 | Patrick Kane | Chicago | RW | 82 | 35 | 55 | 90 |
| 5 | Nathan MacKinnon | Colorado | C | 76 | 35 | 53 | 88 |
| 6 | Evgeny Kuznetsov | Washington | C | 81 | 26 | 58 | 84 |
| 7 | Evgeni Malkin | Pittsburgh | C | 69 | 34 | 49 | 83 |
| 8 | Jamie Benn | Dallas | LW | 80 | 36 | 46 | 82 |
| 9 | Claude Giroux | Philadelphia | LW | 81 | 26 | 56 | 82 |
| 10 | Johnny Gaudreau | Calgary | LW | 78 | 25 | 56 | 81 |
| 11 | Alexander Ovechkin | Washington | LW | 81 | 46 | 34 | 80 |
| 12 | Artemi Panarin | Columbus | LW | 81 | 30 | 50 | 80 |
| 13 | Blake Wheeler | Winnipeg | RW | 81 | 24 | 55 | 79 |
| 14 | Tyler Seguin | Dallas | C | 79 | 36 | 42 | 78 |
| 15 | Taylor Hall | New Jersey | LW | 77 | 33 | 45 | 78 |
| 16 | Mathew Barzal | N.Y. Islanders | C | 80 | 21 | 57 | 78 |
| 17 | Auston Matthews | Toronto | C | 76 | 43 | 34 | 77 |
| 18 | Phil Kessel | Pittsburgh | RW | 82 | 28 | 48 | 76 |
| 19 | Brad Marchand | Boston | LW | 73 | 34 | 41 | 75 |
| 20 | John Tavares | Toronto | C | 80 | 33 | 42 | 75 |
| 21 | Anze Kopitar | Los Angeles | C | 80 | 27 | 48 | 75 |
| 22 | Nicklas Backstrom | Washington | C | 79 | 21 | 54 | 75 |
| 23 | David Pastrnak | Boston | RW | 78 | 34 | 40 | 74 |
| 24 | Clayton Keller | Arizona | LW | 80 | 25 | 49 | 74 |
| 25 | Mark Scheifele | Winnipeg | C | 74 | 32 | 41 | 73 |
| 26 | Steven Stamkos | Tampa Bay | C | 73 | 28 | 45 | 73 |
| 27 | Jakub Voracek | Philadelphia | RW | 80 | 18 | 54 | 72 |
| 28 | Patrik Laine | Winnipeg | RW | 78 | 43 | 28 | 71 |
| 29 | Vladimir Tarasenko | St. Louis | RW | 80 | 36 | 35 | 71 |
| 30 | Brent Burns | San Jose | D | 82 | 20 | 51 | 71 |
| 31 | Jack Eichel | Buffalo | C | 75 | 28 | 42 | 70 |
| 32 | Aleksander Barkov | Florida | C | 72 | 27 | 43 | 70 |
| 33 | Mitch Marner | Toronto | RW | 80 | 21 | 49 | 70 |
| 34 | Erik Karlsson | Ottawa | D | 75 | 13 | 57 | 70 |
| 35 | Joe Pavelski | San Jose | RW | 82 | 27 | 42 | 69 |
| 36 | Leon Draisaitl | Edmonton | C | 78 | 26 | 43 | 69 |
| 37 | Mikael Granlund | Minnesota | RW | 79 | 23 | 45 | 68 |
| 38 | Ryan Getzlaf | Anaheim | C | 69 | 15 | 53 | 68 |
| 39 | Vincent Trocheck | Florida | C | 81 | 28 | 39 | 67 |
| 40 | Rickard Rakell | Anaheim | LW | 74 | 35 | 31 | 66 |
| 41 | Mikko Rantanen | Colorado | RW | 78 | 25 | 41 | 66 |
| 42 | William Nylander | Toronto | RW | 81 | 22 | 44 | 66 |
| 43 | Sebastian Aho | Carolina | LW | 80 | 28 | 37 | 65 |
| 44 | Nikolaj Ehlers | Winnipeg | LW | 82 | 28 | 37 | 65 |
| 45 | Jonathan Huberdeau | Florida | LW | 77 | 24 | 41 | 65 |
| 46 | Brock Boeser | Vancouver | RW | 75 | 34 | 30 | 64 |
| 47 | Filip Forsberg | Nashville | LW | 75 | 29 | 35 | 64 |
| 48 | Brayden Schenn | St. Louis | C | 81 | 27 | 37 | 64 |
| 49 | Ryan O'Reilly | St. Louis | C | 76 | 22 | 42 | 64 |
| 50 | Teuvo Teravainen | Carolina | RW | 81 | 23 | 40 | 63 |
| 51 | Mark Stone | Ottawa | RW | 73 | 23 | 40 | 63 |
| 52 | Alexander Radulov | Dallas | RW | 79 | 22 | 41 | 63 |
| 53 | Sean Monahan | Calgary | C | 77 | 29 | 33 | 62 |
| 54 | Patrice Bergeron | Boston | C | 72 | 28 | 34 | 62 |
| 55 | Jonathan Marchessault | Vegas | LW | 76 | 27 | 35 | 62 |
| 56 | Victor Hedman | Tampa Bay | D | 78 | 15 | 47 | 62 |
| 57 | Viktor Arvidsson | Nashville | RW | 79 | 30 | 31 | 61 |
| 58 | Eric Staal | Minnesota | C | 81 | 28 | 33 | 61 |
| 59 | Ilya Kovalchuk | Los Angeles | LW | 75 | 26 | 35 | 61 |
| 60 | John Klingberg | Dallas | D | 80 | 10 | 51 | 61 |
| 61 | Brayden Point | Tampa Bay | C | 78 | 27 | 33 | 60 |
| 62 | Pierre-Luc Dubois | Columbus | C | 80 | 24 | 36 | 60 |
| 63 | Dylan Larkin | Detroit | C | 81 | 22 | 38 | 60 |
| 64 | Elias Pettersson | Vancouver | C | 78 | 25 | 34 | 59 |
| 65 | Jonathan Toews | Chicago | C | 75 | 23 | 36 | 59 |
| 66 | Matt Duchene | Ottawa | C | 79 | 27 | 31 | 58 |
| 67 | Evgeni Dadonov | Florida | RW | 77 | 26 | 32 | 58 |
| 68 | Sean Couturier | Philadelphia | C | 73 | 23 | 35 | 58 |
| 69 | Ryan Johansen | Nashville | C | 80 | 15 | 43 | 58 |
| 70 | James van Riemsdyk | Philadelphia | LW | 80 | 32 | 25 | 57 |
| 71 | Jeff Skinner | Buffalo | LW | 81 | 29 | 27 | 56 |
| 72 | Max Pacioretty | Vegas | LW | 73 | 27 | 29 | 56 |
| 73 | William Karlsson | Vegas | C | 81 | 27 | 29 | 56 |
| 74 | Ryan Nugent-Hopkins | Edmonton | LW | 72 | 26 | 30 | 56 |
| 75 | Jake Guentzel | Pittsburgh | LW | 80 | 25 | 31 | 56 |
| 76 | Mats Zuccarello | N.Y. Rangers | RW | 80 | 18 | 38 | 56 |
| 77 | Shayne Gostisbehere | Philadelphia | D | 77 | 13 | 43 | 56 |
| 78 | Anders Lee | N.Y. Islanders | LW | 81 | 34 | 21 | 55 |
| 79 | Logan Couture | San Jose | C | 72 | 27 | 28 | 55 |
| 80 | Mike Hoffman | Florida | LW | 79 | 24 | 31 | 55 |
| 81 | Gabriel Landeskog | Colorado | LW | 76 | 23 | 32 | 55 |
| 82 | Nico Hischier | New Jersey | C | 80 | 23 | 32 | 55 |
| 83 | Sam Reinhart | Buffalo | RW | 81 | 23 | 32 | 55 |
| 84 | Jaden Schwartz | St. Louis | LW | 67 | 22 | 33 | 55 |
| 85 | Matthew Tkachuk | Calgary | LW | 74 | 21 | 34 | 55 |
| 86 | J.T. Miller | Tampa Bay | LW | 82 | 21 | 34 | 55 |
| 87 | Joe Thornton | San Jose | C | 70 | 14 | 41 | 55 |
| 88 | Roman Josi | Nashville | D | 76 | 14 | 41 | 55 |
| 89 | Seth Jones | Columbus | D | 77 | 14 | 41 | 55 |
| 90 | Alex DeBrincat | Chicago | RW | 80 | 29 | 25 | 54 |
| 91 | Jeff Carter | Los Angeles | C | 72 | 27 | 27 | 54 |
| 92 | Nazem Kadri | Toronto | C | 80 | 26 | 28 | 54 |
| 93 | Jordan Eberle | N.Y. Islanders | RW | 79 | 24 | 30 | 54 |
| 94 | Alex Galchenyuk | Arizona | C | 77 | 23 | 31 | 54 |
| 95 | Kyle Turris | Nashville | C | 77 | 21 | 33 | 54 |
| 96 | Derek Stepan | Arizona | C | 79 | 17 | 37 | 54 |
| 97 | P.K. Subban | Nashville | D | 75 | 13 | 41 | 54 |
| 98 | John Carlson | Washington | D | 74 | 12 | 42 | 54 |
| 99 | Drew Doughty | Los Angeles | D | 82 | 12 | 42 | 54 |
| 100 | Cam Atkinson | Columbus | RW | 76 | 28 | 25 | 53 |
| 101 | Evander Kane | San Jose | LW | 73 | 27 | 26 | 53 |
| 102 | Jason Zucker | Minnesota | LW | 78 | 27 | 26 | 53 |
| 103 | Kyle Connor | Winnipeg | LW | 77 | 26 | 27 | 53 |
| 104 | Corey Perry | Anaheim | RW | 77 | 22 | 31 | 53 |
| 105 | Jonathan Drouin | Montreal | C | 78 | 16 | 37 | 53 |
| 106 | David Perron | St. Louis | RW | 73 | 15 | 38 | 53 |
| 107 | Kris Letang | Pittsburgh | D | 68 | 10 | 43 | 53 |
| 108 | Torey Krug | Boston | D | 78 | 10 | 43 | 53 |
| 109 | Keith Yandle | Florida | D | 82 | 7 | 46 | 53 |
| 110 | Mika Zibanejad | N.Y. Rangers | C | 77 | 25 | 27 | 52 |
| 111 | Kyle Palmieri | New Jersey | RW | 74 | 26 | 25 | 51 |
| 112 | Nick Schmaltz | Chicago | RW | 77 | 16 | 35 | 51 |
| 113 | Josh Bailey | N.Y. Islanders | RW | 78 | 15 | 36 | 51 |
| 114 | Patric Hornqvist | Pittsburgh | RW | 73 | 25 | 25 | 50 |
| 115 | Nino Niederreiter | Minnesota | RW | 79 | 23 | 27 | 50 |
| 116 | Kyle Okposo | Buffalo | RW | 74 | 18 | 32 | 50 |
| 117 | Mikko Koivu | Minnesota | C | 81 | 16 | 34 | 50 |
| 118 | Tyson Barrie | Colorado | D | 72 | 12 | 38 | 50 |
| 119 | T.J. Oshie | Washington | RW | 74 | 22 | 27 | 49 |
| 120 | Dustin Brown | Los Angeles | RW | 81 | 21 | 28 | 49 |
| 121 | Thomas Vanek | Detroit | LW | 76 | 20 | 29 | 49 |
| 122 | Justin Williams | Carolina | RW | 81 | 19 | 30 | 49 |
| 123 | Mikael Backlund | Calgary | C | 82 | 18 | 31 | 49 |
| 124 | Paul Stastny | Vegas | C | 74 | 15 | 34 | 49 |
| 125 | Dougie Hamilton | Carolina | D | 81 | 15 | 34 | 49 |
| 126 | Alex Pietrangelo | St. Louis | D | 78 | 13 | 36 | 49 |
| 127 | Henrik Zetterberg | Detroit | C | 74 | 11 | 38 | 49 |
| 128 | Wayne Simmonds | Philadelphia | RW | 78 | 25 | 23 | 48 |
| 129 | Adam Henrique | Anaheim | C | 81 | 25 | 23 | 48 |
| 130 | Ondrej Kase | Anaheim | RW | 78 | 22 | 26 | 48 |
| 131 | Reilly Smith | Vegas | RW | 74 | 21 | 27 | 48 |
| 132 | Yanni Gourde | Tampa Bay | RW | 78 | 21 | 27 | 48 |
| 133 | David Krejci | Boston | C | 71 | 18 | 30 | 48 |
| 134 | Elias Lindholm | Calgary | RW | 79 | 15 | 33 | 48 |
| 135 | Dustin Byfuglien | Winnipeg | D | 75 | 12 | 36 | 48 |
| 136 | Ryan Suter | Minnesota | D | 80 | 7 | 41 | 48 |
| 137 | James Neal | Calgary | RW | 73 | 26 | 21 | 47 |
| 138 | Tyler Toffoli | Los Angeles | RW | 77 | 24 | 23 | 47 |
| 139 | Brendan Gallagher | Montreal | RW | 70 | 23 | 24 | 47 |
| 140 | Bo Horvat | Vancouver | C | 75 | 21 | 26 | 47 |
| 141 | Jake DeBrusk | Boston | LW | 75 | 19 | 28 | 47 |
| 142 | Jordan Staal | Carolina | C | 79 | 19 | 28 | 47 |
| 143 | Pavel Buchnevich | N.Y. Rangers | RW | 77 | 16 | 31 | 47 |
| 144 | Ryan Donato | Boston | LW | 77 | 26 | 20 | 46 |
| 145 | Patrick Marleau | Toronto | LW | 82 | 26 | 20 | 46 |
| 146 | Anthony Mantha | Detroit | RW | 75 | 23 | 23 | 46 |
| 147 | Chris Kreider | N.Y. Rangers | LW | 75 | 22 | 24 | 46 |
| 148 | Henrik Borgstrom | Florida | C | 75 | 20 | 26 | 46 |
| 149 | Tyler Johnson | Tampa Bay | RW | 75 | 19 | 27 | 46 |
| 150 | Alexander Steen | St. Louis | LW | 74 | 15 | 31 | 46 |
| 151 | Brandon Saad | Chicago | LW | 81 | 23 | 22 | 45 |
| 152 | Travis Konecny | Philadelphia | RW | 76 | 21 | 24 | 45 |
| 153 | Kevin Fiala | Nashville | LW | 77 | 20 | 25 | 45 |
| 154 | Jakob Silfverberg | Anaheim | RW | 79 | 20 | 25 | 45 |
| 155 | Oliver Ekman-Larsson | Arizona | D | 79 | 15 | 30 | 45 |
| 156 | Max Domi | Montreal | LW | 76 | 13 | 32 | 45 |
| 157 | Mikhail Sergachev | Tampa Bay | D | 80 | 10 | 35 | 45 |
| 158 | Jake Gardiner | Toronto | D | 81 | 7 | 38 | 45 |
| 159 | Will Butcher | New Jersey | D | 80 | 6 | 39 | 45 |
| 160 | Eeli Tolvanen | Nashville | LW | 77 | 23 | 21 | 44 |
| 161 | Tomas Hertl | San Jose | C | 75 | 21 | 23 | 44 |
| 162 | Derick Brassard | Pittsburgh | C | 76 | 19 | 25 | 44 |
| 163 | Bryan Little | Winnipeg | C | 70 | 18 | 26 | 44 |
| 164 | Gustav Nyquist | Detroit | RW | 81 | 18 | 26 | 44 |
| 165 | Zach Werenski | Columbus | D | 78 | 14 | 30 | 44 |
| 166 | Mark Giordano | Calgary | D | 81 | 14 | 30 | 44 |
| 167 | Morgan Rielly | Toronto | D | 78 | 7 | 37 | 44 |
| 168 | Conor Sheary | Buffalo | LW | 74 | 22 | 21 | 43 |
| 169 | Craig Smith | Nashville | RW | 80 | 21 | 22 | 43 |
| 170 | Kevin Hayes | N.Y. Rangers | C | 77 | 20 | 23 | 43 |
| 171 | Milan Lucic | Edmonton | LW | 81 | 16 | 27 | 43 |
| 172 | Charlie Coyle | Minnesota | RW | 76 | 15 | 28 | 43 |
| 173 | Ryan Spooner | N.Y. Rangers | LW | 69 | 13 | 30 | 43 |
| 174 | Nick Leddy | N.Y. Islanders | D | 81 | 9 | 34 | 43 |
| 175 | Duncan Keith | Chicago | D | 78 | 5 | 38 | 43 |
| 176 | Zach Parise | Minnesota | LW | 67 | 22 | 20 | 42 |
| 177 | Danton Heinen | Boston | RW | 77 | 15 | 27 | 42 |
| 178 | Ondrej Palat | Tampa Bay | LW | 68 | 14 | 28 | 42 |
| 179 | Tyler Bozak | St. Louis | C | 74 | 14 | 28 | 42 |
| 180 | Casey Mittelstadt | Buffalo | C | 77 | 11 | 31 | 42 |
| 181 | Kevin Shattenkirk | N.Y. Rangers | D | 67 | 10 | 32 | 42 |
| 182 | Andrei Svechnikov | Carolina | RW | 75 | 22 | 19 | 41 |
| 183 | Robby Fabbri | St. Louis | RW | 72 | 17 | 24 | 41 |
| 184 | Marcus Johansson | New Jersey | LW | 68 | 16 | 25 | 41 |
| 185 | Alex Killorn | Tampa Bay | LW | 81 | 16 | 25 | 41 |
| 186 | Mathieu Perreault | Winnipeg | LW | 69 | 14 | 27 | 41 |
| 187 | Alexander Wennberg | Columbus | C | 70 | 10 | 31 | 41 |
| 188 | Rasmus Ristolainen | Buffalo | D | 77 | 7 | 34 | 41 |
| 189 | Artem Anisimov | Chicago | C | 71 | 21 | 19 | 40 |
| 190 | David Backes | Boston | RW | 74 | 18 | 22 | 40 |
| 191 | Nick Foligno | Columbus | LW | 74 | 17 | 23 | 40 |
| 192 | Martin Necas | Carolina | C | 78 | 17 | 23 | 40 |
| 193 | Vladislav Namestnikov | N.Y. Rangers | LW | 79 | 17 | 23 | 40 |
| 194 | Tanner Pearson | Los Angeles | LW | 81 | 17 | 23 | 40 |
| 195 | Nick Bjugstad | Florida | RW | 71 | 16 | 24 | 40 |
| 196 | Jack Roslovic | Winnipeg | C | 77 | 15 | 25 | 40 |
| 197 | Mikkel Boedker | Ottawa | RW | 77 | 15 | 25 | 40 |
| 198 | Ryan Ellis | Nashville | D | 71 | 13 | 27 | 40 |
| 199 | Matt Dumba | Minnesota | D | 80 | 13 | 27 | 40 |
| 200 | Dylan Sikura | Chicago | RW | 75 | 12 | 28 | 40 |
| 201 | Jake Muzzin | Los Angeles | D | 78 | 8 | 32 | 40 |
| 202 | Valentin Zykov | Carolina | LW | 75 | 21 | 18 | 39 |
| 203 | Erik Haula | Vegas | LW | 75 | 19 | 20 | 39 |
| 204 | Victor Rask | Carolina | C | 76 | 16 | 23 | 39 |
| 205 | Alex Tuch | Vegas | RW | 77 | 16 | 23 | 39 |
| 206 | Kevin Labanc | San Jose | RW | 78 | 13 | 26 | 39 |
| 207 | Justin Faulk | Carolina | D | 73 | 12 | 27 | 39 |
| 208 | Andreas Athanasiou | Detroit | C | 74 | 21 | 17 | 38 |
| 209 | Ryan Dzingel | Ottawa | LW | 80 | 19 | 19 | 38 |
| 210 | Loui Eriksson | Vancouver | RW | 74 | 17 | 21 | 38 |
| 211 | Richard Panik | Arizona | RW | 77 | 17 | 21 | 38 |
| 212 | Frans Nielsen | Detroit | C | 79 | 16 | 22 | 38 |
| 213 | Jason Spezza | Dallas | C | 75 | 15 | 23 | 38 |
| 214 | Charles Hudon | Montreal | LW | 74 | 14 | 24 | 38 |
| 215 | Jason Pominville | Buffalo | RW | 79 | 14 | 24 | 38 |
| 216 | Gabe Vilardi | Los Angeles | C | 70 | 13 | 25 | 38 |
| 217 | Ivan Provorov | Philadelphia | D | 82 | 12 | 26 | 38 |
| 218 | Tomas Tatar | Montreal | LW | 82 | 20 | 17 | 37 |
| 219 | Nolan Patrick | Philadelphia | C | 75 | 16 | 21 | 37 |
| 220 | Christian Dvorak | Arizona | C | 78 | 16 | 21 | 37 |
| 221 | Oliver Bjorkstrand | Columbus | RW | 74 | 13 | 24 | 37 |
| 222 | Phillip Danault | Montreal | C | 77 | 12 | 25 | 37 |
| 223 | Jesper Bratt | New Jersey | RW | 77 | 12 | 25 | 37 |
| 224 | Shea Theodore | Vegas | D | 78 | 9 | 28 | 37 |
| 225 | Colton Parayko | St. Louis | D | 81 | 7 | 30 | 37 |
| 226 | Charlie McAvoy | Boston | D | 75 | 6 | 31 | 37 |
| 227 | Josh Anderson | Columbus | RW | 79 | 21 | 15 | 36 |
| 228 | Brock Nelson | N.Y. Islanders | C | 81 | 20 | 16 | 36 |
| 229 | Anthony Beauvillier | N.Y. Islanders | LW | 75 | 18 | 18 | 36 |
| 230 | Boone Jenner | Columbus | LW | 78 | 18 | 18 | 36 |
| 231 | Christian Fischer | Arizona | RW | 78 | 17 | 19 | 36 |
| 232 | Andre Burakovsky | Washington | LW | 70 | 15 | 21 | 36 |
| 233 | Adrian Kempe | Los Angeles | C | 78 | 15 | 21 | 36 |
| 234 | Bobby Ryan | Ottawa | RW | 67 | 14 | 22 | 36 |
| 235 | Dylan Strome | Arizona | C | 77 | 14 | 22 | 36 |
| 236 | Alexander Kerfoot | Colorado | RW | 76 | 11 | 25 | 36 |
| 237 | Jared Spurgeon | Minnesota | D | 70 | 10 | 26 | 36 |
| 238 | Jeff Petry | Montreal | D | 75 | 9 | 27 | 36 |
| 239 | Alex Goligoski | Arizona | D | 80 | 9 | 27 | 36 |
| 240 | T.J. Brodie | Calgary | D | 74 | 5 | 31 | 36 |
| 241 | Brady Skjei | N.Y. Rangers | D | 81 | 5 | 31 | 36 |
| 242 | Timo Meier | San Jose | RW | 80 | 18 | 17 | 35 |
| 243 | Anthony Cirelli | Tampa Bay | C | 77 | 15 | 20 | 35 |
| 244 | Jean-Gabriel Pageau | Ottawa | C | 80 | 15 | 20 | 35 |
| 245 | Nikita Scherbak | Montreal | RW | 72 | 13 | 22 | 35 |
| 246 | Zach Hyman | Toronto | LW | 82 | 13 | 22 | 35 |
| 247 | Andrew Cogliano | Anaheim | LW | 82 | 12 | 23 | 35 |
| 248 | Devin Shore | Dallas | LW | 82 | 12 | 23 | 35 |
| 249 | Robert Thomas | St. Louis | C | 75 | 11 | 24 | 35 |
| 250 | Kyler Yamamoto | Edmonton | RW | 75 | 11 | 24 | 35 |
| 251 | Dmitry Orlov | Washington | D | 82 | 9 | 26 | 35 |
| 252 | Noah Hanifin | Calgary | D | 80 | 7 | 28 | 35 |
| 253 | Andreas Johnsson | Toronto | LW | 75 | 18 | 16 | 34 |
| 254 | Micheal Ferland | Carolina | LW | 75 | 17 | 17 | 34 |
| 255 | Mattias Janmark | Dallas | LW | 77 | 17 | 17 | 34 |
| 256 | Aaron Ekblad | Florida | D | 78 | 14 | 20 | 34 |
| 257 | Derek Ryan | Calgary | C | 74 | 13 | 21 | 34 |
| 258 | Shea Weber | Montreal | D | 50 | 12 | 22 | 34 |
| 259 | Sam Gagner | Vancouver | RW | 71 | 12 | 22 | 34 |
| 260 | Ryan Pulock | N.Y. Islanders | D | 76 | 11 | 23 | 34 |
| 261 | Thomas Chabot | Ottawa | D | 78 | 11 | 23 | 34 |
| 262 | Mike Green | Detroit | D | 69 | 9 | 25 | 34 |
| 263 | Cam Fowler | Anaheim | D | 72 | 8 | 26 | 34 |
| 264 | Brent Seabrook | Chicago | D | 81 | 7 | 27 | 34 |
| 265 | Tobias Rieder | Edmonton | RW | 79 | 15 | 18 | 33 |
| 266 | Radek Faksa | Dallas | C | 80 | 15 | 18 | 33 |
| 267 | Ryan Kesler | Anaheim | C | 63 | 14 | 19 | 33 |
| 268 | Bryan Rust | Pittsburgh | RW | 72 | 14 | 19 | 33 |
| 269 | Logan Brown | Ottawa | C | 75 | 14 | 19 | 33 |
| 270 | Michael Frolik | Calgary | RW | 72 | 13 | 20 | 33 |
| 271 | Justin Abdelkader | Detroit | LW | 74 | 13 | 20 | 33 |
| 272 | Valeri Nichushkin | Dallas | RW | 79 | 13 | 20 | 33 |
| 273 | Travis Zajac | New Jersey | C | 70 | 12 | 21 | 33 |
| 274 | Carl Soderberg | Colorado | C | 79 | 12 | 21 | 33 |
| 275 | Tyler Bertuzzi | Detroit | LW | 77 | 10 | 23 | 33 |
| 276 | Valtteri Filppula | N.Y. Islanders | C | 79 | 10 | 23 | 33 |
| 277 | Jaccob Slavin | Carolina | D | 82 | 7 | 26 | 33 |
| 278 | Justin Schultz | Pittsburgh | D | 69 | 6 | 27 | 33 |
| 279 | Brendan Perlini | Arizona | LW | 78 | 19 | 13 | 32 |
| 280 | Artturi Lehkonen | Montreal | LW | 75 | 17 | 15 | 32 |
| 281 | Andrew Ladd | N.Y. Islanders | LW | 76 | 17 | 15 | 32 |
| 282 | Sven Baertschi | Vancouver | LW | 67 | 16 | 16 | 32 |
| 283 | Jakub Vrana | Washington | LW | 75 | 15 | 17 | 32 |
| 284 | Brock McGinn | Carolina | LW | 79 | 15 | 17 | 32 |
| 285 | Lars Eller | Washington | C | 80 | 15 | 17 | 32 |
| 286 | Chris Tierney | San Jose | C | 81 | 13 | 19 | 32 |
| 287 | Ryan Strome | Edmonton | C | 76 | 12 | 20 | 32 |
| 288 | Tom Wilson | Washington | RW | 80 | 12 | 20 | 32 |
| 289 | Josh Ho-Sang | N.Y. Islanders | RW | 75 | 11 | 21 | 32 |
| 290 | Pavel Zacha | New Jersey | C | 77 | 10 | 22 | 32 |
| 291 | Colin Miller | Vegas | D | 75 | 9 | 23 | 32 |
| 292 | Mattias Ekholm | Nashville | D | 81 | 8 | 24 | 32 |
| 293 | Sami Vatanen | New Jersey | D | 72 | 5 | 27 | 32 |
| 294 | Michael Grabner | Arizona | RW | 79 | 21 | 10 | 31 |
| 295 | Filip Zadina | Detroit | RW | 76 | 16 | 15 | 31 |
| 296 | Calle Jarnkrok | Nashville | C | 75 | 15 | 16 | 31 |
| 297 | Patrick Maroon | St. Louis | LW | 75 | 15 | 16 | 31 |
| 298 | Ryan Hartman | Nashville | RW | 77 | 15 | 16 | 31 |
| 299 | Connor Brown | Toronto | RW | 80 | 15 | 16 | 31 |
| 300 | Riley Nash | Columbus | C | 75 | 12 | 19 | 31 |
| 301 | Evan Rodrigues | Buffalo | LW | 72 | 11 | 20 | 31 |
| 302 | Jan Kovar | N.Y. Islanders | C | 70 | 10 | 21 | 31 |
| 303 | Carl Hagelin | Pittsburgh | LW | 76 | 10 | 21 | 31 |
| 304 | Oskar Klefbom | Edmonton | D | 74 | 9 | 22 | 31 |
| 305 | Marc-Edouard Vlasic | San Jose | D | 76 | 9 | 22 | 31 |
| 306 | Brandon Montour | Anaheim | D | 79 | 8 | 23 | 31 |
Scott Cullen can be reached at scott.cullen@bellmedia.ca