Statistically Speaking: Rangers get good value in Nash trade
Presented by: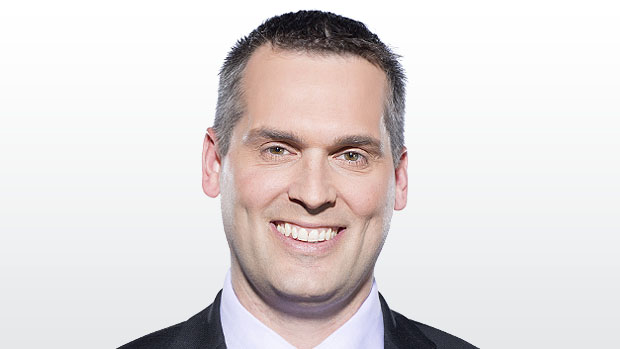 The Boston Bruins have been surprise contenders this season, and they decided to dip into the trade market for one of the top rentals available.
Statistically Speaking breaks down the deal that sees Rick Nash move from New York to Boston.
2017-2018 NHL STATS
| PLAYER | TEAM | POS | GP | G | A | PTS | CF% | CF%Rel | PDO | OZS% | ATOI |
| --- | --- | --- | --- | --- | --- | --- | --- | --- | --- | --- | --- |
| Rick Nash | N.Y. Rangers | LW | 60 | 18 | 10 | 28 | 49.2 | 3.8 | 97.7 | 55.4 | 17:06 |
| Ryan Spooner | Boston | RW | 39 | 9 | 16 | 25 | 53.5 | -0.5 | 104.6 | 78.2 | 14:29 |
| Matt Beleskey | Boston | LW | 14 | 0 | 0 | 0 | 51.7 | -2.3 | 87.5 | 63.9 | 10:51 |
2017-2018 STATS
| PLAYER | TEAM | POS | GP | G | A | PTS | +/- |
| --- | --- | --- | --- | --- | --- | --- | --- |
| Ryan Lindgren | Minnesota (Big 10) | D | 33 | 2 | 5 | 7 | -2 |
| Matt Beleskey | Providence (AHL) | LW | 21 | 4 | 2 | 6 | -8 |
The Bruins Get: LW/RW Rick Nash
Nash, 33, has been a very productive scorer over the course of his career, and has naturally declined from his best years, but is just three years removed from scoring a career-high 42 goals and is still adept at generating shots.
Among forwards to play at least 500 5-on-5 minutes this season, he ranks fourth in shots/60 (11.66) and ninth in shot attempts/60 (18.92), so even if he's not finishing like he did earlier in his career, when he was an elite scorer, he's still generating a lot of chances.
In Boston, Nash represents a solid addition to the second line, where he's expected to play alongside veteran centre David Krejci and rookie winger Jake DeBrusk. That line tends to get the benefit of more favourable matchups since the Bruins also boast the league's top line (Brad Marchand, Patrice Bergeron, and David Pastrnak) and that commands a lot more of the attention from the opposition.
The elephant in the room when it comes to Nash, as he joins a Stanley Cup contender, is that his playoff track record is shaky. He's been able to generate shots (3.4 per game), as usual, yet has scored a total of 15 goals in 77 postseason games, shooting an abysmal 5.7%. Maybe that means he's due for better results, but surely the Bruins are hoping that Nash can continue to generate shots and finish more like a scoring winger instead of a fourth-line mucker.
Since Nash, a pending unrestricted free agent, is coming with a hefty cap hit of $7.8-million, New York is retaining half of his salary for the rest of this season.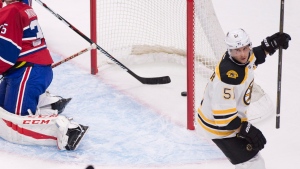 The Rangers Get: RW Ryan Spooner, LW Matt Beleskey, D Ryan Lindgren, a first-round pick and a 2019 seventh-round pick
Spooner is a 26-year-old playmaking forward, who has played centre, but has spent more time on the wing in recent seasons.
While he's not an ideal fit as part of the Rangers' rebuilding plans, Spooner could work in the short term. He's on the small side and not physical, but can distribute the puck and contribute on the power play. If he's not long for the Blueshirts, they will have a chance to pick up more assets if they flip him to a team in need of secondary scoring.
In the final year of a deal that has a $2.825-million cap hit, Spooner will be a restricted free agent in the summer.
Beleskey, 29, is a hard-nosed winger, who signed a lucrative free agent deal after scoring 22 goals for the Anaheim Ducks in 2014-2015. He has since managed to score 18 goals in 143 games for Boston and has spent much of this season in the AHL, where he hasn't been productive either.
In a rebuilding situation, the Rangers could plug Beleskey into the lineup to see if he can get out of the funk that has seen him score three goals in 63 NHL games since the start of last season. Or, taking on his undesirable contract may simply be the price of doing business. The Bruins are retaining half of Beleskey's $3.8-million cap hit for two more seasons beyond this one.
A 20-year-old sophomore at the University of Minnesota, Lindgren was a second-round pick of the Bruins in 2016. He hasn't produced much (three goals, 14 points in 65 games) in two collegiate campaigns, so he's not a particularly high-end prospect. At the same time, the Rangers are taking any and all pieces that they can get on defence in the hopes of finding some long-term answers for a position that has been a notable trouble spot.
Boston's first-round pick is surely going to be late in the round and picks in the 27-31 range historically offer about a 45% chance of becoming NHL players. The 2019 seventh-round pick doesn't bring a whole lot, but it's about a one-in-12 chance of landing an NHLer.
Verdict: Nash is a nice addition for the Bruins, and Boston paid a significant price to get him, but it can't be ignored that the Bruins also managed to unload Beleskey in the deal. Are the Bruins better today after making the deal? Sure, they might be but they paid a price for what might amount to a marginal upgrade.
The Rangers, on the other hand, made out quite well. It's possible that the draft picks or Lindgren don't pan out, but they might, and as an asset that the Rangers control beyond this season, Spooner has value that tilts this trade in New York's favour. It's not as if the Bruins gave up assets that they are likely to look back on with great regret, but if Nash leaves as a free agent, it will be a significant price for a short-term rental.
Many of the advanced stats used here come from Natural Stat Trick, Corsica and Hockey Reference.
Scott Cullen can be reached at scott.cullen@bellmedia.ca