Statistically Speaking: Raptors take a big swing in Kawhi deal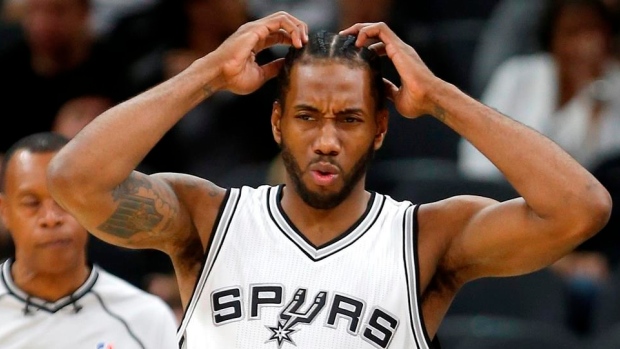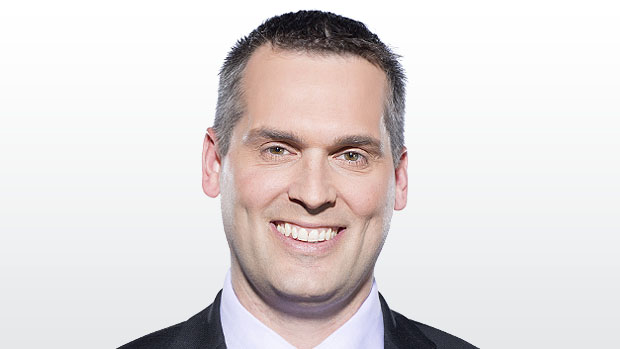 The Toronto Raptors have taken a calculated risk, dealing a star guard in order to acquire a potential superstar forward.
Statistically Speaking looks at the Raptors sending DeMar DeRozan to San Antonio in order to acquire Kawhi Leonard.
2017-2018 STATS
| PLAYER | TEAM | POS | GP | PPG | RPG | APG | BPG | SPG | FG% | FT% | 3PT% |
| --- | --- | --- | --- | --- | --- | --- | --- | --- | --- | --- | --- |
| Kawhi Leonard | SAS | SF | 9 | 16.2 | 4.7 | 2.3 | 1.0 | 2.0 | .468 | .816 | .314 |
| Danny Green | SAS | SG | 70 | 8.6 | 3.6 | 1.6 | 1.1 | 0.9 | .387 | .769 | .363 |
| DeMar DeRozan | TOR | SG | 80 | 23.0 | 3.9 | 5.2 | 0.3 | 1.1 | .456 | .825 | .312 |
| Jakob Poeltl | TOR | C | 82 | 6.9 | 4.8 | 0.7 | 1.2 | 0.5 | .659 | .594 | .500 |
The Raptors Get: SF Kawhi Leonard and SG Danny Green
Leonard, 27, is one of the best players in the league, when healthy. He was voted Defensive Player of the Year in 2015 and 2016, and was the Finals MVP when the Spurs won the championship in 2014. His defensive impact may have arrived sooner, but Leonard developed his game on the offensive end as well, emerging as a go-to scorer, averaging a career-high 25.5 points per game in 2016-2017.
However, last season, Leonard suffered a quad injury that limited him to just nine games played. It was effectively a lost season. But that lost season, and his dissatisfaction with the Spurs, is what even made a player of Leonard's caliber available in the first place.
In Toronto, Leonard is going to be the focal point of the team, but can easily slide into the starting small forward slot, with the flexibility to spend some time at power forward in small lineups. If Leonard is engaged and playing to his potential, he can be a superstar, dominating at both ends of the floor.
In the two seasons before his lost 2017-2018 campaign, Leonard averaged 23.4 points, 6.3 rebounds, 3.1 assists and 1.8 steals per game, while shooting 49.4% from the field, including 40.7% on threes, and 87.8% from the line.
One concern for Leonard is durability. He has played more than 70 games just twice in seven NBA seasons and, obviously, he's coming off a significant injury.
Leonard makes nearly $20.1-million next season, plus a $3-million trade kicker, and has a player option for $21.3-million in 2019-2020 but, provided he's healthy, he will surely not exercise that option in order to sign a free agent deal. Toronto does hold an advantage in that respect, because they will be able to offer Leonard a five-year, $190-million deal, while other teams top out at four years and $141-million. Will that difference be enough to convince Leonard to stay? That's the bet for the Raptors right now.
Green is a 6-foot-6 swingman who tends to play more at shooting guard, and he has found a niche as a three-and-D player. In his career, he's a 39.5% three-point shooter, though he's down a bit (35.7%) over the past three seasons, and he's an excellent defender.
With the Raptors, Green can take the starting spot at shooting guard, because he's been a starter for about six-and-a-half years with the Spurs, but he is ultimately a role player who can be a solid complementary contributor for 25 minutes a night.
Green is heading into the last year of a contract that will pay him $10-million next season. If the Raptors' season is going poorly, Green could be trade bait but, if not, he could very easily be competing for playing time with Toronto's deep crop of wing players.
At the moment, OG Anunoby, C.J. Miles, Delon Wright, Norman Powell, Green and Leonard are players that typically play at the two or three spot in the lineup. That's a lot of bodies on the wing. Anunoby can spend some time at the four, but if all of these guys are healthy, the Raptors may be more inclined to run with smaller lineups.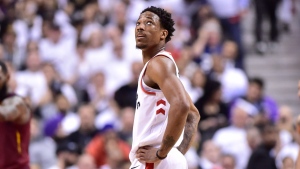 The Spurs Get: SG DeMar DeRozan, C Jakob Poeltl and a protected first-round pick
DeRozan, who turns 29 next month, has been the face of the Raptors franchise for most of his nine-year NBA career. He was named a third-team All-NBA player in 2017 and a second-team All-NBA player in 2018.
Over the past five seasons, DeRozan has averaged 23.4 points per game, with 4.5 rebounds, 4.2 assists and 1.1 steals per game, shooting 44.5% from the field, 30.5% on threes, and 83.5% from the line. He's been a mid-range threat, who has improved his three-point shot, but still only hit 31.2% last season, which is below average. Where DeRozan has always excelled, however, is his ability to get to the free-throw line. Since 2013-2014, James Harden, DeMarcus Cousins and Russell Westbrook are the only three players in the league to average more free throw attempts per game than DeRozan's 7.9. He's also very durable, playing at least 74 games in five of the past six seasons.
An area of concern for DeRozan is that he's never been a very effective defender. Advanced metrics and the eye test concur that he's much better with the ball in his hands.
In San Antonio, DeRozan will share the offensive load with power forward LaMarcus Aldridge. The Spurs were a 47-win team effectively without Kawhi Leonard last season, so adding DeRozan to the lineup could give them a shot at 50-plus wins, which isn't bad for a team trading away its best player.
DeRozan is under contract for three more seasons, at a little more than $27.7-million per season, which is not an unreasonable price for a star player.
Poeltl is a promising 22-year-old centre who has made some nice progress in a couple of seasons and will likely see a bigger role in San Antonio, where he can share time in the middle with 38-year-old Pau Gasol.
On his entry-level deal, Poeltl is inexpensive right now, making a little over $2.9-million next season with a team option for about $3.8-million in 2019-2020. It's reasonable to expect that he emerge as San Antonio's starting centre at some point in those two seasons.
The draft pick that the Raptors send to San Antonio is protected through the top 20 next season, so that decreases the odds of it becoming an impact player, though the Spurs have historically done all right with some of their later picks. If the pick falls in the top 20, then the Raptors would owe the Spurs a couple of second-round picks.
Verdict: While there is absolutely some risk involved, notably related to Leonard's health, and whether he's interested in playing for Toronto, especially beyond next season, the Raptors have to make this move every single time. It's a calculated gamble in order to acquire a superstar player. It's possible that it will only be a one-year run and Leonard could leave, which would leave the Raptors in a rebuilding position with lots of cap room following the 2019-2020 season, but it was getting increasingly difficult to envision the Raptors winning the East with this core.
It's up to the Raptors to sell Kawhi on the situation in Toronto. If the team wins, and he likes it, maybe the Raptors will be able to convince him to stay. A year ago, it was a forgone conclusion that Paul George would leave Oklahoma City as a free agent, but then he didn't. Surely the Raptors hope that they can convince Leonard that his path to the Finals is better in Toronto.
The hard part of this deal, for the Raptors, is that the franchise has a history of having star players leave, but DeRozan was a star that embraced the city and wanted to spend his whole career in Toronto. Dealing a player like that hurts a little bit more given the history of this franchise with their previous stars. Damon Stoudamire, Tracy McGrady, Vince Carter, and Chris Bosh all passed through Toronto, and none were as invested in sticking around like DeRozan.
Ultimately, Raptors GM Masai Ujiri is taking the chance that he will be able to keep Leonard long-term. If he does, the deal is a slam-dunk win for the Raptors. If not, it was still worth it because the price paid is quite reasonable and gives Toronto a fair shot to compete with Boston and Philadelphia as the best teams in the East.
Scott Cullen can be reached at scott.cullen@bellmedia.ca