Statistically Speaking: Recapping RITHAC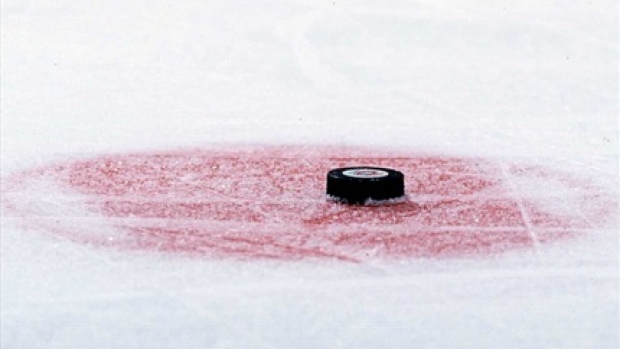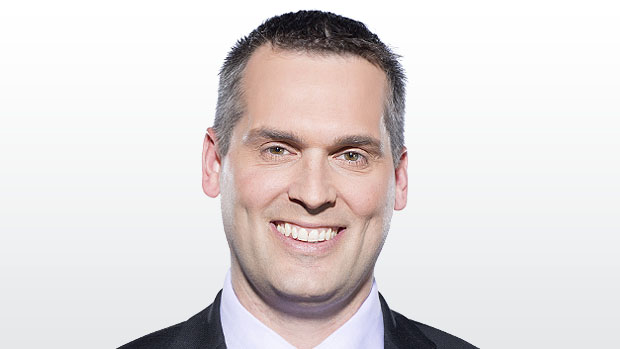 Over the weekend, I attended the Rochester Institute of Technology Hockey Analytics Conference (#RITHAC) and came away, as always, impressed by the smart people digging into hockey data.
The conference was really well attended. Some analytics-community notables, in addition to those presenting, included Arik Parnass, Matt Pfeffer, Andrew Thomas, Eric Tulsky and Sam Ventura. One thing I enjoy about getting to analytics conferences is that it's cool to have smart conversations away from the panels too.
A recap of Saturday's proceedings:
DATA VISUALIZATION
(@dataandme, @Bbl_Astrophyscs and @IneffectiveMath)
This panel was a great way to start, and Micah Blake McCurdy, of www.hockeyviz.com, was the only one with a hockey background.
I don't always latch on to data viz, but when it's good, it really stands out, so learning about the process – the choices that are made to make the data stand out – was fascinating. As Mara Averick noted, they're trying to use a human shorthand, so that readers/viewers can intuitively understand.
My favourite example from this panel was this one, showing how scoring probabilities changed on the basketball court based on the position of the ball and other players.

When it comes to hockey, in addition to Micah's cool viz, I also like the HERO charts created by @MimicoHero and find that @SeanTierney consistently provides graphs that clearly tell a story.
KILLING TIME: ANALYZING ZONE EXITS ON PENALTY KILLS
(@JKFischer)
Micro-tracking is the next wave of analytics, it seems, and while it's labour-intensive, it can yield some answers that lie under the surface. In this case, John Fischer of allaboutthejersey.com broke down the penalty killing of the New Jersey Devils, and noted how it changed for the better under new head coach John Hynes.
Good news, Oilers: Adam Larsson was a big part of New Jersey's PK improvement last season.
ADVANCED STATISTICAL ANALYSIS OF GOALTENDING
(@NMercad)
Nick Mercadante tackled the ever-challenging aspect of goaltender evaluation, coming up with a win threshold percentage as a way to determine a goaltender's contribution.

As usual, Henrik Lundqvist is really good and Steve Mason is better than you think.
DEFENDING THE PASS
(@Cane_Matt and @RK_Stimp)
This was outstanding information gleaned from the passing project run by Ryan Stimson. It was fascinating to see shooting percentages applied to specific situations. Passes across the Royal Road are deadly, followed by those from behind the net, and knowing these percentages helps to apply value to the shot assists.
One of the more interesting points to follow, though, was that there was very little correlation between defencemen allowing passes across the Royal Road. That is, for defencemen, there wasn't any indication that allowing a lot of Royal Road passes in one half of the games would result in allowing a lot of Royal Road passes in the other half. Matt used the defensive numbers to show that there was little difference, defensively, between Shea Weber and P.K. Subban.
Additionally, Ryan incorporated great video examples to show how a team that had poor defensive numbers (when it comes to shot assists and zone entry assists against) – okay, it was Colorado – was giving up chances with sloppy defensive positioning. Likewise, he showed how a strong team by those metrics (Florida) used excellent gap control in the neutral zone; a lot of really good stuff in this presentation.

HOCKEY COACHING PANEL
(Joe Cardarelli, Cortland St. Head Coach; Mike Germain, RIT Goalie Coach; Ed Gosek (Oswego Head Coach); David Smith (Canisius Head Coach) and Mitch Stephens (Geneseo Assistant Coach)
The coaching panel offered a different perspective. Some of it is that college coaches don't have the same kind of resources that are available at the pro level, but there were also some instances of those coaches wanting a stat that will guarantee success and it doesn't quite work like that.
I was impressed to find out that D III Cortland State was tracking zone entries and exits and RIT seemed positive about the insights they received (from Ryan Stimson) during the season.
If teams want to do it, they can find ways to compile their own advanced stats (I'm reminded of Kyle Dubas enlisting others in the Sault Ste. Marie Greyhounds organization to manually track the team's Corsi), but the challenge is finding a coach who is willing to incorporate data into decision-making even when the data runs contrary to what he believed in the first place.
VALUE OF A ZONE START
(@EmpiricalSports)
Michael Schuckers went back into the data to evaluate how much a start in the offensive or defensive zone would be worth to a player's production.
It's a math-heavy examination, and while it came out with results that might be expected when it comes to Corsi (4.76%), the effect on Fenwick (13.61%) was an eye-opener. Not quite sure what to make of that difference, to be honest.
MAXIMIZING NHL PLAYER LINEUPS
(@dtmaboutheart)
I liked this look at lineup construction, partly because it's been easy to see how some teams have had success in this manner. The most recent Stanley Cup champions are a good example, as they didn't simply play their best players on line one, second-best on line two and so on. They had rookie wingers Conor Sheary and Bryan Rust skating on lines with Sidney Crosby and Evgeni Malkin, respectively.
OPTIMAL ROSTER STRUCTURE
(@Cant_Er)
Eric Cantor examined how the Tampa Bay Lightning lineup was better when they played seven defencemen in 2014-2015. It was interesting to see how player usage was altered with an extra defenceman – the No. 1 guy even played a bit more – but, for the Lightning, the results were positive. It also led to mention of the Ewing Theory.
HOCKEY MEDIA PANEL
(@Classlicity, @AlisonL, @BWest_Trib and @tsnscottcullen)
We had some fun discussing different strategies for incorporating advanced stats into our articles, how analytics can provide a distinctive voice, what we're excited about in the future and response from readers.
My real takeaway is that readers want evidence and stats can provide evidence to back up statements. To me, the reason to look to stats is that they can show whether or not that hot take passes the sniff test.
Anyway, it was a fun panel, even if I may have gone on a rant or two.
DRAFTING OVERAGERS: HAVE THE LEAFS UNCOVERED THE NEWEST MARKET INEFFICIENCY
(@SeanTierney)
I didn't catch all of this presentation – still recovering from the media panel – but I think I caught up with it as Sean progressed through.
What Sean showed is how scouts generally find elite talent in their first year of draft eligibility.
Here, let Sean's pictures tell the story:

DRAFT ORDER INCENTIVES AND LEAGUE COMPETITIVENESS
(@IneffectiveMath)
Micah Blake McCurdy wrapped up the proceedings by revisiting the Gold Plan, a strategy to avoid tanking. The idea is that teams start to accumulate points once they have been officially eliminated from playoff contention, so bad teams still have the greatest opportunity to accrue points, but their incentive is to win their games rather than lose.
For all the practical benefits that Micah pointed out, I still think that the NHL is a long way from heading down this route, because I don't think they see tanking as a widespread problem. Every once in a while Connor McDavid comes along and that raises the stakes, but most of the time it's not particularly egregious.
RITHAC CUP
With the day in the classroom done, the nerds hit the ice for some hockey, an awesome and fun way to finish the conference. Check out the signs.
The conference will apparently be on YouTube in the not-too-distant future, so I encourage you, if you're interested, to check it out once it has been posted.
Scott Cullen can be contacted at Scott.Cullen@bellmedia.ca.