Statistically Speaking: Rochester Hockey Analytics Conference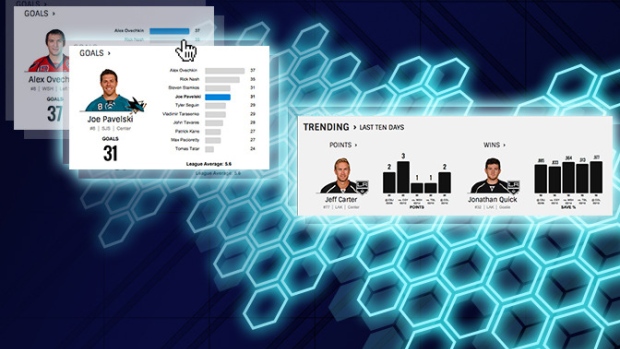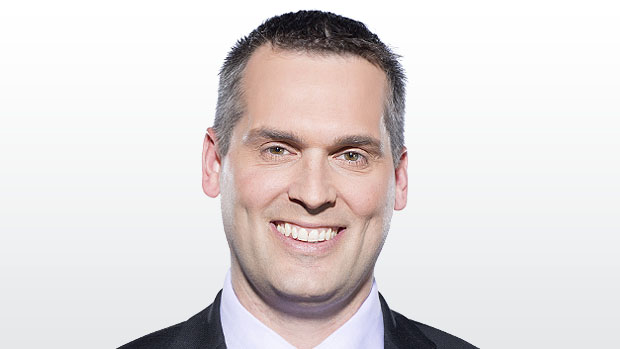 On the first Saturday of the NHL season, my day started in the dark at five in the morning so that I could embark on the three-hour drive to the Rochester Institute of Technology for a hockey analytics conference, put on by Ryan Stimson (with support from RIT professors Matt Hoffman and Paul Wenger). The itinerary for this day was impressive and a good chance to learn new things from passionate hockey fans.
It was a good opportunity to meet with people that I only knew online previously, or to catch up with those that I've met at previous conferences. It was a smart group talking hockey that day, and I was fortunate to take part. (Click through on links for more information on the specific presentations.)
Here's my recap.
THE STATE OF HOCKEY ANALYTICS
The day started with a review of the current state of hockey analytics. The panel included Hockey Prospectus editor Timo Seppa, War-on-Ice founders Sam Ventura (now with the Pittsburgh Penguins) and Andrew Thomas (now with the Minnesota Wild) as well as Matt Pfeffer (a data analyst for the Montreal Canadiens).
While these guys were naturally protective of their working relationships, there were still some interesting insights. Pfeffer, who is all of21-years-old, noted how much he's learned in a short time when it comes to analytics, saying that some current consensus in analytics is still wrong (though he offered no specific examples).
While Pfeffer got a little online heat for saying that "Michel Therrien doesn't care about numbers," that snippet was taken out of context and the following point, that Therrien cares about how to apply the information gleaned from the stats, supporting Pfeffer's comment that he's had "great success working with the coaching staff."
In every hockey analytics conference I've attended, though, there is always a point made about getting the message across so that it is actionable for the people involved (ie. coaches, players).
As Andrew Thomas noted, "Never, ever use the term 'r-squared' with a coach."
While there is hope that, at some point in the not-so-distant future, there will be more detailed information available when player tracking information is available, there are limitations with current NHL stats. "Hockey analytics are clues from an imperfect data set," said Pfeffer.
What we have is clearly better than what existed previously, but there is room to improve and one of the ways to do that is in tracking microstats – more on that to come.
The second presentation was by Brad Stenger, who had some very interesting stats – that player skating speed typically decreases by 15% from start of game to third period, or that there is a 20% strength decrease from start of the season through the end for a typical player. I talked with Brad during a break and, looking at that information, wondered if the real success of a team's fitness program is, in addition to first and foremost keeping players healthy enough to perform, is finding ways to minimize those relative strength losses. Losing 5-10% when others are losing 20% is an edge that can show up in the standings.
Another thing that Stenger noted is that hockey has more practice injuries compared to other sports, though I'm not sure how to avoid this. It's a physical game played on a slippery surface with frozen pucks and hard sticks, all of which can be factors in the frequency of injury. Knowing that it's an issue, though, is a starting point for teams to consider how they might be able to reduce those injuries.
Another point that Stenger brought up was that reporters (when in doubt, blame the media!) have a bad habit of trying to identify a timeframe for when a player might return from injury. When the timeline is presented, we then heap praise upon the player who hurries back and returns to the lineup sooner than anticipated, while questioning those that don't return at the prescribed time in other cases, a process that isn't conducive to a player getting healthy. Of course, teams are notoriously dishonest or deceptive when revealing injury information, so it's a whole cat-and-mouse game for fans who simply want to know when how long their favourite player (or cornerstone of their fantasy team) will be out of the lineup. This is all part of a larger issue about how much value there is, across all sports, for teams if they can keep their players healthy.
Kyle Stich created a model for finding undervalued and overpaid players. While I appreciate the model he created for assessing risk when investing in a player, I wonder if it would be possible to include more relevant factors in the evaluation. Shots, time on ice and blocked shots are useful, but surely we can do better to assess player value.
As with other findings, however, Stich found that peak performance for hockey players typically landed at about age 24-25. Prime years come earlier than you think.
MAINSTREAMING ANALYTICS IN THE MEDIA
Matthew Coller, who writes for Hockey Prospectus and is on-air talent for WGR 550 in Buffalo, focused his talk on how to present information and make it accessible to a wider audience. What Coller found (and I would say coincides with my experience as well) was that more of his audience wanted evidence to back up player evaluations. The old-fashioned eye test can be part of that, but a player's measurables can go a long way towards confirming or debunking the narrative.
Ideally, when providing new analysis it can change the way people watch and evaluate the game. From my experience, zone entries are a prime example. I've watched hockey for most of my life and it's only been in the past couple of years that I've started paying closer attention to how teams get through the neutral zone and whether they carry or dump the puck to enter the opposition zone. Dump and chase was a viable strategy when I was younger; now it's almost a last resort.
HOW THE SALARY CAP DICTATES DECISION MAKING
Alexandra Mandrycky, the driving force behind War On Ice's Salary Cap section, went through the fine details of the salary cap and how they applied to the Los Angeles Kings last year. It involved a lot of accounting and tracking the fine details of the collective bargaining agreement, which can be rather dry material, but when it's applied to the actual roster decisions of a team that was forced to dress fewer than 20 skaters at times in the wake of Slava Voynov's suspension and a few injuries, it shows just how important those details can be.
EVALUATING AND PREDICTING SUCCESS USING SALARY CAP PERCENTAGES
The main point of Carolyn Wilke's presentation was about using salary cap % to evaluate cap hit. This comes with risk that the cap isn't necessarily going up as much anticipated when contracts were signed, but it's certainly true that, in the most likely scenario, eight years from now, a $6-million cap hit will have a different impact than it does on the current cap.
Consider that the 2007-2008 salary cap was approximately $50.3-million and this year's cap is $71.4-million, and increase of nearly 42%. A $6-million cap hit on $50.3-million would be 11.9% of the salary cap. On $71.4-million, it would be 8.4% of the cap, so that can help provide perspective.
HOW CHANGING TEAMS AND COACHES AFFECTS PERFORMANCE METRICS
David Johnson, of Puckalytics and Hockey Analysis fame, talked about player evaluation. Since player talent has shown that it is persistent year-to-year, metrics also need to be persistent.
What Johnson discovered is that forwards' relative offensive stats are much more persistent when players change teams, while defensive performance is much more team-dependent. Basically, offensive numbers do a pretty good job evaluating the best offensive players, but we're still trying to figure out the best measures for evaluating defensive play.
Micah Blake McCurdy, who is well-known for his data visualizations, was digging deep into shift starts, trying to reconcile how zone starts could apply to an adjustment on standard shot metrics.
Ultimately, McCurdy determined that the changes due to zone starts are relatively minimal, especially after the first 10 seconds of a shift.
One part of McCurdy's presentation that stood out to me was that the neutral zone is effectively a defensive zone in terms of how difficult it is to generate shots. In McCurdy's adjustment coefficients, he weighted shots for and against based on zone starts and the neutral zone values are much closer to defensive zone values.
OPTIMIZING PERFORMANCE THROUGH SPECIALIZED TRACKING
Jen Lute Costella embarked on a monstrous project, tracking every goal scored by 73 forwards in order to discover some differences that could be used to help find the right fit for linemates. Basically, not all goals are created equally.
A few findings that stood out to me:
Wild LW Thomas Vanek scored a very high percentage (81%) of his goals on one-timers, while Blue Jackets C Ryan Johansen (20%) and Hurricanes LW Jeff Skinner (22%) rarely finished with one-timers. That ought to affect the types of players that are slotted on lines with those players.
At the other end of the spectrum, Islanders C Mikhail Grabovski (11%) and Panthers C Nick Bjugstad (10%) had the highest percentage of goals in which they had the puck for more than four seconds before finishing.
A player like Red Wings RW Gustav Nyquist sits at the low end of goal-scorers for receiving first assists in the offensive zone, and that's useful information when trying to set lines – a team doesn't necessarily need to prop up Nyquist with a centre to create chances in the offensive zone.
Also, on observation, Colorado had a lot of zone time, but it was largely harmless zone time.
Lute Costella had 100 volunteers, nearly half of which were women, to track more than 7,000 goals for this project. The size of the project could easily be overwhelming, but organizing this teamwork has resulted in some interesting findings, all from watching the games, over and over again.
ESTABLISHING NEW BASELINES FOR GOALIE ANALYSIS
Nick Mercadante ventured into the voodoo world of goaltenders, trying to use shot quality to provide further insight into goaltender performance, and coming up with a calculation to measure Adjusted Goals Saved Above Average. Given how difficult it is to evaluate goaltending, using statistics and the eye test, any efforts at improvement are worthwhile.
Of course, on a night that Mercadante highlights how well Steve Mason played for Philadelphia last season, considering the quality of shots that the Flyers surrendered, Mason was lit up for four goals on eight shots. Never forget, goalies are voodoo.
EVALUATING SUCCESS AND FAILURE IN THE DEFENSIVE ZONE
More microstat-tracking. Jessica Schmidt broke down zone exit data, but went a step further by measuring the forechecking pressure applied by the opponent. It's one thing to know how effectively a player exits the defensive zone, another to know how well they can handle pressure.
This is not unlike NBA tracking that is becoming more prevalent, in which shooting percentage gets broken down by how far away the nearest defender is from the shooter. It's this kind of detail that then provides further context for Corsi. If a player has a poor Corsi, that's not an answer, that's the question and finding out information about a player's zone exits (and entries, and defending entries) can help answer why a player's Corsi isn't ideal.
Stephen Burtch took data from Stimson's passing project and could use the data to determine which players were central to a team's attack. He contrasted last season's New York Islanders and Toronto Maple Leafs; it turns out the Islanders lineup was much deeper.
As the passing project evolves, there will be more ways to examine the data, but this is a first step.
IT AND KNOWLEDGE MANAGEMENT FOR ELITE HOCKEY TEAMS
Jack Han, who does analytics work for the McGill Martlets hockey team, talked about the tools that can be used for a team looking to get into advanced stats, including Steva (video analysis software) and using a site as ubiquitous as YouTube to share insights with players. Han also noted that Trello, a collaboration and project management software, is efficient for sharing analytics. The upshot is there are inexpensive ways to put together a reasonably in-depth operation.
Stefan Wolejszo discussed how a team can incorporate an analytics department, bringing measurable to the decision-making process. Of course, as teams make smarter decisions, an analytics staff can pay for itself many times over.
QUANTIFYING CHEMISTRY THROUGH ROSTER MAKE-UP
Michael Boutros examined fractionality in roster construction, an effort to calculate chemistry. Trying to measure what, on the surface, seems immeasurable, is a huge challenge. I don't think a definitive answer was presented here, but a fascinating approach, nonetheless.
WRAPPING IT UP
Part of the value of having these hockey analytics conferences is getting to look at the game in a different way. Smart people are coming at this information with a lot of different experiences influencing their analysis. While answers aren't all neat and tidy, the process of getting there can allow an open mind to learn a lot about how this game is played.