Statistically Speaking: Ryan rides percentages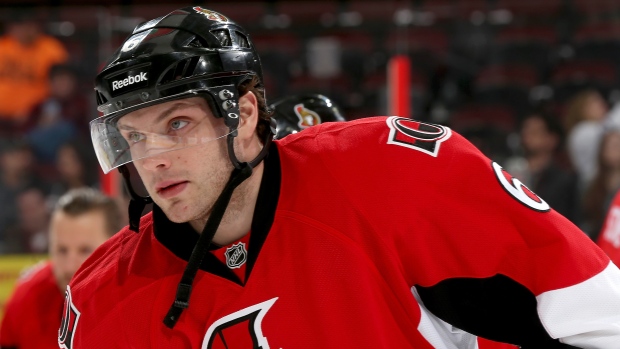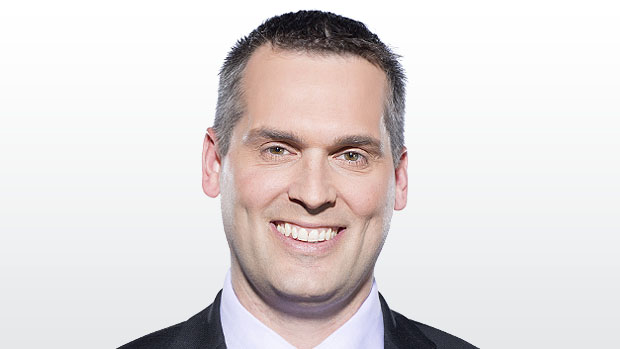 Bobby Ryan producing for the Senators; Barrie, Doan, Iginla and more in Scott Cullen's Statistically Speaking.
HEROES
Bobby Ryan – Ottawa's big skilled winger tallied two goals and one assist in a 3-2 win at St. Louis. With 36 points in 39 games this season, Ryan is scoring at a career-best 0.92 points per game, though it's being fueled by a high on-ice shooting percentage, second-highest among forwards with at least 400 5-on-5 minutes:
HIGHEST ON-ICE SH%, FORWARDS (MINIMUM 400 5-on-5 MINUTES)

Keep in mind that, generally, players benefitting from high on-ice shooting percentages are ripe to have those percentages fall.
Tyson Barrie – Colorado's playmaking defenceman was in on all four goals, producing two goals and two assists, in a 4-1 win against Los Angeles, giving him eight points (3 G, 5 A) in the past six games. His 27 points in 36 games this season is tied for sixth among defencemen.
Shane Doan – Arizona's captain continued his hot streak by putting up two goals in a 3-2 win at Vancouver. He has seven goals in the past four games, giving him 15 goals in 30 games this season, already surpassing last season's 14 goals in 79 games. Something to keep in mind, since Doan is 39-years-old: since 2000-2001, Teemu Selanne is the only forward aged 39 or older to have a 30-goal season.
Jarome Iginla – Colorado's veteran winger buried the 600th goal of his career in a 4-1 win against Los Angeles. It hasn't been an easy year for Iginla, who went through a big slump from mid-November through mid-December before picking up a bit lately, as he has just 21 points (11 G, 10 A) in 40 games. At the same time, this is a career milestone and it was built on consistent production. Since 1995-1996, no one has more than Iginla's 12 30-goal seasons.
ZEROES
Milan Lucic – The Kings winger failed to generate a shot attempt in a 4-1 loss at Colorado, continuing his recent slump. He has two points (1 G, 1 A) with a dozen shots on goal in the past eight games.
Alex Chiasson – Buried in the defensive zone against St. Louis, the Senators winger was on the ice for three shot attempts for and 18 against (14.3 SAT%).
Jujhar Khaira, Anton Lander, Rob Klinkhammer – Edmonton's fourth line was locked in the defensive zone when they were on the ice together against Carolina, registering zero shot attempts for and 10 against at even strength.
VITAL SIGNS
Mika Zibanejad – A stick to the face ended the Senators centres night after playing just 1:16 at St. Louis.
SHORT SHIFTS
Blues LW Alexander Steen had a pair of assists in a 3-2 loss to Ottawa; he has 11 points (3 G, 8 A) in the past 11 games…The Blues defence pairing of Joel Edmundson and Kevin Shattenkirk controlled play against Ottawa, on the ice for 21 shot attempts for and four against (84.0 SAT%) at even strength…Hurricanes fourth-liners Riley Nash and Brad Malone performed well (9 for, 0 against, 100.0 SAT%) in a 1-0 OT loss at Edmonton…Canucks C Jared McCann and RW Derek Dorsett controlled play (20 for, 3 against, 86.7 SAT%) in a 3-2 loss to Arizona.
Oilers G Cam Talbot had a 29-save shutout in a 1-0 win over Carolina. He's improving after a slow start, posting a .941 save percentage in his past seven appearances…Red Wings G Petr Mrazek recorded a 22-save shutout in a 1-0 win against New Jersey; he has a .930 save percentage in his past 10 games…Devils G Cory Schneider stopped 20 of 21 shots in the loss, and has a .934 save percentage in his past 12 games…Senators G Andrew Hammond turned aside 36 of 38 shots in a 3-2 win at St. Louis. He has a .927 save percentage in seven games this season…Hurricanes G Cam Ward stopped 26 of 27 shots in a 1-0 OT loss at Edmonton, continuing his best stretch of the season with a .939 save percentage in his past six starts…Coyotes G Louis Domingue made 35 saves on 37 shots in a 3-2 win at Vancouver and has a .926 save percentage in eight appearances for Arizona this season.
FANTASY FOCUS
Players owned in more than half of TSN leagues, that you might consider cutting loose based on recent play:
Jason Pominville – Minnesota's veteran winger has one goal and no assists, with 16 shots on goal, in the past eight games. Owned: 86.2%
Joel Ward – The Sharks winger is mired in a nine-game goal drought, during which he has three assists and 17 shots on goal. Owned: 53.0%
Gustav Nyquist – It's been a rough stretch for the Red Wings sniper. He has no goals and two assists in the past seven games. He has 11 shots on goal in that span, but seven of them came in one game. Owned: 97.0%
Much of the data included comes from www.war-on-ice.com, stats.hockeyanalysis.com www.hockey-reference and www.naturalstattrick.com
Scott Cullen can be reached at scott.cullen@bellmedia.ca