Statistically Speaking: Sens save on Phaneuf trade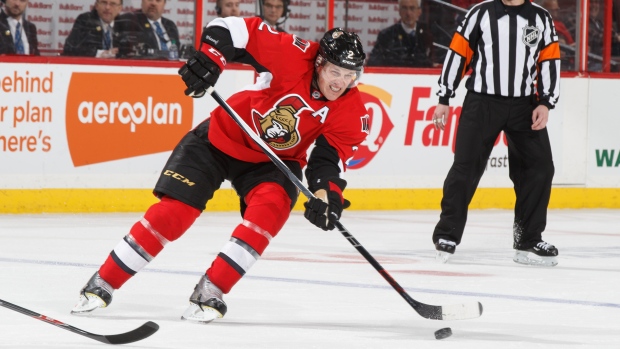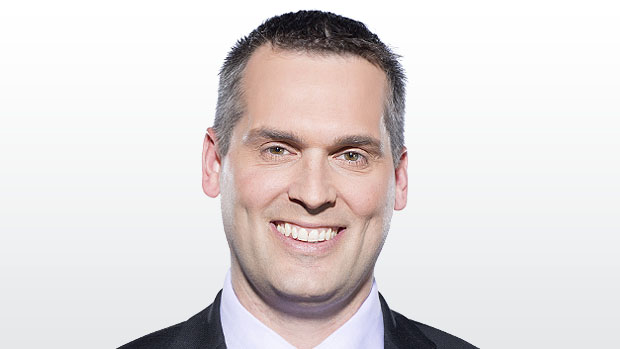 The Ottawa Senators got the jump nearly a couple of weeks ahead of the NHL Trade Deadline by making a four-player trade with the Los Angeles Kings.
Statistically Speaking breaks down the deal sending Dion Phaneuf back to the Western Conference.
2017-2018 STATS
| PLAYER | TEAM | POS | GP | G | A | PTS | CF% | CF%Rel | PDO | OZS% | ATOI |
| --- | --- | --- | --- | --- | --- | --- | --- | --- | --- | --- | --- |
| Dion Phaneuf | Ottawa | D | 52 | 3 | 13 | 16 | 42.6 | -6.6 | 100.5 | 45.0 | 20:26 |
| Nate Thompson | Ottawa | C | 43 | 4 | 7 | 11 | 44.0 | -4.6 | 98.7 | 40.7 | 12:30 |
| Marian Gaborik | Los Angeles | LW | 30 | 7 | 7 | 14 | 50.2 | -0.4 | 105.5 | 58.4 | 14:21 |
| Nick Shore | Los Angeles | C | 49 | 4 | 11 | 15 | 53.2 | 3.8 | 98.2 | 39.1 | 14:34 |
The Kings Get: D Dion Phaneuf and C Nate Thompson
Phaneuf, 32, along with partner Cody Ceci has been part of one of the worst defence pairings in the league over the past couple of seasons, with the worst goal, expected goal and Corsi numbers among pairings that have played at least 1000 5-on-5 minutes since the start of last season. (View Phaneuf's HockeyViz shots against heat map here.)
To his credit, however, Phaneuf has managed to put up better numbers when away from Ceci, so maybe there is some hope that Phaneuf can perform better in a new situation.
At this stage of his career, Phaneuf has lost mobility, and is averaging a career-low 20:26 time on ice per game, but he could be looking at a major upgrade in Los Angeles, possibly getting a chance to play alongside Drew Doughty on the Kings' top pair. Doughty's been playing a lot with Derek Forbort, so that does seem like a spot that is open for potential change.
Phaneuf still has a heavy shot and can be a physical presence, but given that his play has already declined in recent years, it's fair to wonder how well he's going to age, and there are three more years, with a cap hit of $7-million left on his contract. The Senators will retain 25% of Phaneuf's salary, so the cap hit for the Kings will be $5.25-million per season for the three seasons beyond this current campaign. That's still a significant commitment.
Thompson is a 33-year-old who can play centre and left wing. He signed a two-year contract last summer, paying him $1.65-million per season, which is an outrageous price given his contributions. He's a gritty veteran, but he has surpassed 20 points in a season once in his career.
In Los Angeles, Thompson offers experienced depth, having played nearly 600 regular-season games and contributing 18 points in 58 career playoff games but, throughout his career, he's been on the wrong side of shot differentials. He may be worth a look on the Kings' fourth line, but that's about it.
The Senators Get: LW Marian Gaborik and C Nick Shore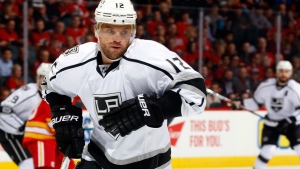 Gaborik, 35, was an elite scoring winger earlier in his career, surpassing 30 goals in a season seven times, but injuries and age have taken their toll and while he's managed seven goals in 30 games this season, Gaborik had just one assist and 12 shots on goal in his last 12 games with the Kings.
Signed for three more years beyond this current season, Gaborik's contract has a $4.875-million cap hit, but the actual cash owed to him in the next three seasons is $3.8-million less (total) than the cap hit, which seems to be the kind of acquisition that a budget-conscious team would make.
Is it possible that Gaborik could fill a secondary scoring role for the Senators? Sure, it's possible. But, he's missed 81 games over the past three seasons, so it's also possible that Gaborik doesn't finish out his contract, either due to retirement or ending up on long-term injured reserve, and that could conceivably save the Senators even more cash.
Shore is a 25-year-old centre who plays a solid defensive game, but has trouble finishing at the other end of the rink, scoring on just 5.5% of his shots in his career.
As a replacement for Thompson in Ottawa, Shore is an upgrade, and not just because he's making $925,000 this season and will be a restricted free agent in the summer. His possession stats have been positive and he has been starting more of his shifts in the defensive zone this season.
Verdict: It makes lots of financial sense for the Senators – a team near the bottom of the standings – to get away from the Phaneuf contract, simply because a significant financial obligation to a declining defenceman headed into his mid-30s is not ideal.
If Phaneuf is capable of performing at a high level with a new partner in Los Angeles, then the Kings may not mind taking on Phaneuf's contract, but there is at least some risk that Phaneuf won't be able to perform at a high level and the Kings have committed enough financially that they should expect high-level performance.
Ultimately, the Senators are making the fiscally-sound move by reducing their exposure, and that matters for a budget team, while the Kings are taking a shot on a player that they think can still be a solid contributor in their top four on the blueline. The Kings' side of the deal is more inspired, I suppose, but Ottawa's play is safer. Now the Senators have to figure out who is going to fit into their top four on defence.
Many of the advanced stats used here come from Natural Stat Trick, Corsica and Hockey Reference. Salary information is from Cap Friendly.
Scott Cullen can be reached at scott.cullen@bellmedia.ca