Statistically Speaking: Sens' Tkachuk finds the net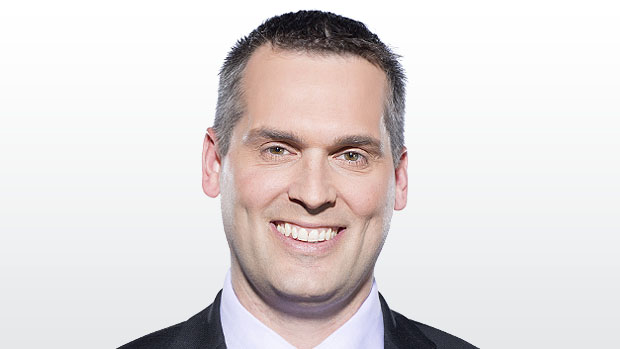 Tkachuk quickly makes his mark for the Senators; Lajoie, Voracek, Kuznetsov and more in Scott Cullen's Statistically Speaking.
The fourth overall pick in the 2018 Draft, Brady Tkachuk was skating in his second game for the Ottawa Senators Wednesday, and had a standout performance – scoring two goals and adding an assist a 7-4 loss against Philadelphia.
While Tkachuk was regarded as a top prospect, one concern around his game was related to his inability to score goals because he managed just eight goals in 40 games as a freshman at Boston University in 2017-2018.
That's a small sample size, but it's not easy to look at a player struggling to score in the NCAA and think that he's ready to score goals in the NHL; that's not usually how it works.
At the same time, there were some factors working in Tkachuk's favour. In his last year with the U.S. Development Program, for example, he had 37 goals in 85 games, which ranked second on the club (just behind Sharks first-rounder Josh Norris, who was acquired by the Senators in the recent Erik Karlsson trade). Tkachuk also generated a lot of shots at BU, leading the Terriers with 131 shots on goal in 40 games.
If he were to remain in college, surely expectations would have been for Tkachuk to have his shooting percentage increase from last season's 6.1%, but it's a little more challenging to project that a snake-bitten player would still see the benefits of regression when moving up to the NHL.
There's no guarantee that Tkachuk is going to be a big scorer, let alone right away, but he had some bounces going his way against Philadelphia and he has been creating opportunities.
Rookie Senators defenceman Max Lajoie also had two goals and an assist against Philadelphia, and both Lajoie and Tkachuk led the Senators with eight shot attempts in the game.
If Tkachuk can continue to generate shots – he does have 12 shot attempts and eight shots on goal through his first two games – then he will have an opportunity to produce in an offensive role. Given his collegiate production, that would count as a pleasant surprise, and the Senators could use a little bit of good news from time to time.
HEROES
Jakub Voracek – The Flyers winger had a monster game at Ottawa, putting up two goals and three assists, while recording 10 shot attempts (6 SOG). He has eight points (2 G, 6 A) in four games.
Evgeny Kuznetsov – Washington's playmaking pivot had a goal and three helpers in a 5-2 win over Vegas. He's playing more (20:42 per game) this season and has seven points (3 G, 4 A) in three games.
ZEROES
Rickard Rakell, Sam Steel, and Troy Terry – The Ducks trio, a couple of rookies skating with their top goal-scorer, was buried (2 for, 19 against, 9.5 CF%) in a 3-2 shootout loss against Arizona.
Craig Anderson – Ottawa's veteran netminder gave up six goals on 44 shots in a 7-4 loss to Philadelphia, leaving him with a .895 save percentage in his first three starts this season, not ideal after he had a .898 save percentage in a disappointing 2017-2018 season.
VITAL SIGNS
Nolan Patrick – The second-year Flyers centre suffered an upper-body injury at Ottawa, and left the game after playing just 3:30.
Ryan Kesler – Anaheim's veteran centre returned to action, somewhat surprisingly early in the season, and scored a goal in a 3-2 shootout loss to Arizona.
SHORT SHIFTS
Flyers LW Scott Laughton scored two goals in a 7-4 win at Ottawa, giving him three goals in four games…Flyers D Radko Gudas contributed a career-high three assists, giving him four assists in three games…Flyers LW Claude Giroux chipped in a goal and an assist, and has six points (1 G, 5 A) in four games…Senators C Chris Tierney earned three assists against Philadelphia, and has six points (1 G, 5 A) in four games…Capitals LW Alex Ovechkin scored a pair of goals in a 5-2 win over Vegas. He has five points (4 G, 1 A) in three games…Capitals C Nicklas Backstrom had a goal and an assist, and has six points (1 G, 5 A) in three games…Capitals RW Brett Connolly, making the most of his role alongside Ovechkin and Kuznetsov, added a couple of assists, giving him three assists in three games. Capitals D John Carlson also had a pair of assists, and has six points (2 G, 4 A) in three games…Senators LW Zack Smith had a strong territorial game (15 for, 4 against, 79.0 CF%) in a 7-4 loss to Philadelphia…The Golden Knights line of Max Pacioretty, Tomas Nosek, and Erik Haula dominated play (22 for, 4 against, 84.6 CF%) in a 5-2 loss at Washington…Ducks G John Gibson turned away 37 of 39 shots in a 3-2 shootout loss to Arizona. He has a .955 save percentage through four starts.
FIRSTS
Ben Street – The 31-year-old Ducks forward notched his first career NHL goal, in his 39th game, a 3-2 shootout loss against Arizona.
Many of the advanced stats used here come from Natural Stat Trick, Corsica and Hockey Reference.
Scott Cullen can be reached at scott.cullen@bellmedia.ca