Statistically Speaking: Sharks get Kane at bargain price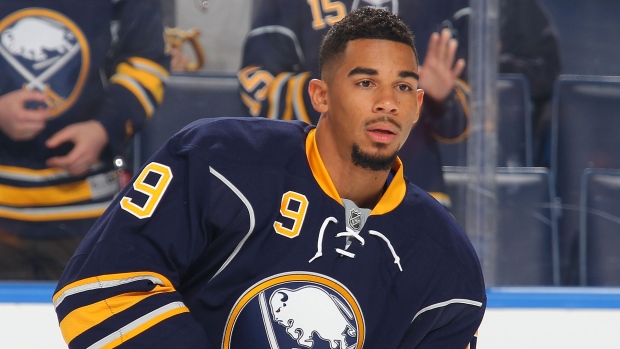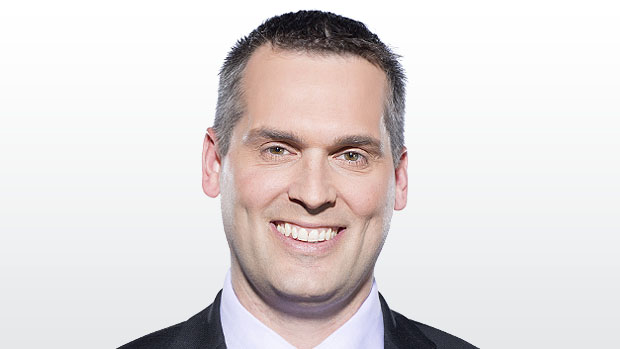 The San Jose Sharks dipped into the rental market and traded for a winger that can help provide some offence.
Statistically Speaking looks at the deal sending Evander Kane from Buffalo to San Jose for an uninspiring return.
2017-2018 STATS
| PLAYER | TEAM | POS | GP | G | A | PTS | CF% | CF%Rel | PDO | OZS% | ATOI |
| --- | --- | --- | --- | --- | --- | --- | --- | --- | --- | --- | --- |
| Evander Kane | Buffalo | LW | 61 | 20 | 20 | 40 | 49.9 | 4.2 | 98.8 | 57.7 | 19:23 |
| Dan O'Regan | San Jose | C | 19 | 0 | 4 | 4 | 42.5 | -10.6 | 97.4 | 47.6 | 9:59 |
2017-2018 AHL STATS
| PLAYER | TEAM | POS | GP | G | A | PTS | +/- |
| --- | --- | --- | --- | --- | --- | --- | --- |
| Dan O'Regan | San Jose (AHL) | C | 31 | 7 | 18 | 25 | -1 |
The Sharks Get: LW Evander Kane
Kane, 26, is an elite shot-generating winger who doesn't finish at an elite rate, but has hit at least 20 goals for three straight seasons.
Among forwards to play at least 1,500 minutes at 5-on-5 over the past three seasons, Kane ranks seventh in the league with 18.91 shot attempts/60. He's also finished on better than 10 per cent of his shots once in the past six years, so he doesn't necessarily make the most of all those shots.
Kane got off to a great start this year, but has slumped and even with goals in Buffalo's last two games, has just five points (4 G, 1 A) in the past 21 games.
While that hit-and-miss production is a bit of an issue, the bigger issue with Kane is related to off the ice incidents. He left Winnipeg under less-than-glowing circumstances, and faced multiple charges for assault, harassment, and trespassing in Buffalo. It appears that he has managed to stay out of trouble off the ice this year, but that's setting an awfully low bar for acceptable behaviour.
In San Jose, though, Kane ought to be a good fit for a team that needs another scoring threat. Kane isn't an offensive saviour, but he can be a useful contributor provided that he has linemates that can create offensive opportunities for him.
An unrestricted free agent in the summer, Kane has a $5.25-million cap hit.
The Sabres Get: C Dan O'Regan, a conditional 2019 second-round pick, and a 2019 fourth-round pick.
O'Regan is 24-years-old which is getting old as prospects go, but the second-year pro has been able to generate offence in the AHL, putting up 83 points in 94 games, but he's struggled as a depth player in the NHL. However, he does have an interesting tie to Buffalo, in that he played with current Sabres Jack Eichel and Evan Rodrigues at Boston University.
The draft picks are underwhelming for a winger that easily fits into San Jose's top six. The 2019 pick would be a first-round pick if the Sharks sign Kane to a contract extension, but if he leaves as a free agent, a second-round pick offers a little better than a one-in-three chance of becoming an NHL player. The fourth-rounder is slightly worse than a one-in-five chance
Verdict: It sure looks like the Sabres whiffed on this deal. At the very least, they mis-read the market because there was a time during the season that talk was that Buffalo expected four assets in return for one of the top pending free agents, but now they get a fringe prospect with a second and fourth-round pick.
From San Jose's perspective, if Kane's behaviour isn't a problem, then he is an upgrade on the ice and it's tough, for a team striving to win now, to argue about the price they paid.
Many of the advanced stats used here come from Natural Stat Trick, Corsica and Hockey Reference.
Scott Cullen can be reached at scott.cullen@bellmedia.ca