Statistically Speaking: Skinner a gift for Sabres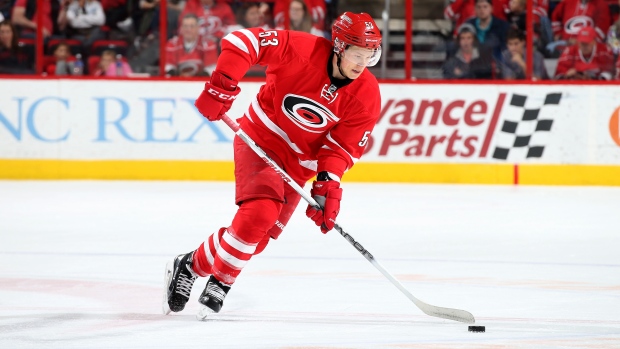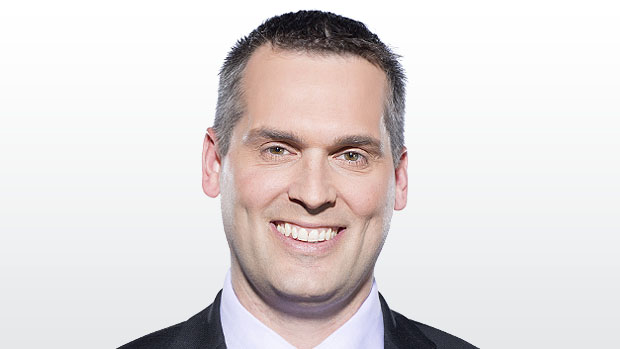 Long-rumoured to be on the trading block, Jeff Skinner was finally moved out of Carolina. The lucky recipients, the Buffalo Sabres didn't even have to pay that much to get him either.
Statistically Speaking examines the deal sending Skinner to Western New York.
2017-2018 NHL STATS
| PLAYER | TEAM | POS | GP | G | A | PTS | CF% | CF%Rel | PDO | OZS% | ATOI |
| --- | --- | --- | --- | --- | --- | --- | --- | --- | --- | --- | --- |
| Jeff Skinner | Carolina | LW | 82 | 24 | 25 | 49 | 55.2 | 1.0 | 95.5 | 64.0 | 16:42 |
2017-2018 OHL STATS
| PLAYER | TEAM | POS | GP | G | A | PTS | +/- |
| --- | --- | --- | --- | --- | --- | --- | --- |
| Cliff Pu | Kingston (OHL) | RW | 65 | 29 | 55 | 84 | +19 |
The Sabres Get: LW Jeff Skinner
Skinner, 26, is a first-line scoring winger who hasn't necessarily had the best support in Carolina. He has 89 goals over the past three seasons, 74 at even strength, tied for 12th and seventh, respectively, over that time frame. He's a three-time 30-goal scorer.
He's an elite shot generator, recording 19 shot attempts per 60 minutes of 5-on-5 play over the past three seasons. That also ranks seventh in the league. When he was on the ice last season, the Hurricanes created high-quality chances, yet somehow he finished with an on-ice shooting percentage of 6.3%, well below his career mark of 7.9%. The prime time to deal for a scorer is when they are coming off a season of low percentages, so that already looks good for the Sabres.
Skinner had concussion problems earlier in his career, but he's been healthy lately, missing a total of three games over the past three seasons.
Last season in Carolina, Derek Ryan was Skinner's most frequent centre; the two seasons before that it was Victor Rask. They're fine NHL players, but it's possible that Skinner could be even more productive alongside a more skilled pivot. In Buffalo, Skinner fills a glaring need for a first-line left winger, so he ought to have ample opportunity to produce if he ends up alongside either Jack Eichel or rookie Casey Mittelstadt on one of the Sabres' scoring lines.
Signed for just one more season, Skinner comes with a $5.725-million cap hit, a reasonable price for what he provides. From the Sabres' perspective, if Skinner is a good fit, they would presumably like to get him signed to a contract extension before Skinner hits the free agent market next summer.
The Hurricanes Get: RW Cliff Pu, a second-round pick, a third-round pick in 2020, and a sixth-round pick in 2020.
Pu is a 20-year-old forward who was a third-round pick of the Sabres in 2016. He's been a productive junior player and will be worth monitoring as he turns pro, but he comes with the risks associated with non-elite prospects – he might turn out, or might never make it at all.
The bounty of picks going to Carolina are obviously more quantity than quality. A second-round pick offers about a 34.5% chance of turning into an NHL player, the third-rounder around 27.6% and the sixth-rounder about 14.4%. The deal also leaves Carolina with nine picks in each of the next two drafts.
In Skinner's absence, there will be opportunities for young scoring wingers to step up in the Carolina offence. Second overall pick Andrei Svechnikov and 23-year-old rookie Valentin Zykov are a couple of scorers that could help make up for the loss of Skinner.
Verdict: Buffalo got a first-line scoring winger at a discount price, so they have to be ecstatic. Perhaps Skinner's no-move clause limited his potential marketplace, but the Hurricanes are clearly worse after getting rid of Skinner, and it doesn't look like the return makes the deal worthwhile. Essentially, if this was the best deal available, why not keep Skinner next season and try to make the playoffs?
Many of the advanced stats used here come from Natural Stat Trick, Corsica, Hockey Viz, and Hockey Reference.
Scott Cullen can be reached at scott.cullen@bellmedia.ca