Statistically Speaking: Stars pay a premium for Russell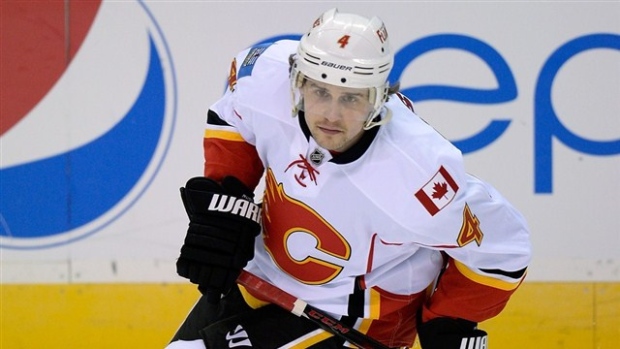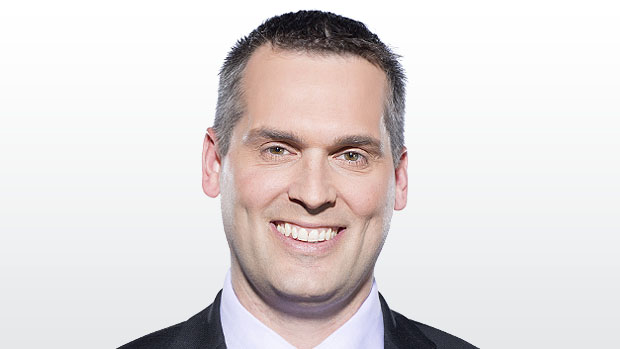 The Dallas Stars paid a steep price to grab a veteran defenceman from the Calgary Flames.
Statistically Speaking looks at the deal sending Kris Russell to Big D.
The Stars wanted a veteran defenceman to improve their blueline, but Russell's beauty is in the eye of the beholder. Some love his grit and willingness to lay his body on the line, but those who tend to lean towards an analytics-based evaluation are certainly skeptical.
2015-2016 STATS
| PLAYER | TEAM | POS | GP | G | A | PTS | SAT% | SAT%Rel | PDO | OZS% | ATOI |
| --- | --- | --- | --- | --- | --- | --- | --- | --- | --- | --- | --- |
| Kris Russell | Calgary | D | 51 | 4 | 11 | 15 | 43.7 | -6.7 | 100.8 | 49.2% | 22:52 |
| Jyrki Jokipakka | Dallas | D | 40 | 2 | 4 | 6 | 50.3 | -7.0 | 100.6 | 55.8% | 14:30 |
2015-2016 CHL STATS
| PLAYER | TEAM | POS | GP | G | A | PTS | +/- |
| --- | --- | --- | --- | --- | --- | --- | --- |
| Brett Pollock | Edmonton | C/LW | 63 | 25 | 42 | 67 | +21 |
The Stars Get: D Kris Russell
Russell, 28, has played big minutes in Calgary, averaging more than 23 minutes per game over the past three seasons, and he's a shot-blocking beast, with 177 more than the player with the second-most blocks over that period.
As one might expect, though, a player who blocks that many shots must be spending quite a bit of time in his own end and Russell certainly does. Among 93 defencemen to have played at least 3000 5-on-5 minutes over the past three seasons, Russell ranks 93rd in puck possession, on the ice for 43.5% of shot attempts at even strength.
He's undeniably a gamer and can skate and handle the puck, so it's not as if Russell brings nothing to the table, but the trouble with measuring a player by blocked shots is that they are indicative of bigger problems (like they spend all of their time in the defensive zone).
In Dallas, Russell joins a defence corps that needs some help, and he might be able to provide it but, optimistically, it would have to be in a more limited capacity. Going down the list of WOWY (with-or-without-you) possession stats for Russell's time in Calgary, there isn't one player that played 200 minutes with him and had worse possession stats when not playing with Russell.
In the final year of a contract that comes with a $2.6-million cap hit, Russell is looking at a significant pay raise as an unrestricted free agent in the summer.
Considering the money that the Flames have already invested in defencemen Mark Giordano, Dougie Hamilton, T.J. Brodie and Dennis Wideman, it made no sense for the Flames to pay a premium in order to keep him.
The Flames Get: D Jyrkki Jokipakka, C Brett Pollock and a conditional second-round pick
Jokipakka is a 24-year-old defenceman who has been on the lineup bubble for the Stars over the past couple of seasons. He has good size (listed at 6-foot-3, 215 pounds), but has been buried, possession-wise, over the past couple of seasons.
He'll have a chance to play a depth role in Calgary, and is under contract through next season, at a reasonable cap hit of $900,000.
Pollock was a second-round pick in 2014 and the 19-year-old has been a productive junior player. He's signed to an entry-level deal and is a decent enough prospect to see what he could develop into over those three seasons.
The second-round pick presents value on its own – about a one-in-three chance of turning into an NHL player – but if the Stars reach the Western Conference Final, and Russell plays in at least half of those playoff games, then the pick would become a first-round pick. It's a late pick, given where the Stars are in the standings, but even a pick in the bottom five of the first round typically yields better than 50% chance of turning into an NHL player.
Verdict: When this whole trade package is put together, the Flames hit a home run. There is virtually no chance that they will regret letting Russell go, and while none of the assets coming the other way can be considered sure things, if one or two of them provide any value beyond this season then that's a win for the Flames. That's not to say that Russell can't help Dallas, but he will have to be used differently than he was in Calgary in order to get more favourable results.
Much of the data included comes from www.hockey-reference, stats.hockeyanalysis.com and www.generalfanager.com
Scott Cullen can be reached at scott.cullen@bellmedia.ca