Statistically Speaking: Tavares leads Isles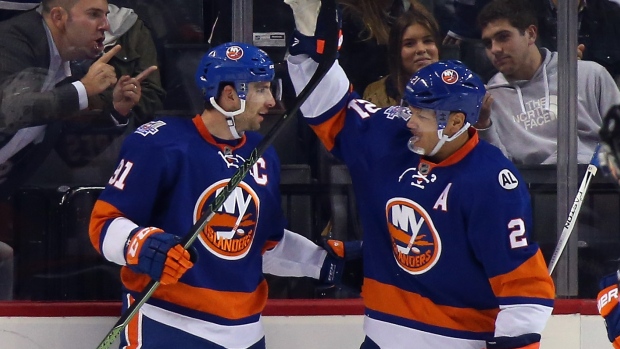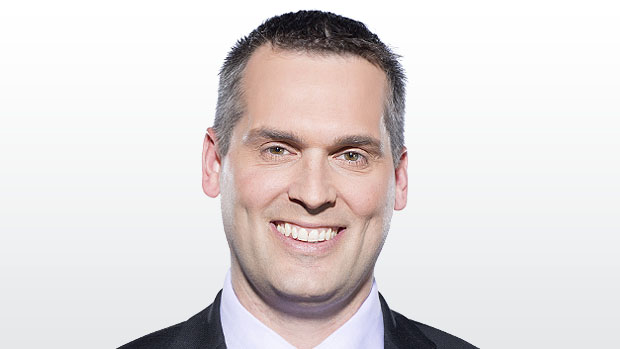 Tavares leads the Isles; Kreider, Tarasenko, Miller and more in Scott Cullen's Statistically Speaking.
HEROS
John Tavares – The Islanders captain put up a goal and two assists, with dominant possession stats (20 for, 5 against, 80.0 SAT%) in a 5-2 win vs. Tampa Bay. He has eight points (4 G, 4 A) in the past seven games, yet is scoring at his lowest points-per-game rate since 2010-2011.
Chris Kreider – The Rangers winger had a goal and an assist in a 4-2 win at Columbus, giving him seven points (4 G, 3 A) in the past five games.
Vladimir Tarasenko – St. Louis' sniper had a goal and an assist in a 5-2 win over Arizona, and has eight points (3 G, 5 A) during a six-game point streak.
Ryan Miller – Vancouver's puck-stopper made 40 saves on 42 shots in a 3-2 win vs. Los Angeles. He has a .938 save percentage in his past six starts.
ZEROS
Ben Bishop – Allowed five goals on 23 shots before getting pulled in a 5-2 loss at the Islanders. Not what the Lightning needed from their Vezina contender between the pipes.
The skaters on the wrong end of that game were C Valtteri Filppula, on for three goals against, and D Victor Hedman, on for four goals against (and one for).
Nikita Tryamkin – The rookie Canucks blueliner was buried in his own end (4 for, 26 against, 13.3 SAT%) in a 3-2 win over Los Angeles.
Brooks Laich and Frederik Gauthier – The Leafs forwards were on the wrong end of the possession game (3 for, 15 against, 16.7 SAT%) against Florida.
VITAL SIGNS
Ryan McDonagh – The Rangers captain suffered a hand injury blocking a shot against Columbus. If it turns out to be broken, that could hinder the Rangers' postseason hopes. Brady Skjei has been called up to fill-in for McDonagh.
Scott Hartnell – The veteran winger was a healthy scratch in Columbus' 4-2 loss to the Rangers.
SHORT SHIFTS
Rangers C Derek Stepan contributed a goal and an assist in a 4-2 win at Columbus; he has 11 points (4 G, 7 A) in the past seven games…Blue Jackets LW Nick Foligno scored both of the Blue Jackets' goals, but it's been a tough year. He had three goals in the previous 30 games, and he scored all three of those in a single game. Foligno now has 11 goals on the season, down from 31 last year…Panthers D Aaron Ekblad had a couple of assists in Florida's 4-3 win at Toronto, giving him five assists in the past three games…Panthers RW Rocco Grimaldi scored twice at Toronto; he had two goals in 23 career games previously…Maple Leafs D T.J. Brennan, the AHL scoring star getting a late-season look, scored a goal against Florida, his first in the NHL since April 11, 2013…Maple Leafs LW Colin Greening scored two goals, giving him six goals and 13 points in 27 games since arriving in a trade from Ottawa. That's a pretty strong audition for a spot on next year's roster…Coyotes LW Alex Tanguay picked up a couple of assists in a 5-2 loss at St. Louis. He has 13 points (4 G, 9 A) in 15 games since he was acquired in a trade from Colorado…Blues C Kyle Brodziak scored a pair of goals for the Blues, and has five points (4 G, 1 A) in the past six games. He had six points in his previous 68 games…Blues D Alex Pietrangelo produced a couple of assists, and has six points (2 G, 4 A) in the past five games.
Much of the data included comes from www.war-on-ice.com, corsica.hockey, stats.hockeyanalysis.com www.hockey-reference and www.naturalstattrick.com
Scott Cullen can be reached at scott.cullen@bellmedia.ca