Statistically Speaking: The Capitals are going to play for the Stanley Cup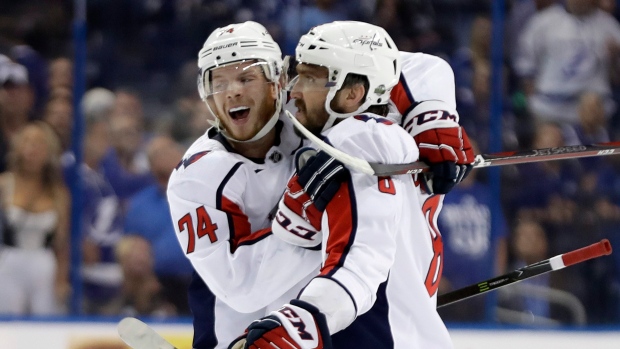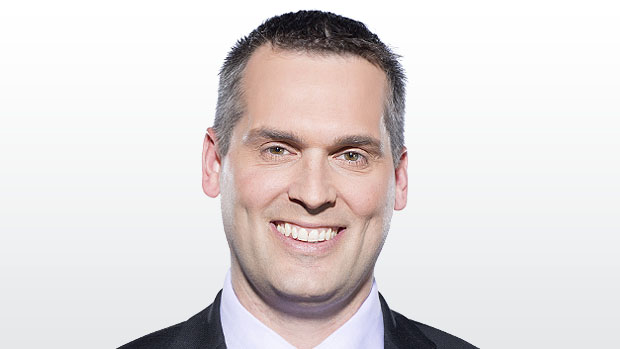 Alex Ovechkin and the Washington Capitals are headed to the Stanley Cup Final; Holtby, Burakovsky and more in Scott Cullen's Statistically Speaking.
HEROES
Braden Holtby – Washington's goaltender recorded a 29-save shutout, his second straight goose-egg, in a 4-0 Game 7 win at Tampa Bay. He has a .923 save percentage in the postseason.
Andre Burakovsky – The Capitals winger buried a pair of goals, his first two of the playoffs in his eighth game, to lead the attack in Game 7.
ZEROES
Ryan Callahan – The Lightning winger was on the ice for three even-strength goals against in a 4-0 Game 7 loss against Washington.
Devante Smith-Pelly – After a strong contribution in Game 6, the Capitals winger had a tough night in Game 7, blocking a shot with the back of his neck and getting blanked on shot differentials (0 for, 12 against).
STANLEY CUP HALF FULL/HALF EMPTY
Anton Stralman – Tampa Bay's veteran blueliner had game-best possession stats (18 for, 5 against, 78.3 CF%, 8-3 scoring chances), but also failed to step up soon enough on Alex Ovechkin before Ovi scored the first goal of the game 1:02 into the first period.
LIGHTNING CRASHES
They were favoured coming into the Eastern Conference Final, and favoured in Game 7 at home, but the Tampa Bay Lightning were eliminated by the Washington Capitals in a 4-0 Game 7 loss.
While the Lightning could score on the power play, they had a hard time generating even-strength offence in the series. Most notably, their top players weren't producing at evens. Steven Stamkos scored all six of his points, including four goals, on the power play. Nikita Kucherov and Brayden Point had two even-strength points in seven games and Victor Hedman had one.
Stamkos was limited to just 14 shots on goal in seven games.
Tyler Johnson had team-worst possession stats (41.4 CF%) while Victor Hedman, Anton Stralman and Nikita Kucherov were each on the ice for four more goals against than for during 5-on-5 play.
Alex Killorn had the best possession stats (60.5 CF%) among Lightning skaters.
Kucherov (17), Point (16), and Stamkos (16) ended up as Tampa Bay's top playoff scorers and rookie defenceman Mikhail Sergachev (64.6 CF%) had the best possession numbers in sheltered minutes during the Lightning postseason.
Washington's big guns were firing in the series. Evgeny Kuznetsov finished the seven games with 10 points (4 G, 6 A). Alex Ovechkin and T.J. Oshie both had seven points and Lars Eller (!) had six. Eller stepped up early, while Nicklas Backstrom was out, but Backstrom contributed three points in four games once he returned to the lineup. Backstrom also owned team-best possession stats (56.4 CF%) in the series; Oshie, Dmitry Orlov, Matt Niskanen and rookie Jakub Vrana were all north of 55 CF%.
Eller, Kuznetsov and Brooks Orpik led the Capitals in goal differential, as they were each on the ice for four more goals for than against during 5-on-5 play.
The bottom line of the series is that the Capitals' best players could produce at even strength, and Braden Holtby delivered back-to-back shutouts with Washington's season on the line.
This leads to a fun Stanley Cup Final, one in which the Vegas GM, George McPhee, used to hold that position in Washington. The Golden Knights' top defenceman, Nate Schmidt, was the player that Vegas plucked from Washington in the expansion draft.
It also guarantees a great story. Either Vegas completes the most improbable expansion season in league history or the Capitals and the oft-maligned Ovechkin finally get over the hump, even if it's with a team that is objectively not as strong as some of the clubs they've had in recent years.
Ovechkin and Kuznetsov are leading the Capitals' attack in the postseason, combining for 23 goals and 46 points in 19 games.
Like all players who can't get it done when it matters, that reputation holds…until it doesn't.
Many of the advanced stats used here come from Natural Stat Trick, Corsica, Hockey Viz, and Hockey Reference.
Scott Cullen can be reached at scott.cullen@bellmedia.ca