Statistically Speaking: The rest of the NHL rookie class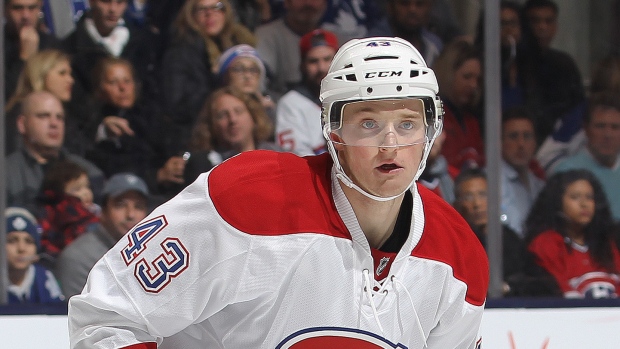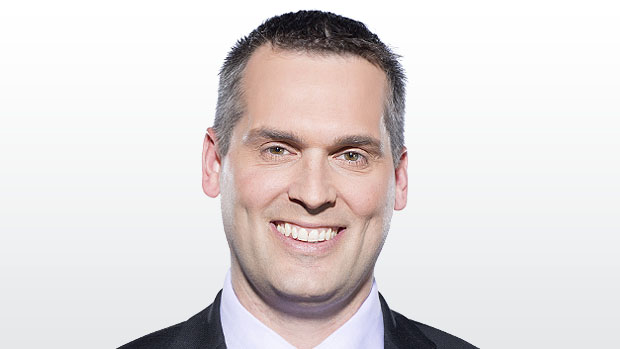 A little before the NHL season started, I covered some of the more high-profile rookies coming into this season, but it wasn't nearly a complete list of all freshmen.
With official rosters set, there are quite a few more rookies starting the season in the NHL, including some that will have an instant impact.
So, beyond the players on my first list, here is the rest of the rookie class:
ANAHEIM
Jacob Larsson – Picked 27th overall last summer, the 19-year-old has impressed in camp and, with Hampus Lindholm un-signed, there has been an opportunity for Larsson to play from the start. He had 14 points and was plus-11 in 47 games for Frolunda in Sweden last season.
Nick Sorensen – A second-round pick in 2013, Sorensen was a productive junior in Quebec before returning to Sweden last season, putting up 23 points (10 G, 13 A) in 37 games for Linkoping. HE's been getting a shot on the third line to start the season, though the lines may be due for change in a few weeks now that Rickard Rakell has signed.
ARIZONA
Jakob Chychrun – It was surprising, after he spent so much of last season rated so highly, that Chychrun somehow fell to 16th in the Draft and the Coyotes moved up to end the slide. Now, Chychrun appears that he might be making the jump to the league as an 18-year-old. He had 49 points in 62 games for Sarnia in the OHL last season, but doesn't need to take on a major role right off the start. If he could stick in the lineup for the full season, that would be a major accomplishment.
Laurent Dauphin – A second-round pick in 2013, Dauphin had a modest 24 points in 66 AHL games last season, putting up a single goal in eight games with the Coyotes. As this season begins, the 21-year-old centre is on the fringe of the Arizona lineup.
Lawson Crouse – Acquired by the Coyotes from Florida as part of the price for taking on David Bolland's contract, Crouse was the 11th pick in 2015, and he's still junior eligible, which means that unless the 6-foot-4 power forward finds a regular spot somewhere in the Arizona lineup, Crouse is likely to get sent back to junior.
BOSTON
Brandon Carlo – It has been a quick ascent for the 2015 second-round pick, a 6-foot-5 right-handed defenceman who, with Kevan Miller and Adam McQuaid injured, is getting a shot on Boston's top pairing alongside Zdeno Chara.
Austin Czarnik – An undersized 23-year-old centre who was signed out of Miami-Ohio and then had 61 points in 68 AHL games last season, Czarnik could add some skill to the Boston lineup. He suffered a concussion when he was clocked by Flyers defenceman Radko Gudas in the preseason, but Czarnik was in the lineup on opening night.
Rob O'Gara – A fifth-round pick in 2011, the 6-foot-4, 23-year-old blueliner is getting a chance in his first year out of Yale. He's not going to provide a lot offensively, but offers complementary skills to puck-moving partner Torey Krug.
Noel Acciari – A 24-yar-old checking centre who was signed as a free agent out of Providence College, Acciari had one assist in 19 games with the Bruins last season. He's not going to score much and, as a result, the blue-collar pivot is likely to sit on the roster bubble.
BUFFALO
Hudson Fasching – Acquired from the Los Angeles Kings in the Brayden McNabb trade, Fasching had 38 points (20 G, 18 A) in 37 games as a junior at the University of Minnesota last season. He scored a goal and added an assist in seven games with the Sabres and joined Team USA at the World Championships. With the Sabres dealing with injuries to Jack Eichel and Evander Kane that leaves Fasching, the powerful 6-foot-2 winger, with an opportunity to earn a spot.
Casey Nelson – A lanky 24-year-old right-shot defenceman, Nelson was signed as a free agent out of Minnesota State-Mankato last spring, then he stepped into the Sabres' lineup and produced four assists in seven games. He filled in for injured veteran Dmitry Kulikov on opening night, but is seventh on the depth chart to start the year.
Nick Baptiste – A third-round pick in 2013, Baptiste didn't start the year in Buffalo, but was called up after he had two points in his first AHL game. The right winger had 28 points in 62 AHL games as a first-year pro last season and has some offensive upside, putting up 153 points in 118 games over his final two years of junior hockey.
CALGARY
Brett Kulak – A 22-year-old who has played nine career NHL games, Kulak is an extra on the Flames blueline to start the year and seems likely to spend more time in the AHL this season.
CAROLINA
Martin Frk – Picked up on waivers from Detroit, the 2012 second-rounder scored 27 goals in 67 AHL games last season, leading Grand Rapids with 2.88 shots on goal per game; probably worth a look, to see if the 23-year-old can carry that to the next level.
CHICAGO
Ryan Hartman – A first-round pick in 2013, Hartman is one of several rookies being thrust into the Blackhawks' lineup. He had 79 points and 257 penalty minutes in 139 AHL games over the past couple of seasons, so he's expected to agitate and maybe score a little, like he did on opening night at St. Louis. He left Friday's loss at Nashville with a lower-body injury.
Michal Kempny – A 26-year-old free agent defenceman signed out of the Czech Republic, Kempny had 21 points in 59 KHL games with Avangard Omsk last season. He's been paired with Blackhawks vet Brent Seabrook.
Vinnie Hinostroza – Drafted in the sixth round in 2012, Hinostroza is an undersized forward who put up 51 points in 66 AHL games and played seven games for the Blackhawks last season. He starts the season on Chicago's fourth line.
COLUMBUS
Oliver Bjorkstrand – A third-round pick ni 2013, Bjorkstrand is a skilled winger who scored 113 goals and 227 points in 128 games over his last two seasons with Portland in the Western Hockey League then had 29 points in 51 AHL games last season. In a dozen games with the Blue Jackets last year, Bjorkstrand put up eight points, giving him a leg up on the competition for a top-nine spot on the depth chart this season.
Markus Nutivaara – The 22-year-old was a seventh-round pick out of Finland in 2015 and he contributed 22 points in 50 games for Karpat last season before earning an opening night spot in Columbus.
Lukas Sedlak – Selected in the sixth round of the 2011 Draft, Sedlak has spent the past three seasons in the AHL, compiling 48 points in 159 games, though he did bust out with nine goals and 16 points in 17 playoff games last season. That he's made the roster is a testament to his effort, but he doesn't have much offensive pedigree.
DALLAS
Devin Shore – A second-round pick in 2012, the 22-year-old played three seasons at the University of Maine before turning pro. He had 26 points in 23 AHL games last year, and saw action in three games with Dallas, but had his season cut short by shoulder surgery. Shore started the season playing the middle between wingers Lauri Korpikoski and Brett Ritchie, and has potential to contribute in a scoring role.
DETROIT
Xavier Ouellet – It's been a slow and steady path for the 2012 second-round pick, as he's played three seasons in the AHL, mixing in 31 NHL games. He's still rookie eligible, though, and was paired with Jonathan Ericsson in the Wings' opener.
Ryan Sproul – A toolsy 2011 second-round pick, Sproul is a right-shooting 6-foot-4 defenceman with a big shot, and he's also logged three seasons in Grand Rapids, but he still sits on the fringes of the Red Wings' lineup.
EDMONTON
Anton Slepyshev – The 22-year-old winger played in 11 games for the Oilers last season before he was sent down to the AHL, where he scored 13 goals and 21 points in 49 games. He has good size (6-foot-2, 218 pounds), but appears to be on the lineup bubble.
FLORIDA
Denis Malgin – The smallish Swiss centre was a fourth-round pick in 2015 but, after posting a modest 17 points in 38 games for Zurich last season, he's starting this season as the Panthers' third-line centre in place of an injured Nick Bjugstad.
Greg McKegg – Acquired from Toronto as part of a deal for Zach Hyman, McKegg has two goals in 21 career NHL games, but the 24-year-old is getting a good look with the Panthers to start this season after he played a career-high 15 games for Florida last year.
Shane Harper – The 27-year-old winger, who has 161 points in 340 career AHL games, has climbed his way up from the ECHL to make the Panthers' opening night lineup, where he's been skating on the fourth line with Greg McKegg and Derek McKenzie.
LOS ANGELES
Derek Forbort – The 15th overall pick in 2010, Forbort doesn't offer much offensively, but the 6-foot-4 defenceman may be able to hold down a spot on the third pair. He got into 14 games with the Kings last season and has logged 187 AHL games after three seasons at the University of North Dakota.
Nic Dowd – A 26-year-old centre who was a seventh-round pick in 2009, Dowd played four years at St. Cloud State before a couple of seasons in the AHL. He had 48 points in 58 AHL games last season, earning five games with the Kings. The question now is whether the 26-year-old can earn a regular role in the Kings' bottom six.
MONTREAL
Arturri Lehkonen – A second-round pick in 2013, the 21-year-old winger tallied 33 points in 49 Swedish Hockey League games for Frolunda last season, adding 11 goals and 19 points in 16 playof games. Without much fanfare or expectation, the skilled offensive winger has quietly landed a spot on Montreal's second line.
Daniel Carr – The 24-year-old winger was signed as a free agent out of Union College following the 2013-2014 season and had 21 points in 24 AHL games as well as six goals and nine points in 23 games with the Habs before suffering a knee injury. He's healthy now and is expected to fill a top-nine role.
NEW JERSEY
Blake Speers – The 2015 third-round pick is making a big jump from Sault Ste. Marie in the OHL, where he had 74 points in 68 games last season. More time in junior may be the more reasonable long-term approach.
Miles Wood – Drafted in the fourth round in 2013, Wood had 35 points in 37 games for Boston College last season and got into a late-season game for New Jersey. Like Speers, Wood has seen some early fourth-line duty, but could be due for further seasoning in the American Hockey League.
N.Y. ISLANDERS
Anthony Beauvillier – A skilled winger taken 28th overall in 2015, Beauvillier scored 40 goals and 79 points in 47 games for Shawinigan in the Q last season, and with a strong showing in camp, secured a roster spot.
Alan Quine – The 23-year-old was a regular contributor, notching five points in 10 games during the playoffs last season, after scoring 48 points in 56 AHL games, but the 2013 sixth-rounder is currently on the fringe of the lineup.
N.Y. RANGERS
Brady Skjei – A first-round pick in 2012, the 22-year-old has good size and is a tremendous skater. He played four years at the University of Minnesota before putting up 28 points in 68 AHL games as a rookie pro last season. There will be an opportunity for Skjei to earn a significant role on the Blueshirts' blueline this season.
PHILADELPHIA
Travis Konecny – The 24th pick in the 2015 Draft, Konecny is a little undersized, but has high-end skills and put up 101 points in 60 OHL games last season. He's getting a prime opportunity to start the season, on a line with Sean Couturier and Jakub Voracek, though the left wing depth chart could shuffle when Brayden Schenn returns from suspension after the third game of the season.
Roman Lyubimov – An undrafted 24-year-old Russian winger, Lyubimov had a modest 14 points in 52 games for CSKA Moscow last season, but added eight points in 15 playoff games and eight more points in 10 games at the World Championships. He's getting an early look on Philadelphia's fourth line.
PITTSBURGH
Scott Wilson – A seventh-round pick in 2011, Wilson earned a promotion to the NHL after putting up 36 points in 34 AHL games last season. He had five goals and six points in 24 games with the Penguins before suffering a season-ending ankle injury, but he starts this season getting a primo opportunity on Evgeni Malkin's wing.
SAN JOSE
Aaron Dell – Undrafted out of the University of North Dakota, 27-year-old Dell has climbed his way through the ranks, starting his pro career in the Central League, but after a .922 save percentage in 40 AHL games last season, he's getting a chance to be Martin Jones' inexpensive backup.
TAMPA BAY
Slater Koekkoek – The 10th pick in the 2012 Draft has taken the long way to the league, with the fewest games played among the Top 20 picks in his draft year. Nevertheless, he's played a dozen regular season games for the Lightning and held his own in 10 playoff games last year. He's an extra d-man to start this season in Tampa Bay.
TORONTO
Zach Hyman – The Leafs acquired Hyman from the Florida Panthers for Greg McKegg and a seventh-round pick after he completed a breakout senior campaign at the University of Michigan, scoring 54 points in 37 games. Hyman produced 37 points in 59 AHL games last season, earning a 16-game look with the Leafs. He's an industrious winger, who is getting a good opportunity early, skating with fellow rookies Auston Matthews and William Nylander.
Connor Brown – A potential bargain selected in the sixth round of the 2012 Draft, Brown has proven that he can score, putting up 128 points in 68 games in his last season of junior, then 90 points in 110 AHL games over the past couple of seasons. He had five points in six NHL games late last season and seems to be a fourth-liner with upside to start this season.
VANCOUVER
Anton Rodin – The 25-year-old winger didn't do much in his first stint in North America but returned to Sweden and was the SHL MVP last season after scoring 37 points in 33 games. He's starting the season on the injured list due to a knee injury but, once healthy, could very easily slide into a middle-six role for Vancouver.
Brendan Gaunce – A first-round pick in 2012, Gaunce put up 38 points in 46 AHL games last season, managing one goal in 20 games with the Canucks. There are a few young forwards battling for spots in the Vancouver lineup, and Gaunce is one who figures to get a decent look.
Nikita Tryamkin – Drafted in the third round of the 2014 Draft, 6-foot-7 Tryamkin landed a 13-game audition with the Canucks late last season, after scoring 11 points in 53 KHL games for Yekaterinburg Automobilist. He's an extra on the blueline, but is an interesting long-term project.
WASHINGTON
Zach Sanford – A second-round pick in 2013, Sanford is a 6-foot-4 winger who had 39 points in 41 games as a sophomore at Boston College last season. He's started the season on Washington's third line with Lars Eller and Justin Williams.
WINNIPEG
Brandon Tanev – Overshadowed by some others in the Jets' rookie class, Tanev is a 24-year-old who contributed 28 points in 38 games as a senior at Providence College last season. He's a blue-collar checker for Winnipeg's fourth line.
Scott Cullen can be reached at scott.cullen@bellmedia.ca