Statistically Speaking: Toronto Hockey Coaches Conference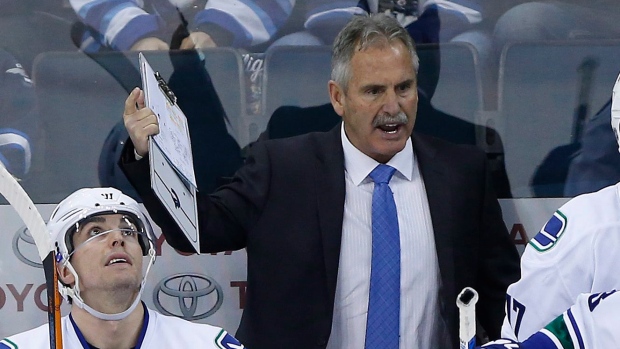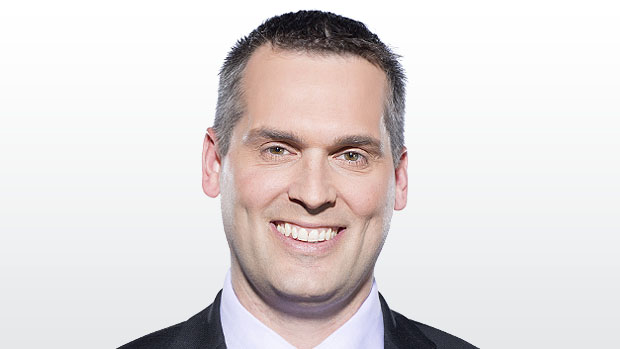 With the hockey offseason in full swing, I took part in a hockey coaching conference in Toronto last week.
My hockey coaching resume consists of one season as a volunteer assistant at Wilfrid Laurier University and one season as a volunteer assistant in Goulding Park novice house league, so I wasn't going there to tell coaches how to do the job.
Here are a few of my takeaways from Friday at the Toronto conference. They are in Vancouver this week.
THE HEADLINER
The closing speaker on the Friday evening was TSN's own Bob McKenzie, the Hockey Insider. Bob had coached minor hockey for years and, as one might expect from the author of Hockey Dad: True Confessions from a (Crazy?) Hockey Parent, he had some good stories, including the time he called for two stick measurement penalties (both successful!) in the third period of an atom hockey game or the time he taught 11-year-olds a version of the trap to negate a vastly superior opponent.
The point of sharing those stories, though, was that Bob said coaches could justify a lot of things in their head, like "It seemed okay at the time," even when it sounds utterly ridiculous upon reflection.
But, the challenge that all competitive coaches face, is how to weigh development of young players with winning. The answer for which Bob was pushing, was to err on the side of development, figuring that if you create an environment that fosters growth for great players, that will be as much of a credit to the coach as would winning whatever championship might be out there, and if a coach develops great players, he'll probably win enough games anyway.
So, Bob had some fun stories and that would have made for an entertaining close to the day, but he really brought it home by using his insider access, asking NHL coaches what the greatest changes have been for them over the past decade. Naturally, he got a significant number to respond (on short notice in July!) and showed a bunch of those responses to those assembled in the room.
Bob summarized the responses and determined that these are the biggest changes NHL coaches have faced over the past decade:
Finding the right balance between partnership with players, but still maintaining accountability/motivation/discipline/distance;
Incorporating analytics into the coaching game plan and using technology to enhance the message;
Finding ways to generate offense in increasingly structured/tighter play;
Embracing workload/recovery technology to enhance player performance;
Incorporating speed and associated personnel changes into your game plan;
Expanded coaching staffs, more specialization and far greater attention to detail as part of the daily regimen.
ANALYTICS PANEL
The second issue on Bob's list involved analytics, and I took part in an esteemed panel earlier in the day in which we discussed some of the basic concepts of hockey analytics and how they might be relevant to coaches.
A few observations:
There may have been a bit of a generational divide, as we could tell from the stage that there were some old-school coaches who appeared to be skeptical when we talked about how hits, blocked shots and dumping the puck into the offensive zone really aren't necessarily the way to winning hockey, but the audience overall was engaged and lots of hands shot up with questions when our allotted time was up.
What we found, in doing a half-hour discussion of how coaches could use analytics, was that we barely scratched the surface.
Hockey analytics face enough challenges, even at the NHL level, where they at least have the resources to generate play-by-play files, but it's much more difficult to even compile data when it comes to junior or minor hockey. Sure, you can compile data for your own team, and that's something, but what about all the other teams that are in your league?
In any case, some of the coaches were interested in what knowledge they might be able to add with limited resources; counting all shots (including misses and blocks) seemed a reasonable place to start, but the main conclusion is that hockey coaches tend to be too conservative, so instead of worrying specifically about statistics, focus on playing a game that requires players to make plays with the puck.
Don't go high and hard off the glass unless it's a last resort, because exiting the zone with control of the puck leads to a better opportunity to enter the opposing zone with control of the puck and that leads to more shots.
It was hilarious that I was going to be part of this conference, especially after my diatribe about how culture wasn't what drove winning in the NHL.
BUILDING CULTURE
Vancouver Canucks head coach Willie Desjardins had a talk covering how to build a winning team culture.
Desjardins talked about many things that the Canucks do in order to build a successful culture. One of the examples he gave was having the players identify what they do when they are playing well. Then, when a player isn't performing, the coach can simply tell the player that's not their game.
On a bigger picture issue, the Canucks have a series of objectives about being a hard team to play against, being a consistent winning team, a Cup contender, a place that families enjoy, becoming a team of choice for NHLers, keeping the rink full, playing for each other, giving back to the community etc.
Yet, despite taking all these steps to build a strong team culture, Desjardins acknowledged that last season was one of the toughest of his career. (This is where I interject to note that there are not enough Sedin-like talents on this roster, so his culture wasn't enough to make them winners.)
What I did appreciate, was how Desjardins talked about changing the culture when he started coaching with Medicine Hat in the Western Hockey League. When he took over, Red Deer was a perennial power and everyone recognized all the sacrifices that the Rebels made to be a great team. To be a Red Deer Rebel meant blocking shots, standing up for each other, battling etc. and Desjardins compared that culture to Medicine Hat, where the team culture was that players would drink doubles at the bar; it sounds fun, but is not conducive to winning and that needed to change.
A NEW VIEW
At many conferences, there is a trade show element, where booths are set up to promote new products and services.
At this conference, I ran into a former junior hockey teammate, Scott Barker, who is a Business Development Consultant with a company called UHWK. They are promoting wearable camera technology that attaches to a hockey helmet, providing a record of what a player is actually looking at on the ice.
"It's a such a fun and entertaining gadget, but also a great tool for player development," said Barker. "That's what makes it such a win-win."
Being able to see exactly what a player is watching while engaged in a play is another teaching tool and the ability to implement technology like this is yet another modern aspect to coaching. It really is amazing how much is available for teams and players now.
Anyway, there was a ton more at this event, including coaches Dallas Eakins, Bob Boughner, Steve Spott and Jim Montgomery, and it was fun to be a small part of the discussion. Maybe we could be a bigger part of the discussion moving forward.
Scott Cullen can be reached at scott.cullen@bellmedia.ca