Statistically Speaking: Trout the top Fantasy Baseball catch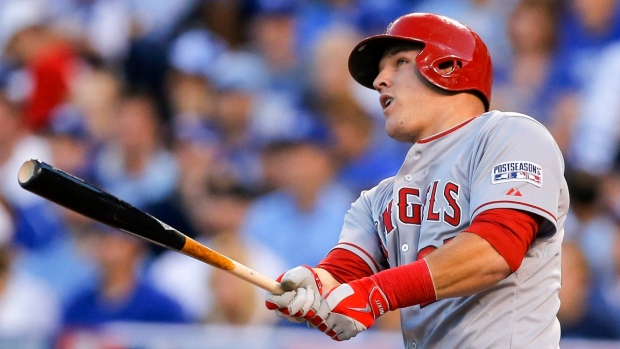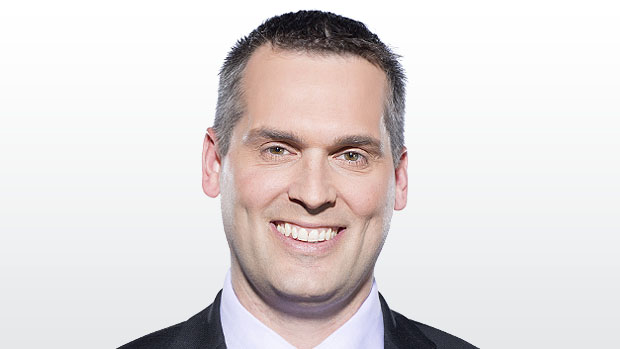 When it comes time to pick your fantasy baseball squad, you can go in many directions, but the safest is to go fishing, because Mike Trout remains TSN.ca's top projected player.
While positional scarcity offers more value in other places, there is still no reason to veer away from Trout, who has scored more than 100 runs and hit at least 27 home runs in five straight seasons. He was running again last season, swiping 30 bags, and he's a career .306 hitter, so go find flaws elsewhere.
A quick look, by position:
At catcher, Buster Posey is the one tried and true star hitting catcher. Jonathan Lucroy is best of the rest, and second-year Yankees catcher Gary Sanchez has potential. After that, though, beauty is very much in the eye of the beholder.
First base does offer some blue-chippers. Paul Goldschmidt, Joey Votto, Miguel Cabrera, Anthony Rizzo and Edwin Encarnacion are mashers, but if you can't get them, Jose Abreu, Freddie Freeman and Wil Myers are nice consolation prizes. Beyond that point, a declining Albert Pujols, an all-or-nothing Chris Davis and Eric Hosmer, who lacks traditional first base power, could still offer value.
Jose Altuve is one of the most valuable players in baseball, and he's clearly at the top of the second base rankings. Jonathan Villar, shifting from shortstop, and a couple of longtime producers, Robinson Cano and Ian Kinsler are still very good. Depth at the position is still pretty decent through the top dozen or so.
Shortstop is one of the more interesting positions because there are enough starters in the majors who don't hit very well, making the ones that do all the more valuable. Carlos Correa, Corey Seager and Trevor Story are high-ceiling players with bright futures, and yet it's hard to say that they are clearly more valuable than Trea Turner, a speedster who hit .342 with 13 home runs and stole 33 bases in less than half a season for the Nationals. Franciso Lindor and Xander Bogaerts are great too, and then there are some young players with potential, like former No. 1 overall pick Dansby Swanson.
The hot corner appears to be top heavy, with four monsters – Nolan Arenado, Kris Bryant , Josh Donaldson and Manny Machado – at the top. After those four, though, there is a drop. Adrian Beltre is a future Hall of Famer, but he's 37 and his consistency keeps him ahead of the rest.
The aforementioned Mike Trout is the head of the outfield class, well ahead of Mookie Betts, Bryce Harper and perennial 40-home run hitter Nelson Cruz. Outfield tends to be deep, but the difference between Trout and the rest of the field at this position is precisely why Trout is the top player available for fantasy baseball.
Pitching comes with inherent injury risk, so that affects their value in relation to hitters, but still, Clayton Kershaw might as well be the Mike Trout of pitchers. He's far and away the best option among starting pitchers, even though he's coming off a season in which he didn't make a start in July or August. But, even beyond Kershaw, there are other aces that can anchor your staff; they're just not Kershaw.
It's also worth a reminder that investing in closers is the riskiest proposition, so don't jump too soon, but there are some with better track records than others. Aroldis Chapman is probably the best of the group, but Kenley Jensen, Zach Britton, Mark Melancon and Craig Kimbrel come with strong records for usually good teams. But just last season, A.J. Ramos, Sam Dyson, Jeanmar Gomez and Alex Colome all finished with more than 35 saves after a minimal track record in previous seasons, so you don't necessarily know who is going to provide late-game value.
The 2017 MLB Projections:
2017 MLB PROJECTIONS - CATCHER
| PLAYER | TEAM | AB | R | HR | RBI | SB | AVG |
| --- | --- | --- | --- | --- | --- | --- | --- |
| Buster Posey | San Francisco | 546 | 78 | 18 | 86 | 3 | .300 |
| Johathan Lucroy | Texas | 484 | 66 | 17 | 65 | 4 | .287 |
| Gary Sanchez | N.Y. Yankees | 402 | 58 | 20 | 69 | 2 | .289 |
| J.T. Realmuto | Miami | 480 | 53 | 10 | 48 | 10 | .277 |
| Russell Martin | Toronto | 433 | 62 | 18 | 73 | 3 | .248 |
| Salvador Perez | Kansas City | 534 | 55 | 21 | 67 | 1 | .254 |
| Brian McCann | Houston | 454 | 59 | 22 | 71 | 0 | .237 |
| Matt Wieters | Washington | 462 | 52 | 17 | 64 | 1 | .265 |
| Stephen Vogt | Oakland | 467 | 56 | 16 | 64 | 0 | .261 |
| Willson Contreras | Chicago Cubs | 378 | 50 | 17 | 53 | 3 | .257 |
| Yasmani Grandal | Los Angeles | 378 | 47 | 21 | 65 | 1 | .229 |
| Yadier Molina | St. Louis | 491 | 43 | 6 | 49 | 2 | .292 |
| Tony Wolters | Colorado | 339 | 44 | 5 | 46 | 6 | .254 |
| Welington Castillo | Baltimore | 388 | 38 | 15 | 59 | 0 | .251 |
| Francisco Cervelli | Pittsburgh | 388 | 49 | 4 | 38 | 3 | .281 |
| Cameron Rupp | Philadelphia | 399 | 36 | 14 | 49 | 1 | .243 |
| Jett Bandy | Milwaukee | 317 | 35 | 12 | 37 | 1 | .257 |
| Devin Mesoraco | Cincinnati | 339 | 37 | 13 | 46 | 1 | .227 |
| Mike Zunino | Seattle | 375 | 39 | 17 | 46 | 0 | .212 |
| Sandy Leon | Boston | 395 | 46 | 7 | 40 | 0 | .260 |
| Travis d'Arnaud | N.Y. Mets | 315 | 38 | 11 | 35 | 0 | .250 |
| Yan Gomes | Cleveland | 337 | 36 | 13 | 47 | 0 | .221 |
| Tyler Flowers | Atlanta | 325 | 30 | 10 | 43 | 0 | .255 |
| James McCann | Detroit | 378 | 33 | 10 | 45 | 0 | .239 |
| Jason Castro | Minnesota | 365 | 41 | 12 | 38 | 1 | .214 |
| Omar Narvaez | Chicago White Sox | 351 | 45 | 3 | 34 | 0 | .257 |
| Martin Maldonado | L.A. Angels | 386 | 33 | 10 | 41 | 1 | .217 |
| Kurt Suzuki | Atlanta | 318 | 27 | 4 | 40 | 0 | .261 |
| Chris Iannetta | Arizona | 293 | 28 | 8 | 30 | 0 | .215 |
| Curt Casali | Tampa Bay | 290 | 33 | 13 | 34 | 0 | .205 |
2017 MLB PROJECTIONS - FIRST BASE
| PLAYER | TEAM | AB | R | HR | RBI | SB | AVG |
| --- | --- | --- | --- | --- | --- | --- | --- |
| Paul Goldschmidt | Arizona | 558 | 98 | 28 | 100 | 20 | .304 |
| Joey Votto | Cincinnati | 550 | 98 | 29 | 89 | 9 | .305 |
| Miguel Cabrera | Detroit | 557 | 88 | 30 | 101 | 1 | .321 |
| Anthony Rizzo | Chicago Cubs | 569 | 93 | 32 | 100 | 4 | .287 |
| Edwin Encarnacion | Cleveland | 552 | 91 | 35 | 104 | 2 | .267 |
| Jose Abreu | Chicago White Sox | 604 | 76 | 29 | 102 | 1 | .298 |
| Freddie Freeman | Atlanta | 561 | 90 | 26 | 87 | 4 | .292 |
| Wil Myers | San Diego | 494 | 83 | 22 | 74 | 20 | .256 |
| Albert Pujols | L.A. Angels | 595 | 77 | 32 | 104 | 4 | .263 |
| Eric Hosmer | Kansas City | 578 | 82 | 20 | 94 | 5 | .275 |
| Chris Davis | Baltimore | 539 | 91 | 37 | 89 | 2 | .230 |
| Adrian Gonzalez | Los Angeles | 575 | 74 | 23 | 96 | 0 | .280 |
| Carlos Santana | Cleveland | 564 | 79 | 28 | 86 | 6 | .245 |
| Ian Desmond | Colorado | 485 | 70 | 17 | 65 | 15 | .265 |
| Matt Carpenter | St. Louis | 529 | 91 | 20 | 70 | 2 | .272 |
| Greg Bird | N.Y. Yankees | 471 | 72 | 25 | 86 | 0 | .259 |
| Brandon Belt | San Francisco | 518 | 72 | 18 | 70 | 6 | .268 |
| Eric Thames | Milwaukee | 478 | 63 | 20 | 66 | 7 | .269 |
| Tommy Joseph | Philadelphia | 472 | 71 | 26 | 70 | 1 | .257 |
| Dan Vogelbach | Seattle | 413 | 64 | 18 | 72 | 0 | .282 |
| Yuli Gurriel | Houston | 520 | 67 | 17 | 68 | 4 | .262 |
| Josh Bell | Pittsburgh | 487 | 67 | 14 | 71 | 1 | .275 |
| Justin Bour | Miami | 432 | 50 | 22 | 76 | 0 | .267 |
| Lucas Duda | N.Y. Mets | 477 | 63 | 23 | 73 | 0 | .239 |
| Mitch Moreland | Boston | 468 | 57 | 21 | 67 | 1 | .248 |
| Mike Napoli | Texas | 484 | 64 | 22 | 69 | 0 | .238 |
| Joe Mauer | Minnesota | 534 | 66 | 9 | 55 | 2 | .267 |
| Ryan Zimmerman | Washington | 364 | 55 | 15 | 59 | 3 | .242 |
| Danny Valencia | Seattle | 338 | 52 | 12 | 46 | 1 | .278 |
| Logan Morrison | Tampa Bay | 373 | 44 | 14 | 45 | 5 | .241 |
2017 MLB PROJECTIONS - SECOND BASE
| PLAYER | TEAM | AB | R | HR | RBI | SB | AVG |
| --- | --- | --- | --- | --- | --- | --- | --- |
| Jose Altuve | Houston | 645 | 97 | 18 | 80 | 38 | .333 |
| Jonathan Villar | Milwaukee | 589 | 87 | 17 | 57 | 57 | .262 |
| Robinson Cano | Seattle | 633 | 93 | 28 | 92 | 3 | .300 |
| Ian Kinsler | Detroit | 636 | 107 | 21 | 83 | 13 | .287 |
| Brian Dozier | Minnesota | 614 | 101 | 31 | 82 | 17 | .254 |
| Daniel Murphy | Washington | 539 | 78 | 18 | 84 | 6 | .306 |
| Rougned Odor | Texas | 567 | 76 | 24 | 82 | 10 | .267 |
| Dee Gordon | Miami | 543 | 77 | 2 | 32 | 49 | .279 |
| Jason Kipnis | Cleveland | 572 | 82 | 16 | 65 | 16 | .274 |
| D.J. LeMahieu | Colorado | 540 | 88 | 8 | 59 | 14 | .296 |
| Dustin Pedroia | Boston | 549 | 82 | 12 | 60 | 6 | .301 |
| Yoan Moncada | Chicago White Sox | 500 | 76 | 10 | 42 | 28 | .272 |
| Neil Walker | N.Y. Mets | 519 | 70 | 22 | 70 | 3 | .276 |
| Brandon Phillips | Atlanta | 537 | 65 | 10 | 62 | 13 | .286 |
| Josh Harrison | Pittsburgh | 478 | 62 | 6 | 50 | 17 | .292 |
| Starlin Castro | N.Y. Yankees | 557 | 59 | 17 | 68 | 4 | .274 |
| Logan Forsythe | Los Angeles | 525 | 70 | 16 | 57 | 8 | .259 |
| Brad Miller | Tampa Bay | 514 | 65 | 19 | 64 | 8 | .246 |
| Jonathan Schoop | Baltimore | 520 | 63 | 22 | 62 | 2 | .256 |
| Jose Peraza | Cincinnati | 501 | 53 | 6 | 49 | 19 | .282 |
| Devon Travis | Toronto | 314 | 45 | 9 | 42 | 4 | .292 |
| Ryan Schimpf | San Diego | 414 | 67 | 22 | 71 | 1 | .232 |
| Cesar Hernandez | Philadelphia | 525 | 66 | 5 | 38 | 17 | .274 |
| Joe Panik | San Francisco | 502 | 70 | 9 | 54 | 4 | .273 |
| Kolten Wong | St. Louis | 489 | 62 | 10 | 46 | 17 | .248 |
| Brandon Drury | Arizona | 490 | 56 | 16 | 55 | 1 | .267 |
| Tyler Saladino | Chicago White Sox | 430 | 53 | 10 | 46 | 15 | .254 |
| Javier Baez | Chicago Cubs | 480 | 54 | 17 | 57 | 4 | .251 |
| Whit Merrifield | Kansas City | 467 | 58 | 4 | 44 | 14 | .263 |
| Jedd Gyorko | St. Louis | 427 | 48 | 20 | 57 | 1 | .236 |
2017 MLB PROJECTIONS - SHORTSTOP
| PLAYER | TEAM | AB | R | HR | RBI | SB | AVG |
| --- | --- | --- | --- | --- | --- | --- | --- |
| Trea Turner | Washington | 576 | 93 | 19 | 71 | 51 | .298 |
| Carlos Correa | Houston | 569 | 84 | 25 | 97 | 18 | .281 |
| Corey Seager | Los Angeles | 591 | 96 | 24 | 82 | 4 | .305 |
| Trevor Story | Colorado | 537 | 88 | 33 | 97 | 13 | .267 |
| Francisco Lindor | Cleveland | 576 | 84 | 16 | 76 | 18 | .302 |
| Xander Bogaerts | Boston | 614 | 93 | 18 | 81 | 11 | .287 |
| Aledmys Diaz | St. Louis | 508 | 81 | 19 | 74 | 6 | .284 |
| Jean Segura | Seattle | 586 | 80 | 13 | 52 | 27 | .285 |
| Elvis Andrus | Texas | 556 | 73 | 6 | 60 | 25 | .282 |
| Dansby Swanson | Atlanta | 516 | 76 | 13 | 66 | 11 | .268 |
| Tim Anderson | Chicago White Sox | 575 | 78 | 12 | 49 | 18 | .276 |
| Troy Tulowitzki | Toronto | 446 | 64 | 22 | 70 | 1 | .247 |
| Asdrubal Cabrera | N.Y. Mets | 525 | 68 | 19 | 61 | 7 | .267 |
| Brandon Crawford | San Francisco | 526 | 63 | 14 | 80 | 6 | .263 |
| Marcus Semien | Oakland | 562 | 68 | 21 | 60 | 11 | .242 |
| Freddy Galvis | Philadelphia | 572 | 62 | 13 | 58 | 14 | .269 |
| Addison Russell | Chicago Cubs | 522 | 66 | 18 | 78 | 5 | .240 |
| Didi Gregorius | N.Y. Yankees | 544 | 63 | 15 | 63 | 6 | .265 |
| Alcides Escobar | Kansas City | 614 | 66 | 5 | 52 | 21 | .263 |
| Matt Duffy | Tampa Bay | 483 | 62 | 9 | 57 | 7 | .272 |
| Jorge Polanco | Minnesota | 485 | 52 | 8 | 53 | 10 | .277 |
| Chris Owings | Arizona | 509 | 58 | 5 | 48 | 18 | .260 |
| Orlando Arcia | Milwaukee | 526 | 55 | 11 | 48 | 20 | .235 |
| Zack Cozart | Cincinnati | 486 | 62 | 12 | 46 | 4 | .246 |
| Jordy Mercer | Pittsburgh | 485 | 56 | 9 | 52 | 2 | .253 |
| Andrelton Simmons | L.A. Angels | 493 | 50 | 5 | 44 | 7 | .268 |
| Erick Aybar | San Diego | 504 | 55 | 4 | 44 | 9 | .258 |
| J.J. Hardy | Baltimore | 438 | 47 | 9 | 46 | 0 | .257 |
| Jose Iglesias | Detroit | 442 | 51 | 3 | 28 | 9 | .278 |
| Adeiny Hechevarria | Miami | 505 | 53 | 3 | 40 | 4 | .257 |
2017 MLB PROJECTIONS - THIRD BASE
| PLAYER | TEAM | AB | R | HR | RBI | SB | AVG |
| --- | --- | --- | --- | --- | --- | --- | --- |
| Nolan Arenado | Colorado | 617 | 107 | 40 | 125 | 2 | .291 |
| Kris Bryant | Chicago Cubs | 599 | 106 | 33 | 103 | 11 | .283 |
| Josh Donaldson | Toronto | 595 | 115 | 36 | 104 | 7 | .280 |
| Manny Machado | Baltimore | 600 | 93 | 30 | 88 | 7 | .290 |
| Adrian Beltre | Texas | 565 | 85 | 25 | 92 | 1 | .303 |
| Todd Frazier | Chicago White Sox | 589 | 86 | 32 | 87 | 16 | .244 |
| Kyle Seager | Seattle | 602 | 84 | 28 | 92 | 5 | .272 |
| Evan Longoria | Tampa Bay | 624 | 80 | 28 | 90 | 2 | .268 |
| Eduardo Nunez | San Francisco | 509 | 67 | 10 | 56 | 31 | .277 |
| Jose Ramirez | Cleveland | 564 | 83 | 10 | 60 | 21 | .276 |
| Alex Bregman | Houston | 502 | 78 | 20 | 82 | 7 | .267 |
| Anthony Rendon | Washington | 553 | 86 | 17 | 68 | 9 | .273 |
| Justin Turner | Los Angeles | 518 | 66 | 15 | 71 | 6 | .296 |
| Miguel Sano | Minnesota | 501 | 72 | 30 | 83 | 1 | .253 |
| Maikel Franco | Philadelphia | 552 | 69 | 23 | 84 | 1 | .267 |
| Jung-Ho Kang | Pittsburgh | 474 | 59 | 20 | 68 | 5 | .271 |
| Jake Lamb | Arizona | 508 | 68 | 21 | 72 | 5 | .250 |
| Martin Prado | Miami | 559 | 64 | 10 | 67 | 2 | .295 |
| Eugenio Suarez | Cincinnati | 531 | 69 | 17 | 63 | 8 | .255 |
| Travis Shaw | Milwaukee | 495 | 62 | 20 | 71 | 4 | .256 |
| Adonis Garcia | Atlanta | 504 | 58 | 16 | 61 | 4 | .271 |
| Nick Castellanos | Detroit | 476 | 50 | 16 | 64 | 1 | .271 |
| David Wright | N.Y. Mets | 430 | 58 | 15 | 60 | 6 | .252 |
| Yangervis Solarte | San Diego | 451 | 57 | 13 | 63 | 1 | .275 |
| Yunel Escobar | L.A. Angels | 512 | 61 | 7 | 44 | 1 | .295 |
| Trevor Plouffe | Oakland | 445 | 54 | 15 | 65 | 2 | .256 |
| Mike Moustakas | Kansas City | 544 | 59 | 18 | 65 | 2 | .244 |
| Jhonny Peralta | St. Louis | 473 | 55 | 15 | 56 | 1 | .264 |
| Chase Headley | N.Y. Yankees | 496 | 57 | 13 | 54 | 5 | .255 |
| David Freese | Pittsburgh | 440 | 58 | 12 | 55 | 1 | .264 |
| Pablo Sandoval | Boston | 410 | 49 | 12 | 56 | 0 | .262 |
2017 MLB PROJECTIONS - OUTFIELD/DH
| PLAYER | TEAM | AB | R | HR | RBI | SB | AVG |
| --- | --- | --- | --- | --- | --- | --- | --- |
| Mike Trout | L.A. Angels | 569 | 116 | 34 | 101 | 24 | .304 |
| Mookie Betts | Boston | 599 | 106 | 24 | 90 | 24 | .304 |
| Bryce Harper | Washington | 518 | 92 | 27 | 85 | 13 | .272 |
| Nelson Cruz | Seattle | 596 | 92 | 42 | 103 | 3 | .286 |
| Charlie Blackmon | Colorado | 591 | 99 | 24 | 74 | 26 | .305 |
| Ryan Braun | Milwaukee | 515 | 78 | 26 | 87 | 17 | .291 |
| Yoenis Cespedes | N.Y. Mets | 548 | 84 | 29 | 94 | 5 | .278 |
| Matt Kemp | Atlanta | 596 | 84 | 29 | 101 | 6 | .272 |
| Christian Yelich | Miami | 553 | 86 | 17 | 82 | 15 | .295 |
| George Springer | Houston | 597 | 99 | 29 | 78 | 13 | .258 |
| J.D. Martinez | Detroit | 489 | 72 | 27 | 84 | 3 | .302 |
| Andrew McCutchen | Pittsburgh | 575 | 86 | 24 | 84 | 10 | .279 |
| Starling Marte | Pittsburgh | 513 | 75 | 13 | 58 | 38 | .300 |
| Adam Jones | Baltimore | 607 | 84 | 29 | 86 | 4 | .270 |
| Giancarlo Stanton | Miami | 467 | 71 | 33 | 85 | 6 | .256 |
| Justin Upton | Detroit | 562 | 82 | 29 | 90 | 12 | .253 |
| Jose Bautista | Toronto | 486 | 86 | 30 | 88 | 4 | .252 |
| Hanley Ramirez | Boston | 487 | 72 | 23 | 86 | 9 | .276 |
| Kyle Schwarber | Chicago Cubs | 484 | 90 | 30 | 86 | 5 | .249 |
| Carlos Gonzalez | Colorado | 496 | 74 | 26 | 84 | 2 | .276 |
| Victor Martinez | Detroit | 527 | 64 | 25 | 84 | 0 | .289 |
| Stephen Piscotty | St. Louis | 567 | 76 | 19 | 82 | 6 | .282 |
| A.J. Pollock | Arizona | 509 | 83 | 14 | 53 | 25 | .276 |
| Khris Davis | Oakland | 501 | 73 | 33 | 85 | 3 | .246 |
| Gregory Polanco | Pittsburgh | 563 | 80 | 18 | 73 | 21 | .261 |
| Melky Cabrera | Chicago White Sox | 595 | 73 | 14 | 81 | 3 | .291 |
| Mark Trumbo | Baltimore | 516 | 72 | 33 | 86 | 1 | .252 |
| Adam Eaton | Washington | 564 | 89 | 11 | 52 | 15 | .289 |
| Kole Calhoun | L.A. Angels | 578 | 87 | 20 | 73 | 3 | .267 |
| Jackie Bradley Jr. | Boston | 543 | 86 | 18 | 73 | 10 | .258 |
| Andrew Benintendi | Boston | 525 | 73 | 11 | 69 | 10 | .289 |
| Odubel Herrera | Philadelphia | 554 | 77 | 12 | 52 | 20 | .287 |
| Lorenzo Cain | Kansas City | 454 | 67 | 10 | 59 | 21 | .296 |
| Yasiel Puig | Los Angeles | 519 | 77 | 19 | 65 | 10 | .269 |
| Jay Bruce | N.Y. Mets | 538 | 73 | 27 | 87 | 7 | .236 |
| Yasmany Tomas | Arizona | 529 | 63 | 23 | 74 | 4 | .272 |
| Hunter Pence | San Francisco | 470 | 71 | 18 | 68 | 5 | .281 |
| Carlos Beltran | Houston | 496 | 63 | 23 | 76 | 1 | .274 |
| Randal Grichuk | St. Louis | 501 | 70 | 24 | 70 | 5 | .250 |
| Hunter Renfroe | San Diego | 496 | 72 | 25 | 77 | 4 | .249 |
| Marcell Ozuna | Miami | 534 | 68 | 22 | 77 | 2 | .265 |
| Nomar Mazara | Texas | 535 | 64 | 21 | 70 | 1 | .269 |
| Michael Brantley | Cleveland | 498 | 65 | 10 | 63 | 15 | .275 |
| Curtis Granderson | N.Y. Mets | 558 | 86 | 26 | 64 | 6 | .240 |
| Ryon Healy | Oakland | 483 | 62 | 20 | 67 | 1 | .284 |
| Corey Dickerson | Tampa Bay | 455 | 64 | 21 | 65 | 3 | .276 |
| Adam Duvall | Cincinnati | 490 | 70 | 29 | 82 | 5 | .224 |
| Keon Broxton | Milwaukee | 494 | 64 | 18 | 50 | 41 | .234 |
| Kendrys Morales | Toronto | 513 | 60 | 23 | 84 | 0 | .258 |
| Max Kepler | Minnesota | 507 | 66 | 22 | 79 | 7 | .247 |
| Ender Inciarte | Atlanta | 560 | 81 | 5 | 38 | 22 | .290 |
| Dexter Fowler | St. Louis | 486 | 83 | 13 | 45 | 16 | .269 |
| Carlos Gomez | Texas | 518 | 88 | 6 | 47 | 31 | .254 |
| Brett Gardner | N.Y. Yankees | 555 | 86 | 12 | 52 | 16 | .260 |
| Tyler Naquin | Cleveland | 449 | 66 | 16 | 57 | 9 | .279 |
| Byron Buxton | Minnesota | 554 | 73 | 16 | 62 | 17 | .246 |
| Nick Markakis | Atlanta | 613 | 72 | 11 | 70 | 2 | .278 |
| David Peralta | Arizona | 492 | 63 | 14 | 66 | 9 | .275 |
| Jacoby Ellsbury | N.Y. Yankees | 533 | 70 | 11 | 54 | 23 | .264 |
| Billy Hamilton | Cincinnati | 449 | 67 | 4 | 28 | 57 | .249 |
| Rajai Davis | Oakland | 427 | 67 | 10 | 44 | 35 | .259 |
| Scott Schebler | Cincinnati | 486 | 66 | 18 | 74 | 5 | .256 |
| Jayson Werth | Washington | 479 | 76 | 17 | 66 | 5 | .251 |
| Kevin Pillar | Toronto | 567 | 68 | 9 | 55 | 19 | .270 |
| Leonys Martin | Seattle | 555 | 72 | 11 | 50 | 29 | .246 |
| Alex Gordon | Kansas City | 497 | 70 | 18 | 56 | 8 | .254 |
| Aaron Judge | N.Y. Yankees | 452 | 59 | 23 | 63 | 2 | .240 |
| Denard Span | San Francisco | 500 | 68 | 8 | 41 | 17 | .284 |
| Alex Dickerson | San Diego | 450 | 62 | 15 | 59 | 7 | .270 |
| Eddie Rosario | Minnesota | 479 | 68 | 14 | 49 | 10 | .268 |
| Joc Pederson | Los Angeles | 457 | 66 | 25 | 61 | 5 | .228 |
| Brandon Moss | Kansas City | 448 | 62 | 25 | 68 | 1 | .228 |
| Jason Heyward | Chicago Cubs | 545 | 69 | 9 | 54 | 16 | .256 |
| Jarrett Parker | San Francisco | 386 | 59 | 20 | 58 | 3 | .250 |
| Avisail Garcia | Chicago White Sox | 519 | 65 | 15 | 64 | 7 | .248 |
2017 MLB PROJECTIONS - STARTING PITCHER
| PLAYER | TEAM | IP | W | SO | ERA | WHIP |
| --- | --- | --- | --- | --- | --- | --- |
| Clayton Kershaw | Los Angeles | 206 | 17 | 243 | 1.82 | 0.80 |
| Jake Arrieta | Chicago Cubs | 213 | 20 | 213 | 2.63 | 1.01 |
| Madison Bumgarner | San Francisco | 222 | 17 | 238 | 2.85 | 1.04 |
| Chris Sale | Boston | 211 | 16 | 237 | 2.82 | 1.03 |
| Max Scherzer | Washington | 203 | 16 | 247 | 2.94 | 1.02 |
| Corey Kluber | Cleveland | 222 | 16 | 242 | 3.06 | 1.08 |
| Noah Syndergaard | N.Y. Mets | 200 | 14 | 231 | 2.92 | 1.10 |
| Jon Lester | Chicago Cubs | 207 | 16 | 206 | 2.67 | 1.06 |
| Johnny Cueto | San Francisco | 223 | 17 | 204 | 2.82 | 1.07 |
| Masahiro Tanaka | N.Y. Yankees | 196 | 16 | 178 | 3.11 | 1.05 |
| Cole Hamels | Texas | 204 | 13 | 203 | 3.19 | 1.24 |
| Kyle Hendricks | Chicago Cubs | 184 | 13 | 163 | 2.77 | 1.05 |
| Carlos Martinez | St. Louis | 188 | 15 | 179 | 3.03 | 1.25 |
| Tanner Roark | Washington | 204 | 15 | 155 | 2.84 | 1.13 |
| Aaron Sanchez | Toronto | 209 | 15 | 165 | 3.32 | 1.17 |
| David Price | Boston | 188 | 14 | 214 | 3.43 | 1.14 |
| Yu Darvish | Texas | 161 | 12 | 203 | 3.18 | 1.14 |
| Justin Verlander | Detroit | 198 | 14 | 195 | 3.50 | 1.13 |
| Zack Greinke | Arizona | 185 | 14 | 168 | 3.28 | 1.14 |
| Rich Hill | Los Angeles | 139 | 12 | 155 | 2.47 | 0.98 |
| Jose Quintana | Chicago White Sox | 206 | 11 | 179 | 3.07 | 1.21 |
| Stephen Strasburg | Washington | 167 | 13 | 191 | 3.45 | 1.11 |
| Chris Archer | Tampa Bay | 202 | 10 | 223 | 3.65 | 1.23 |
| Kenta Maeda | Los Angeles | 185 | 15 | 181 | 3.53 | 1.17 |
| Felix Hernandez | Seattle | 186 | 14 | 171 | 3.33 | 1.18 |
| Steven Matz | N.Y. Mets | 176 | 13 | 171 | 3.14 | 1.22 |
| John Lackey | Chicago Cubs | 198 | 12 | 174 | 3.33 | 1.16 |
| Lance McCullers | Houston | 165 | 10 | 188 | 3.20 | 1.33 |
| Rick Porcello | Boston | 205 | 17 | 164 | 3.66 | 1.15 |
| Jacob de Grom | N.Y. Mets | 157 | 9 | 159 | 2.83 | 1.13 |
| Carlos Carrasco | Cleveland | 153 | 11 | 169 | 3.20 | 1.09 |
| Julio Teheran | Atlanta | 200 | 10 | 172 | 3.34 | 1.12 |
| Michael Fulmer | Detroit | 191 | 13 | 159 | 3.41 | 1.17 |
| Gerrit Cole | Pittsburgh | 173 | 14 | 161 | 3.49 | 1.29 |
| Dallas Keuchel | Houston | 197 | 13 | 163 | 3.63 | 1.20 |
| Jerad Eickhoff | Philadelphia | 198 | 11 | 171 | 3.58 | 1.15 |
| Danny Duffy | Kansas City | 172 | 11 | 162 | 3.40 | 1.19 |
| Lance Lynn | St. Louis | 158 | 12 | 153 | 3.19 | 1.33 |
| Garrett Richards | L.A. Angels | 160 | 10 | 146 | 3.01 | 1.27 |
| J.A. Happ | Toronto | 180 | 14 | 153 | 3.54 | 1.24 |
| Julio Urias | Los Angeles | 154 | 10 | 168 | 3.28 | 1.36 |
| Collin McHugh | Houston | 182 | 14 | 173 | 3.82 | 1.28 |
| Ian Kennedy | Kansas City | 190 | 11 | 187 | 3.82 | 1.26 |
| Adam Wainwright | St. Louis | 183 | 13 | 152 | 3.59 | 1.24 |
| Marcus Stroman | Toronto | 181 | 12 | 148 | 3.52 | 1.17 |
| Matt Harvey | N.Y. Mets | 173 | 10 | 175 | 3.68 | 1.21 |
| Jameson Taillon | Pittsburgh | 198 | 10 | 161 | 3.54 | 1.22 |
| Danny Salazar | Cleveland | 162 | 11 | 180 | 3.86 | 1.29 |
| Kevin Gausman | Baltimore | 182 | 10 | 176 | 3.76 | 1.27 |
| Jeff Samardzija | San Francisco | 210 | 11 | 175 | 3.89 | 1.19 |
| Carlos Rodon | Chicago White Sox | 184 | 11 | 185 | 3.89 | 1.39 |
| Jon Gray | Colorado | 188 | 11 | 205 | 4.20 | 1.30 |
| Matt Moore | San Francisco | 203 | 14 | 181 | 4.07 | 1.37 |
| Marco Estrada | Toronto | 171 | 10 | 147 | 3.61 | 1.12 |
| Brandon Finnegan | Cincinnati | 181 | 11 | 160 | 3.77 | 1.28 |
| Dylan Bundy | Baltimore | 157 | 14 | 160 | 4.02 | 1.30 |
| Jake Odorizzi | Tampa Bay | 175 | 10 | 164 | 3.72 | 1.21 |
| Steven Wright | Boston | 157 | 12 | 127 | 3.33 | 1.25 |
| Drew Smyly | Seattle | 190 | 10 | 184 | 4.02 | 1.22 |
| Hisashi Iwakuma | Seattle | 176 | 14 | 139 | 3.82 | 1.19 |
| Blake Snell | Tampa Bay | 140 | 10 | 155 | 3.55 | 1.37 |
| Jason Hammel | Kansas City | 165 | 10 | 155 | 3.72 | 1.17 |
| Michael Pineda | N.Y. Yankees | 168 | 9 | 182 | 4.02 | 1.29 |
| Jordan Zimmermann | Detroit | 168 | 12 | 131 | 4.02 | 1.25 |
| Francisco Liriano | Toronto | 171 | 9 | 184 | 4.04 | 1.37 |
| Zach Davies | Milwaukee | 178 | 12 | 143 | 3.84 | 1.23 |
| Trevor Bauer | Cleveland | 198 | 12 | 178 | 4.21 | 1.32 |
| Tyler Anderson | Colorado | 171 | 8 | 149 | 3.57 | 1.30 |
| James Paxton | Seattle | 157 | 10 | 140 | 3.62 | 1.31 |
| Anthony DeSclafani | Cincinnati | 170 | 10 | 141 | 3.67 | 1.28 |
| Joe Ross | Washington | 145 | 10 | 129 | 3.50 | 1.21 |
| Bartolo Colon | Atlanta | 195 | 11 | 136 | 3.77 | 1.22 |
| Gio Gonzalez | Washington | 172 | 11 | 168 | 4.12 | 1.33 |
| Michael Wacha | St. Louis | 164 | 11 | 142 | 4.19 | 1.34 |
| Ervin Santana | Minnesota | 167 | 9 | 140 | 3.68 | 1.26 |
2017 MLB PROJECTIONS - RELIEF PITCHER
| PLAYER | TEAM | IP | W | SV | SO | ERA | WHIP |
| --- | --- | --- | --- | --- | --- | --- | --- |
| Aroldis Chapman | N.Y. Yankees | 65 | 3 | 38 | 111 | 1.68 | 0.92 |
| Kenley Jansen | Los Angeles | 63 | 3 | 43 | 97 | 2.20 | 0.86 |
| Zach Britton | Baltimore | 69 | 3 | 42 | 72 | 1.66 | 0.90 |
| Mark Melancon | San Francisco | 72 | 3 | 43 | 67 | 1.91 | 0.90 |
| Craig Kimbrel | Boston | 57 | 2 | 37 | 87 | 2.75 | 1.04 |
| Seung Hwan Oh | St. Louis | 71 | 3 | 31 | 92 | 2.03 | 1.02 |
| Cody Allen | Cleveland | 69 | 4 | 31 | 91 | 2.52 | 1.07 |
| David Robertson | Chicago White Sox | 63 | 5 | 37 | 78 | 3.36 | 1.19 |
| Ken Giles | Houston | 67 | 3 | 30 | 97 | 2.80 | 1.15 |
| Edwin Diaz | Seattle | 62 | 2 | 29 | 98 | 2.42 | 1.11 |
| A.J. Ramos | Miami | 67 | 2 | 36 | 80 | 2.51 | 1.24 |
| Roberto Osuna | Toronto | 72 | 3 | 31 | 78 | 2.63 | 0.93 |
| Wade Davis | Chicago Cubs | 62 | 4 | 32 | 71 | 1.42 | 0.98 |
| Jeurys Familia | N.Y. Mets | 67 | 2 | 36 | 73 | 2.29 | 1.15 |
| Francisco Rodriguez | Detroit | 60 | 3 | 42 | 54 | 2.94 | 1.03 |
| Alex Colome | Tampa Bay | 62 | 2 | 34 | 77 | 2.60 | 1.14 |
| Andrew Miller | Cleveland | 68 | 7 | 15 | 112 | 1.74 | 0.76 |
| Tony Watson | Pittsburgh | 72 | 3 | 30 | 65 | 2.42 | 1.02 |
| Sam Dyson | Texas | 64 | 4 | 35 | 54 | 2.41 | 1.23 |
| Dellin Betances | N.Y. Yankees | 78 | 4 | 8 | 129 | 2.27 | 1.00 |
| Kelvin Herrera | Kansas City | 64 | 3 | 25 | 74 | 2.41 | 1.05 |
| Fernando Rodney | Arizona | 65 | 3 | 28 | 71 | 3.62 | 1.38 |
| Glen Perkins | Minnesota | 50 | 3 | 27 | 51 | 3.35 | 1.22 |
| Greg Holland | Colorado | 54 | 2 | 25 | 58 | 3.58 | 1.27 |
| Sean Doolittle | Oakland | 57 | 3 | 18 | 67 | 3.08 | 1.05 |
| Brandon Maurer | San Diego | 65 | 2 | 25 | 59 | 4.17 | 1.23 |
| Shawn Kelley | Washington | 54 | 3 | 15 | 73 | 3.07 | 1.04 |
| Jeanmar Gomez | Philadelphia | 68 | 2 | 27 | 46 | 4.03 | 1.42 |
| Raisel Iglesias | Cincinnati | 64 | 2 | 14 | 67 | 2.90 | 1.10 |
| Neftali Feliz | Milwaukee | 55 | 2 | 22 | 50 | 3.86 | 1.21 |
| Jim Johnson | Atlanta | 61 | 2 | 18 | 57 | 3.42 | 1.26 |
| Huston Street | L.A. Angels | 44 | 3 | 25 | 36 | 4.06 | 1.38 |
| Blake Treinen | Washington | 63 | 3 | 16 | 55 | 2.72 | 1.30 |
| Tyler Thornburg | Boston | 60 | 5 | 7 | 71 | 3.06 | 1.16 |
| Santiago Casilla | Oakland | 58 | 3 | 12 | 59 | 2.91 | 1.12 |
| Matt Bush | Texas | 67 | 6 | 4 | 67 | 2.61 | 1.04 |
| Ryan Madson | Oakland | 64 | 3 | 12 | 54 | 2.94 | 1.17 |
| Joakim Soria | Kansas City | 61 | 4 | 11 | 57 | 3.47 | 1.25 |
| Drew Storen | Cincinnati | 53 | 3 | 12 | 52 | 3.78 | 1.25 |
| Carl Edwards | Chicago Cubs | 60 | 2 | 4 | 79 | 3.35 | 1.06 |
Scott Cullen can be reached at scott.cullen@bellmedia.ca