Statistically Speaking: Turris, Duchene move in blockbuster deal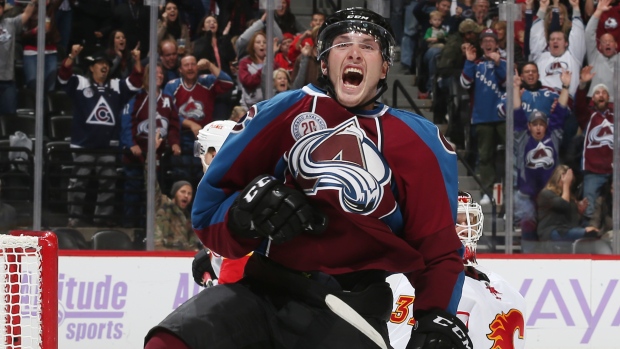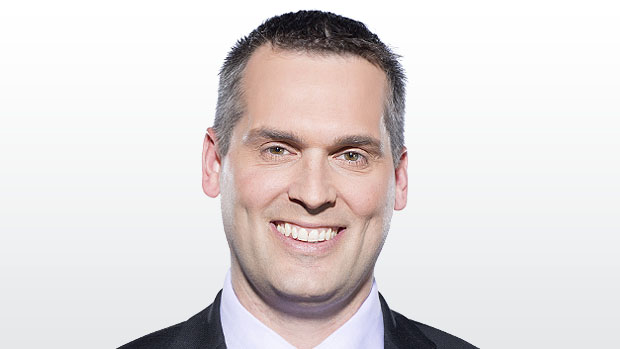 The Ottawa Senators, Colorado Avalanche, and Nashville Predators worked out a massive three-way trade that saw a couple of high-quality centres moved, and a whole lot of picks and prospects head to Colorado.
Statistically Speaking breaks down the deal that sends Matt Duchene to Ottawa, Kyle Turris to Nashville and lots of future value to Colorado.
2017-2018 STATS
| PLAYER | TEAM | POS | GP | G | A | PTS | CF% | CF%Rel | PDO | OZS% | ATOI |
| --- | --- | --- | --- | --- | --- | --- | --- | --- | --- | --- | --- |
| Matt Duchene | Colorado | C | 14 | 4 | 6 | 10 | 49.5 | 6.2 | 101.6 | 50.4 | 16:50 |
| Kyle Turris | Ottawa | C | 11 | 3 | 6 | 9 | 45.7 | 0.5 | 97.8 | 61.4 | 19:42 |
| Samuel Girard | Nashville | D | 5 | 1 | 2 | 3 | 49.2 | -6.0 | 95.5 | 54.0 | 16:55 |
2017-2018 STATS
| PLAYER | TEAM | POS | GP | G | A | PTS | +/- |
| --- | --- | --- | --- | --- | --- | --- | --- |
| Vladislav Kamenev | Milwaukee (AHL) | C | 9 | 3 | 5 | 8 | -2 |
| Shane Bowers | Boston University (HE) | C | 10 | 4 | 2 | 6 | +2 |
2017-2018 STATS
| PLAYER | TEAM | POS | GP | SV% |
| --- | --- | --- | --- | --- |
| Andrew Hammond | Belleville (AHL) | G | 7 | .925 |
The Senators Get: C Matt Duchene
Duchene, 26, is rebounding a bit from a career-worst season in 2016-2017, when he scored 41 points in 77 games. He has 10 points in 14 games this season, and has positive possession stats, despite limited ice time; Duchene's 16:50 per game is his lowest since 2011-2012.
While the point production is positive and the puck is moving the right way with him on the ice, Duchene has also struggled to generate shots this season – his 1.8 shots per game is down significantly from 2.1 per game last season, and we've established that last season was the least productive of his career.
In the bigger picture, though, Duchene is a five-time 20-goal scorer and five-time 50-plus point producer, who is strong on face-offs, winning more than 60% of his draws since the start of the 2015-2016 season. He's should get a good opportunity to play with talented linemates in Ottawa, and hopefully be energized by a Senators team that has legitimate playoff aspirations. Turris' most frequent linemates recently have been Ryan Dzingel and Zack Smith, but maybe the Sens can find a way to make Duchene and Mike Hoffman work together.
Duchene has another year beyond this season, with a cap hit of $6-million.
The Predators Get: C Kyle Turris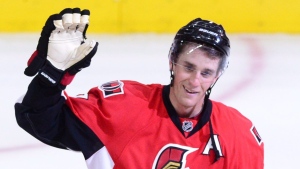 Turris is a 28-year-old centre who doesn't necessarily have the same kind of offensive pedigree that Duchene has, but is a very good two-way player who can play in all situations. Since the start of the 2014-2015 season, though, Duchene has put up 165 points, ranking 58th in the league, while Turris has 158, ranking 73rd, and this while Turris has played 20 fewer games over that span. So, while Duchene has more of an offensive track record, there hasn't been much to choose between them in recent seasons.
Turris fills a need down the middle for Nashville. He might be a really good No. 2 centre, perhaps between Kevin Fiala and Craig Smith, but Turris could also challenge for playing time on the top line since incumbent first-line centre Ryan Johansen is off to a terrible start this year.
Nevertheless, with Mike Fisher retired and Nick Bonino a better fit as a No. 3, getting a player of Turris' calibre is an immediate upgrade down the middle of the ice for Nashville.
The Predators made a significant commitment to keep Turris long-term, signing him to a six-year, $36-million contract that will kick in next season.
The Avalanche Get: C Vladislav Kamenev, D Samuel Girard, C Shane Bowers, G Andrew Hammond, a first (OTT), second (NSH), and a 2019 third-round (OTT) pick.
Kamenev, 21, has been on a steady upward trajectory since he was drafted in the second round in 2014. He started playing in the AHL as a 19-year-old and is probably ready for an opportunity to show what he can do in the NHL. He played two games for Nashville last season, but could step into the Colorado lineup and join a rising group of very young forwards and could fill a middle-six role.
Girard is a 19-year-old puck-moving defenceman, who was a second-round pick in 2016 and produced 149 points in 126 games over his last two seasons in junior. He's on the small side, listed at 5-foot-10, 162 pounds, but his ability to get the puck up the ice is a big need for Colorado.
Bowers was a late first-round pick in 2017, and the 18-year-old is a freshman at Boston University. If he's going to become a contributor in the NHL, it's going to take some time, and the Avalanche can afford to wait because they have a lot of young NHL-ready forwards getting their shot now.
29-year-old Andrew Hammond is really just a salary dump for Ottawa, because he's in the AHL making $1.5-million this season ($1.35-million cap hit), the final year of a three-year contract. Colorado also appears to be set in goal with Semyon Varlamov and Jonathan Bernier already on the roster but, if the Avalanche need a third-string goaltender who could help the big club in a pinch, Hammond could provide that help.
The haul of draft picks increases the overall value of the deal for Colorado. Ottawa's first-round pick could be in the middle of the round, give or take a few spots, and that should generally yield an NHL-calibre player. Second and third-round picks bring about a one-in-three and one-in-four chance, respectively of yielding an NHL player. For a team like Colorado, coming off a historically terrible season, obtaining five young assets (plus Hammond) for Duchene is the smart long-term play.
Verdict: This deal, not surprisingly, has a little of something for each team involved. Duchene is a marquee addition for Ottawa, but also gives the Senators another year of a solid one-two tandem down the middle with Duchene and Derick Brassard. When their contracts both expire following next season, the Sens probably hope that 2016 first-rounder Logan Brown will be ready to be a significant contributor and that will help alleviate any financial pressures that would come with trying to keep both around long-term.
Nashville gives up quality prospects for more immediate value. Turris makes them better today and probably for the next few years. The contract extension, which appears to be pretty close to full retail price, shows just how important that the Predators believe Turris will be for the franchise and moving out a few prospects for an established centre who can play in all situations makes sense when the Predators feel like contenders after last season's run to the Stanley Cup Final.
Colorado probably needed to move on from Duchene, if only because the most likely timeframe for this team to be good was not going to coincide with Duchene's peak years. Nathan MacKinnon, Mikko Rantanen, Tyson Jost, and J.T. Compher are all 22-or-under forwards playing significant roles, and that's the age bracket that will likely be central to Colorado's future success. Kamenev, Girard and three draft picks fit in well with that long-term approach.
Scott Cullen can be reached at scott.cullen@bellmedia.ca