Statistically Speaking: Who brings down possession?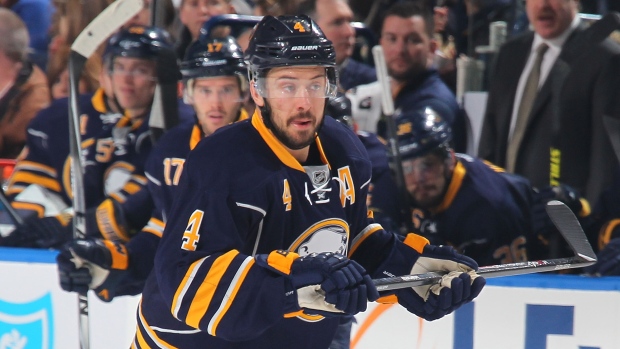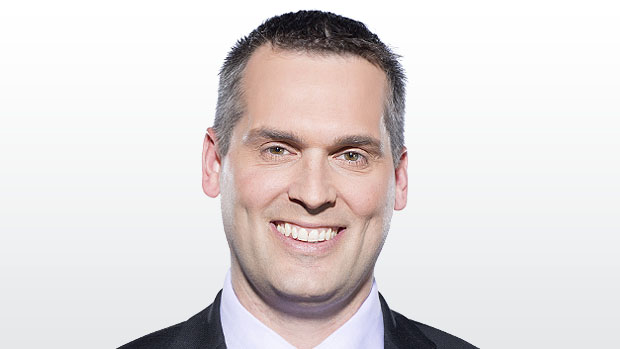 A look at WOWY numbers to find combinations that might not be working; Oleksiak, Perron and Tavares are Heroes and more in Scott Cullen's Statistically Speaking.
Diving into the with-or-without-you numbers, here is a look at some of the players providing the biggest drag on possession for a teammate this season. (I'm borrowing this idea from Tyler Dellow, who I've seen run some of these numbers in the past.)
The critieria for those on this list are players that have played at least 200 5-on-5 minutes, and at least 100 of those minutes with the teammate in question (with the teammate playing at least 50 minutes without that particular player).
Just because a player has worse shot differentials with a teammate doesn't automatically mean that they can't play together. It might, but it could also reflect different usage according to game situations, or that there are simply more optimal situations for a particular player elsewhere in the lineup. This can also provide some context for why a player might have worse possession stats than expected. Like, as an example, it's possible that Buffalo's Rasmus Ristolainen could fare better with another partner.
Here are the players, along with their teammates that provide the biggest drop in Corsi For% when they are on the ice together. (eg. Mikael Backlund has a Corsi For% of 59.2% when he is on the ice without T.J. Brodie. With Brodie, that drops to 41.3%). Stats via stats.hockeyanalysis.com.

HEROES
Jamie Oleksiak – The Stars defenceman scored a pair of goals in a 4-3 overtime loss at St. Louis. Battling for a regular spot in the Dallas lineup, the 23-year-old has four points (3 G, 1 A) in his past four games. It was also the second straight game in which his ice time was a career-high, seeing 22:27 of action against the Blues.
David Perron – St. Louis' veteran winger scored a goal in the win over Dallas, giving him 11 points (3 G, 8 A) during an eight-game point streak.
John Tavares – The Islanders' star centre contributed a goal and an assist in a 2-1 overtime win against Calgary. He has five points (1 G, 4 A) in the past five games.
ZEROES
Brock Nelson – The third-year Islanders centre failed to register a shot attempt and had team-worst possession stats (4 for, 14 against, 22.2 CF%, 0-6 scoring chances) in a 2-1 overtime win vs. Calgary.
Antti Niemi – Dallas' netminder didn't play poorly, but the numbers are what they are. He surrendered four goals on 31 shots at St. Louis, the fourth time in 13 games that he's allowed at least four goals.
VITAL SIGNS
Dan Hamhuis – Dallas made the veteran defenceman a healthy scratch for the second time this season.
SHORT SHIFTS
Stars D Julius Honka recorded two assists against St. Louis; he has three assists in the past four games…Stars LW Jamie Benn put up a goal and two assists in the loss to the Blues, giving him 16 points (5 G, 11 A) in the past 15 games…Blues C Jori Lehtera contributed a couple of assists in a 4-3 overtime win; he has four points (2 G, 2 A) in the past four games…Islanders G Thomas Greiss stopped 25 of 26 shots in a 2-1 win over Calgary. He has a .920 save percentage in nine games.
FIRSTS
Mark Jankowski – A 2012 first-round pick of the Calgary Flames, Jankowski made his NHL debut at the Islanders. He had 12 points (3 G, 9 A) in 13 AHL games before landing his promotion.
FANTASY FOCUS
Some goaltenders being added most, yet still owned in less than half of TSN leagues:
Chad Johnson – Goaltending has been a problem for the Flames, but Johnson, a 30-year-old backup is pushing for more playing time, posting a .922 save percentage in a dozen starts. Owned: 30.7%
Cam Ward – After a bunch of subpar seasons, Carolina's veteran netminder has hit a hot streak, putting up a .941 save percnentage in his past 11 starts. Owned: 38.6%
Andrei Vasilevskiy – Tampa Bay's 22-year-old goalie is going to nudge Ben Bishop aside soon, it appears, delivering a .951 save percentage in eight starts this season. Owned: 46.3%
Much of the data included comes from corsica.hockey, stats.hockeyanalysis.com www.hockey-reference and www.naturalstattrick.com
Scott Cullen can be reached at scott.cullen@bellmedia.ca