Statistically Speaking: Zibanejad adds value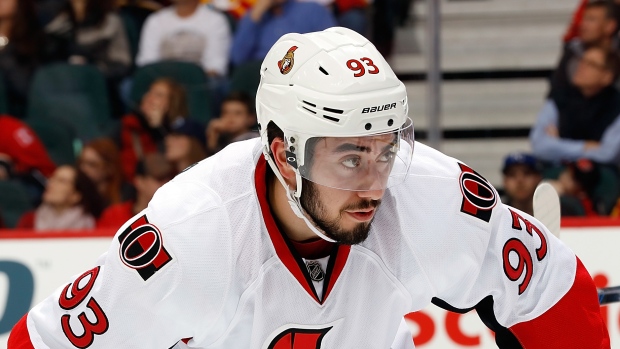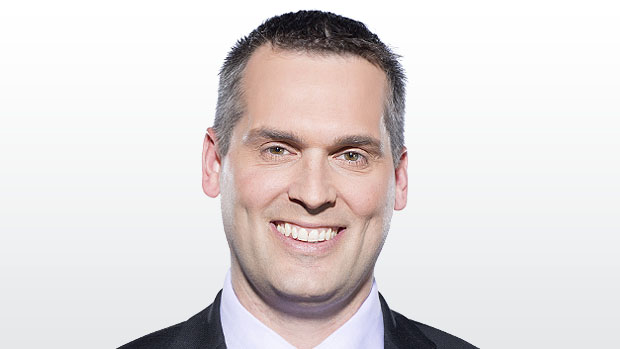 The Ottawa Senators secured the services of a proven scoring centre, but paid a significant price in order to get the deal done.
The sixth overall pick from the 2011 Draft was traded to acquire the sixth overall pick from the 2006 Draft.
Statistically Speaking examines the Sens trading Mika Zibanejad to the New York Rangers for Derick Brassard.
2015-2016 STATS
| PLAYER | TEAM | POS | GP | G | A | PTS | CF% | CF%Rel | PDO | OZS% | ATOI |
| --- | --- | --- | --- | --- | --- | --- | --- | --- | --- | --- | --- |
| Derick Brassard | NYR | C | 80 | 27 | 31 | 58 | 47.4 | 0.2 | 103.5 | 58.3% | 17:53 |
| Mika Zibanejad | OTT | C | 81 | 21 | 30 | 51 | 48.0 | 0.5 | 102.4 | 59.9% | 17:46 |
The Senators Get: C Derick Brassard and a seventh-round pick in 2018
Brassard, 28, has been a productive player for the Rangers, his 118 points over the past two seasons ranking 36th in the league (between Phil Kessel and Corey Perry). He had a career-high 27 goals in 2015-2016, with 19 coming at even-strength.
Brassard's underlying numbers are relatively positive, but given his offensive deployment, he's not typically a major driver of play. But, he's an offensive centre that ought to be productive in Ottawa and is a steady performer down the middle of the ice to fall between Kyle Turris and Jean-Gabriel Pageau.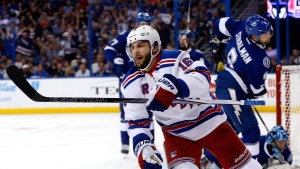 What's interesting about Brassard, though, is that he was recently paid a $2-million signing bonus by the Rangers, so while he comes with a cap hit of $5-million over the next three seasons, he will cost the Senators a total of $10.5-million. That could raise suspicion that the key to this deal is about finances.
The seventh-round pick doesn't provide much value – less than 10% chance of becoming an NHL player – but it helps to offset the pick sent to New York in the deal.
The Rangers Get: C Mika Zibanejad and a second-round pick in 2018
Zibanejad is a 23-year-old centre who scored a career-high 21 goals and 51 points last season, his production steadily increasing as he had received more ice time in Ottawa. He has good size (listed at 6-foot-2, 222 pounds) and is capable of playing a more physical game.
There are some similarities between Brassard and Zibanejad when it comes to their underlying numbers. Zibanejad also carries slightly favourable relative possession stats but does so while having significantly more offensive-zone face-offs. They might achieve their results in a different stylistic manner but, in recent years, the output has been similar.
Zibanejad, a right-shot centre, can also kill penalties, and has done so quite effectively.
In New York, Zibanejad figures to be a second-line centre, behind Derek Stepan. Zibanejad is very reasonably-priced for the role, at least for now, and comes with a cap hit of $2.625-million next season ($3.25-million actual salary), after which he will be a restricted free agent.
If Zibanejad continues to be a similarly productive player for the Blueshirts, he will be due a significant raise next summer, and that may have been the more significant long-term issue for the Senators.
The second-round pick included in the deal brings a slightly better than one-in-three chance of turning into an NHL player. It's almost an unnecessary sweetener for a team that is already getting a player six years younger.
Verdict: Based on last season, Brassard and Zibanejad were similarly productive players with similar enough deployment, and yet the Rangers managed to secure the significantly younger player and get a better draft pick in the deal. It's possible that Brassard is a better player next season but, given the career stage for both players, it appears likely that Zibanejad will overtake Brassard at some point in the next three seasons. The deal might make sense financially for the Senators but, in hockey terms, this is a win for the Rangers.
Scott Cullen can be reached at scott.cullen@bellmedia.ca