Steelers' Bryant undergoes minor elbow surgery
Pittsburgh Steelers receiver Martavis Bryant will miss some training camp time after having minor surgery on his elbow to remove an infection. "He should be back to us sooner rather than later," Steelers coach Mike Tomlin told reporters. "But it will be a couple of days. Making sure that's behind him."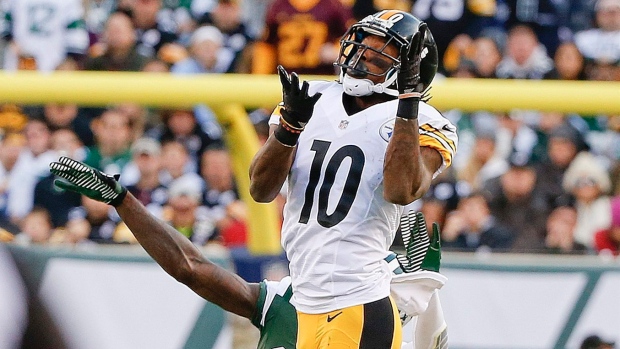 Pittsburgh Steelers receiver Martavis Bryant will miss some training camp time after having minor surgery on his elbow to remove an infection.
"He should be back to us sooner rather than later," Steelers coach Mike Tomlin told reporters. "But it will be a couple of days. Making sure that's behind him."
The Steelers are unsure yet whether Bryant will play in the Hall of Fame Game against the Minnesota Vikings this Sunday.
Bryant had an impressive rookie season, hauling in 26 receptions for 549 yards and eight touchdowns.
Bryant appeared in line for more action opposite Antonio Bryant in the Steelers starting lineup, but QB Ben Roethlisberger said recently Markus Wheaton could have the inside track on a starting receiver position.