Steelers finish on top of NFL Power Rankings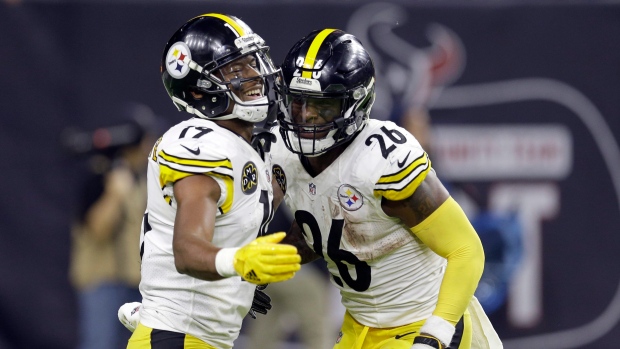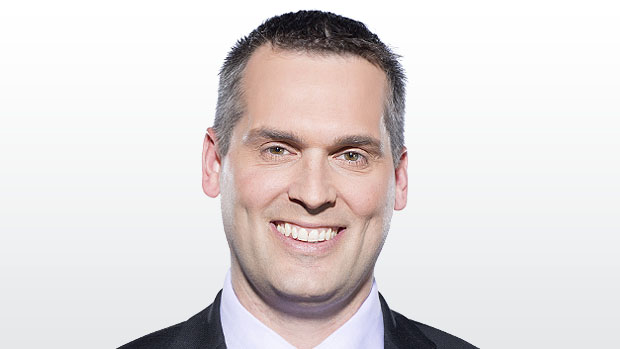 The Pittsburgh Steelers finish in top spot in the TSN.ca NFL Power Rankings, ahead of the Los Angeles Rams and New England Patriots.
PITTSBURGH STEELERS
THIS WEEK: 1 LAST WEEK: 3 RECORD: 13-3
The caveat with the Steelers taking top spot is that Antonio Brown is currently dealing with a calf injury, but indications are that he could be ready after an extra week off. In any case, the Steelers have offensive playmakers and a solid enough defence to have won 10 of their last 11 games, with the only loss a controversial three-point defeat against the Patriots.
Key Injuries: WR Antonio Brown (calf), ILB Ryan Shazier (back).
LOS ANGELES RAMS
THIS WEEK: 2 LAST WEEK: 1 RECORD: 11-5
The Rams took a quantum leap forward this year, and head coach Sean McVay gets lots of the credit, but with QB Jared Goff's dramatic turnaround from his rookie campaign, and RB Todd Gurley is an MVP candidate following a huge season. They also have the best defensive lineman in the game in Aaron Donald.
Key Injuries: None.
NEW ENGLAND PATRIOTS
THIS WEEK: 3 LAST WEEK: 2 RECORD: 13-3
The odds say that the Patriots are the Super Bowl favourites, and that's understandable for a team that has won 12 of the past 13 games and has a five-time Super Bowl-winning quarterback, in Tom Brady, at the helm. So, yes, the Patriots are still an elite team with a top-notch offence, but there are legitimate concerns about a defence that has shown more signs of vulnerability.
Key Injuries: WR Julian Edelman (knee), RB Rex Burkhead (knee), DE Alan Branch (knee).
MINNESOTA VIKINGS
THIS WEEK: 4 LAST WEEK: 4 RECORD: 13-3
That the Vikings finished the season 13-3 with Case Keenum at quarterback and after star rookie RB Dalvin Cook suffered a season-ending injury, is remarkable, but now it's a solid offensive team that has a terrific defence that gives it a chance to win, provided that Keenum continues to play as well as he has in his career year.
Key Injuries: RB Dalvin Cook (knee), QB Sam Bradford (knee), S Andrew Sendejo (ankle).
ATLANTA FALCONS
THIS WEEK: 5 LAST WEEK: 9 RECORD: 10-6
While the Falcons haven't been nearly as explosive as last season, the talent remains and they finished strong, winning six of eight to finish the year. WR Julio Jones is one of the best and QB Matt Ryan and RB Devonta Freeman are capable of making plays, so the Falcons can't be ignored altogether.
Key Injuries: None.
JACKSONVILLE JAGUARS
THIS WEEK: 6 LAST WEEK: 5 RECORD: 10-6
While it was surprising that the Jaguars looked as good as they did while winning seven of eight, losing the last two games of the regular season showed what everyone knows is still the Jaguars' Achilles heel, that QB Blake Bortles isn't easy to trust. Still, they have a great defence and rookie running back Leonard Fournette could do some damage.
Key Injuries: WR Allen Robinson (knee), WR Allen Hurns (ankle).
NEW ORLEANS SAINTS
THIS WEEK: 7 LAST WEEK: 6 RECORD: 11-5
The Saints went 3-3 down the stretch, and QB Drew Brees is effectively a game manager now, but the running back tandem of Mark Ingram and Alvin Kamara gives the Saints a chance to make some noise.
Key Injuries: S Kenny Vaccaro (groin), TE Coby Fleener (concussion).
KANSAS CITY CHIEFS
THIS WEEK: 8 LAST WEEK: 10 RECORD: 10-6
Just when it looked like the Chiefs' season was going down the drain, they won the last four games of the regular season and they still have the same assets that led them to a 5-0 record to open the season – rookie RB Kareem Hunt and WR Tyreke Hill can be difference-makers.
Key Injuries: RB Spencer Ware (knee), FS Eric Berry (Achilles), G Parker Ehinger (knee), WR Chris Conley (Achilles).
CAROLINA PANTHERS
THIS WEEK: 9 LAST WEEK: 7 RECORD: 11-5
The Panthers did win seven of nine games down the stretch, though they don't have a great receiving corps for QB Cam Newton. WR Devin Funchess is stepping up, but TE Greg Olsen isn't in peak form after missing a bunch of time with injury, and the Panthers are leaning heavily on RB Christian McCaffrey. MLB Luke Kuechly is a playmaker who had six takeaways and is an impact player when he's in the lineup.
Key Injuries: None.
L.A. CHARGERS
THIS WEEK: 10 LAST WEEK: 14 RECORD: 9-7
While they couldn't recover from a 0-4 start, with three of the losses coming by a total of seven points, the Chargers are probably the best team that didn't make the playoffs, winning nine of the last 12 games. After leading the league with 21 interceptions last season, 36-year-old QB Philip Rivers had his best TD-interception ratio (28 to 10) since 2013.
TENNESSEE TITANS
THIS WEEK: 11 LAST WEEK: 11 RECORD: 9-7
Losing three of four down the stretch leaves the Titans practically backing into the postseason and, despite any lofty expectations in the preseason, the play of QB Marcus Mariota is a huge question mark, as this season was easily the worst of his three pro campaigns.
PHILADELPHIA EAGLES
THIS WEEK: 12 LAST WEEK: 8 RECORD: 13-3
When Carson Wentz suffered his season-ending injury, the fear was that Nick Foles wouldn't be able to fill the void, and Foles completing 54% of his passes in three games down the stretch didn't do much to alleviate those fears. It's a good team, if they can get quality play at quarterback.
Key Injuries: MLB Jordan Hicks (Achilles), QB Carson Wentz (knee).
DETROIT LIONS
THIS WEEK: 13 LAST WEEK: 15 RECORD: 9-7
Even after going 6-3 in the last nine games, the Lions didn't reach the postseason and that cost head coach Jim Caldwell his job. It's a solid team, but not much more than that.
SEATTLE SEAHAWKS
THIS WEEK: 14 LAST WEEK: 13 RECORD: 9-7
Injuries caught up to the Seahawks down the stretch as they lost three of four and ended up missing the playoffs. They still have high-end talent, but the Seahawks need to shore up their depth if they are going to get back to contender status.
DALLAS COWBOYS
THIS WEEK: 15 LAST WEEK: 12 RECORD: 9-7
The Cowboys won four of five down the stretch, though that one loss – to Seattle – was enough to sink their playoff hopes. They have some elite skill players, but questions linger for all of them. QB Dak Prescott struggled, especially without RB Ezekiel Elliott, who can't seem to stay out of trouble, and WR Dez Bryant has become an after-thought in the offence, coming off his third straight season with fewer than 1,000 yards receiving.
BALTIMORE RAVENS
THIS WEEK: 16 LAST WEEK: 17 RECORD: 9-7
All the Ravens had to do in order to reach the playoffs was not surrender a 49-yard touchdown pass in the final minute of Week 17 against Cincinnati, but that's what happened and even while Baltimore won five of seven down the stretch, they're headed into the offseason with disappointment.
BUFFALO BILLS
THIS WEEK: 17 LAST WEEK: 16 RECORD: 9-7
With the Ravens stumbling, the Bills are the beneficiaries, headed to the NFL playoffs for the first time since 1999. With word that RB LeSean McCoy could be a game-time decision, the Bills could be seriously lacking in playmakers, but it's good to be there and maybe they can force turnovers in wildcard weekend at Jacksonville.
Key Injuries: None.
WASHINGTON
THIS WEEK: 18 LAST WEEK: 18 RECORD: 7-9
More mediocrity in Washington, and they probably wouldn't even be that without QB Kirk Cousins, who may finally be on the move in the offseason.
CINCINNATI BENGALS
THIS WEEK: 19 LAST WEEK: 22 RECORD: 7-9
A couple of wins in the last two weeks helps the Bengals to a more respectable record, but did it also save head coach Marvin Lewis' job? They have some talent here, but the question is whether the combination of Lewis and quarterback Andy Dalton can win a playoff game because, so far, they haven't.
SAN FRANCISCO 49ERS
THIS WEEK: 20 LAST WEEK: 21 RECORD: 6-10
Optimism might not reign any higher than it does for the 6-10 49ers, because they won five in a row down the stretch with new QB Jimmy Garoppolo. A few more changes in the offseason should give them reason for real expectations going into next season.
GREEN BAY PACKERS
THIS WEEK: 21 LAST WEEK: 26 RECORD: 7-9
To no one's surprise, the Packers struggled without QB Aaron Rodgers. With a healthy Rodgers, they can still be pretty good, but some defensive holes could be plugged to improve their chances next season.
ARIZONA CARDINALS
THIS WEEK: 22 LAST WEEK: 27 RECORD: 8-8
Winning three of four to end season got the Cardinals to .500, which might be better than expected given injuries to RB David Johnson and QB Carson Palmer, the latter of whom retired at season's end. After firing head coach Bruce Arians, the Cardinals are headed in a different direction, but if Johnson is healthy and they find a quarterback, they could rebound.
OAKLAND RAIDERS
THIS WEEK: 23 LAST WEEK: 19 RECORD: 6-10
Despite lofty preseason expectations, the Raiders fell flat, and lost four in a row to end the season to hammer home just how poorly the whole thing had played out. QB Derek Carr's ascent to stardom stalled too, so that sends them into the offseason with more questions than answers.
MIAMI DOLPHINS
THIS WEEK: 24 LAST WEEK: 24 RECORD: 6-10
It's not a surprise that the Jay Cutler experience didn't provide glowing results for the Dolphins, but they have talent, and could recover if QB Ryan Tannehill bounces back from a lost season.
TAMPA BAY BUCCANEERS
THIS WEEK: 25 LAST WEEK: 23 RECORD: 5-11
There were high hopes for the Bucs coming into the year, but they crashed hard and QB Jameis Winston didn't take a step forward in his third year.
DENVER BRONCOS
THIS WEEK: 26 LAST WEEK: 20 RECORD: 5-11
Losing 10 of 12 down the stretch leaves the Broncos is position to rebuild and, unfortunately, they don't know who will be the quarterback of the future for the franchise, despite spending a 2016 first-round pick on Paxton Lynch.
CHICAGO BEARS
THIS WEEK: 27 LAST WEEK: 25 RECORD: 5-11
Firing head coach John Fox is an interesting call for a team that had no right to expect anything better than that, considering they had a rookie quarterback and no established receivers, but the new coach's future is going to be tied to QB Mitch Trubisky.
NEW YORK JETS
THIS WEEK: 28 LAST WEEK: 28 RECORD: 5-11
The Jets exceeded expectations, by quite a bit, to win five games, but lost nine of 11 games down the stretch to fall closer to their talent level. They still need a quarterback and that's the priority for this offseason.
INDIANAPOLIS COLTS
THIS WEEK: 29 LAST WEEK: 31 RECORD: 4-12
Having Andrew Luck miss the entire season didn't work out well for the Colts, strangely enough, and now they're looking for a new head coach and that coach will have to hope that Luck can recover from the shoulder woes that have kept him on the shelf.
NEW YORK GIANTS
THIS WEEK: 30 LAST WEEK: 30 RECORD: 3-13
Despite a miserable season, the Giants have enough talent – when healthy – that they could bounce back next season, and that will come with a new head coach.
HOUSTON TEXANS
THIS WEEK: 31 LAST WEEK: 29 RECORD: 4-12
Of all the teams that finished with these miserable three and four-win seasons, the Texans have the most reason to be hopeful, because QB Deshaun Watson looked like a total game-changer before suffering his torn ACL. If he can make it back next season, the Texans will be different.
CLEVELAND BROWNS
THIS WEEK: 32 LAST WEEK: 32 RECORD: 0-16
Even a winless season feels like more of the same old, same old for the Browns. New GM John Dorsey does have the luxury of knowing that no matter what he does this offseason, the Browns won't be worse next year.
Scott Cullen can be reached at scott.cullen@bellmedia.ca