Steenbergen: Team Canada's shootout specialist?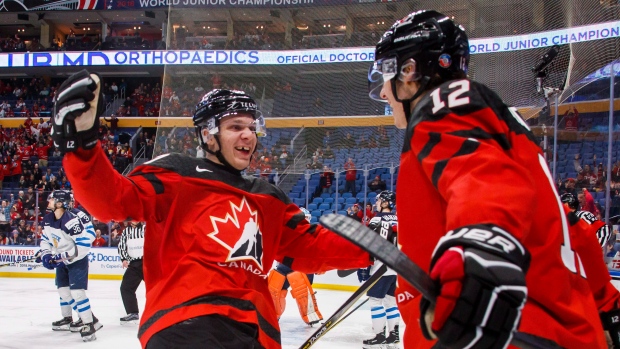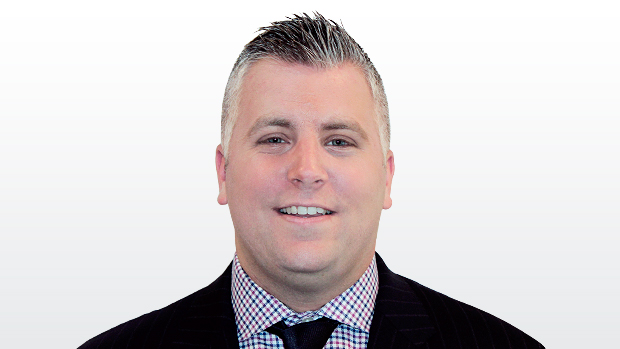 BUFFALO, N.Y. — New year, new mindset in the shootout.
In what was likely their final practice of the World Junior Championship, Team Canada spent a significant chunk of their hour-long skate working on the shootout – even if it probably won't be necessary for Tuesday's quarterfinal matchup against Switzerland.
You never know when breakaways will be the difference between gold and silver.
Team Canada has missed nine consecutive shots in the shootout, losing both to Team USA, including last year's gold medal game and last week's outdoor contest. It is an improbable, if not downright weird run.
"It's two different years," Team Canada coach Dominique Ducharme said. "But at one point, you're just like … [C'mon]. God, I don't like those shootouts now."
Ducharme said Monday's shootout work was two-fold. He wanted Team Canada to "turn the page" from previous results and also incorporate suggestions from goaltending coach Eric Raymond.
"He brought up some points that we talked about before the tournament," Ducharme explained. "We didn't really use them when we got into the shootout at the outdoor game. He brought a few points to the guys, to see different things and different angles. They tried it."
The other purpose for Ducharme and his coaching staff was to evaluate and "see who's doing well."
One stood out in particular: Tyler Steenbergen.
"I think the best guy for me, the most calm, was Steenbergen," captain Dillon Dube said. "He's impressive. He just walked in there and shot everything. Everything hit his target."
Steenbergen, the 19-year-old Swift Current Broncos sniper, was not one of Ducharme's five shooters against Team USA last Friday. He has played fewer minutes than any forward so far. But he may just be Team Canada's secret weapon.
Some NHL teams have flirted with the idea of adding shootout specialists to the fourth line and Steenbergen would fill the role nicely as Team Canada's 13th forward.
"He could," Ducharme said Monday. "He was one of the guys that was pretty good today."
Steenbergen closed the preliminary round as Canada's only forward without a goal. He averaged just under 7:30 in ice time per game, playing 29:59 over four games, or just more than defenceman Victor Mete's per-game average.
But Steenbergen seems built for the big shot.
Before World Juniors, Steenbergen was chasing Ray Ferraro's 34-year-old record of 108 goals in a WHL season. He shot the lights out with 35 goals in 27 games, hitting on an incredible 25 per cent.
Steenbergen, who naturally has a burger named after him in Swift Current, is also 2-for-3 in the shootout this season. Both goals were shootout clinchers.
"If the opportunity came, I'd be happy to shoot," Steenbergen said.
The Sylvan Lake, Alta., native said he hadn't yet had a chance to meet TSN's Ferraro to chat about that 108-goal campaign in 1983-84, but he never really considered the record to be within reach. Ferraro had 50 goals before Christmas and somehow still wasn't invited to Team Canada's selection camp.
"Obviously now that I'm here, it's definitely out of the picture," Steenbergen said of the record. "I heard a few jokes about it. I never would have thought it would even be talked about to be in the picture, so that is pretty cool."
Steenbergen has adjusted as well as possible to the reduction in minutes, saying it is an important learning curve for when he moves on to pro hockey as a fifth round pick of the Arizona Coyotes.
"It's a little hard to find a rhythm," Steenbergen said. "It's definitely a change, but coming in I knew my minutes would be down, no matter what spot I was in. It doesn't really matter. For me, at this point, we just want to win. If I can help in any way possible, that's what I'm going to do."
Ducharme said his list for the shootout is more or less set heading into a game, but it can be modified based who is playing well and how much they're playing. Steenbergen said he could be comfortable shooting even if he isn't seeing much ice time.
"I'd like the chance if given it," Steenbergen said. "When I get the opportunity, I'm going to try and showcase. Hopefully my hands are warm."
With an entire country watching, there is no pressure like shootout pressure in a do-or-die medal round, especially for a teenager. Maybe that will be Steenbergen's time to shine, his way to contribute.
"We saw a few goals in the pre-competition. He's had a couple chances," Ducharme said. "He's the kind of kid in the big moment, when he has one chance, he can bury it because he's a goal scorer like that."
Contact Frank Seravalli on Twitter: @frank_seravalli​