Stroman eyeing Yankees' series as season debut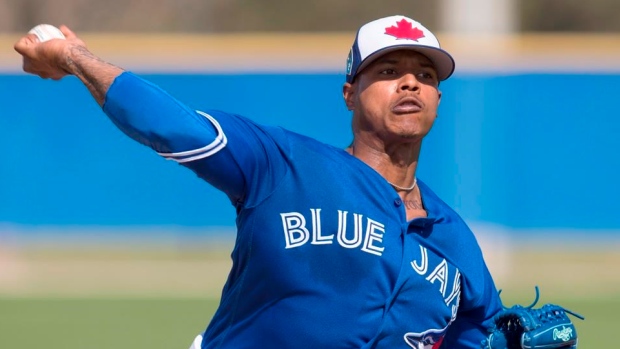 On Monday, manager John Gibbons announced that Marcus Stroman will start the first game of the two-game exhibition series against the St. Louis Cardinals in Montreal next week, which has Stroman eyeing Sunday, April 1, for his season debut, the finale of a four-game set with the New York Yankees, according to TSN's Blue Jays reporter Scott Mitchell.
If Stroman can get to 55-60 pitches next week, he could be available for 75-80 in his first start.
The Jays have not confirmed that, but it sounds like the plan.
Sidelined since the end of February with right shoulder inflammation, Marcus Stroman returned to the mound Saturday against the Canadian National Junior Team, throwing 28 pitches over two innings.
The Jays pitcher was sitting 91-92 mph on the radar gun, which is a little off his usual 93-94, but not shocking in this scenario as he tries to ramp up.