Suns agree to extensions with Morris twins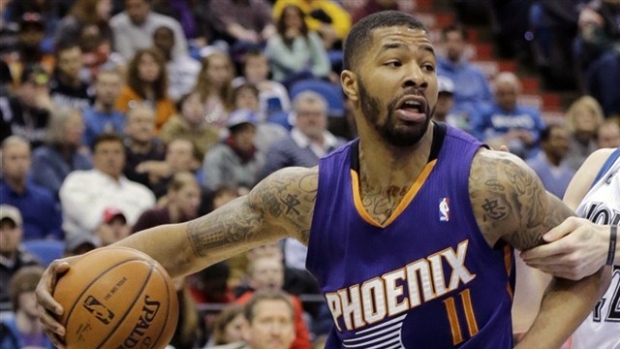 Phoenix, AZ - The Phoenix Suns signed twin brothers Markieff and Marcus Morris to multi-year contract extensions on Monday.
"We are particularly pleased to have reached extension agreements with Marcus and Markieff before the start of training camp," president of basketball operations Lon Babby said in a statement. "There is an extraordinary bond between these twin brothers; they make each other better players and better men. We take pride in their growth and look forward to their bright futures."
The 25-year-old forwards were impactful players off the bench last season for Phoenix.
Markieff averaged 13.8 points and 6.0 rebounds over 81 games and led the league in points scored off the bench with 1,115.
Marcus played in all 82 games and averaged 9.7 points and 3.9 rebounds.
The brothers were selected with consecutive picks in the 2011 draft. Markieff was the 13th overall choice by Phoenix, while Marcus went to Houston at No. 14. The Suns acquired Marcus from the Rockets in a trade on Feb. 21, 2013.