Super Bowl hero Foles wants to start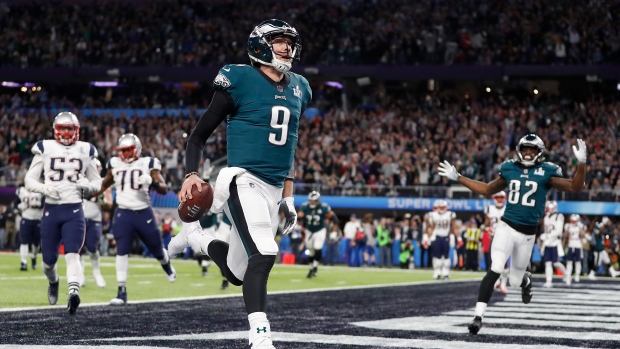 Nick Foles helped lead the Philadelphia Eagles to their first ever Super Bowl title in February, but with Carson Wentz's return to health, the 29-year-old Austin, TX finds himself relegated to backup quarterback heading into next season.
Still, Foles harbours ambitions of starting again.
"I know there was some stuff going around, a possible trade, and I would love the opportunity to be a starter again," Foles told Mike Barnes of KVUE in Austin. "I know my spot in Philly. I think I've shown what I can do. I'm signed for one more year and I love the team, I love the city. I'm excited for Carson to get back on his feet. I'll be ready to go whenever they need me. But we'll see."
Foles started two of the final three games of the regular season for the Eagles when Wentz went down with a torn ACL in Week 14. He started 35 games over four seasons in his first stint with the club from 2012 to 2015 before leaving for the St. Louis Rams as a free and then returning to the Eagles prior to last season in a deal with the Kansas City Chiefs.
A third-round pick out of Arizona in 2012, Foles was named Super Bowl LII Most Valuable Player in the Eagles' 41-33 victory over the New England Patriots with a performance that saw him throw for 373 yards and three touchdowns, as well as grabbing a TD reception of his own from tight end Trey Burton on a now infamous trick play called the "Philly Special."
The reported asking price for Foles has kept any trade from coming close to fruition over the past months since the season ended.
Foles says he expects to be kept abreast if any developments on that front come to pass.
"I think the big thing with Philly is I have such a great relationship with all the personnel decision makers that if there ever does come a day where I am traded or something does happen, it's going to be an open conversation" Foles said. "We're excited to go back to Philly...I don't know what my career holds from here on out."