Takeaways: Maple Leafs snap five-game losing streak in San Jose
Led by a two-goal night from Kasperi Kapanen, Toronto snapped its five-game losing streak in San Jose with a balanced offensive attack and 42-save performance from Frederik Andersen. TSN's Kristen Shilton has more in her takeaways from the game.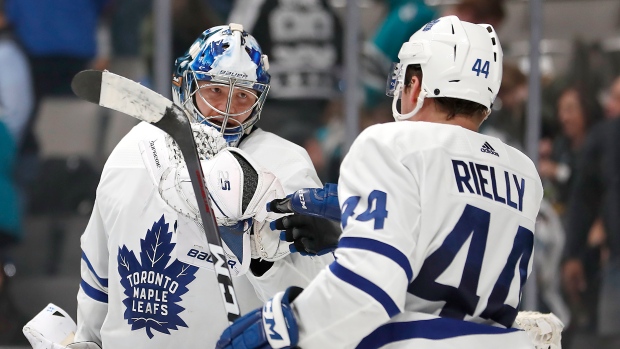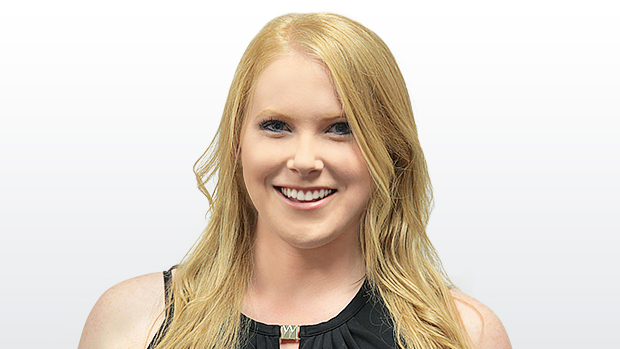 The Maple Leafs kept on rolling through their California road trip, defeating the San Jose Sharks, 5-3, on Thursday for their second straight win. Led by a two-goal night from Kasperi Kapanen, Toronto snapped its five-game losing streak in San Jose with a balanced offensive attack and 42-save performance from Frederik Andersen. The Leafs move to 13-6-0 on the season.
---
Takeaways
Kapanen back in action
Kasperi Kapanen hadn't scored a goal in the month of November when the Leafs rolled into San Jose, but in less than a period the winger restored his dormant scoring touch and snapped the seven-game goal drought. Both sides were playing four-on-four when Patrick Marleau exploited a two-on-one chance with a cross-ice pass in the Sharks' zone for Kapanen to bury past Martin Jones. That marker, his eighth of the season, was the first goal Kapanen had scored since joining Marleau on the Leafs' second line with Nazem Kadri following his old linemate Auston Matthews' shoulder injury on Oct. 27.
It has become old hat for Kapanen in his short NHL career to use good speed and vision to manufacture an abundance of breakaway chances, but lately he hadn't been finishing on any such opportunities. That changed in the second frame when Kapanen was sprung on a shorthanded breakaway try by Mitch Marner, and roofed a shot on Jones to give the Leafs a 4-3 lead.
The score would end up being the Leafs' game-winner, and gave Kapanen his second two-goal outing of the season, after he potted a pair against the Los Angeles Kings back on Oct. 15. He could have had even more before the end of on Thursday, but Jones tracked Kapanen's third period breakaway try perfectly and stopped him netting a hat trick.
Kapanen did more than just score for Toronto against the Sharks, too. Using his speed, Kapanen held the Sharks off balance in their own end, winning foot races, negating icings, and starting the forecheck down low to get the Leafs started. He finished the game with four shots on goal in 20:06 time on ice.
First taste of victory (in San Jose)
Since the outset of his NHL career in the 2013-14 season, Frederik Andersen had never won a game on the road in San Jose heading into Thursday's contest. He lost five straight games in the Sharks' building with the Anaheim Ducks from 2013-16, and two straight with the Leafs after that. In the early goings of their latest matchup, the Sharks were once again making their building a tough place for Andersen to succeed, but in the end he prevailed with a season-high 42 saves and .933 save percentage.
The netminder was on a hot streak going into the night, having not allowed more than two goals-against in his previous eight starts. Andersen gave up three goals to the Sharks in the first period alone - first to Kevin Labanc on a bad misread of the play by Andersen, then to Joe Pavelski during a 5-on-3 power play, and then to Marc-Edouard Vlasic off a give-and-go rush. But when the Leafs came out for the second period trailing 3-2, Andersen was settled in again, and able to turn aside all comers the rest of the way.
After Toronto controlled possession for most of the second frame at 62 per cent, San Jose pressed especially hard in the third period at 64 per cent possession, but Andersen tracked well through the chaos around him and withstood the Sharks' physical presence around his crease.
Andersen even got onto the scoresheet too, when he sent an impressive airborne pass to Mitch Marner at the Sharks' blue line that the winger sent bar down on Jones to seal the victory for Toronto with a 5-3 lead in the third. That earned a rare smile from the more reserved netminder, who leads the NHL with 11 wins.
Tavares goes streaking
In the absence of Matthews over the last eight games for the Leafs, John Tavares has gone on his most consistent offensive run with the team to date. Coming off a three-point game in Los Angeles on Tuesday, Tavares kept the points coming with the game's opening goal in San Jose, banking a puck five-hole past Jones right after the Leafs' first power play had expired.
That tally extended Tavares' point streak to seven games with ten points (five goals, five assists) since it began on Nov. 1, and gave him four straight games with a goal.
The centre, who met with the Sharks during the free agent period last summer as a potential suitor, has had plenty of success against San Jose in the past - in 12 prior career meetings with the Sharks before Thursday, Tavares had registered 16 points (four goals, 12 assists). His line with Marner and Zach Hyman finished with a team-best 58 per cent possession.
Depth of success
Scoring depth hasn't been a strength for the Leafs all season, but in recent games the team's third and fourth lines have been a contributing factor more and more frequently. On Thursday, Mike Babcock thought the Leafs' third unit with Par Lindholm, Connor Brown and Andreas Johnsson was "the best they've been" with a combined six shots on goal (but zero points), yet it was the fourth line of Josh Leivo, Tyler Ennis and Frederik Gauthier that really shone through as well, both on the scoresheet and with some quality scoring chances.
Mired in a 12-game goal drought (and eight-game point drought) of his own, Leivo in particular was looking to turn the tide in San Jose, and he did with the help of Ennis. The line mates took off for a two-on-one chance in the second period, where Ennis fed Leivo a tape-to-tape pass for him to fire top-shelf on Jones. Gauthier also earned an assist on the play, his first point of any kind this season.
The tally was just Leivo's second goal of the year, and his first at even-strength, but has potential to be a sign of more offensive production to come. Being a fourth-line skater hasn't been an ideal landing spot for a winger like Leivo who wants more opportunity to produce, but as he and his linemates have developed solid chemistry, each of their games have steadily improved, and Leivo was able to reap some of that reward.
As the game went on against the Sharks, the fourth line continued to play well. Later in the second period after Leivo's goal, he returned the favour to Ennis by teeing him up with a breakaway pass, but this time Jones was there to make the save. Leivo and Ennis ended up combining for five shots on goal.
Marleau milestone alert
With the assist on Kapanen's goal, Marleau not only notched his first point against the team he spent 19 seasons playing for in San Jose, but it meant the 39-year-old has now registered at least one point against all 31 NHL clubs.
Blue and White Trending
Tracking Leafs' trends all season long
Through 19 games this season, the Leafs are the least penalized team in the NHL, averaging 6.41 penalty minutes per game.
Next game
Toronto wraps up its four-game road trip on Friday in Anaheim.​