10 things we learned in the first round
The first round of the 2015 NHL Draft is in the books. TSN Senior Hockey Reporter Frank Seravalli highlights 10 things hockey fans learned Friday night in Sunrise, Florida.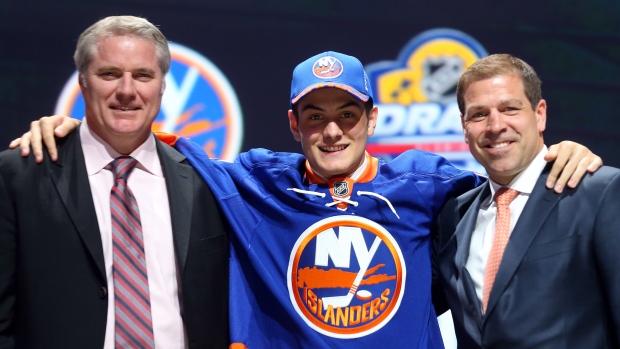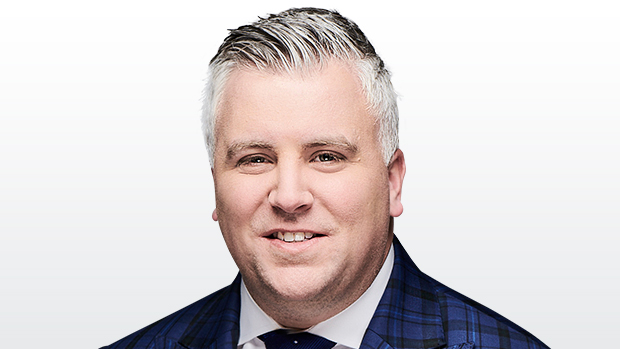 The first round of the 2015 NHL Draft is in the books. TSN Senior Hockey Reporter Frank Seravalli highlights 10 things hockey fans learned Friday night in Sunrise, Florida.
1. Garth Snow doesn't care much about popular opinion. For the second draft in a row, the Islanders selected a player with question marks in the first round. Last year, it was Josh Ho-Sang, the polarizing centre who racked up 85 points with the Windsor Spitfires in his 18-year-old season. Ho-Sang, whose talent is unquestioned, fell to No. 28 because of his edgy personality.
This year, it was Mathew Barzal. Like Ho-Sang, Barzal is supremely talented. He could, in fact, become the steal of the draft. Barzal dealt with numerous injury issues this season, rebounded for a strong second half and an unbelievable U-18 world tournament, where he was named a top-three player for Team Canada.
Through it all, Barzal actually dropped in most final rankings. He also reportedly rubbed some teams the wrong way in the interview process. Barzal is a naturally curious person. He isn't afraid to ask questions or give his opinion. That doesn't make him a bad person or teammate. For some teams, that may have come off as cocky or arrogant.
Snow doesn't care. When Barzal dropped in the draft, Snow flipped Griffin Reinhart - the No. 4 overall pick from 2012 - to Edmonton for the 16th and 33rd picks. Whatever the questions, Snow picked on talent and potential alone - which are both sky-high with Barzal. He is incredibly crafty, he protects the puck well and his vision is excellent. If he can improve his shot, he will be a threat in the NHL.
"We wouldn't have made the deal if (Barzal) wasn't there," Snow told reporters.
2. Coyotes general manager Don Maloney said the Bruins never put any of their three first round picks together in a package in attempt to grab hometown boy Noah Hanifin at No. 3 overall. As such, Arizona selected Dylan Strome anyway.
3. Speaking of trading up: the Flyers dealt No. 29 and No. 61 to Toronto to slide up five spots to No. 24 so they could grab Travis Konecny. Hextall said after the first round that he found out later that Konecny wouldn't have made it to No. 29… Winnipeg picked at No. 25.
Ottawa passed on Konecny not once, but twice, with the 18th and 21st selections. Remember that name.
4. Canadian teams like American players. Seven out of the 30 players in the first round were American-born, including all of the last four. Kyle Connor (Winnipeg), Colin White (Ottawa), Brock Boeser (Vancouver) and Jack Roslovic (Winnipeg) all went to Canadian teams, who passed on Canadian players.
The plan has worked out pretty well so far for Montreal (Max Pacioretty and Alex Galchenyuk), Toronto (James van Riemsdyk and Phil Kessel), Ottawa (Bobby Ryan and Craig Anderson), Winnipeg (Blake Wheeler, Dustin Byfuglien and Jacob Trouba), Calgary (Johnny Gaudreau), and Vancouver (Ryan Miller).
Many other American-based teams have but a few Americans. Go figure.
5. The Devils were contacted by Columbus to swap picks. In the end, Ray Shero said he wasn't willing to risk losing Pavel Zacha at No. 6. The Blue Jackets desperately wanted a defenceman. They got one anyway, adding Michigan's Zach Werenski at No. 8.
6. Brendan Shanahan likes assets. By trading out of the first round, the Maple Leafs hold four out of the first 38 selections on Saturday morning. With the draft's depth extending into the fourth round beyond normal standards, better than average prospects are available.
7. The Los Angeles Kings somehow managed to get bigger and stronger with the addition of Milan Lucic. Vancouver reportedly worked to try and bring their native son, Lucic, back home, but couldn't get a deal done. Lucic, 27, is coming off his worst offensive full season since 2008-09 – but he is still a force to be reckoned with on the ice.
8. Times are changing. With the Russian ruble in flux and a more amicable relationship between Russia's KHL and the NHL rumored, NHL teams aren't as skeptical that a player will be bolting to play overseas. For the first time ever, the Flyers drafted a Russian in the first round when they selected Ivan Provorov with the seventh pick.
9. Roslovic is the first-ever draft pick born and bred in Columbus, Ohio. Other players such as Connor Murphy, Cole Cassels and Sean Kuraly have spent time in the Columbus area but were not born there. The NHL draft was held in Columbus in 2007, when Roslovic was 10.
10. Boston general manager Don Sweeney asked the Oilers to include defenceman Darnell Nurse in an offer for Dougie Hamilton. It was a non-starter.
Frank Seravalli joins TSN.ca this week from the Philadelphia Daily News, where he covered the Flyers for six seasons. He can be reached at frank.seravalli@bellmedia.ca.