10 under pressure as the NHL season begins
Players, coaches, general managers and even an owner make TSN Senior Hockey Reporter Frank Seravalli's list of people who begin the 2018-19 NHL season under pressure.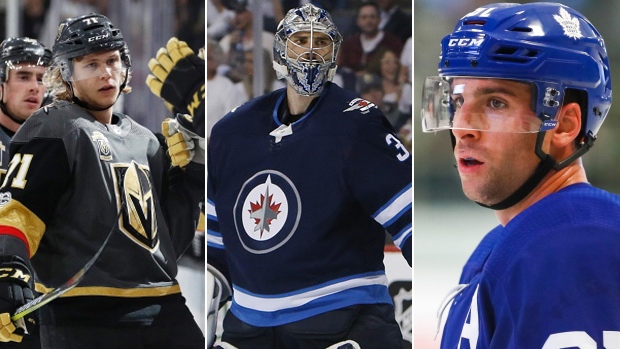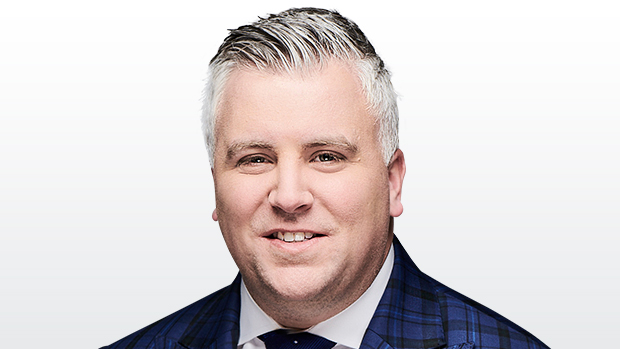 A fresh NHL season does not always equal a fresh slate.
No, hockey's New Year brings increased expectations and recalls unfulfilled ones – both of which can make seats uncomfortably warm.
Just ask these 10 players or people who begin the 2018-19 season under pressure:
Anaheim Ducks coach Randy Carlyle
Losing Corey Perry for five months makes for some tough sledding out of the gate, but eyebrows were already raised on Carlyle 2.0 in Anaheim after a meek first-round sweep at the teeth of the Sharks. A fresh voice is waiting in the wings in San Diego in Dallas Eakins.
Tampa Bay Lightning coach Jon Cooper
There were whispers that Cooper might have walked the plank after the Lightning bowed out in Game 7 of the Eastern Conference final last year. An early season slip up, with expectations so high and a new GM at the helm in Julien BriseBois, could spell trouble for the NHL's second-longest tenured bench boss.
Carolina Hurricanes owner Tom Dundon
An owner under pressure? The boss isn't going anywhere, of course, but there is no question the rest of the hockey world is watching Dundon's every move as he shakes up the status quo in attempt to end Carolina's nine-year playoff drought. Will his uber hands-on approach pay off? Many would love to snicker and say, "Told you so" if it doesn't.
Winnipeg Jets goaltender Connor Hellebuyck
The NHL's most outwardly confident netminder was a revelation last season, the runner-up for the Vezina with a .924 save percentage. Now Hellebuyck needs to prove that is the new standard while a contender's hopes rest on his back. Truly reliable goaltending has been a rarity on Paul Maurice-coached teams.
Vegas Golden Knights centre William Karlsson
"Wild Bill" rocketed from a career-high of nine goals to 43 last year with a season no one saw coming. The chips are stacked against him after shooting the lights out at a league-best 23.3 per cent. But Karlsson bet on himself to do it again, signing a one-year, $5.25 million deal. What else would you expect in Vegas?
Columbus Blue Jackets GM Jarmo Kekalainen
Stop us if you've heard this before: The Blue Jackets have never won a playoff series. This is year six of the Kekalainen plan. Yes, progress has been made and Kekalainen did sign a multi-year extension earlier this month, but results matter – and with Artemi Panarin and Sergei Bobrovsky both unsigned past this season, he'll be under fire to stop the exodus from Columbus.
Edmonton Oilers coach Todd McLellan
Parting ways with longtime assistant Jay Woodcroft couldn't have been easy, but the Oilers' brass made it quite clear a repeat of last season will not be tolerated. New assistants Glen Gulutzan, Trent Yawney and Manny Viveiros should pay dividends on special teams, where vast improvements are needed, but no doubt the temperature will be turned up if the Oil stumbles out of the gate.
Edmonton Oilers goaltender Cam Talbot
It's a contract year for Talbot, which would have seemed unfathomable two years ago after he was the NHL's 2016-17 workhorse. He is out to prove last season was an aberration. Confidence from the jump will be key after he strung together just a .900 save percentage over the first six weeks of last season, helping sink the Oilers' ship. The statistical difference between the two years is just 19 saves. It's eminently doable, but dark for the Oil if not, with unproven Mikko Koskinen as his expensive backup.
Toronto Maple Leafs centre John Tavares
The pressure on JT is two-fold: 1) living up to expectations in his hometown on a nightly basis and 2) living up to his paycheque as the NHL's second-highest paid player this season. He seemed to handle both just fine in preseason action, but that $11 million can generate plenty of heat, especially on a team with a real salary cap crunch coming in the future. Then again, Tavares knew what he was getting himself into when he signed on the dotted line on July 1.
Calgary Flames GM Brad Treliving
This is year five of the Treliving Experiment and so far he's 2-for-4 on the playoff chase. Running Dougie Hamilton out of town proved to be unpopular this summer, but Treliving's bigger bet is behind the bench. In a year where a playoff appearance would seem to be the minimum, Treliving has hung his hat on Bill Peters, who has yet to taste the playoffs after four cracks with the Hurricanes.
Contact Frank Seravalli on Twitter: @frank_seravall