31 bold predictions for 2016-17 season
On the eve of the 2016-17 season, TSN Senior Hockey Reporter Frank Seravalli makes a prediction for each of the 31 National Hockey League franchises.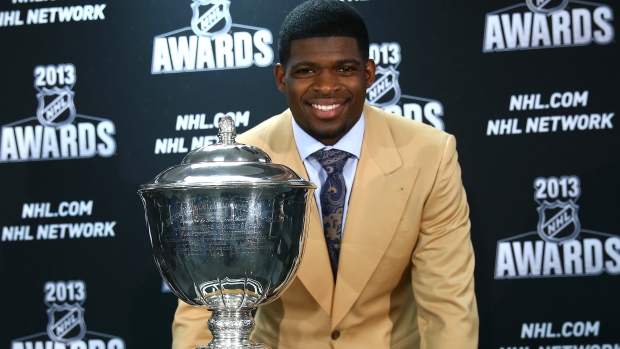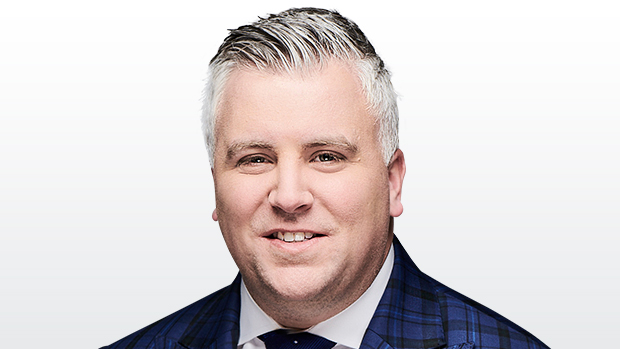 Go bold or go home.
The task at hand on the eve of the 2016-17 season is to make one bold prediction for all 31 National Hockey League franchises. By nature, the end result is either all or nothing, spot on or utterly insane. There is no comfortable middle ground. Last year, it wasn't so pretty.
But hockey is back. And so are we with more bold (or boneheaded) calls:
1. Anaheim will take a considerable step back under Randy Carlyle, despite the fact Ducks veterans like Corey Perry and Ryan Getzlaf seemed excited to play for him again. Their playoff fate will be in doubt in the final weeks of the regular season before coming through with a wild-card spot. Difficult decisions will loom for general manager Bob Murray ahead of the expansion draft.
2. Chris Pronger will re-sign with the Arizona Coyotes before his contract expires at the end of this season. Okay, we're not that bold. But with GM John Chayka providing more support for Oliver Ekman-Larsson on the blueline through reinforcements Alex Goligoski and Luke Schenn, the Coyotes will significantly reduce shots against. Arizona's defensive improvements will give Anaheim a late run for one of the West's final playoff spots.
3. The Boston Bruins will step up with the biggest offer for Winnipeg Jets holdout Jacob Trouba. But it may come down to the wire of the Dec. 1 deadline for restricted free agents to re-sign. No team needs Trouba more than Boston, where he'd slide in as the top pair right-shot defenceman and provide a much-needed generational bridge on the backend from Zdeno Chara.
4. After a trouble-filled summer, Evander Kane will once again be the centre of attention of his team for all the wrong reasons. The patience of the Sabres and particularly owner Terry Pegula, who has little time for shenanigans, will be tested. But with pedestrian play, Buffalo will have a hard time finding anyone willing to take on Kane's headaches this time around.
5. Brian Elliott will lead the Calgary Flames to a second-place finish in the Pacific Division, giving Canada two playoff teams. Goaltending is what kept the Flames out last year: Calgary was the only team with a save percentage (.898) below .900. Newcomer Elliott led the league with a .930 mark in St. Louis last year and allowed just two goals on 52 shots this preseason.
6. The NHL's youngest defence corps will push the Carolina Hurricanes tantalizingly close to their first playoff appearance since 2009. They'll fall just short. Carolina's seven blueliners have an average age of just 24.5, including four players (Ryan Murphy, Brett Pesce, Noah Hanifin and Jacob Slavin) who are 23 or younger. The issue is geography: There are no cupcakes ahead of Carolina in the Metropolitan division.
7. Rested and re-energized, the Chicago Blackhawks will win their first Central Division title since 2013. Has it really been that long? The last time the Hawks lost in the first round (2011-12), they came back and won the division and the Stanley Cup. Joel Quenneville will better balance out Chicago's attack, making them a tougher out in the playoffs again.
8. Nathan MacKinnon will re-emerge as one of the top young centres in the NHL after two up-and-down seasons. That might sound like a funny to say about a Calder Trophy winner who netted 63 points as an 18-year-old, but powered by a strong World Cup, MacKinnon will take a big step forward. He will hit the 30-goal mark for the first time in his career.
9. John Tortorella won't survive the first month of the season as the Blue Jackets spiral toward a last-place finish in the East. Columbus' first month gauntlet includes the Sharks, Stars, Ducks, Bruins and Blues twice each, plus the Canadiens, Capitals and Kings. Yikes. Tortorella, who replaced Todd Richards a year ago Oct. 21, lasted just one full season in Vancouver at his last stop.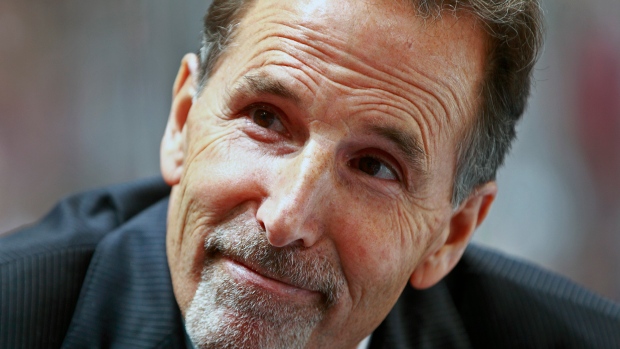 10. The Stars' expensive goaltending tandem will become untenable by midseason. The lack of confidence in Kari Lehtonen and Antti Niemi lingering from that 6-1 shellacking in Game 7 against St. Louis will force GM Jim Nill to overpay for a backstop before the playoffs. Ben Bishop would be the ideal candidate, but one of the Jets' inexpensive young goalies would make a lot of cap sense.
11. The lights will go out in Joe Louis Arena for the final time on April 9 without a 26th straight spring of Stanley Cup playoff action. This is the year the longest postseason streak in pro sports ends. The NHL's oldest roster will sorely miss possession driver and magic man Pavel Datsyuk, as coach Jeff Blashill hinted this week.
12. Captain Connor McDavid will match Sidney Crosby and Wayne Gretzky as stars who lead the NHL in scoring in their sophomore season. Alas, the Edmonton Oilers will still set a new league record for playoff drought at 11 seasons, but they are moving in the right direction thanks to changes on the blueline.
13. Stung by injuries, the Florida Panthers will have to scratch and claw just to make the playoffs again. Missing Jonathan Huberdeau and Nick Bjugstad will expose the lack of depth in the bottom half of Florida's lineup. Plus, Tampa Bay and Montreal should have much improved seasons, making an Atlantic Division title repeat unlikely.
14. Las Vegas GM George McPhee will convince Ralph Krueger to leave Southampton FC and become the first head coach in (Desert, Golden, Silver) Knights history. Krueger proved at the World Cup of Hockey that he is the perfect man for the job. He is patient, calculated and squeezed every ounce of talent out of a fledgling group playing for a new logo. Krueger said multiple times at the World Cup his priority is his job as chairman for the English Premier League club, but added "never say never." Money won't be an issue for Vegas owner Bill Foley, who wants to hit the ground running.
15. Tyler Toffoli will become the Kings' first 40-goal scorer since Luc Robitaille in 1993-94, leaving Dean Lombardi facing a monumental salary-cap increase. The Kings have been strapped in recent years and a huge season from pending RFA Toffoli, 24, would make life difficult. Toffoli, who hit 31 goals and 58 points last year, is entering the final year of a two-year, $6.5 million contract.
16. Bruce Boudreau's perfect run of eight division titles will end, but the Wild won't be sweating playoff positioning. They'll be comfortably in. Devan Dubnyk will be a finalist for the Vezina Trophy again, while Mikael Granlund, Erik Haula and Charlie Coyle take important steps forward up front to lessen the load of veterans.
17. Like he never missed a beat, Carey Price will revert to Vezina Trophy form and provide a much-needed mask to all that ailed Montreal. Price was that flawless in the World Cup of Hockey. Shea Weber will also become a fan favourite in the hockey mecca, turning wary fans into believers with a 50-point campaign and plenty of teeth in the corners.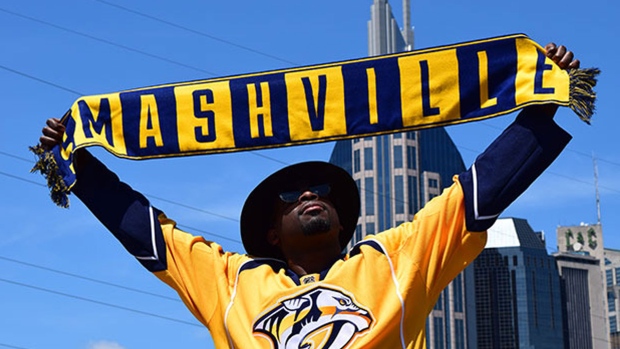 18. P.K. Subban will win his second Norris Trophy. In Nashville, Subban will be free to be himself both on and off the ice. He will also be given the green light by Peter Laviolette to create and take risks, within reason, which is something that seemed to be stifled under Michel Therrien. Plus, now that Drew Doughty has won his "long overdue" Norris, hockey writers will be looking for a new narrative.
19. Taylor Hall will top 70 points with the new-look New Jersey Devils, giving Oilers fans a daily highlight clip to wallow in. These won't be your father's Devils, either, with an infusion of young talent making Ray Shero's team a scrappy out most nights. Keep an eye on unheralded French defenceman Yohann Auvitu, too.
20. Without adequately replacing Kyle Okposo's 64 points, the Islanders will take a step or two backward after winning their first playoff series since 1993. Buoyed by John Tavares and Jaroslav Halak, the Islanders will make the playoffs, but it will be hard to shake the feeling that they're doing more than just treading water.
21. Top recruited rookie Jimmy Vesey will help the Rangers eke into the playoffs on the final day of the regular season, keeping Henrik Lundqvist's window to win cracked open. It will be slammed shut quickly in the first round, leaving GM Jeff Gorton faced with the painful reality that the Rangers' best move is to tear it down and rebuild, even with Hank still standing. The day of reckoning after four straight years of not picking in the first round is coming.
22. Under Guy Boucher, Erik Karlsson will finish with fewer points than he did assists last season (66). More importantly for team success, the Senators will make a marked improvement in cutting down goals against after finishing 28th of 30 teams last season. Boucher's attention to detail will result in more wins, which is a trade Karlsson should be willing to make.
23. Smooth skating defenceman Ivan Provorov, 19, will give the Flyers a Calder Trophy finalist for the second straight season. Coupled with Shayne Gostisbehere and fellow rookie Travis Konecny, playoff-bound Philadelphia will be appointment television.
24. Marc-Andre Fleury will not relinquish his starting role again this season, even after Stanley Cup winner Matt Murray returns from a fracture in his hand. With the Penguins gunning to repeat as Stanley Cup champs for the first time since 1998, talk about Pittsburgh's expansion considerations and Fleury's future will have to wait until after the season.
25. Brent Burns will laugh off any hint of distraction in his contract year as the fun-loving Sharks pick up right where they left off in the Stanley Cup playoffs. Forward Mikkel Boedker will also prove to be one of the best offseason pick-ups as he hits the 60-point plateau for the first time in his career.
26. After a string of four 100-point regular seasons, the St. Louis Blues will miss the playoffs. A strange environment might be brewing with players knowing coach Ken Hitchcock is on his way out, unproven net minder Jake Allen taking over the starter's role, defenceman Kevin Shattenkirk in the last year of his deal and a new leadership group taking over from David Backes.
27. The Tampa Bay Lightning will capture the Stanley Cup sans Ben Bishop. Tampa Bay has knocked on the door each of the last two springs, but will break through this time with a rejuvenated Steven Stamkos, a clutch assassin in Nikita Kucherov and Bishop's heir, Andrei Vasilevskiy, who has already proved to be unflappable.
28. Auston Matthews will become the first Maple Leaf in 51 years to take home the Calder Trophy. His 66-point freshman campaign will also be the most by any Leafs player since Phil Kessel's 80 in 2013-14. Matthews, 19, is starting as Toronto's third-line centre, but his physical maturity and mental ability to slow the game down will allow him to rocket up the lineup.
29. Buckle up: the Canucks will fail to break 65 points, giving them the most ping-pong balls in the bid for Brandon Wheat Kings phenom Nolan Patrick. A sputtering forward core and shaky backend will be a lethal combination for Vancouver, who will look to flip pending free agent Ryan Miller to a contender in the second half.
30. With expectations tempered after another playoff fallout, Alex Ovechkin and Barry Trotz will finally get past the second round. And they'll do that after not nearly as smooth of a regular season. Despite few changes, another 120-point season and President's Trophy won't be easy to come by. The Caps will still be a firm playoff team, but they'll be tested and come out better for it.
31. One of Michael Hutchinson or Connor Hellebuyck will be elsewhere by June. It's simple math. The Jets can only protect one of the two in June's expansion draft, so either 'Hutch' or Hellebuyck will be traded or finding a new home in Sin City. This is the one season strong depth in net is really a detriment in the long haul.
Tell Frank Seravalli he is wrong all season long at: @frank_seravalli