68 things to know about Jaromir Jagr
Jaromir Jagr stands second to only Wayne Gretzky now. With one assist Thursday night, Jagr moved ahead of Mark Messier for second on the NHL's all-time scoring list with 1,888 points. After a deeper look at Jagr off the ice, here are 68 things to know about No. 68: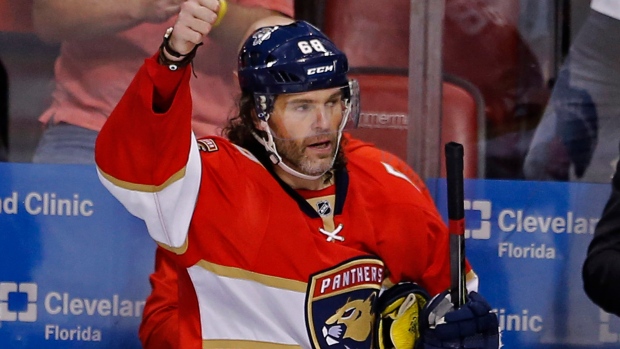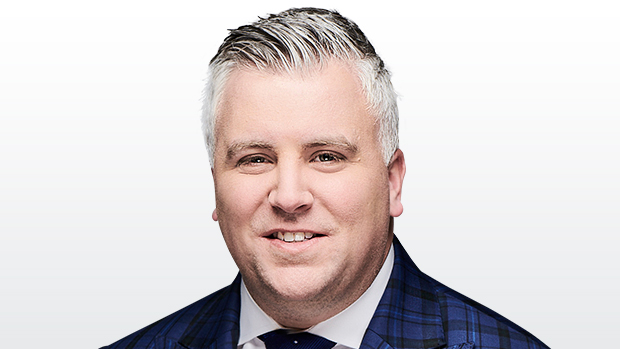 Jaromir Jagr stands second to only Wayne Gretzky now. With one assist Thursday night, Jagr moved ahead of Mark Messier for second on the NHL's all-time scoring list with 1,888 points.
After a deeper look at Jagr off the ice, here are 68 things to know about No. 68:
1. Hart Trophy, captured in 1999 as the NHL's most valuable player.
2. Stanley Cups won in his first two NHL seasons, both with the Pittsburgh Penguins. He has returned to the Stanley Cup final just once since then, in 2013 with the Bruins.
3. Ted Lindsay Awards recognizing the most outstanding player as selected by the National Hockey League Players' Association (1999, 2000, 2006). Only Wayne Gretzky and Mario Lemieux have won it more.
4. Players selected before Jagr in the 1990 NHL Draft: Owen Nolan, Petr Nedved, Keith Primeau and Mike Ricci. He has played 391 more games than anyone else in his draft class.
5. Art Ross Trophies as the NHL's scoring champion, including four consecutive years from 1998-2001.
6. Finish in 1991 Calder Trophy voting as rookie of the year behind three Hall of Famers - Ed Belfour, Sergei Fedorov and Rob Blake - as well as Mike Richter and Ken Hodge.
7. First-team NHL All-Star selections, making him the top right winger in the game seven times over a span of 11 years: 1995, 1996, 1998, 1999, 2000, 2001, 2006.
8. Jerseys worn. In order of games played: Penguins, Rangers, Capitals, Devils, Panthers, Flyers, Stars, Bruins.
9. New franchises added to the league since Jagr joined in 1990: Senators, Sharks, Ducks, Lightning, Predators, Thrashers/Jets, Wild, Blue Jackets and Panthers.
10. Goals scored in the first nine games 2005-06, making him just the fourth player to score 10 or more goals in fewer than 10 games to start a season.
11. Seasons spent in the Steel City, where he racked up 1,079 points in 806 games for the Penguins, which likely would have been enough for a standalone Hall of Fame career.
12. Seasons required at his career pace - 1.135 points per game - to catch Wayne Gretzky as the NHL's all-time leading scorer. He is 969 points away.
13. Years since his last shorthanded goal, which came in 2002-03 as a member of the Washington Capitals. He has 11 career shorthanded strikes.
14. Career shooting percentage on more than 5,500 shots.
15. Consecutive 70-point seasons compiled by Jagr from 1991-2007, an NHL record.
16. Career game-winning playoff goals scored, the most by any European-born player in NHL history.
17. Current mullet length in inches, which is frequently in a ponytail these days.
18. Seasons with a plus rating at the NHL level.
19. Most games missed in one season due to injury. Jagr has been remarkably durable, missing a total of 107 games over his 23 NHL seasons.
20. Head coaches Jagr has played under in the NHL, from the late great "Badger" Bob Johnson in 1990 to current Panthers interim coach Tom Rowe in 2016.
21. Gap in years between Stanley Cup final appearances, from 1992-2013, the longest in NHL history for any player.
22. Appearances for the Czech Republic in international play, most recently in 2015, when he was named MVP of the IIHF World Championship. He announced his retirement from international play after that tournament.
23. NHL seasons played, tied for third with Ron Francis behind Gordie Howe (26) and Mark Messier (25).
24. League-wide rank in even-strength point share this season, with 22 per cent. Jagr has either scored or assisted on 13 of Florida's 60 even-strength goals.
25. Difference in age between Jagr and his youngest teammate, Panthers centre Denis Malgin.
26. Pound advantage over New York Rangers defenceman Rich Pilon in Jagr's only career fighting major, back on Oct. 27, 2000. He was given the loss in the bout.
27. Goals scored in 2015-16 with the Panthers, his most in any season in nearly a decade, since 2006-07.
28. Olympic games played, second only to Teemu Selanne since NHL players began participating in 1998 in Nagano. Jagr has an Olympic gold and bronze medal.
29. Age when traded to the Washington Capitals on July 11, 2001, along with Frantisek Kucera in exchange for Kris Beech, Michal Sivek and Ross Lupaschuk.
30. Goals scored in 15 consecutive seasons from 1991-2007, an NHL record.
31. Hits registered in 2015-16 with the Panthers, his most in any season since the NHL officially began tracking the stat in 2007-08.
32. Goals scored in the 1994-95 lockout shortened 48-game season, earning him the tiebreaker for the Art Ross since Eric Lindros also finished with 70 points. Lindros had three fewer goals and won the Hart Trophy.
33. Year-old season washed away due to the 2004-05 lockout. Work stoppages cost Jagr 150 NHL games in his career.
34. Single-season career-high plus rating, earned in 2005-06.
35. Goals scored for Czech Republic in IIHF World Championships.
36. Kilometers from Prague to reach the town of Kladno, where he owns 70 per cent of HC Kladno, a team in the Czech Republic's second-tier hockey league. His father, also named Jaromir, is team president.
37. Even-strength goals scored in 2000-01, his final season in Pittsburgh, which led the NHL.
38. Age when he caught the eye of Philadelphia GM Paul Holmgren in 2010. Jagr reportedly spurned the Penguins to sign with the off-the-radar, cross-state rival Flyers, bringing him back to the NHL for the first time since 2008.
39. Stanley Cup playoff appearances since returning to the NHL in 2011. He has just one goal in those 39 games, leaving many to wonder whether he runs out of gas when the games matter most.
40. Age when Bruins lost the Stanley Cup final to Chicago in six games in 2013. Jagr is the only player in NHL history to skate in the final as both a teenager and a 40-year-old.
41. Even-strength goals scored in 1995-96, a career-high mark which also led the NHL.
42. Age when scoring a hat trick in 2014-15 with New Jersey, making him the oldest player to score three goals in a game in league history. He has the second-most hat tricks among active players (15), one shy of Alex Ovechkin.
43. Assists with the New Jersey Devils in 2013-14, the year following a scoreless playoff run with the Bruins, when many thought his NHL career might be over.
44. Age when passing Mark Messier for second all-time with 1,888 points (44 years, 310 days). Messier was 43; Wayne Gretzky was 28.
45. Years separating No. 1 overall picks Guy Lafleur (1971) and Auston Matthews (2016), both of whom Jagr has played against.
46. Games played with the Capitals in 2003-04 before his trade to the Rangers, one of three times he has been dealt mid-season. Jagr was traded for Anson Carter and an agreement that the Capitals would pay approximately $4 million per year of his salary.
47. Goals in just 63 games in 1996-97, a league-best pace of 0.75 goals-per-game, the second-best goal scoring clip of his career.
48. NHL and Pittsburgh Penguins records held.
(1)49. Points scored in 1995-96, which remains the NHL single-season record for points by a right winger.
50. Intended retirement age. Jagr reiterated this week he plans to play until he is 50, which would include the 2021-22 season.
51. Million earned in a span of three seasons (1999-2000, 2001-02, 2002-03) during which he was the highest-paid player in the NHL. His $17.4 million paycheque from 1999-2000 remains the largest single season salary in hockey history.
52. Age required to match Gordie Howe as oldest player in NHL history. Howe retired at 52 after a full 80 games with the Hartford Whalers in 1979-80.
53. Points scored in his first season with the KHL's Avangard Omsk in 2008-09. He spent three seasons in Russia, which he credits with prolonging his career, certainly also changing the perspective on his personality around the NHL in the meantime.
54. Goals scored in 2005-06 with the New York Rangers, which stands as a single season record for the 90-year-old franchise.
55. Game-winning goals scored in the regular season since leaving the Penguins. Jagr is the NHL's all-time leader in game-winning goals with 133.
56. Average number of assists per season for his career.
57. Points as a rookie in 1990-91, when he arrived in Pittsburgh with limited command of the English language as an 18-year-old.
58. Games required to score 50 goals in 1995-96, the fastest of three times he hit the 50-goal plateau in his career.
59.2. Corsi percentage at even-strength with the Rangers in 2007-08, which remains a career high since on-ice shot attempts began being tracked that season. His career average is 54.8, which would put him in the upper echelon of players.
60. Percent of NHL players born after Jagr made his debut on Oct. 5, 1990. He scored his first NHL goal in his second game on Oct. 7, 1990 against New Jersey, the year before Martin Brodeur joined the team.
61. More goals scored than Mark Messier (755-694).
62. Career-high goals scored, which fell seven short of Mario Lemieux in 1995-96 for the Penguins' lead. It remains the only time he has broken 60 goals in a season.
63. Venues played in during his NHL career, including 29 of 30 current arenas (awaiting a stop in Edmonton), plus the Montreal Forum, Chicago Stadium, Boston Garden and Yankee Stadium, among others.
64. Points scored in the old Campbell Conference, the last active player to skate in the NHL's pre-East and West alignment in 1993.
65. Playoff goals scored as a Penguin.
66. Mario Jr. is a Jaromir anagram - a nod to Mario Lemieux, with whom he shared the ice for seven seasons in Pittsburgh..
67. Points scored in 2013-14 for the New Jersey Devils, his most since 2007-08.
68. Only jersey number worn during his NHL career, which commemorates the 1968 Prague Spring in his native Czechoslovakia and a remembrance of his grandfather, who died that year Soviet jail for refusing to work his farm for free.