A historic night for TFC and soccer in Canada
Kristian Jack reflects on a night that will be remembered as a significant reference point for the club and the sport of soccer in Canada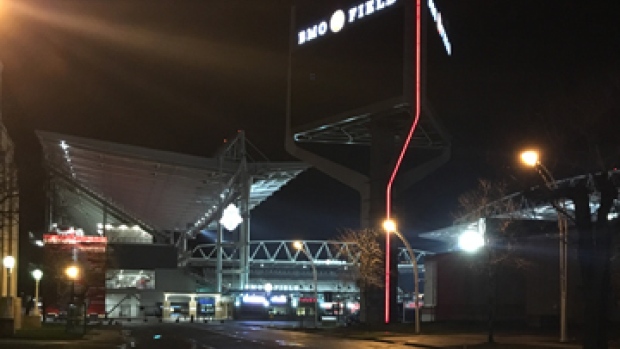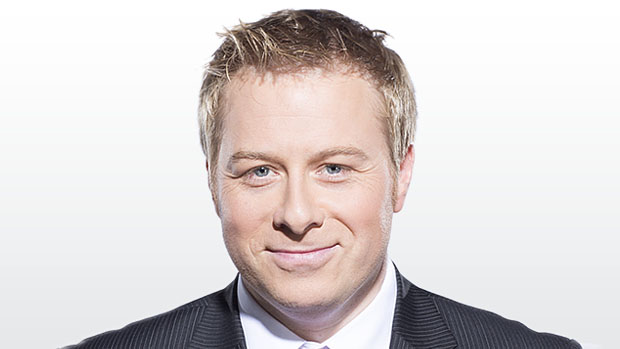 The night of Wednesday, Nov. 30, will never be forgotten in the history of Toronto FC.
In the book it will need its own chapter.
Time waits for no one. Games will come and go, but long after any of us are here this night will be a significant reference point for the club and the sport of soccer in Canada.
Its 2:42 a.m. now. Five hours have passed since the whistle blew to end one of the most remarkable football matches anyone will ever witness. Yes, I am still in the area. I'm not ready to leave.
The rain — such an incredible accomplice in an epic plot — has since departed, but evidence still lies on the on the road between BMO Field and the Exhibition Go Train of the part it played in a historic night.
Small puddles will have to wait until daylight to disappear. In the distance the lights — still shining bright on a stadium struggling to sleep after such a spectacle — reflect on the ground where many fans began their journey home a few hours earlier.
It was a road walked by thousands of storytellers desperate to get out their emotions and thoughts on a titanic tussle between two rivals. They spoke about their doubts at 0-1 and 2-2 and their fears of failure even at 3-2. They chatted about the execution of set pieces and the brilliance of Jozy Altidore, arguably the game's finest player. They talked about the fact that their team scored seven goals in two games and their best player, Sebastian Giovinco, didn't get any of them. They retold their magnificent, spontaneous manic reactions to two extra-time goals that finally tipped the tie in their favour and sent the stadium into a deranged state of delirium.
For years, many have taken the same walk on this road with their heads down in disappointment, wondering if their team would ever get it right. They need not wonder anymore. It is their patience and their own minds full of tough reminders of past failure that make such gripping theatre like this feel even more incredible.
Sure, the game could stand alone as a superb sporting event, but the weight of history and how this team has struggled meant this accomplishment was even more special. That's why this game and this victory was so unique for Toronto FC. They have a bigger game to win next week, of course, but having reached that final by overcoming the adversity thrown their way over two legs means the effort started by former MLSE president and CEO Tim Leiweke at changing their identity and culture is now complete.
Leiweke, back at BMO for this match to see it with his own eyes, once famously asked, 'Why can't we be great?' It took some time, but eventually they showed they could be.
BMO Field waited its entire life for a night like this and it delivered an instant classic. It will never be looked at the same way again; forever known as where the dramatic second leg of the 2016 Eastern Conference championship was played.
A light wind passes through and it stands still close to 3 a.m. in complete silence. Life in Toronto moves quickly; silence is so often broken and rarely enjoyed. For now, it is left undisturbed while peace offers moments of pure tranquility to allow for reflection with clear thoughts.
A maintenance worker arrives at the station to wash the steps, making sure none of the waste left by fans will get in the way of the commuters soon awaking to start their day. For once they will wake on a Thursday morning in the city and see pages full of soccer in the newspapers or shows dedicated to it on their car radios.

On the opposite side of the train tracks fans dressed in red are forced to leave closing bars where many have sat for hours. No one wants to go home. Since the final whistle eye contact has been made by many strangers united together by one team and very little else needed to be said.
It was that kind of night. Everyone knew what everyone else was thinking before they even said it. A simple nod, a shake of the head and a smile tells a story of disbelief and delight.
Many arrived full of optimism and others were paralyzed by fear, dreading the thought of a true rival in the Montreal Impact coming to Toronto and scoring crucial away goals. Both were proven right in various stages of the game but it was the mental fortitude shown by those wearing red that eventually helped tip the balance.
Over the two legs the Reds were able to dig deep and find a way out of three significant holes before securing the momentum for good. Down 3-0 inside an hour, they found a way to get back into the tie with two quick goals themselves in Montreal. Down a goal early on this night, they responded with two marvellous set-piece goals to regain the advantage at half-time.
Montreal would show great character themselves, bundling in an equalizer through Ignacio Piatti that felt like a huge setback for Toronto FC who, in a second, had gone from winning the tie at 2-1 to having to score a goal simply to send it to extra-time.
Championship teams find different heroes when needed. Young defender Nick Hagglund, asked to play a very important and specific role in Greg Vanney's defence, rose high to head home a vital goal to level the score on aggregate.
Montreal pushed for the key away goal but as normal time ended Toronto FC had new life, no longer concerned about the pressure of conceding an away goal.
"We have the advantage," shouted Altidore as the team huddled together ready to play an extra 30 minutes. It was hard to argue. Montreal had given everything but looked tired. The loss of Hernan Bernardello, injured and removed after 45 minutes, meant the older legs of Patrice Bernier and Marco Donadel, magnificent on the night, had to give even more.
The momentum tilted in the home side's favour and even when Giovinco limped off they pushed for the knockout blow. They found two through Tosaint Ricketts and Benoit Cheyrou, two more key members of the squad who didn't even start the game, scoring within two manic minutes in the pouring rain.
It had taken 190 minutes for Toronto FC to fully feel in control. Suddenly the tension and anxiety in the stadium was replaced with euphoria. Montreal pushed, but the home crowd celebrated all the way to the final whistle and beyond.
It was a long night for many as the magnitude of what we all just witnessed started to sink in. Minds will inevitable shift now to MLS Cup on Saturday Dec. 10, where the road for storytellers will be travelled upon one final time in 2016.
The last night in November ensured heads will be held high for some time.