A long road back for Penguins' Maatta
As Olli Maatta prepares to re-enter the Pittsburgh Penguins' lineup for Game 6 against the Washington Capitals, TSN Senior Hockey Reporter looks at the snake-bitten path the young Finnish defender has taken since breaking out two years ago.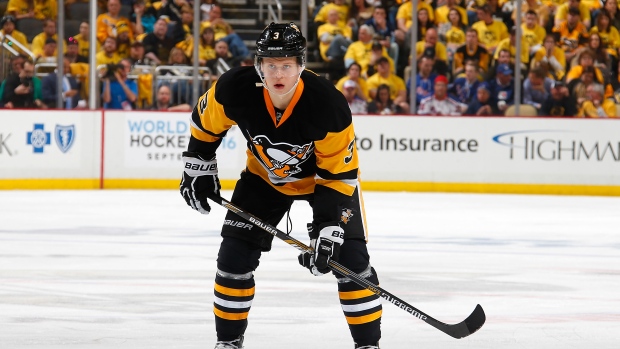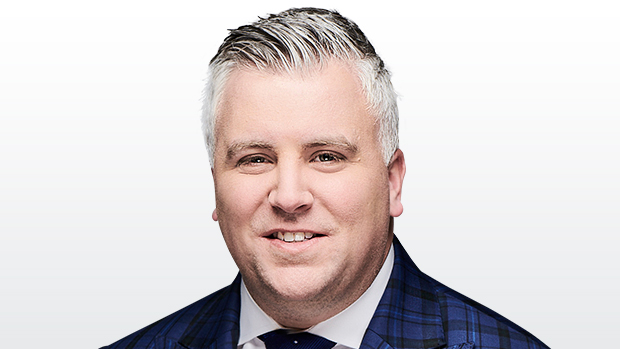 PITTSBURGH — Olli Maatta knew the question was coming, but he could do little more than quietly pause and shake his head in disbelief.
It was a small glimpse into the personal hell that the Penguins' defenceman has languished in over the past two calendar years thanks to freak happenstances.
How could a finely tuned 21-year-old professional athlete be so unlucky?
"It's hard to rationalize what he's been through at his age," Penguins GM Jim Rutherford said. "It's just bad luck."
Maatta will attempt to finally put his inordinate number of injuries and illnesses behind him on Tuesday night when he is a good bet to return to the Penguins' lineup for Game 6. Tuesday would mark Maatta's first game since sustaining a suspected concussion in Game 2 against the Capitals after a late hit from former teammate and mentor Brooks Orpik.
His timing will represent a rare case of eye-for-an-eye NHL justice since Orpik will also return to Washington's lineup after serving his three-game suspension for the blow.
"I'm sure I'm going to get a great reception," Orpik sarcastically told reporters Monday. "I don't think it makes you feel any better (that Maatta is returning), but it's good to see him back on the ice."
Two years ago, Maatta had the hockey world in his palm. He was one of two teenagers to help Finland to a bronze medal at the 2014 Winter Olympics in Sochi. He jumped to the Penguins' lineup as a 19-year-old and logged meaningful minutes in the Stanley Cup playoffs.
A summer shoulder surgery was supposed to make Maatta good as new.
Three weeks into his sophomore season, the Penguins announced doctors discovered a cancerous tumour in his neck in Oct. 2014. He returned to Pittsburgh's lineup two weeks after the low-grade thyroid cancer was successfully eradicated, but he has bounced in and out since.
Maatta missed the final 56 games of the 2014-15 regular season after re-injuring the same surgically-repaired shoulder.
Then, he was one of the few NHL players diagnosed with the mumps virus.
Like the rest of the Penguins, Maatta struggled to start this season - and no one could blame him for potentially playing tentatively. He had just two goals and two assists in his first 18 games and his minutes were significantly fewer than what he averaged as a rookie in the playoffs.
"You know what, sometimes, you overthink it when you get back," Maatta said. "It's like everything else you do. I've played this game enough, just let it come. Just trust yourself. Don't overthink it, that's when you are a little hesitant out there - and that's not good."
His bad luck continued. On Nov. 17, he was drilled into an open door on the bench by Nino Niederreiter in Minnesota and injured his abdominal area.
He was hospitalized as doctors feared damage to his internal organs and possible bleeding. Thankfully, only bruises were added to Maatta's pages-long medical chart.
Through no fault of his own, damage was done to Maatta's reputation around the NHL, as this once-promising first-round pick struggled to stay on the ice.
Maatta has played just 94 of the last 180 Penguins games, including the Stanley Cup playoffs.
"The way I deal with it might be different, but I just look forward and stay confident," Kris Letang, Maatta's usual defence partner, said of the injury spells. "I (tell myself) that phase of having all the injuries will go by and won't happen again. You just have to stay positive."
Maatta has done that through all the valleys, Rutherford said.
"He recovers as fast as any athlete I've ever seen," Rutherford said. "He works incredibly hard, always doing whatever he can to get back. Olli is just a good kid. He is always positive. You want to see him get in and do well. He is a big part of our team."
Maatta sat out the final two weeks of Pittsburgh's regular season with an undisclosed "lower-body" injury. He returned for Game 1 of the first round against the New York Rangers but didn't look like himself. He admitted Monday that it took him two or three games to finally feel comfortable back in the lineup with the temperature turned up on the pace of play.
The wise-beyond-his-years blueliner said he learned that less can be more.
"The first two games, I struggled for sure," Maatta said. "But I started getting better and better. When you get back into a game, you don't want to try and make those hard plays right away. Just take the easy play when you have it."
Now, the Penguins are counting on him in a big way. Coach Mike Sullivan said Monday the NHL is more reliant than ever on creating offence from defence and Sidney Crosby noted that Pittsburgh's real opportunities to score may come from the point in Game 6 where there has been more room of late. The key is not trying to force the situation, like Maatta may have done when many believe he returned too quickly from that first shoulder surgery.
"Olli just needs to be himself," Sullivan said. "He's a very smart player, he's positionally sound. As long as he plays within himself and takes what the game gives him and embraces the moment, he's going to be a good player for us."
Maatta has embraced it before. He scored five points in six best-on-best Olympic contests in 2014. But that was before the mayhem. This is his chance to put it in the rearview, once and for all.
"There's not a lot I can do about that," Maatta said, shaking his head. "I've just got to stay with it. Keep going. It's all I can do."
--
Contact Frank Seravalli on Twitter: @frank_seravalli