A look at potential free-agent pitching targets for the Blue Jays
TSN Blue Jays reporter Scott Mitchell breaks down 11 free-agent starting pitchers at various price points who could interest Toronto this off-season.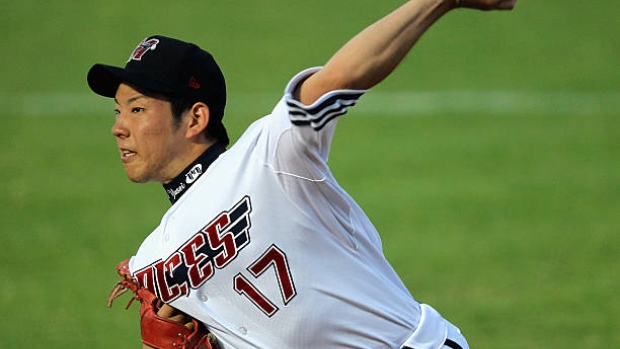 CARLSBAD, Calif. — Ross Atkins' strategy heading into the off-season was no secret, and he reiterated the obvious need for arms as the GM meetings got underway this week.
While Atkins explores the trade market in the early stages to see if there's an opportunity to add a rotation piece with some contractual control, he'll eventually turn to free agency, hoping to find arms that can help fill out a back of a rotation that currently has zero depth behind the as-of-today top three of Marcus Stroman, Aaron Sanchez and Ryan Borucki.
The goal is to find quality innings which, in turn, could morph into a July trade chip, or maybe even catch lightning in a bottle with a reclamation project who could be re-signed in-season.
With that in mind, here are 11 free-agent starting pitchers at various price points who could interest the Jays:
SP Yusei Kikuchi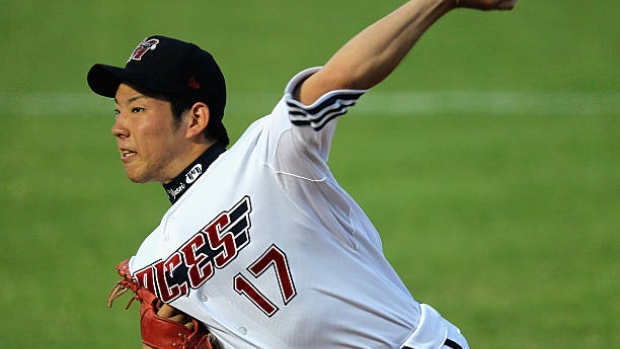 The new posting rules MLB and Japan's Nippon Professional Baseball agreed to last winter go into effect this year, and they'll get an early trial run. The Seibu Lions have reportedly agreed to post Kikuchi, placing an intriguing 27-year-old left-hander on the market. There are some shoulder concerns, but Kikuchi can run his fastball up into the mid-90s from the left side and he's gotten results, going 14-4 with a 3.08 ERA in 23 games for Seibu this season, striking out 153 in 163.2 innings. His age and ceiling could make him attractive to Atkins, who was all in on Shohei Ohtani last winter, but with no chance of landing him. Kikuchi will have no shortage of suitors, as well.
SP
J.A. Happ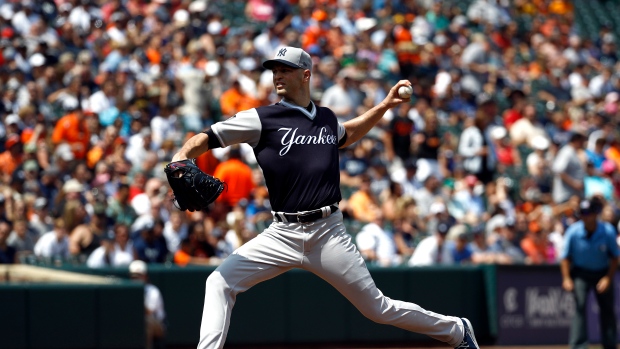 Traded away to the New York Yankees at the deadline in July, Happ was strong down the stretch in the Bronx, going 7-0 with a 2.69 ERA. The 36-year-old lefty is going to have a ton of suitors, but the Jays met with Happ's representatives Tuesday – just one of numerous groundwork conversations – so they're at least exploring what it would take to bring him back to Toronto. Why would Happ entertain the idea? Well, not every player chases rings, and lifestyle and comfort level could be what Happ seeks for his family. It's likely going to take a three-year deal and a good comparison is the three-year, $48-million pact Rich Hill signed with the Los Angeles Dodgers in December of 2016 when he, too, was 36.
SP
Drew Pomeranz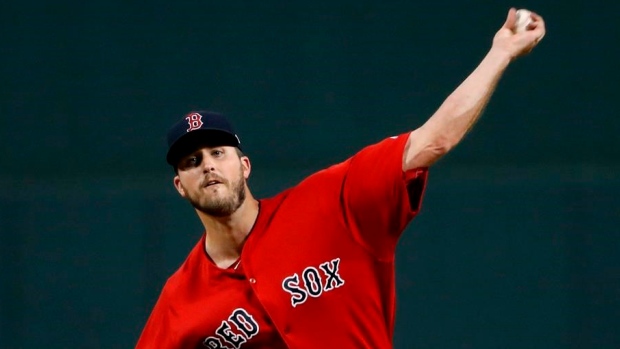 Drafted fifth overall by the Cleveland Indians in 2010 — Mark Shapiro was the GM and Atkins was the farm director — Pomeranz's career has been winding, but there are reasons to believe he could be an excellent buy-low candidate coming off an ugly season that saw him post a 6.08 ERA in 74 innings for the Boston Red Sox. While that will no doubt scare some teams away, Pomeranz did author seasons of 3.2 WAR and 3.0 WAR in the two years prior to falling apart, and his 3.32 ERA in 2017 proves he can handle the American League East when he's on.
SP
Lance Lynn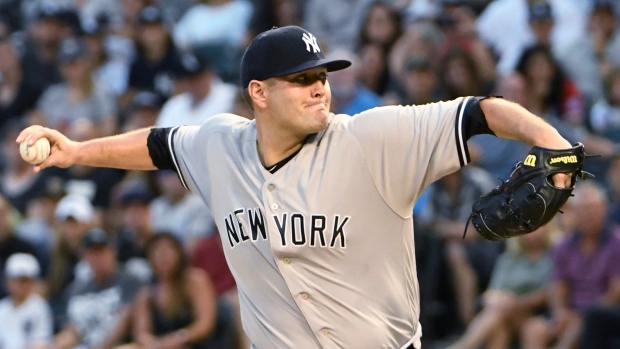 Lynn was a victim of last year's free-agent depression. At one point, it looked like the big right-hander might be able to secure a three or four year deal in the range of $40-50 million, but he ended up settling for a one-year pact for $12 million in March. Lynn then went out and posted a 4.77 ERA between the Minnesota Twins and New York Yankees, but when you dig a little deeper, the 3.84 FIP and 2.9 WAR in 156.2 innings will make him an interesting target again this winter.
SP
Garrett Richards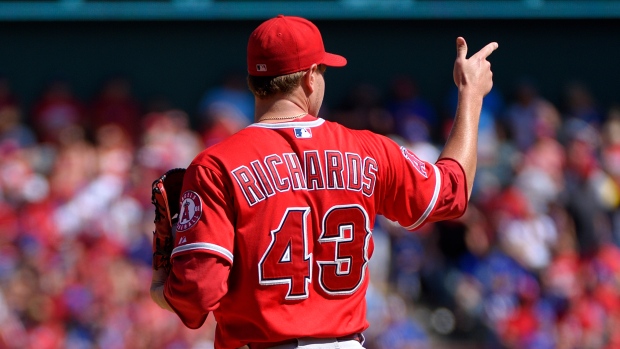 Injuries have been a constant with Richards, and he's thrown just 138.2 innings since managing to stay healthy for 207.1 innings back in 2015. Over the last two-plus years, it's been a wonky right elbow. He first tried to rehab it with injection treatments and rehab, which are seen as an alternative to surgery, but he finally succumbed to Tommy John in July. That knife job likely rules him out for all of 2019, but a two-year pact like the one the Minnesota Twins signed Michael Pineda to in the same situation last winter (two years, $10 million) gives Richards some financial gain, and gives the Blue Jays a chance for a healthy 2020 season at a bargain. The 30-year-old owns a career ERA of 3.54, so he's ready-made mid-rotation material if he's healthy, with the upside for even more.
SP
Trevor Cahill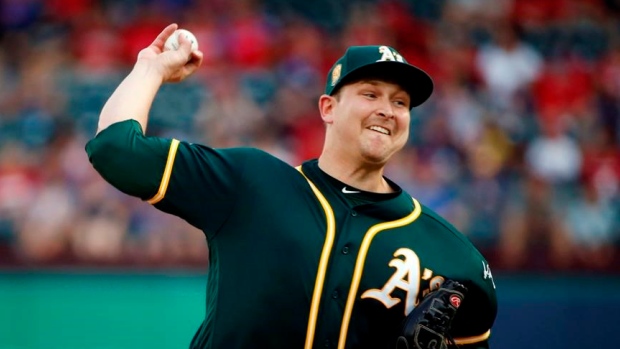 An 18-game winner with the Oakland Athletics way back in 2010, Cahill has resurrected his career a couple of times already, and now he's in position to secure a multi-year deal after posting a 3.91 ERA in 20 starts last year in his second tour of duty with the A's. This Jays regime has gone after ground-balling arms many times before, and Cahill's 55 per cent groundball rate will be attractive. Heading into his age-31 season, if Cahill succeeds in Toronto he could be an attractive trade chip for Atkins to peddle down the road.
SP
Matt Moore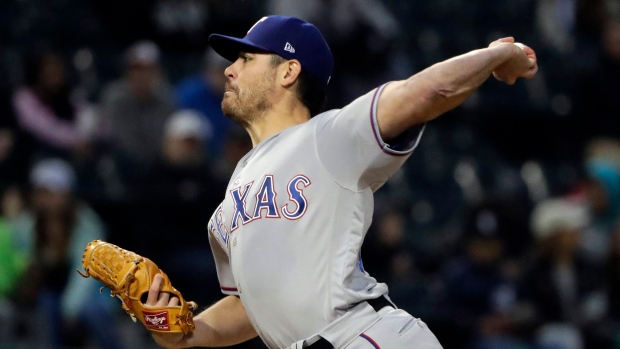 Here's a guy new Blue Jays manager Charlie Montoyo would have familiarity with, as Moore tore through the Tampa Bay Rays system a decade ago, arriving in the majors in 2011 as the talk of the town. With the Rays, the lefty was good, posting a 3.88 ERA over his six seasons there, but things went off the rails when he was traded to the San Francisco Giants in 2016. That season, he registered a 4.08 ERA across 33 starts, but he's been a disaster since with a 5.52 ERA in 174.1 innings in 2017, followed by a 6.79 ERA this season with the Rangers. Maybe Montoyo and the Jays have the magic elixir.
SP
Ervin Santana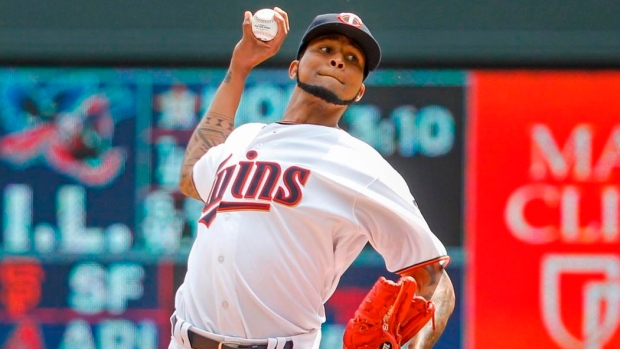 The Twins declined Santana's option earlier this off-season, setting the soon-to-be 36-year-old free as he comes off an injury-plagued 2018 season that saw him pitch to a hideous 8.03 ERA in five starts. Why would the Jays want to look at an aging commodity who pitched poorly and has injury issues? Well, you don't have to look far for the exact opposite, as the right-hander was more than serviceable the previous two seasons, posting ERAs of 3.23 and 3.38 in more than 390 innings of work. Over the course of his career, Santana has either been pretty good, or really, really bad. A one-year deal to see if you can grab one of those good years (and then trade him in July) is a solid gamble, especially since his injury last year was finger surgery – we know the Jays have lots of experience with those – and nothing arm-related.
SP
Tyson Ross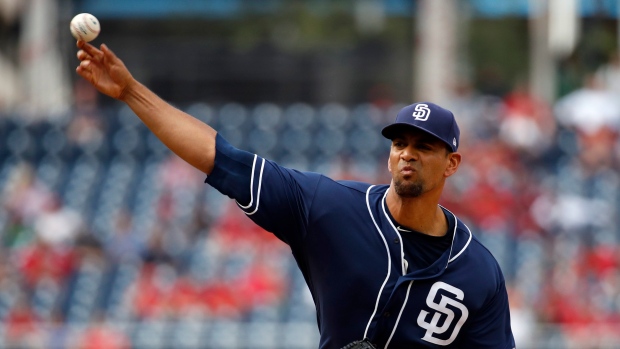 Another arm right in that early-30s sweet spot where breakout candidates on the pitching side sometimes sit, Ross' issue has been health, which is a common theme on this list. The 6-foot-6 righty started the season with the San Diego Padres, but was eventually claimed off waivers by the St. Louis Cardinals, finishing with a 4.15 ERA in 149.2 innings. In addition to his ground-ball tendencies (53.6 per cent in his career), Ross has an all-star appearance on his resume from a 2014 season that saw him allow just 165 hits over 195.2 innings on his way to a 2.81 ERA.
SP
Clay Buchholz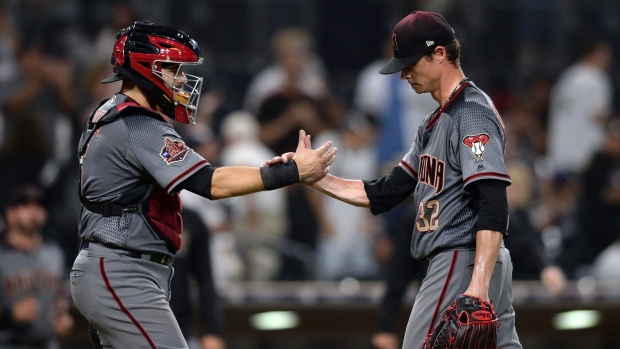 After making just two starts in the bigs in 2017, this former Red Sox hurler came out of nowhere to register a sparkling 2.01 ERA across 16 starts for the Arizona Diamondbacks this season. His 3.47 FIP metric and .255 BABIP suggest he wasn't quite that good, but Buchholz, 34, was still worth 1.9 WAR and his 7.0 K/9 and 2.0 BB/9 are encouraging. The concern is that another forearm injury ended his season in September and his health could be in question.
SP
Martin Perez
You wouldn't be handing Perez a rotation spot, but there's probably worse options to have competing in spring training. There's Jaime Garcia vibes with his low strikeout totals (career 5.5 K/9), high groundball rate (career 51.1 per cent), and general ineffectiveness (career 4.63 ERA in 761.1 innings), but the former Texas Rangers top prospect is still just 27, throws from the left side, and you never know what a change of scenery and a mechanical adjustment from a new organization can do.​